---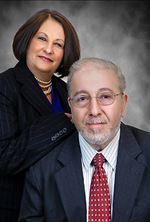 Licensed Salesperson
Email Me
---
About Me
An award winning agent, Suzanne LaMonica has been successfully selling Real Estate since 1985
Suzanne has served as CEO for Hough & Guidice Lamonica Associates and as Vice President of Century 21 LaMonica Realty from 1998 to 2011.
Suzanne is also a certified recruiter/trainer for the Century 21 System.
Among her accomplishments are:
** Century 21 Masters Club Honors
** President's Club Honoree
** The Coveted International Gold Associates Award
** The Prestigious Centurion Award (The Highest Honor Given By The Century 21 System)
"It is with great pride and enthusiasm that I have now joined the Realty Connect USA Team of Real Estate Professionals. An innovative, technology oriented company that will propel us to the next generation of Real Estate."
Suzanne's dedication, determination and integrity to her clients is what makes her.
My Listings
My Under Contract Homes
My Sold Homes
710 Brewster Dr

Port Jefferson, 11777
$525,000
4 Beds | 3 Baths Full | 0 Baths Half
Lot Size: .63 Acres SqFt
Listing ID: 3066095
66 Quaker Path

Stony Brook, 11790
$452,500
4 Beds | 2 Baths Full | 1 Baths Half
Lot Size: 105X SqFt
Listing ID: 2801556
9 Doral Ln

Yaphank, 11980
$450,000
4 Beds | 3 Baths Full | 1 Baths Half
Lot Size: .5 SqFt
Listing ID: 2753937
7 Jones Dr

Sayville, 11782
$433,000
3 Beds | 1 Baths Full | 0 Baths Half
Lot Size: 90 SqFt
Listing ID: 2061187
48 Woodlot Rd

Ridge, 11961
$430,000
5 Beds | 3 Baths Full | 1 Baths Half
Lot Size: 3 Acres SqFt
Listing ID: 2931986
154 Greenbelt Pky

Holbrook, 11741
$425,000
4 Beds | 3 Baths Full | 0 Baths Half
Lot Size: 81 SqFt
Listing ID: 2551192
4 Niewood Dr

Ridge, 11961
$412,500
5 Beds | 3 Baths Full | 1 Baths Half
Lot Size: 150 X 273 SqFt
Listing ID: 2561409
78 Middle Island Ave

Medford, 11763
$395,000
3 Beds | 2 Baths Full | 0 Baths Half
Lot Size: 138 X 135 SqFt
Listing ID: 3056809
122 Jakes Ln

Baiting Hollow, 11933
$384,000
3 Beds | 2 Baths Full | 0 Baths Half
Lot Size: .68 SqFt
Listing ID: 2915815
6 Daylilly Ct

Middle Island, 11953
$383,000
3 Beds | 2 Baths Full | 1 Baths Half
Lot Size: .53 SqFt
Listing ID: 2865873
94 Harp Ln

Sayville, 11782
$381,600
4 Beds | 1 Baths Full | 1 Baths Half
Lot Size: 104 SqFt
Listing ID: 2595911
6 Ormand Ave

Medford, 11763
$370,000
3 Beds | 2 Baths Full | 1 Baths Half
Lot Size: .33 Acre SqFt
Listing ID: 3099977
15 Elkin Dr

Middle Island, 11953
$359,900
4 Beds | 1 Baths Full | 1 Baths Half
Lot Size: 1/3rd Acre SqFt
Listing ID: 3106200
277 Peconic Ave

Medford, 11763
$349,000
4 Beds | 2 Baths Full | 0 Baths Half
Lot Size: 100X100 SqFt
Listing ID: 3037002
12 Patrician Ln

Medford, 11763
$345,000
3 Beds | 1 Baths Full | 1 Baths Half
Lot Size: .28 SqFt
Listing ID: 2842629
2 Gale Ln

Patchogue, 11772
$345,000
4 Beds | 2 Baths Full | 1 Baths Half
Lot Size: .34 SqFt
Listing ID: 2889471
25 Phoenix Rd

Rocky Point, 11778
$342,000
3 Beds | 2 Baths Full | 0 Baths Half
Lot Size: 60x100 SqFt
Listing ID: 3117843
38 Harris St

Patchogue, 11772
$340,000
3 Beds | 2 Baths Full | 0 Baths Half
Lot Size: .20 SqFt
Listing ID: 3029903
25 Conservation Cir

Ridge, 11961
$330,000
3 Beds | 2 Baths Full | 1 Baths Half
Lot Size: .59 SqFt
Listing ID: 2881512
39 Mell Dr

N. Babylon, 11703
$328,600
4 Beds | Baths Full | Baths Half
Lot Size: 60 X 125 SqFt
Listing ID: 2252587
73 Ohls St

Patchogue, 11772
$328,000
3 Beds | Baths Full | Baths Half
Lot Size: 3/4 Acre SqFt
Listing ID: 2188755
24 Cedar Heights Dr

Ridge, 11961
$325,000
3 Beds | 1 Baths Full | 1 Baths Half
Lot Size: .38 SqFt
Listing ID: 2831174
42 Rustic Ave

Medford, 11763
$322,000
4 Beds | 2 Baths Full | 1 Baths Half
Lot Size: .28 SqFt
Listing ID: 2820603
800 Old N. Ocean Ave

Patchogue, 11772
$320,000
3 Beds | 1 Baths Full | 0 Baths Half
Lot Size: .21 SqFt
Listing ID: 3074160
50 1st Ave

Medford, 11763
$320,000
4 Beds | 2 Baths Full | 1 Baths Half
Lot Size: .52 SqFt
Listing ID: 2626448
3 Ormand Ave

Medford, 11763
$320,000
4 Beds | 2 Baths Full | 1 Baths Half
Lot Size: .28 SqFt
Listing ID: 2884311
6 Eason Dr

Ridge, 11961
$318,000
3 Beds | 2 Baths Full | 0 Baths Half
Lot Size: 163 X184 SqFt
Listing ID: 2891413
155 Division Ave

W. Sayville, 11796
$317,000
2 Beds | 2 Baths Full | 0 Baths Half
Lot Size: 99X SqFt
Listing ID: 2718858
20 Cullen Ln

Middle Island, 11953
$315,000
4 Beds | 2 Baths Full | 0 Baths Half
Lot Size: .35 SqFt
Listing ID: 2880843
60 Lee Ave

Patchogue, 11772
$315,000
4 Beds | 1 Baths Full | 1 Baths Half
Lot Size: 50X203 SqFt
Listing ID: 2685567
22 N Clinton Ave

Patchogue, 11772
$310,000
3 Beds | 1 Baths Full | 0 Baths Half
Lot Size: 48X170 SqFt
Listing ID: 3040876
40 Harrison Ave

Bellport, 11713
$300,000
3 Beds | 1 Baths Full | 1 Baths Half
Lot Size: 0X0 SqFt
Listing ID: 2885325
29 Norwich St

S. Huntington, 11746
$300,000
3 Beds | 1 Baths Full | 1 Baths Half
Lot Size: .12 SqFt
Listing ID: 2818365
37 Mercury Ave

E. Patchogue, 11772
$300,000
5 Beds | Baths Full | Baths Half
Lot Size: .31 SqFt
Listing ID: 2260606
9 Ormand Ave

Medford, 11763
$297,000
4 Beds | 2 Baths Full | 1 Baths Half
Lot Size: .28 SqFt
Listing ID: 2812963
96 Pennsylvania Ave

Medford, 11763
$295,000
3 Beds | 1 Baths Full | 0 Baths Half
Lot Size: 169 X 515 SqFt
Listing ID: 2407053
4 Lagoon Ct

Blue Point, 11715
$295,000
3 Beds | 1 Baths Full | 0 Baths Half
Lot Size: 51 SqFt
Listing ID: 2623922
7 Sharon Dr

Patchogue, 11772
$291,000
4 Beds | 2 Baths Full | 0 Baths Half
Lot Size: 81 SqFt
Listing ID: 2559858
10 Pinehurst Ct

Selden, 11784
$290,000
3 Beds | 1 Baths Full | 0 Baths Half
Lot Size: .12 Acres SqFt
Listing ID: 3121912
377 Easton St

Ronkonkoma, 11779
$288,000
3 Beds | 3 Baths Full | 0 Baths Half
Lot Size: 268X111 SqFt
Listing ID: 2606306
173 Jamaica Ave

Medford, 11763
$283,000
5 Beds | 2 Baths Full | 0 Baths Half
Lot Size: .25 SqFt
Listing ID: 2821942
209 Peekskill Ave

Medford, 11763
$283,000
3 Beds | 2 Baths Full | 0 Baths Half
Lot Size: 175X100 SqFt
Listing ID: 2642213
1 Fuller Dr

Ridge, 11961
$280,000
3 Beds | 2 Baths Full | 0 Baths Half
Lot Size: 256 X 105 SqFt
Listing ID: 2593577
31 Woodbrook Dr

Ridge, 11961
$279,000
4 Beds | 2 Baths Full | 0 Baths Half
Lot Size: 1/3rd Acre SqFt
Listing ID: 2838422
20 Stockton Commons

Yaphank, 11980
$277,400
3 Beds | 1 Baths Full | 1 Baths Half
Lot Size: SqFt
Listing ID: 3095434
153 Patchogueyaphank Rd

Yaphank, 11980
$277,000
3 Beds | 1 Baths Full | 1 Baths Half
Lot Size: .48 SqFt
Listing ID: 2940817
740 Blue Ridge Dr

Medford, 11763
$275,000
3 Beds | 1 Baths Full | 1 Baths Half
Lot Size: 0X0 SqFt
Listing ID: 3012733
14 Eason Dr

Ridge, 11961
$273,000
3 Beds | 2 Baths Full | 1 Baths Half
Lot Size: 152 X 198 SqFt
Listing ID: 2564400
13 Doe Path

Coram, 11727
$269,900
3 Beds | 2 Baths Full | 1 Baths Half
Lot Size: 0X0 SqFt
Listing ID: 2765891
5 Shelley Dr

Middle Island, 11953
$269,000
3 Beds | 1 Baths Full | 1 Baths Half
Lot Size: .34 Acre SqFt
Listing ID: 3039345
9 Partridge Trl

Coram, 11727
$268,000
3 Beds | 2 Baths Full | 1 Baths Half
Lot Size: 0X0 SqFt
Listing ID: 2925330
508 Davis St

N. Babylon, 11703
$265,000
4 Beds | 1 Baths Full | 1 Baths Half
Lot Size: 75 X 95 SqFt
Listing ID: 2677406
48 Tupper Ave

Medford, 11763
$262,000
3 Beds | 2 Baths Full | 1 Baths Half
Lot Size: 83 X 100 SqFt
Listing ID: 2628761
10 Elkin Dr

Middle Island, 11953
$258,000
3 Beds | 2 Baths Full | 0 Baths Half
Lot Size: 0.35 SqFt
Listing ID: 2775171
210E Springmeadow Dr Unit E

Holbrook, 11741
$257,500
2 Beds | 1 Baths Full | 1 Baths Half
Lot Size: SqFt
Listing ID: 2365982
14 Jefferson Common

Yaphank, 11980
$256,000
3 Beds | 1 Baths Full | 1 Baths Half
Lot Size: SqFt
Listing ID: 3119485
155 Jayne Ave

Patchogue, 11772
$254,739
4 Beds | 2 Baths Full | 0 Baths Half
Lot Size: 60X212 SqFt
Listing ID: 2746168
19 Adams Commons

Yaphank, 11980
$253,000
3 Beds | 1 Baths Full | 2 Baths Half
Lot Size: SqFt
Listing ID: 2347118
221 Newburgh Ave

Medford, 11763
$252,500
4 Beds | 2 Baths Full | 0 Baths Half
Lot Size: 50X100 SqFt
Listing ID: 2860242
58 Southaven Ave

Medford, 11763
$251,680
4 Beds | 2 Baths Full | 0 Baths Half
Lot Size: .46 SqFt
Listing ID: 2339115
19 Celia St

E. Patchogue, 11772
$247,500
3 Beds | 2 Baths Full | 0 Baths Half
Lot Size: 100 X 100 SqFt
Listing ID: 2371425
42 Neptune Ave

Patchogue, 11772
$238,000
3 Beds | 2 Baths Full | 0 Baths Half
Lot Size: 75X120 SqFt
Listing ID: 2630831
11 Neptune Ave

Patchogue, 11772
$228,000
3 Beds | 1 Baths Full | 0 Baths Half
Lot Size: 75 X 120 SqFt
Listing ID: 2624447
146 Risley Rd

Patchogue, 11772
$227,000
3 Beds | 1 Baths Full | 1 Baths Half
Lot Size: 100X103 SqFt
Listing ID: 2730319
50 Bayview Ave

E. Patchogue, 11772
$212,500
4 Beds | 2 Baths Full | 0 Baths Half
Lot Size: 60X100 SqFt
Listing ID: 3049871
71 John Dr

Farmingville, 11738
$212,000
2 Beds | 1 Baths Full | 0 Baths Half
Lot Size: .16 SqFt
Listing ID: 2874921
18 Locust Ave

Farmingville, 11738
$210,000
2 Beds | Baths Full | Baths Half
Lot Size: 100X160 SqFt
Listing ID: 2234519
6 Ashford Dr

Ridge, 11961
$210,000
3 Beds | 2 Baths Full | 0 Baths Half
Lot Size: .35 SqFt
Listing ID: 2672767
49 & 51 Lakeside Trl

Ridge, 11961
$185,000
3 Beds | 1 Baths Full | 1 Baths Half
Lot Size: 1/4 SqFt
Listing ID: 3130726
24 Seneca Trl

Ridge, 11961
$180,500
4 Beds | 2 Baths Full | 0 Baths Half
Lot Size: 80-125 SqFt
Listing ID: 3031520
14 Michael Ave

Bellport, 11713
$175,000
3 Beds | Baths Full | Baths Half
Lot Size: .5 SqFt
Listing ID: 2162454
29 Seaside Ave

Patchogue, 11772
$172,000
2 Beds | 1 Baths Full | 0 Baths Half
Lot Size: 80X100 SqFt
Listing ID: 2334302
41 California Ave

Medford, 11763
$139,284
3 Beds | 1 Baths Full | 0 Baths Half
Lot Size: 218X106 SqFt
Listing ID: 2677023
28 Edwin Ave

Patchogue, 11772
$131,853
3 Beds | 1 Baths Full | 0 Baths Half
Lot Size: .25 SqFt
Listing ID: 2443356
154 E Parkview Dr

Shirley, 11967
$124,900
2 Beds | 1 Baths Full | 0 Baths Half
Lot Size: .12 SqFt
Listing ID: 2377186
96 Avery Ave

Patchogue, 11772
$115,000
2 Beds | 1 Baths Full | 0 Baths Half
Lot Size: 43 SqFt
Listing ID: 2557985
54 Clover St

Mastic, 11950
$106,904
3 Beds | 2 Baths Full | 0 Baths Half
Lot Size: 60 X 125 SqFt
Listing ID: 2601604
40-192 4th St

Patchogue, 11772
$69,999
1 Beds | 1 Baths Full | 0 Baths Half
Lot Size: SqFt
Listing ID: 2564409
141 Belleview Ave

Center Moriches, 11934
$2,800
4 Beds | 2 Baths Full | 1 Baths Half
Lot Size: 1.45 Acres SqFt
Listing ID: 2938697
494 Starlight Dr

Shirley, 11967
$2,500
3 Beds | 2 Baths Full | 1 Baths Half
Lot Size: SqFt
Listing ID: 3125959
34 Circle Dr

E. Patchogue, 11772
$2,500
3 Beds | 2 Baths Full | 0 Baths Half
Lot Size: 3rd Acre SqFt
Listing ID: 3056919
15 Port Ave

Ronkonkoma, 11779
$2,500
3 Beds | 2 Baths Full | 0 Baths Half
Lot Size: 100x217.8 SqFt
Listing ID: 3145987
34 Circle Dr

Patchogue, 11772
$2,300
3 Beds | 2 Baths Full | 0 Baths Half
Lot Size: 0X0 SqFt
Listing ID: 2967844
750 Old Medford Ave

Medford, 11763
$1,700
3 Beds | 1 Baths Full | 0 Baths Half
Lot Size: SqFt
Listing ID: 2614606