---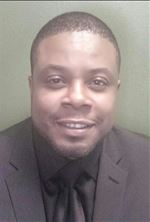 Licensed Salesperson
Email Me
---
About Me
Business Philosophy:
"To Give Real Service, You Must Add Something Which Cannot be Bought or Measured with Money, and that is: Sincerity, Integrity and Honesty!"
I am excited for the opportunity to help you with your real estate needs. My goal is to ensure efficient and complete service for you while keeping you informed every step of the way. Allow me to earn your trust and help make the process a very positive and enjoyable experience.
Experience:
NYS Licensed Realtor Since 2007
Specialize in Residential Property
Specialize in Co-Op and Condominium properties
Rental Property Specialist
Extensive Referral Network of Professionals (Attorneys, Mortgage Brokers, Inspectors)
First Time Homebuyers
Relocations
Affiliations:
Member of National Association of Realtors (NAR)
Member of NYS Association of Realtors (NYSAR)
Member of Long Island Board of Realtors (LIBOR)
Certified Buyer Representative (CBR)
Community:
A Life Long Resident of New York City
Volunteer work with the National Kidney Foundation
Certified Nephrology Technician
Personal Note:
Interests include: Singing/Songwriting/Composing Music
Huge Fan of NY Mets and NY Knicks
Fitness Enthusiasts
Loving Father
For assistance please visit my website:
www.MJHomesForSale.com
My Listings
My Under Contract Homes
My Sold Homes
140-24 180th St

Jamaica, 11434
$760,000
6 Beds | 5 Baths Full | 0 Baths Half
Lot Size: 50X134 SqFt
Listing ID: 3025116
149-75 253rd Street

Rosedale, 11422
$597,400
6 Beds | 4 Baths Full | 0 Baths Half
Lot Size: 46X100 SqFt
Listing ID: 2762262
117-13 220th St

Cambria Heights, 11411
$424,000
4 Beds | 3 Baths Full | 0 Baths Half
Lot Size: 40X100 SqFt
Listing ID: 2473180
240-63 147th Ave

Rosedale, 11422
$330,000
3 Beds | 3 Baths Full | 0 Baths Half
Lot Size: 54 X 101 SqFt
Listing ID: 2434489
64-49 SpringfieldBlvd Unit A

Bayside, 11364
$285,000
3 Beds | 1 Baths Full | 0 Baths Half
Lot Size: SqFt
Listing ID: 2831509
99-30 59Ave Unit 1B

Corona, 11368
$165,000
1 Beds | 1 Baths Full | 0 Baths Half
Lot Size: SqFt
Listing ID: 2911333
81-01 133 Ave

Ozone Park, 11417
$2,900
4 Beds | 2 Baths Full | 0 Baths Half
Lot Size: SqFt
Listing ID: 2810907
40 W Fairview Ave

Valley Stream, 11580
$2,400
3 Beds | 2 Baths Full | 0 Baths Half
Lot Size: 50X100 SqFt
Listing ID: 2707520
251-20 Weller Ave

Rosedale, 11422
$2,350
3 Beds | 2 Baths Full | 0 Baths Half
Lot Size: 46X100 SqFt
Listing ID: 2996553
140-24 180 St

Jamaica, 11434
$2,300
3 Beds | 2 Baths Full | 0 Baths Half
Lot Size: SqFt
Listing ID: 3072617
255-28 148th Rd

Rosedale, 11422
$2,300
3 Beds | 2 Baths Full | 1 Baths Half
Lot Size: 60X100 SqFt
Listing ID: 2577386
258-37 Francis Lewis Blvd

Rosedale, 11422
$2,200
3 Beds | 2 Baths Full | 0 Baths Half
Lot Size: SqFt
Listing ID: 3015716
140-24 180th Street

Jamaica, 11434
$2,200
3 Beds | 2 Baths Full | 0 Baths Half
Lot Size: SqFt
Listing ID: 3078744
90-24 Spritz Rd

Ozone Park, 11417
$2,200
3 Beds | 1 Baths Full | 0 Baths Half
Lot Size: 39X100 SqFt
Listing ID: 2858097
130-23 178th St

Jamaica, 11434
$2,100
3 Beds | 2 Baths Full | 0 Baths Half
Lot Size: 40X100 SqFt
Listing ID: 2791175
229-18 146th Ave

Springfield Gdns, 11413
$2,000
3 Beds | 2 Baths Full | 0 Baths Half
Lot Size: 40X100 SqFt
Listing ID: 2899801
140-22 247th St

Rosedale, 11422
$1,800
3 Beds | 1 Baths Full | 1 Baths Half
Lot Size: 50X100 SqFt
Listing ID: 2654751
219-29 144th Ave

Springfield Gdns, 11413
$1,750
3 Beds | 1 Baths Full | 0 Baths Half
Lot Size: 40X100 SqFt
Listing ID: 2641440
148-17 Hookcreek Blvd

Rosedale, 11422
$1,700
3 Beds | 2 Baths Full | 0 Baths Half
Lot Size: SqFt
Listing ID: 2582667
36 Amherst Rd

Valley Stream, 11581
$1,700
2 Beds | 1 Baths Full | 0 Baths Half
Lot Size: 44 X 100 SqFt
Listing ID: 2626096
132-50 155th St

Jamaica, 11434
$1,700
3 Beds | 1 Baths Full | 0 Baths Half
Lot Size: 40X100 SqFt
Listing ID: 2708137
109-60 141 St

Jamaica, 11435
$1,600
3 Beds | 2 Baths Full | 0 Baths Half
Lot Size: 40 X 100 SqFt
Listing ID: 2634111
251-06 Francis Lewis Blvd

Rosedale, 11422
$1,350
1 Beds | 1 Baths Full | 0 Baths Half
Lot Size: 55X100 SqFt
Listing ID: 2711110
138-90 Francis Lewis Blvd

Rosedale, 11422
$1,050
1 Beds | 1 Baths Full | 0 Baths Half
Lot Size: 20 X 97 SqFt
Listing ID: 2621644