---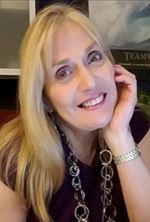 Licensed Associate Broker
Email Me
---
About Me
WHO IS GEORGIA WESTCOTT
Georgia Westcott has been a prominent force in the Real Estate industry since 1995. Known as one of the top brokers on Long Island, her networking and negotiating skills are legendary. Working in all kinds of markets from the buyers advantage in the late 1990's, to the sellers boom in the early 2000's and including the historical housing crisis during the 2000's are all experiences that have made Georgia an unprecedented strategist when it comes to negotiating and predicting market trends.
After many years as a top performing sales agent for a National franchise, Georgia Westcott opened Westcott Group Realty in Babylon. There Georgia created a respected brand built on personal service and outstanding marketing. Taking the number #1 market position in their first year Westcott Group went on to become a powerhouse on Long Islands South Shore. Finally in 2015 Georgia joined Realty Connect USA and found the perfect blend of service and technology for her clients.
Georgia is not only known for her impeccable reputation but as a trend setter in the real estate industry. Committed to using her platform as a Realtor to serve both her industry and community has made Georgia active in many charitable associations such as Legacy for Literacy and The Babylon Rotary Club where she is Past President. As a former chair of the Education Committee at Long Island Board of Realtors and Past President and Director of the Suffolk South Shore Chapter of LIBOR, Georgia always takes time to support her industry and learn relevant information to help her clients navigate todays real estate market.
And now some words from Georgia:
It would be my pleasure to help you buy or sell a home. Over the last 23 years in Real Estate I have had many accolades and awards. But the thing that means the most to me is when my clients are happy at the closing table. Then I know I have done a great job and maybe..changed their lives a bit. Those connections are my life's work and I honor them by treating all my clients like family. It can be confusing , stressful and challenging to buy or sell a home in this day of information and legalities. My job is to make that the best and most convenient experience it can be and I am committed to that. I look forward to working with you!
Experience
Licensed Realtor since January 1995, active in the local market.
Opened Westcott Group Realty In 2009
Acquired Segal Reise Realtors In 2010
Joined Forces with Realty Connect USA in 2015
Named Senior Vice President At Realty Connect USA 2016
Particular emphasis on providing expert Customer Service
Broker/Owner
Real Estate Mentor / Trainer
Career Achievements
Top 1% Of All Realtor's Nationwide
Top Broker On Long Island's South Shore
Consistent Multi Million Dollar Achiever Since 1996
Member Presidents Elite, Diamond Society
Top Sales Associate Babylon Regional Office 2001– 07
Won 18 Quarterly Outstanding Performance Awards Since 2001
Long Island Board Of Realtors
Past Member Of Education Committee
President Of South Shore Chapter of LIBOR 2003-2006
Recipient of LIBOR Distinguished Service Award 2002, 2006
Director, Long Island Board of Realtors 2003-2011 & 2015-16
Community Network
Past Vice President Of Babylon Village Chamber Of Commerce
Past President Of Babylon Rotary Club
Active Member St. Joseph's Church
Active Member Babylon Pilots Club
Member Babylon Woman's Club
Active Volunteer Babylon Breast Cancer Coalition
Committee Babylon Village Fountain
Areas Of Expertise
Luxury Real Estate Specialist
Master Marketing Specialist
Expert Negotiator
Short Sale Specialist
Waterfront Property Specialist
Seniors Real Estate Specialist
E-Pro Expert
My Listings
My Under Contract Homes
My Sold Homes
19 Christopher Ct

Babylon, 11702
$1,325,000
4 Beds | Baths Full | Baths Half
Lot Size: 100 X 150 SqFt
Listing ID: 2245130
15 Christopher Ct

Babylon, 11702
$1,177,000
5 Beds | 3 Baths Full | 1 Baths Half
Lot Size: 100 X 150 SqFt
Listing ID: 2299966
43 Bayview Ave

Babylon, 11702
$885,000
4 Beds | Baths Full | Baths Half
Lot Size: 120 X 91 SqFt
Listing ID: 2227462
15 Sexton Dr

West Islip, 11795
$747,500
5 Beds | 2 Baths Full | 1 Baths Half
Lot Size: 125 X 160 SqFt
Listing ID: 2273353
52 Tern Ct

Bay Shore, 11706
$735,000
5 Beds | 3 Baths Full | 1 Baths Half
Lot Size: 1.2 Acres SqFt
Listing ID: 2853754
237 Eaton Ln

West Islip, 11795
$680,000
4 Beds | Baths Full | Baths Half
Lot Size: 75 X 90 SqFt
Listing ID: 2168753
240-56 66th Ave

Douglaston, 11362
$670,000
3 Beds | 1 Baths Full | 1 Baths Half
Lot Size: 18 X 100 SqFt
Listing ID: 3025588
120 Cockonoe Ave

Babylon, 11702
$622,500
3 Beds | 2 Baths Full | 1 Baths Half
Lot Size: 50 X 150 SqFt
Listing ID: 2603053
20 Lucinda Dr

Babylon, 11702
$620,000
3 Beds | Baths Full | Baths Half
Lot Size: 100 X 100 SqFt
Listing ID: 2275397
180 Woodsome Rd

Babylon, 11702
$619,200
4 Beds | 3 Baths Full | 1 Baths Half
Lot Size: 187 X 182 SqFt
Listing ID: 2252557
142 Mayhew Ave

Babylon, 11702
$565,000
4 Beds | 3 Baths Full | 1 Baths Half
Lot Size: 80 X 100 SqFt
Listing ID: 2526199
170 Melbury Rd

Babylon, 11702
$540,000
4 Beds | 2 Baths Full | 1 Baths Half
Lot Size: 94 X 182 SqFt
Listing ID: 2620995
34 S Carll Ave

Babylon, 11702
$529,000
4 Beds | 2 Baths Full | 0 Baths Half
Lot Size: 63 X 200 SqFt
Listing ID: 2176070
148 Wyandanch Ave

Babylon, 11702
$522,000
4 Beds | 2 Baths Full | 1 Baths Half
Lot Size: 89X114 SqFt
Listing ID: 2721785
35 Foster Ln

Babylon, 11702
$500,000
5 Beds | 2 Baths Full | 1 Baths Half
Lot Size: 90 X 123 SqFt
Listing ID: 2331083
198 Willetts Ln

West Islip, 11795
$500,000
3 Beds | 2 Baths Full | 1 Baths Half
Lot Size: 150 X 125 SqFt
Listing ID: 2497798
23 Dundee Ave

Babylon, 11702
$485,000
3 Beds | Baths Full | Baths Half
Lot Size: 145 X 116 SqFt
Listing ID: 2201221
43 Cameron Dr

Huntington, 11743
$470,000
2 Beds | 2 Baths Full | 0 Baths Half
Lot Size: 0.4 SqFt
Listing ID: 2518631
105 E Sequams Ln

West Islip, 11795
$462,000
4 Beds | 2 Baths Full | 0 Baths Half
Lot Size: 120 X 150 SqFt
Listing ID: 2411545
3 Hidden HarborDr

Babylon, 11702
$462,000
3 Beds | 2 Baths Full | 1 Baths Half
Lot Size: SqFt
Listing ID: 2502780
72 Roosevelt St

Babylon, 11702
$460,000
3 Beds | Baths Full | Baths Half
Lot Size: 50 X 142 SqFt
Listing ID: 2218063
45 Cadman Ave

Babylon, 11702
$459,000
4 Beds | 1 Baths Full | 1 Baths Half
Lot Size: 75 X 138 SqFt
Listing ID: 2367996
1674 Cherrywood Pl

Seaford, 11783
$457,000
4 Beds | 3 Baths Full | 0 Baths Half
Lot Size: 63 X 100 SqFt
Listing ID: 2753598
137 The Crescent

Babylon, 11702
$455,000
4 Beds | 2 Baths Full | 0 Baths Half
Lot Size: 78 X 105 SqFt
Listing ID: 2474874
90 Crescent Ave

Babylon, 11702
$450,000
3 Beds | 2 Baths Full | 0 Baths Half
Lot Size: 70 X 150 SqFt
Listing ID: 2174452
31 Park Ln

West Islip, 11795
$449,000
4 Beds | 2 Baths Full | 0 Baths Half
Lot Size: 0.50 SqFt
Listing ID: 2953181
400 Cornelia St

Brooklyn, 11237
$445,200
6 Beds | 2 Baths Full | 0 Baths Half
Lot Size: 20 X 100 SqFt
Listing ID: 2132330
18 Marilyn Ct

W. Babylon, 11704
$440,000
6 Beds | 3 Baths Full | 0 Baths Half
Lot Size: 70X110 SqFt
Listing ID: 2782361
110 Graywood Ct

West Islip, 11795
$437,000
4 Beds | Baths Full | Baths Half
Lot Size: .25 SqFt
Listing ID: 2209637
263 Litchfield Ave

Babylon, 11702
$435,000
4 Beds | 2 Baths Full | 0 Baths Half
Lot Size: 50X157 SqFt
Listing ID: 2914235
130 Cedar Ln

Babylon, 11702
$435,000
3 Beds | 1 Baths Full | 1 Baths Half
Lot Size: 60 X 100 SqFt
Listing ID: 2496283
31 E Jackson Ave

Babylon, 11702
$435,000
4 Beds | 2 Baths Full | 1 Baths Half
Lot Size: 40 X 100 SqFt
Listing ID: 2305830
62 Oak St

Babylon, 11702
$435,000
3 Beds | Baths Full | Baths Half
Lot Size: 71 X 100 SqFt
Listing ID: 2225354
47 Tompkins Ave

Babylon, 11702
$430,000
3 Beds | Baths Full | Baths Half
Lot Size: 100 X 100 SqFt
Listing ID: 2245748
66 Coppertree Ln

Babylon, 11702
$430,000
4 Beds | 3 Baths Full | 0 Baths Half
Lot Size: 96 X 120 SqFt
Listing ID: 2302409
25 Waterman St

Babylon, 11702
$426,000
4 Beds | 1 Baths Full | 0 Baths Half
Lot Size: 75X158 SqFt
Listing ID: 2939128
40 Grant Ave

Babylon, 11702
$425,000
3 Beds | 2 Baths Full | 0 Baths Half
Lot Size: 60 X 100 SqFt
Listing ID: 2628628
86 Litchfield Ave

Babylon, 11702
$425,000
4 Beds | 2 Baths Full | 1 Baths Half
Lot Size: 50 X 150 SqFt
Listing ID: 2400044
29 S Bay Dr

Babylon, 11702
$425,000
4 Beds | 2 Baths Full | 0 Baths Half
Lot Size: 40 X 85 SqFt
Listing ID: 2345308
46 Virginia Rd

Babylon, 11702
$420,000
4 Beds | 2 Baths Full | 0 Baths Half
Lot Size: 60 X 86 SqFt
Listing ID: 2312765
1472 14th St

W. Babylon, 11704
$420,000
4 Beds | 3 Baths Full | 0 Baths Half
Lot Size: 83 X 92 SqFt
Listing ID: 2388427
44 Tompkins Ave

Babylon, 11702
$412,000
3 Beds | Baths Full | Baths Half
Lot Size: 40 X 100 SqFt
Listing ID: 2215567
5 S Bay Dr

Babylon, 11702
$400,000
3 Beds | 1 Baths Full | 1 Baths Half
Lot Size: 40 X 85 SqFt
Listing ID: 2095109
40 Reid Ave

Babylon, 11702
$395,000
4 Beds | 2 Baths Full | 1 Baths Half
Lot Size: 95 X 119 SqFt
Listing ID: 2464775
23 Kahn Ln

W. Babylon, 11704
$390,000
5 Beds | Baths Full | Baths Half
Lot Size: 110 X 115 SqFt
Listing ID: 2200307
12 Lamb Pl

Dix Hills, 11746
$387,000
4 Beds | 2 Baths Full | 0 Baths Half
Lot Size: .23 SqFt
Listing ID: 2366563
13 Johnson Ct

Babylon, 11702
$385,000
5 Beds | Baths Full | Baths Half
Lot Size: 70 X 100 SqFt
Listing ID: 2294495
56 Clinton St

Babylon, 11702
$385,000
3 Beds | 1 Baths Full | 0 Baths Half
Lot Size: 65 X 120 SqFt
Listing ID: 2129129
154 W 3rd St

West Islip, 11795
$385,000
4 Beds | Baths Full | Baths Half
Lot Size: 120 X 100 SqFt
Listing ID: 2230694
41 S Bay Dr

Babylon, 11702
$379,000
3 Beds | 2 Baths Full | 0 Baths Half
Lot Size: 60 X 85 SqFt
Listing ID: 2623681
600 Center Dyer Ave

West Islip, 11795
$377,000
4 Beds | 2 Baths Full | 0 Baths Half
Lot Size: 75 X 100 SqFt
Listing ID: 2322254
203 Chelsea Ave

W. Babylon, 11704
$369,000
3 Beds | 1 Baths Full | 1 Baths Half
Lot Size: 57X95 SqFt
Listing ID: 2950668
2 Greenway

Babylon, 11702
$367,000
3 Beds | Baths Full | Baths Half
Lot Size: 96 X 100 SqFt
Listing ID: 2212145
237 Greeley Ave

Sayville, 11782
$365,000
3 Beds | 1 Baths Full | 1 Baths Half
Lot Size: 60 X 200 SqFt
Listing ID: 2299918
178 Glengariff Rd

Massapequa Park, 11762
$365,000
3 Beds | 2 Baths Full | 0 Baths Half
Lot Size: 60 X 100 SqFt
Listing ID: 2178401
630 Lotus St

Babylon, 11702
$365,000
4 Beds | 3 Baths Full | 0 Baths Half
Lot Size: 100X100 SqFt
Listing ID: 2959435
828 Prescott Pl

W. Babylon, 11704
$365,000
4 Beds | 2 Baths Full | 0 Baths Half
Lot Size: 80X103 SqFt
Listing ID: 2139519
557 N Lewis Ave

Lindenhurst, 11757
$357,000
3 Beds | 2 Baths Full | 1 Baths Half
Lot Size: 75 X 100 SqFt
Listing ID: 2437207
51 Bacon Ln

Babylon, 11702
$355,000
3 Beds | 1 Baths Full | 0 Baths Half
Lot Size: 63 X 156 SqFt
Listing ID: 2344909
28 Maple St

W. Babylon, 11704
$354,000
4 Beds | 2 Baths Full | 0 Baths Half
Lot Size: 80X150 SqFt
Listing ID: 2770989
9 PatriotCt

Huntington, 11743
$354,000
2 Beds | 1 Baths Full | 1 Baths Half
Lot Size: SqFt
Listing ID: 2607831
1471 9th St

W. Babylon, 11704
$350,000
3 Beds | 1 Baths Full | 0 Baths Half
Lot Size: 75X100 SqFt
Listing ID: 3056143
23 Kathleen

Oakdale, 11769
$350,000
2 Beds | 2 Baths Full | 0 Baths Half
Lot Size: SqFt
Listing ID: 2327964
15 Malmac Ct

West Islip, 11795
$350,000
4 Beds | 2 Baths Full | 0 Baths Half
Lot Size: 75 X 115 SqFt
Listing ID: 2487367
73 Clark St

W. Babylon, 11704
$340,000
3 Beds | 2 Baths Full | 0 Baths Half
Lot Size: 100X100 SqFt
Listing ID: 2938805
491 Goodrich Ave

N. Babylon, 11703
$340,000
3 Beds | 1 Baths Full | 0 Baths Half
Lot Size: 75X100 SqFt
Listing ID: 2915441
17 Woodrow Pky

Babylon, 11702
$335,000
4 Beds | 2 Baths Full | 0 Baths Half
Lot Size: 90X100 SqFt
Listing ID: 2334647
629 Morrison St

Babylon, 11702
$334,000
3 Beds | Baths Full | Baths Half
Lot Size: 80 X 108 SqFt
Listing ID: 2225526
636 Peconic Ave

W. Babylon, 11704
$332,000
4 Beds | 2 Baths Full | 0 Baths Half
Lot Size: 60 X 95 SqFt
Listing ID: 2543787
108 2nd Ave

E. Northport, 11731
$332,000
3 Beds | 1 Baths Full | 0 Baths Half
Lot Size: .12 SqFt
Listing ID: 2611421
147 Sumpwams Ave

Babylon, 11702
$330,000
2 Beds | Baths Full | Baths Half
Lot Size: 50 X 91 SqFt
Listing ID: 2278211
38 Lee Ave

Babylon, 11702
$330,000
4 Beds | 2 Baths Full | 0 Baths Half
Lot Size: 40 X 100 SqFt
Listing ID: 2297933
5 Holly Ct

N. Babylon, 11703
$330,000
5 Beds | Baths Full | Baths Half
Lot Size: 78 X 100 SqFt
Listing ID: 2246182
1841 Chowan St

Elmont, 11003
$326,274
6 Beds | 2 Baths Full | 0 Baths Half
Lot Size: 45 X 137 SqFt
Listing ID: 2547255
200 KettlesLn

Medford, 11763
$323,500
3 Beds | 2 Baths Full | 1 Baths Half
Lot Size: SqFt
Listing ID: 2851718
348 Kurzon Rd

West Islip, 11795
$319,300
4 Beds | 1 Baths Full | 0 Baths Half
Lot Size: 66 X 100 SqFt
Listing ID: 2302403
26 Cadman Ave

Babylon, 11702
$315,000
3 Beds | 1 Baths Full | 1 Baths Half
Lot Size: 50X145 SqFt
Listing ID: 2745896
572 RacePl

Oakdale, 11769
$310,000
3 Beds | 2 Baths Full | 1 Baths Half
Lot Size: SqFt
Listing ID: 2500864
15 Robert St

Babylon, 11702
$305,000
5 Beds | 2 Baths Full | 0 Baths Half
Lot Size: 52X137 SqFt
Listing ID: 2779840
228 Arnold Ave

W. Babylon, 11704
$302,000
3 Beds | 1 Baths Full | 0 Baths Half
Lot Size: 123X100 SqFt
Listing ID: 2716415
188 N 9th St

Lindenhurst, 11757
$300,000
3 Beds | 1 Baths Full | 0 Baths Half
Lot Size: 75X100 SqFt
Listing ID: 2678348
572 RacePl

Oakdale, 11769
$297,500
3 Beds | 2 Baths Full | 1 Baths Half
Lot Size: 0X0 SqFt
Listing ID: 2831571
64 James St

Babylon, 11702
$295,000
4 Beds | 2 Baths Full | 0 Baths Half
Lot Size: 41 X 96 SqFt
Listing ID: 2591984
20 Orchard St

Lindenhurst, 11757
$290,000
3 Beds | 2 Baths Full | 0 Baths Half
Lot Size: 40 X 100 SqFt
Listing ID: 2372545
133 Old Farmingdale Rd

W. Babylon, 11704
$290,000
4 Beds | 2 Baths Full | 0 Baths Half
Lot Size: 70 X 90 SqFt
Listing ID: 2357344
200 Marcy St

W. Babylon, 11704
$290,000
4 Beds | 3 Baths Full | 0 Baths Half
Lot Size: 67 X 100 SqFt
Listing ID: 2038095
260 Little East Neck Rd

Babylon, 11702
$287,000
3 Beds | 1 Baths Full | 1 Baths Half
Lot Size: 105 X 100 SqFt
Listing ID: 2496284
18 Tower Ln

Levittown, 11756
$275,000
4 Beds | 1 Baths Full | 0 Baths Half
Lot Size: 60 X 100 SqFt
Listing ID: 2759166
407 S 6th St

Lindenhurst, 11757
$274,000
2 Beds | 1 Baths Full | 0 Baths Half
Lot Size: 50X100 SqFt
Listing ID: 2689788
95 Little East Neck Rd

Babylon, 11702
$270,000
3 Beds | 2 Baths Full | 0 Baths Half
Lot Size: 75 X 81 SqFt
Listing ID: 2457609
15 Annuskemunnica Rd

Babylon, 11702
$269,000
4 Beds | 1 Baths Full | 0 Baths Half
Lot Size: 40 X 120 SqFt
Listing ID: 2524837
1338 7th St

W. Babylon, 11704
$268,500
2 Beds | 2 Baths Full | 0 Baths Half
Lot Size: 60 X 100 SqFt
Listing ID: 2570812
187 Silver St

W. Babylon, 11704
$265,000
3 Beds | 1 Baths Full | 0 Baths Half
Lot Size: 75 X 138 SqFt
Listing ID: 2607854
43 E Jackson Ave

Babylon, 11702
$262,000
3 Beds | 2 Baths Full | 0 Baths Half
Lot Size: 30 X 100 SqFt
Listing ID: 2409763
25 S Bay Dr

Babylon, 11702
$260,000
4 Beds | 2 Baths Full | 0 Baths Half
Lot Size: 40 X 85 SqFt
Listing ID: 2479190
48 Grant Ave

Babylon, 11702
$250,000
3 Beds | 1 Baths Full | 0 Baths Half
Lot Size: 40 X 100 SqFt
Listing ID: 2544218
563 N Delaware Ave

Lindenhurst, 11757
$240,000
5 Beds | 3 Baths Full | 0 Baths Half
Lot Size: 100 X 100 SqFt
Listing ID: 2495316
36 Nill St

W. Babylon, 11704
$237,500
2 Beds | 1 Baths Full | 1 Baths Half
Lot Size: 50 X 120 SqFt
Listing ID: 2572051
344 Woods Rd

N. Babylon, 11703
$235,000
4 Beds | 2 Baths Full | 0 Baths Half
Lot Size: 77 X 100 SqFt
Listing ID: 2596195
211 Chelsea Ave

W. Babylon, 11704
$225,000
3 Beds | 1 Baths Full | 0 Baths Half
Lot Size: 55 X 95 SqFt
Listing ID: 2473176
1080 Courtland Dr

Bay Shore, 11706
$219,000
2 Beds | 2 Baths Full | 0 Baths Half
Lot Size: 75 X 100 SqFt
Listing ID: 2441605
413 Myrtle Ave

West Islip, 11795
$215,000
2 Beds | 2 Baths Full | 0 Baths Half
Lot Size: 40 X 100 SqFt
Listing ID: 2442506
44 Trafalgar Dr

Shirley, 11967
$170,000
3 Beds | Baths Full | Baths Half
Lot Size: 100X125 SqFt
Listing ID: 2245974
23 Spring Pl

W. Babylon, 11704
$150,000
3 Beds | 2 Baths Full | 0 Baths Half
Lot Size: 92 X 100 SqFt
Listing ID: 2264939
160 Glengariff Rd

Massapequa Park, 11762
$2,950
3 Beds | 2 Baths Full | 0 Baths Half
Lot Size: 60X100 SqFt
Listing ID: P1311410
66 Savannah Walk

Oak Beach, 11702
$2,800
4 Beds | 3 Baths Full | 0 Baths Half
Lot Size: 73 X 140 SqFt
Listing ID: 2614062
19 Tameling Ave

Babylon, 11702
$2,525
4 Beds | 2 Baths Full | 0 Baths Half
Lot Size: 40X100 SqFt
Listing ID: 2881002
301 Independence Ave

West Islip, 11795
$2,300
3 Beds | 1 Baths Full | 1 Baths Half
Lot Size: Irreg SqFt
Listing ID: 2719456
38 George St

Babylon, 11702
$2,250
2 Beds | 1 Baths Full | 0 Baths Half
Lot Size: 35X188 SqFt
Listing ID: P1305373
46 W Pershing Ave

Babylon, 11702
$2,200
3 Beds | 1 Baths Full | 0 Baths Half
Lot Size: 40X100 SqFt
Listing ID: 2717513
681 Outlook Ave

W. Babylon, 11704
$1,700
2 Beds | 1 Baths Full | 0 Baths Half
Lot Size: 91X95 SqFt
Listing ID: 2790960
17 N Carll Ave

Babylon, 11702
$1,300
1 Beds | 1 Baths Full | 0 Baths Half
Lot Size: 67X102 SqFt
Listing ID: 2818162
108 Ralph Ave

Babylon, 11702
$1,250
1 Beds | 1 Baths Full | 0 Baths Half
Lot Size: 100X150 SqFt
Listing ID: 2923205
73-35 68 Ave

Middle Village, 11379
$1,100
1 Beds | 1 Baths Full | 0 Baths Half
Lot Size: SqFt
Listing ID: 2813298
122-130 Deer Park Ave

Babylon, 11702
$0
Beds | Baths Full | Baths Half
Lot Size: SqFt
Listing ID: 2681902