---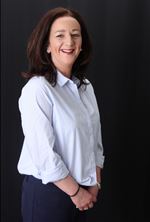 Licensed Salesperson
Email Me
---
About Me
Myra O'Driscoll
Licensed RE Salesperson
175 Crossways Park Dr. West
Woodbury, NY 11797
Cell: 347.393.2893
Office: 516.346.5700
Myra has an outstanding professional record. She remains committed to building relationships based on trust and integrity, and in addition delivers exceptional results through many transactions, experience, ability to negotiate and a proven track record of success. She achieved her American Dream of citizenship emigrating from Ireland and would love to help buyers attain theirs of homeownership.
Experience:
- Residential sales
- Condo Sales
- Member of the Long Island Board of Relators
Some of the communities I server from Eastern Long Island to Queens are:
Bellmore, Seaford, Lindenhurst, Westbury, Levittown, Hicksville, East Meadow, Carle Place and Merrick
When you are looking to sell or buy a home, call me …. Your connection to real estate.
Cell: 347.393.2893 Office: 516.346.5700
My Listings
My Under Contract Homes
My Sold Homes
7 Cromwell Rd

Carle Place, 11514
$815,000
4 Beds | 3 Baths Full | 0 Baths Half
Lot Size: 65X102 SqFt
Listing ID: 3074346
1372 Richmond Ct

East Meadow, 11554
$615,000
3 Beds | 2 Baths Full | 1 Baths Half
Lot Size: .16 SqFt
Listing ID: 2916462
3712 Terrapin Pl

Seaford, 11783
$550,000
4 Beds | 2 Baths Full | 1 Baths Half
Lot Size: 83X80 SqFt
Listing ID: 2925494
3603 Ocean Ave

Seaford, 11783
$545,000
4 Beds | 3 Baths Full | 0 Baths Half
Lot Size: 67X100 SqFt
Listing ID: 2915122
1 Jackson Rd

Valley Stream, 11581
$490,000
3 Beds | 1 Baths Full | 1 Baths Half
Lot Size: 45X100 SqFt
Listing ID: 3021670
120 Casper St

Valley Stream, 11580
$488,000
4 Beds | 2 Baths Full | 0 Baths Half
Lot Size: 40x100 SqFt
Listing ID: 3137689
277 Louis Ave

Floral Park, 11001
$480,000
4 Beds | 3 Baths Full | 0 Baths Half
Lot Size: 87X98 SqFt
Listing ID: 2962691
2312 S Seamans Neck Rd

Seaford, 11783
$418,000
2 Beds | 1 Baths Full | 0 Baths Half
Lot Size: 69x130 SqFt
Listing ID: 3118869
1354 Exeter St

Baldwin, 11510
$380,500
3 Beds | 2 Baths Full | 0 Baths Half
Lot Size: 50 X 130 SqFt
Listing ID: 2882419
611 Tompkins Ln

Lindenhurst, 11757
$350,000
4 Beds | 2 Baths Full | 0 Baths Half
Lot Size: 80X100 SqFt
Listing ID: 3012122
948 Bowling Green Dr

Westbury, 11590
$323,000
4 Beds | 2 Baths Full | 0 Baths Half
Lot Size: 53X100 SqFt
Listing ID: 2827611
377 N 4th St

Lindenhurst, 11757
$305,000
4 Beds | 1 Baths Full | 1 Baths Half
Lot Size: 75X100 SqFt
Listing ID: 2904632
116 Albany Ave

Westbury, 11590
$280,000
2 Beds | 1 Baths Full | 0 Baths Half
Lot Size: 50X100 SqFt
Listing ID: 2943792
224 6th St

Lindenhurst, 11757
$280,000
5 Beds | 2 Baths Full | 0 Baths Half
Lot Size: 100X100 SqFt
Listing ID: 2854109
250 FellerDr

Central Islip, 11722
$215,000
3 Beds | 1 Baths Full | 1 Baths Half
Lot Size: 0X0 SqFt
Listing ID: 3011909