---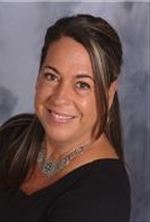 Licensed Salesperson
Email Me
---
About Me
Carol is a full time REALTOR and has been investing in real estate since 1988. After graduating from high school (many moons ago), Carol pursued a Business Administration degree from Nassau Community College. Soon after, she entered the insurance industry and went on to obtain a NYS Insurance Brokers License.

Carol helped manage her family owned kitchen cabinet and granite business for several years so it was a natural transition for her when she entered the world of real estate. She brings a certain kind of "edge", strength, passion and versatility. Having construction experience, she can see things from a different angle. These are just a few of the many advantages you get when you deal with Carol Casey.
Being a long time resident of South Huntington, Carol sells residential properties in South Huntington, Melville, E. Northport and the surrounding areas. She specializes in single family and multi-family homes, foreclosures, short sales, investment properties and new construction. Carol takes great pride in finding buyers the right home, and is well supported by her broker, John Fitzgerald and her superb office staff and team at Realty Connect USA in Hauppauge, New York.
Carol understands that buying a home is often the largest purchase a person will make in their lifetime. She believes that REALTORS have an obligation to be well educated to provide the level of service and protection clients deserve. She utilizes the latest Internet technologies to market and find homes expertly to achieve outstanding results. Her constant dedication to service and work ethic has made her the REALTOR she is today. Carol is a member of the National Association of Realtors (NAR), the New York State Association of Realtors (NYSAR) and the Long Island Board of Realtors (LIBOR), as well as the Multiple Listing Service of Long Island (MLSLI). She believes that REALTORS should serve the communities where they work. Carol volunteers for LIRHA, a non profit organization which helps young adults and children learn to ride horses (and did you know that Carol is an avid rider herself)? She also spends her time volunteering at her church but more importantly, she enjoys and appreciates the time she spends with her husband and children.
For Carol, it''s about providing you with guidance through one of the most personal, emotional and financial investments you will make in your life. She feels that the best path to her success is to help others achieve their successes. Call, text or email Carol Casey today! 631-805-3839
My Listings
My Under Contract Homes
My Sold Homes
12 Eastwood Pl

Commack, 11725
$699,000
5 Beds | 2 Baths Full | 1 Baths Half
Lot Size: .42 SqFt
Listing ID: 2860531
14 Shari Ln

E. Northport, 11731
$585,000
4 Beds | 2 Baths Full | 1 Baths Half
Lot Size: 0X0 SqFt
Listing ID: 2939303
80 Grand Blvd

Massapequa Park, 11762
$570,000
4 Beds | 3 Baths Full | 0 Baths Half
Lot Size: 80X100 SqFt
Listing ID: 2856048
30 Meadow Lark Dr

E. Northport, 11731
$570,000
3 Beds | 1 Baths Full | 1 Baths Half
Lot Size: 0.33 SqFt
Listing ID: 2964379
2 Durham Ct

Northport, 11768
$540,000
3 Beds | 2 Baths Full | 0 Baths Half
Lot Size: .34 SqFt
Listing ID: 3093523
895 East Meadow Ave

East Meadow, 11554
$525,000
6 Beds | 2 Baths Full | 0 Baths Half
Lot Size: 40X106 SqFt
Listing ID: 2981620
54 Cedar Ave

Locust Valley, 11560
$500,000
2 Beds | 2 Baths Full | 0 Baths Half
Lot Size: 47 X 100 SqFt
Listing ID: 3099958
2130 N Central Dr

East Meadow, 11554
$479,000
3 Beds | 1 Baths Full | 0 Baths Half
Lot Size: 60 X 100 SqFt
Listing ID: 2919391
15 Emerald Ln

Huntington Sta, 11746
$470,000
5 Beds | 3 Baths Full | 0 Baths Half
Lot Size: 0.22 SqFt
Listing ID: 2964824
7 Deland St

E. Northport, 11731
$442,000
3 Beds | 1 Baths Full | 0 Baths Half
Lot Size: .14 SqFt
Listing ID: 3093497
273 Tyler Ave

Miller Place, 11764
$438,000
5 Beds | 3 Baths Full | 1 Baths Half
Lot Size: .43 SqFt
Listing ID: 2962617
22 Clifford Blvd

Hauppauge, 11788
$433,000
3 Beds | 2 Baths Full | 0 Baths Half
Lot Size: .29 SqFt
Listing ID: 2865730
2 Win Pl

Lake Grove, 11755
$427,000
3 Beds | 2 Baths Full | 0 Baths Half
Lot Size: .37 SqFt
Listing ID: 3098953
11 Longley Pl

Huntington Sta, 11746
$415,000
3 Beds | 2 Baths Full | 0 Baths Half
Lot Size: .18 SqFt
Listing ID: 3106785
52 Engelke Ave

Huntington Sta, 11746
$400,000
5 Beds | 2 Baths Full | 0 Baths Half
Lot Size: .25 SqFt
Listing ID: 2766754
256 Clarinet Ln

Holbrook, 11741
$392,000
3 Beds | 2 Baths Full | 0 Baths Half
Lot Size: .25 SqFt
Listing ID: 2893094
8 3rd St

Holbrook, 11741
$379,000
4 Beds | 2 Baths Full | 0 Baths Half
Lot Size: .21 SqFt
Listing ID: 2998545
12 Tree Rd

Miller Place, 11764
$369,900
3 Beds | 3 Baths Full | 0 Baths Half
Lot Size: .35 SqFt
Listing ID: 2883977
19 Mill St

Pt.Jefferson Sta, 11776
$360,000
4 Beds | 3 Baths Full | 0 Baths Half
Lot Size: .34 SqFt
Listing ID: 2917720
49 Adirondack Dr

Selden, 11784
$320,000
3 Beds | 3 Baths Full | 0 Baths Half
Lot Size: .14 SqFt
Listing ID: 3081392
39 Winside Ln

Coram, 11727
$320,000
4 Beds | 2 Baths Full | 1 Baths Half
Lot Size: .35 SqFt
Listing ID: 2935416
20 Miller Pl

Huntington Sta, 11746
$310,000
4 Beds | 2 Baths Full | 0 Baths Half
Lot Size: .12 SqFt
Listing ID: 2893084
11 Liberty Ave

Selden, 11784
$310,000
3 Beds | 2 Baths Full | 0 Baths Half
Lot Size: .21 Acre SqFt
Listing ID: 3016701
165 Chestnut St

Mt. Sinai, 11766
$300,000
3 Beds | 1 Baths Full | 0 Baths Half
Lot Size: 0X0 SqFt
Listing ID: 2939358
9 Grand Canyon Ln

Coram, 11727
$300,000
4 Beds | 2 Baths Full | 1 Baths Half
Lot Size: .35 SqFt
Listing ID: 2841746
7 Bear Ln

S. Setauket, 11720
$300,000
3 Beds | 1 Baths Full | 1 Baths Half
Lot Size: .35 Acre SqFt
Listing ID: 2859030
10 Sunset Dr

Centereach, 11720
$297,000
4 Beds | 2 Baths Full | 0 Baths Half
Lot Size: .28 SqFt
Listing ID: 2897245
19 Pine Gate

E. Patchogue, 11772
$292,000
3 Beds | 1 Baths Full | 0 Baths Half
Lot Size: .28 SqFt
Listing ID: 3106411
16 Meehan Ln

Coram, 11727
$280,000
4 Beds | 1 Baths Full | 1 Baths Half
Lot Size: .35 SqFt
Listing ID: 2841704
22 Locust St

Nesconset, 11767
$269,900
2 Beds | 1 Baths Full | 0 Baths Half
Lot Size: .16 SqFt
Listing ID: 2885370
1162 Old Nichols Rd

Ronkonkoma, 11779
$210,000
3 Beds | 2 Baths Full | 0 Baths Half
Lot Size: .14 SqFt
Listing ID: 2841766
2453 UnionBlvd Unit 20A

Islip, 11751
$100,500
1 Beds | 1 Baths Full | 0 Baths Half
Lot Size: SqFt
Listing ID: 2821578