---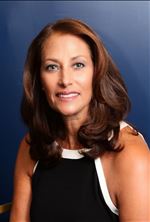 Licensed Salesperson
Email Me
---
About Me
Ellen Katzen
Areas of Specialty: Residential Sales, Rental & Condo Leases

175 Crossways Park Dr West
Woodbury, NY 11797
Office: (516) 730-9782
Cell: (516) 319-3520
Fax: (516) 558-7032
Email: ekatzen@realtyconnectusa.com
Qualifications
Member of the Long Island Board of Relators
Licensed Sales Associate
Luxury Marketing Specialist
Background
BS State University of NY at Albany School of Business 1985
Former Vice President in Corporate Lending at Bank Leumi Trust Company of New York
Ellen has been a life long, Long Island resident, originally from Merrick and now has been a resident of the Syosset/Woodbury area for 19 years. As part of the neighborhood she has demonstrated herself as an involved, creative and trustworthy member of the community.
She specializes in Syosset, Woodbury, Melville, Dix Hills, Commack, Plainview, Jericho, Laurel Hollow, Cold Spring Harbor, Muttontown, Oyster Bay Cove, The Brookville's, Old Westbury, The Roslyn's, Merrick, Bellmore and all of the North Shore's Gold Coast as well as much of the South Shore.
Ellen is a member of the Prestigious Homes of Long Island team. She works together with a group of highly successful, experienced and knowledgeable industry experts. This has allowed her the opportunity to confidently represent and negotiate the best deals for her clients.


My Listings
My Under Contract Homes
My Sold Homes
70 Wynn Ct

Syosset, 11791
$1,370,000
5 Beds | 2 Baths Full | 1 Baths Half
Lot Size: 2 Acres SqFt
Listing ID: 3046879
112 The Intervale

Roslyn Estates, 11576
$1,125,000
4 Beds | 3 Baths Full | 1 Baths Half
Lot Size: .29 SqFt
Listing ID: 2956775
18 Arbor Rd

Syosset, 11791
$985,000
4 Beds | 2 Baths Full | 1 Baths Half
Lot Size: 65X102 SqFt
Listing ID: 2885165
144 Cranberry Ct

Melville, 11747
$680,000
4 Beds | 3 Baths Full | 1 Baths Half
Lot Size: .18 SqFt
Listing ID: 2881266
144 CranberryCt

Melville, 11747
$680,000
4 Beds | 3 Baths Full | 1 Baths Half
Lot Size: SqFt
Listing ID: 2881267
1658 De Mott Ct

Merrick, 11566
$622,500
4 Beds | 2 Baths Full | 1 Baths Half
Lot Size: 66X93 SqFt
Listing ID: 3010246
11 Sheffield Hill

Woodbury, 11797
$584,000
3 Beds | 2 Baths Full | 1 Baths Half
Lot Size: SqFt
Listing ID: 2932453
2829 Whaleneck Dr

Merrick, 11566
$579,000
3 Beds | 2 Baths Full | 1 Baths Half
Lot Size: .16 SqFt
Listing ID: 3089360
504 Glenwood Ln

East Meadow, 11554
$565,000
3 Beds | 2 Baths Full | 0 Baths Half
Lot Size: 60X100 SqFt
Listing ID: 3062133
2482 April Ln

Bellmore, 11710
$535,000
3 Beds | 1 Baths Full | 1 Baths Half
Lot Size: 60 X 100 SqFt
Listing ID: 2971250
177 Woodbury Rd

Woodbury, 11797
$525,000
4 Beds | 3 Baths Full | 0 Baths Half
Lot Size: 90X109 SqFt
Listing ID: 2996094
1220 Ott Ln

N. Merrick, 11566
$456,500
3 Beds | 2 Baths Full | 0 Baths Half
Lot Size: 58X100 Irr SqFt
Listing ID: 3030574
28 Dickens Ave

Dix Hills, 11746
$455,000
4 Beds | 2 Baths Full | 1 Baths Half
Lot Size: .20 SqFt
Listing ID: 2926018
8 Todd Ct

Huntington Sta, 11746
$445,000
4 Beds | 2 Baths Full | 0 Baths Half
Lot Size: .16 SqFt
Listing ID: 2899643
1810 Newbridge Rd

N. Bellmore, 11710
$341,000
3 Beds | 2 Baths Full | 0 Baths Half
Lot Size: 51X95 SqFt
Listing ID: 2980381