---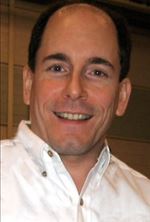 Licensed Salesperson
Email Me
---
About Me
Subscribe to The Steve Warshaw Daily for

News & Views on Real Estate, World Events, Space, Business, Tech, and

More!
Steve Warshaw is a Licensed NYS Realtor®, and lives on Long Island, New York. He's a Local expert for Buyers & Sellers of Residential and Commercial properties in Queens, Nassau & Suffolk counties, and the Island's North Shore areas, too.
Steve is also the

President

, of

The Gold Coast Business Association

(GCBA).

Steve is a member of the

Nassau County Police Department Commissioner's Council.
He holds the following Real Estate Certifications & Memberships:
• ABR® (Accredited Buyer's Representative)
• RENE (Real Estate Negotiation Expert)
• SRES® (Seniors Real Estate Specialist)
• SRS (Seller Representative Specialist)
• SFR® (Short Sales and Foreclosure Resource Certification)
• Member, National Association of Realtors (NAR)
• Member, NYS Association of Realtors (NYSAR)
• Member, Long Island Board of Realtors (LIBOR)
• Member, Multiple Listing Service of Long Island (MLSLI)
• Member, Multiple Listing Service of New York State (NYStateMLS)

Steve's 20+ years experience in negotiation and consultative sales provides him a unique view of the real estate market that he is able to share with his clients to help them make the home buying & selling process efficient and cost effective. He also takes great satisfaction in working with first time home-buyers. Steve truly understands the dynamics of the New York Metro area real estate market and is an expert at educating his clients so they can make better decisions when buying and / or selling properties.

Steve believes REALTORS® have an obligation to be well educated, and in order to stay on the cutting edge he is always updating his knowledge with new training.

His work ethic did not start in the real estate industry, but followed him from his past career. He was awarded "Presidents Club" status multiple times during his tenure in the Information Technology industry.
It took about six months to find the perfect home for me. Steve was very patient and understanding throughout the entire process from the time I signed the contract until closing day.
-Marjoryg
Steve recently helped me locate a house to rent. He was extremely helpful. He's an honest, high-quality professional who was with me every step of the way. I highly recommend his services.
-Judy Cavallo
Steve was recommended to me by a mortgage company. From day one I was impressed with the personal attention and professional guidance that was given me. I recommend Steve to anyone who wants a real estate person that works for you 24/7.
-Bertlightner
Steve's experience and know-how was terrifically influential as the seller's representative for the house my wife and I recently purchased (that's right - seller's rep.!). Rather than falling back on the heels of the age-old "us vs. them" framework of local real estate, Steve was in fact essential
to the smoothest transaction we could have imagined. He addressed all of our questions and concerns frankly and was never further than a phone call away. His knowledge of Nassau County and the home itself boosted our buyer's confidence and created an atmosphere of familial reassurance, not anxious sales pitching. I certainly applaud his many kindnesses and thank him a million times over for sticking right there with us in the most wonderful, professional way throughout the acquisition of our "dream home."
-Rfhenrickson
Steve was, by far, the most didigent real estate broker I worked with in searching for a house rental. He searched for homes that the other brokers didn't find, he followed up diligently with both me and the landlord. He works the way brokers are supposed to work!
-Waynesmith60
Steven Warshaw is incredibly hard working. He was on top of every situation that came up during the home buying process. He worked very diligently and made the entire process as stress free for me as possible. He went over numerous homes in the areas that I chose until we found the perfect home for
me. He was always willing to meet my needs, no matter what they were at the time. Steve knows the business very well and he informed me of every detail, step by step, even though I asked the same questions repeatedly. Even though the deal didn't work out for us, I am looking forward to working with Steven in the future and I would highly recommend Steven Warshaw to anyone who is looking to buy a home on Long Island.
-Joe Garafola
Warshaw helped me finding a home He was honest always available and polite. He succeeded finding me a rental in a couple weeks. I'm a Sandy victim and he had a lot of consideration for that. Good Bless people like him and wish that He can be helpfull for others.
-Joe Palermo
Steven Warshaw Was the only Broker who went out of his way to find an apartment for my father who is 92 years old and was displaced from super storm Sandy for 11 months with other brokers not willing to take the extra time to fill out plenty of paper work and keep make up to date every day.I highly
reccomend Steve who i also consider a friend for all he helped me with.He will get any future business i might have and i will reccomend him to anyone looking for a place.
-Mark Dorfman
Steven Warshaw was a tremendous help during the purchase of my new home. He was very accommodating due to my schedule. He was always responsive and informative to our many questions. I highly recommend him to anyone looking to purchase a new home.
I am the first buyer, so I did not know anything about buying a home, thank God I accidentally located Steve in Tel number that I saw in a house, he guided me throughout the process until the closing perfectly well, that's why I recommend Steve one hundred percent, and most importantly he always answered all the many calls or texts that I made with the same kindness as the first day, that's why thank you very much
-Rene L
My Listings
My Under Contract Homes
My Sold Homes
48 Makamah Beach Rd

Northport, 11768
$1,150,000
3 Beds | 1 Baths Full | 1 Baths Half
Lot Size: .25 SqFt
Listing ID: 2891998
160-30 23rd Ave

Whitestone, 11357
$778,888
3 Beds | 2 Baths Full | 1 Baths Half
Lot Size: 35X95 SqFt
Listing ID: 2835761
104 Highland Ave

Port Washington, 11050
$713,500
4 Beds | 1 Baths Full | 1 Baths Half
Lot Size: 40X100 SqFt
Listing ID: 2763132
51 Smith St

Glen Head, 11545
$620,000
4 Beds | 2 Baths Full | 0 Baths Half
Lot Size: 50X100 SqFt
Listing ID: 2901053
103 Pamela Ln

E. Northport, 11731
$525,000
3 Beds | 1 Baths Full | 0 Baths Half
Lot Size: 0.61 acre SqFt
Listing ID: 3136897
22 French St

Locust Valley, 11560
$510,000
3 Beds | 1 Baths Full | 1 Baths Half
Lot Size: 100X100 SqFt
Listing ID: 2832741
56 Kellogg St

Oyster Bay, 11771
$435,000
3 Beds | 2 Baths Full | 0 Baths Half
Lot Size: 70X75 SqFt
Listing ID: 2832189
1063 5th Ave

E. Northport, 11731
$399,999
5 Beds | 3 Baths Full | 0 Baths Half
Lot Size: .32 SqFt
Listing ID: 2718620
47 Joanne Dr

Holbrook, 11741
$387,500
3 Beds | 2 Baths Full | 0 Baths Half
Lot Size: 72X133Xvar SqFt
Listing ID: 2771076
86 Leopold Ave

West Islip, 11795
$355,350
3 Beds | 1 Baths Full | 0 Baths Half
Lot Size: 75X150 SqFt
Listing ID: 2829613
109 Gregory Ave

Merrick, 11566
$348,000
3 Beds | 1 Baths Full | 0 Baths Half
Lot Size: 50X100 SqFt
Listing ID: 2694664
111 Ingraham Blvd

Hempstead, 11550
$299,000
4 Beds | 3 Baths Full | 0 Baths Half
Lot Size: 100 X 100 SqFt
Listing ID: 2628592
1064 5th Ave

E. Northport, 11731
$279,900
2 Beds | 1 Baths Full | 0 Baths Half
Lot Size: 0.12 SqFt
Listing ID: 2776791
323 HicksvilleRd Unit 15

Bethpage, 11714
$270,000
2 Beds | 1 Baths Full | 0 Baths Half
Lot Size: SqFt
Listing ID: 3092698
96 Willow Ave

Hempstead, 11550
$270,000
4 Beds | 1 Baths Full | 0 Baths Half
Lot Size: 30X125 SqFt
Listing ID: 3019301
93 SprucewoodBlvd

Central Islip, 11722
$248,000
2 Beds | 1 Baths Full | 1 Baths Half
Lot Size: 0X0 SqFt
Listing ID: 2760575
81 Glen KeithRd Unit Upper

Glen Cove, 11542
$207,000
1 Beds | 1 Baths Full | 0 Baths Half
Lot Size: SqFt
Listing ID: 3052937
224 MillardAve Unit 224

W. Babylon, 11704
$172,613
1 Beds | 1 Baths Full | 0 Baths Half
Lot Size: SqFt
Listing ID: 2717919
81 Glen KeithRd

Glen Cove, 11542
$165,000
1 Beds | 1 Baths Full | 0 Baths Half
Lot Size: SqFt
Listing ID: 2828691
166-23 24th Ave

Whitestone, 11357
$3,500
3 Beds | 1 Baths Full | 1 Baths Half
Lot Size: 40X97 SqFt
Listing ID: 3090781
16 Foxwood Rd

Old Bethpage, 11804
$3,100
4 Beds | 2 Baths Full | 1 Baths Half
Lot Size: 70X102 SqFt
Listing ID: 2618595
28 Ashwood Rd

Port Washington, 11050
$2,500
2 Beds | 2 Baths Full | 0 Baths Half
Lot Size: 60X100 SqFt
Listing ID: 3018101
474 Pennsylvania Ave

Williston Park, 11596
$2,150
3 Beds | 1 Baths Full | 0 Baths Half
Lot Size: 80X109 SqFt
Listing ID: 2755695
2 Birchwood Ave

Port Washington, 11050
$1,850
1 Beds | 1 Baths Full | 0 Baths Half
Lot Size: 98X108 SqFt
Listing ID: 2726596