---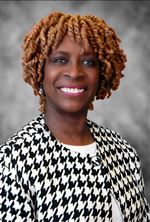 Licensed Salesperson
Email Me
---
About Me
Specialties:
Buyer's Agent,
Listing Agent,
Foreclosure,
Short-Sale
I am a Retired Law Enforcement professional and a full time Realtor who have been making my clients dreams a reality. I have worked with and learned from some of the industry's top agents and coaches to enhance my understanding of the market and all aspects of real estate. My extensive knowledge provides a unique view of the real estate market and market trends that I am able to share with my clients to make the best decisions for their needs and desires. I am a long time resident of East Northport and sells residential properties in Smithtown, Huntington and the surrounding areas. I understand the dynamics of real estate and I am truly satisfied with helping my clients make the best decision for their needs and desires. I take pride in and specializes in finding first time home buyers the right home for them in the quickest time and with easy financing, often with low down payments. I use the latest technology to market and find homes.
I have received certification as a Seller Representative Specialist (SRS).
In addition I am a member in good standing with the:
National Association of Realtors (NAR)

New York State Association of Realtors (NYSAR)

Multiple Listing Service (MLS)
"Angela is very knowledgeable and easy to work with. She is always prompt and organized. She organized 2 open houses and the rest of the showings, by my request, were appointment only. She was always available for the engineer coming and the closing."
-sberlin1969
"Angela was very attentive to our needs and wants. She did not rest until we found the perfect home for our family. We will be recommending Angela to anyone we know that is looking for a home."
-grodriguez703
"About a year and a half ago Angela helped us close on our dream home. She was with us from start to finish. Angela took her time to show us homes that had everything on our wish list and when the time came to buy the process couldn't have gone any smoother. I would recommend her to anyone
looking to buy a home. Happy house hunting everyone."
-tussita610
"Ms. Caffrey has assisted my husband and I with the process of purchasing our first home. I must say I truly admire this woman's demeanor as her professionalism, competence, tact and reliability is unmatched. The home buying process was not at all smooth sailing for us as we had signed about
three sale contracts but for different reasons, and of no fault of Ms. Caffrey, all fell through. Ms. Caffrey rolled with us through the process all the way through to the end. It took us close to 18 months to finally close on our dream home. We will be forever grateful to Ms. Caffrey for all that she has done for us."
-zuser20140417100312509
"Angela truly helped me find a home. While it was daunting process, with many issues. When ever I thought I have found a place. Angela always found a way to solve the problem and made things happen. finally, I purchased a home that I truly LOVE. It is what I exactly looked for and truly felt so when
I walked in. Angela found exactly what I wanted and was patient working with me. I dearly recommend Angela to anyone who is either trying to buy or sell a place. She is very attentive to what one is looking for; accommodating when changing plans and very much informative about the locations. I am grateful working with Angela, And in the future would consider working with her once again."
-user4568358
"
Angela helped me buy my first home. It was a slow, time consuming process, not from our side from the other side. Angela kept me informed and calm thru the whole process. I would recommend Angela to anyone. She is a confident, fun loving and straight by the book. Which I really liked. Her
contacts to make all the house inspections and questions that I had go quick and easy were great and local. Being well connected in the community is a must and Angela definitely has this."
-LindaWaldorf1
"Angela was very attentive. She made us feel like family. She was very patient and did not rush the sale. Angela made sure we got exactly what we wanted and encourage us not to settle. I would definitely recommend her."
-fefehunt
My Listings
My Under Contract Homes
My Sold Homes
52 Manchester Rd

Huntington, 11743
$713,250
4 Beds | 3 Baths Full | 1 Baths Half
Lot Size: 0X0 SqFt
Listing ID: 2975938
2111 Stratford Dr

Westbury, 11590
$660,000
3 Beds | 2 Baths Full | 1 Baths Half
Lot Size: 85X97 SqFt
Listing ID: 2972038
51 Verleye Ave

E. Northport, 11731
$529,000
4 Beds | 2 Baths Full | 1 Baths Half
Lot Size: .33 SqFt
Listing ID: 2865443
195 Mason Ct

E. Northport, 11731
$500,000
4 Beds | 2 Baths Full | 1 Baths Half
Lot Size: .40 SqFt
Listing ID: 2986052
17 Mander Ln

E. Northport, 11731
$408,000
3 Beds | 3 Baths Full | 0 Baths Half
Lot Size: 0.5 SqFt
Listing ID: 2745113
5 Knoll Ln

Huntington Sta, 11746
$404,500
3 Beds | 1 Baths Full | 1 Baths Half
Lot Size: .25 SqFt
Listing ID: 2907871
23 Elkhart Dr

E. Northport, 11731
$400,000
4 Beds | 2 Baths Full | 0 Baths Half
Lot Size: .18 SqFt
Listing ID: 3090767
48 Nathalie Ave

Amityville, 11701
$385,000
4 Beds | 2 Baths Full | 0 Baths Half
Lot Size: .024 SqFt
Listing ID: 3069406
26 Grand Canyon Ln

Coram, 11727
$380,000
4 Beds | 3 Baths Full | 0 Baths Half
Lot Size: .35 Acre SqFt
Listing ID: 3042612
2 Zinnia Ct

Commack, 11725
$375,000
3 Beds | 1 Baths Full | 1 Baths Half
Lot Size: .30 SqFt
Listing ID: 2813577
529 Ronkonkoma Ave

W. Hempstead, 11552
$365,000
5 Beds | 2 Baths Full | 0 Baths Half
Lot Size: 60X100 SqFt
Listing ID: 2823954
27 Elchester Dr

E. Northport, 11731
$360,000
3 Beds | 1 Baths Full | 0 Baths Half
Lot Size: .18 SqFt
Listing ID: 2770481
11 Hillsdale Ln

Coram, 11727
$320,000
5 Beds | 2 Baths Full | 1 Baths Half
Lot Size: 100X150 SqFt
Listing ID: 2743383
35 E Elm St

Central Islip, 11722
$312,290
3 Beds | 1 Baths Full | 1 Baths Half
Lot Size: 75X100 SqFt
Listing ID: P1305328
2 ClubhouseCir

Central Islip, 11722
$306,000
2 Beds | 1 Baths Full | 1 Baths Half
Lot Size: 0X0 SqFt
Listing ID: 3074633
27 Bloomington St

Medford, 11763
$304,000
4 Beds | 2 Baths Full | 1 Baths Half
Lot Size: 157X1082 SqFt
Listing ID: 2741095
77 Corbin Ave

E. Patchogue, 11772
$299,000
3 Beds | 1 Baths Full | 0 Baths Half
Lot Size: 0X0 SqFt
Listing ID: 3101749
65 W 10th St

Huntington Sta, 11746
$295,000
2 Beds | 1 Baths Full | 1 Baths Half
Lot Size: .12 SqFt
Listing ID: 2936129
47 Broome St

W. Babylon, 11704
$288,500
2 Beds | 2 Baths Full | 0 Baths Half
Lot Size: 100X100 SqFt
Listing ID: 2938507
173 Robinwood Dr

Shirley, 11967
$280,000
4 Beds | 2 Baths Full | 0 Baths Half
Lot Size: .21 SqFt
Listing ID: 3129163
56 E Sycamore St

Central Islip, 11722
$265,000
3 Beds | 1 Baths Full | 1 Baths Half
Lot Size: 75X100 SqFt
Listing ID: 2980492
79 Levey Blvd

Wyandanch, 11798
$263,000
3 Beds | 2 Baths Full | 0 Baths Half
Lot Size: 0.14 SqFt
Listing ID: 3048998
445 Scherger Ave

E. Patchogue, 11772
$260,000
3 Beds | 1 Baths Full | 0 Baths Half
Lot Size: .17 SqFt
Listing ID: 3062524
5 Dekalb Ave

Brentwood, 11717
$250,100
3 Beds | 2 Baths Full | 0 Baths Half
Lot Size: 100X200 SqFt
Listing ID: 2770314
99 W Parkview Dr

Shirley, 11967
$216,000
3 Beds | 2 Baths Full | 0 Baths Half
Lot Size: 100X175 SqFt
Listing ID: 2906922
671 Lakeway Dr

W. Babylon, 11704
$175,000
3 Beds | 2 Baths Full | 0 Baths Half
Lot Size: 75X125 SqFt
Listing ID: 2929809
615 Broadway Unit 20

Amityville, 11701
$168,500
1 Beds | 1 Baths Full | 0 Baths Half
Lot Size: 0X0 SqFt
Listing ID: 2948572
615 BroadwayCors Unit 54

Amityville, 11701
$153,500
1 Beds | 1 Baths Full | 0 Baths Half
Lot Size: SqFt
Listing ID: 2644001
615 Broadway Unit 20

Amityville, 11701
$150,000
1 Beds | 1 Baths Full | 0 Baths Half
Lot Size: 0X0 SqFt
Listing ID: 2748890
147 FairharborDr

Patchogue, 11772
$92,500
1 Beds | 1 Baths Full | 0 Baths Half
Lot Size: SqFt
Listing ID: 2727047
40-13 4thSt

Patchogue, 11772
$86,000
1 Beds | 1 Baths Full | 0 Baths Half
Lot Size: SqFt
Listing ID: 2802239
125 S Cottage St

Valley Stream, 11580
$3,180
2 Beds | 2 Baths Full | 0 Baths Half
Lot Size: SqFt
Listing ID: 3013591
308 Essex St

W. Babylon, 11704
$2,000
2 Beds | 1 Baths Full | 0 Baths Half
Lot Size: 100X100 SqFt
Listing ID: 3087079
308 Essex St

W. Babylon, 11704
$1,900
2 Beds | 1 Baths Full | 0 Baths Half
Lot Size: 100X100 SqFt
Listing ID: 2903689