---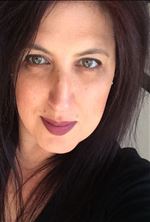 Licensed Salesperson
Email Me
---
About Me
Judy Cangemi Your Friend in Real Estate
I love the place my career path has taken me...and you know what they say about people who are happy in their careers? They are successful and can't help but bring that success and joy to the people they serve. Proudly, I'm a REALTOR® concentrating on Long Island's South Shore; the place I call home.
Originally from Queens, I was an "apartment girl" until age 35. The American Dream of Homeownership was one I always aspired to. When it was finally achieved, it was one of my proudest moments. It had such a positive effect on my daughter, giving her the kind of stability I lacked growing up so she could concentrate on learning, doing and being. It sounds hokey, but this is at the core of why I love what I do. I get to help people achieve the American Dream and everything that goes with it. How blessed am I to have that as my career?
To make sure I'm always the best I can be, I was part of the renowned Star Power Systems, both as student in their University Programs and was an instructor on a variety of topics at numerous Annual Conferences and am now a member of the exclusive Real Estate Vision Group. My trade is residential real estate. My specialty is listening to what people really want and getting it for them. Whether a seller, buyer, landlord, tenant or someone who needs to know more about how real estate works.
I have been honored by my real estate peers when they elected me to the Board of Directors in 2010-12, as Treasurer in 2013 and 2015, Secretary in 2014 and 2016 and 2017 President of the Suffolk South Shore Chapter of the Long Island Board of REALTORS®. I love our nation's veterans proudly serve the Ladies Auxiliary of Rusy Bohm American Legion Post 411 to honor the memory of my father, a USAF Vietnam Veteran. You can also find me supporting the Islip Animal Shelter and Adopt-a-Pet Center at numerous Live. Love. Bark. Dog Rescue, Inc.'s events.
Through integrity, a strong work ethic and a servant's heart, I helped hundreds of families with their American Dreams. When the real estate industry became challenging, I did not abandon it. Instead, I stuck with it, putting in the same level of dedication to you and your family to help you achieve your real estate dreams and you'll always call me Your Friend in Real Estate.
My Listings
My Under Contract Homes
My Sold Homes
103 The Helm

East Islip, 11730
$2,300,000
5 Beds | 4 Baths Full | 1 Baths Half
Lot Size: 1.5 Acres SqFt
Listing ID: 2375803
20 Dover Ct

Bay Shore, 11706
$1,525,000
5 Beds | 3 Baths Full | 2 Baths Half
Lot Size: 1.3 Acres SqFt
Listing ID: 2365794
16 Bondsburry Ln

Melville, 11747
$935,000
4 Beds | 2 Baths Full | 1 Baths Half
Lot Size: .81 SqFt
Listing ID: 3030852
25 Harrison Ave

Massapequa, 11758
$535,000
3 Beds | 3 Baths Full | 0 Baths Half
Lot Size: 72X113 SqFt
Listing ID: 2702249
1570 A St

W. Babylon, 11704
$452,000
4 Beds | 2 Baths Full | 1 Baths Half
Lot Size: 100X100 SqFt
Listing ID: 2841790
9 Cozine Rd

Center Moriches, 11934
$442,000
4 Beds | 2 Baths Full | 1 Baths Half
Lot Size: 1+ Acre SqFt
Listing ID: 2836277
143 William

N. Merrick, 11566
$419,000
4 Beds | 2 Baths Full | 0 Baths Half
Lot Size: 50 X 125 SqFt
Listing ID: 2861349
3 Hillock Ct

Huntington, 11743
$415,000
3 Beds | Baths Full | Baths Half
Lot Size: 1 Acre SqFt
Listing ID: 2127899
133 Willow WoodDr Unit 133

Oakdale, 11769
$390,000
3 Beds | 2 Baths Full | 1 Baths Half
Lot Size: SqFt
Listing ID: 2533071
1365 Chicago Ave

Bay Shore, 11706
$353,000
3 Beds | 1 Baths Full | 1 Baths Half
Lot Size: 96X117 SqFt
Listing ID: 2926453
100 Birs Ave

Lindenhurst, 11757
$330,000
3 Beds | 1 Baths Full | 0 Baths Half
Lot Size: 60X100 SqFt
Listing ID: 3062408
46 Sand St

Massapequa, 11758
$330,000
4 Beds | 2 Baths Full | 0 Baths Half
Lot Size: 75' X 100' SqFt
Listing ID: 2728982
2297 Newbridge Rd

Bellmore, 11710
$312,000
2 Beds | 1 Baths Full | 0 Baths Half
Lot Size: 50X105 SqFt
Listing ID: 2733184
20 Sterling Ave

Patchogue, 11772
$310,000
3 Beds | 2 Baths Full | 0 Baths Half
Lot Size: 40X200 SqFt
Listing ID: 3007248
1365 Grundy Ave

Holbrook, 11741
$300,000
3 Beds | 1 Baths Full | 0 Baths Half
Lot Size: 58X100 SqFt
Listing ID: 2970080
5 Newtown Ave

Selden, 11784
$287,500
3 Beds | 1 Baths Full | 1 Baths Half
Lot Size: 75 X 120 SqFt
Listing ID: 2923234
635 Commander Ave

W. Babylon, 11704
$280,000
3 Beds | 2 Baths Full | 0 Baths Half
Lot Size: 61X250 SqFt
Listing ID: 2711903
5 Newtown Ave

Selden, 11784
$250,000
3 Beds | 1 Baths Full | 1 Baths Half
Lot Size: 75 X 120 SqFt
Listing ID: 2615577
26 Hancock Commons

Yaphank, 11980
$250,000
2 Beds | 1 Baths Full | 1 Baths Half
Lot Size: 0X0 SqFt
Listing ID: 3000597
376 Locust St

Central Islip, 11722
$239,000
3 Beds | 2 Baths Full | 0 Baths Half
Lot Size: 110X200 SqFt
Listing ID: 2614881
26 Hancock Commons

Yaphank, 11980
$203,000
2 Beds | 1 Baths Full | 1 Baths Half
Lot Size: SqFt
Listing ID: 2641220
49 Denton St

Patchogue, 11772
$185,000
1 Beds | 1 Baths Full | 0 Baths Half
Lot Size: .09 SqFt
Listing ID: 3003468
172 Millard Unit 172

W. Babylon, 11704
$172,000
1 Beds | Baths Full | Baths Half
Lot Size: SqFt
Listing ID: 2220468
2449 F UnionBlvd Unit 9B

Islip, 11751
$155,000
2 Beds | 1 Baths Full | 0 Baths Half
Lot Size: SqFt
Listing ID: 2826956
204 MillardAve Unit 204

W. Babylon, 11704
$130,000
1 Beds | 1 Baths Full | 0 Baths Half
Lot Size: SqFt
Listing ID: 2571368
147 Woodycrest Dr

Farmingville, 11738
$127,500
1 Beds | 1 Baths Full | 0 Baths Half
Lot Size: 40X100 SqFt
Listing ID: 2733797
5 BirchwoodCt Unit 4P

Mineola, 11501
$109,500
0 Beds | 1 Baths Full | 0 Baths Half
Lot Size: SqFt
Listing ID: 2678918
40 Mckinley St

Massapequa Park, 11762
$2,300
3 Beds | 1 Baths Full | 0 Baths Half
Lot Size: 40X100 SqFt
Listing ID: 2768300
204 Millard Ave

W. Babylon, 11704
$1,600
1 Beds | 1 Baths Full | 0 Baths Half
Lot Size: SqFt
Listing ID: 2859777