---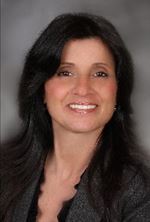 Licensed RE Salesperson
Email Me
---
About Me
As a licensed real estate salesperson with a background in interior design/building. Alice has created a reputation of exceptional customer service and unparalleled local knowledge of Long Island. With her ability to evaluate the market, Alice has made it her mission to match the right people with the right property. Alice has excellent communication skills and works efficiently for her clients using the most advanced marketing and technology that enables her to have wide-spread successes.
Alice has raised 3 children and is married to a prestigious builder of fine homes on the North Shore for over 30 years. Her exposure to the construction industry has helped her develop a keen sense of value and knowledge of the local residential real estate market.
Alice Walsh, CBR
Certified Buyer Representative
Licensed RE Salesperson
Realty Connect USA
175 Crossways Park W.
Woodbury, NY 11797
516.353.8090 cell
516558.0095 office
My Listings
My Under Contract Homes
My Sold Homes
299 Private Rd

Oyster Bay Cove, 11791
$2,700,000
6 Beds | 7 Baths Full | 1 Baths Half
Lot Size: 2.54 SqFt
Listing ID: 2480451
70 Spruce St

Roslyn Harbor, 11576
$2,150,000
6 Beds | 5 Baths Full | 1 Baths Half
Lot Size: 1.45 SqFt
Listing ID: 2647231
3 Maple Way

Woodbury, 11797
$1,850,000
6 Beds | 4 Baths Full | 1 Baths Half
Lot Size: 1 Acre SqFt
Listing ID: 2735545
52 Legends Cir

Melville, 11747
$1,687,500
5 Beds | 5 Baths Full | 1 Baths Half
Lot Size: .69 SqFt
Listing ID: 2593634
52 Legends Cir

Melville, 11747
$1,575,000
5 Beds | 5 Baths Full | 1 Baths Half
Lot Size: .7 Ac SqFt
Listing ID: 2424547
62 Belmont Ave

Plainview, 11803
$1,375,000
6 Beds | 3 Baths Full | 0 Baths Half
Lot Size: 70X260 SqFt
Listing ID: 3109100
3 Oakleaf Ct

Huntington, 11743
$1,065,000
4 Beds | 3 Baths Full | 1 Baths Half
Lot Size: .62 SqFt
Listing ID: 2524364
183 Salem Rd

Westbury, 11590
$910,000
7 Beds | 5 Baths Full | 1 Baths Half
Lot Size: 123 X 114 SqFt
Listing ID: 3019784
472 Jefferson St

Westbury, 11590
$700,000
5 Beds | 4 Baths Full | 1 Baths Half
Lot Size: 160X100 SqFt
Listing ID: 3026621
116 Sea Cove Rd

Northport, 11768
$680,000
4 Beds | 2 Baths Full | 0 Baths Half
Lot Size: 1 Acre SqFt
Listing ID: 3001015
22 Irving Dr

Woodbury, 11797
$580,000
4 Beds | 2 Baths Full | 0 Baths Half
Lot Size: 70X120 SqFt
Listing ID: 2661282
4 Wood Ct

Syosset, 11791
$560,000
3 Beds | 2 Baths Full | 1 Baths Half
Lot Size: 92X123 SqFt
Listing ID: 2592268
38 Herbert Dr

New Hyde Park, 11040
$560,000
4 Beds | 2 Baths Full | 0 Baths Half
Lot Size: 65 X 100 SqFt
Listing ID: 2574802
212 Split Rock Rd

Syosset, 11791
$532,000
3 Beds | 2 Baths Full | 1 Baths Half
Lot Size: 90 X 191 SqFt
Listing ID: 2413223
18 Carlson Ln

E. Northport, 11731
$470,000
3 Beds | 1 Baths Full | 0 Baths Half
Lot Size: .31 SqFt
Listing ID: 3025936
71 Kraemer St

Hicksville, 11801
$455,000
4 Beds | 1 Baths Full | 1 Baths Half
Lot Size: 50 X 100 SqFt
Listing ID: 2996008
80 Horton Pl

Syosset, 11791
$438,000
3 Beds | 2 Baths Full | 1 Baths Half
Lot Size: 50 X 184 SqFt
Listing ID: 2498318