---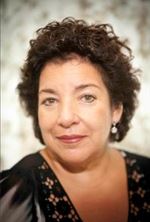 Licensed Associate Broker
Email Me
---
About Me
Angela M. Parisi
"Your Connection to Real Estate"
175 Crossways Park Dr. West
Woodbury, NY 11797
Cell: 516-610-6138
Direct Office: 516-781-0032
Buying and/or selling a home for most of us is one of the most important decisions to be made. That's why you have ME!!
As your Realtor my commitment is to you; to assist in making prudent real estate decisions, provide up-to-date information, and to get you the greatest return from your investment…YOUR HOME.
The foundation of my business is trust and integrity which results in successful transactions.
Selling real estate since 1987, having a proven track record of success through different markets, and a huge referral base because of my experience and knowledge has made me a strong negotiator.
Like a fingerprint, each house is individual and should be marketed that way. I am attentive to details, have an in dept knowledge of neighborhoods, schools and home values. My over 30 years of experience affords me knowledge to overcome potential issues and explain the marketing process to both buyer and seller, plus I am supported with a great company of fellow agents, attorneys and loan officers.
I truly feel privileged when buyers or sellers choose to work with me. My care, concern and skill will get you to continue life's journey wherever you decide to live and whatever you decide to live in.
Affiliations and Credentials
Long Island Board of Realtors
New York State Association of Realtors
Multiple Listing Service
Licensed New York State Broker Associate
Certified Buyer Representative (CBR)
Senior Real Estate Specialist
New York State Notary Public
Neighborhood PTA
Chaplin - Sons and Daughters of Italy
Author registered with the Library of Congress
My Listings
My Under Contract Homes
My Sold Homes
97 Chicago Ave

Massapequa, 11758
$805,000
4 Beds | 2 Baths Full | 1 Baths Half
Lot Size: 80X100 SqFt
Listing ID: 2859943
4013 Darby Ln

Seaford, 11783
$795,000
4 Beds | Baths Full | Baths Half
Lot Size: 67 X 101 SqFt
Listing ID: 2192825
84 Kings Walk

Massapequa Park, 11762
$789,000
3 Beds | 3 Baths Full | 0 Baths Half
Lot Size: 100X100 SqFt
Listing ID: 2665180
170 Cedar Dr

Massapequa, 11758
$780,000
2 Beds | 2 Baths Full | 1 Baths Half
Lot Size: 90X100 SqFt
Listing ID: 2818951
86 Pittsburgh Ave

Massapequa, 11758
$779,000
4 Beds | 2 Baths Full | 1 Baths Half
Lot Size: 60X100 SqFt
Listing ID: 2811486
2191 Willoughby Ave

Wantagh, 11793
$777,500
4 Beds | 2 Baths Full | 1 Baths Half
Lot Size: 50X150 SqFt
Listing ID: 2842635
1475 Meday Ave

Mattituck, 11952
$775,000
3 Beds | 2 Baths Full | 1 Baths Half
Lot Size: 0x0 SqFt
Listing ID: 3112971
3419 Silverton Ave

Wantagh, 11793
$702,000
4 Beds | 2 Baths Full | 1 Baths Half
Lot Size: 60X135 SqFt
Listing ID: 2499989
266 Philadelphia Ave

Massapequa Park, 11762
$690,000
5 Beds | 2 Baths Full | 1 Baths Half
Lot Size: 60 X 100 SqFt
Listing ID: 2616813
163 Park Ln

Massapequa Park, 11762
$685,000
4 Beds | 3 Baths Full | 0 Baths Half
Lot Size: 68X115 SqFt
Listing ID: 2822812
183 N Kings Ave

Massapequa, 11758
$677,500
5 Beds | 2 Baths Full | 1 Baths Half
Lot Size: 80X100 SqFt
Listing ID: 2786785
160 N Richmond Ave

Massapequa, 11758
$669,000
4 Beds | 2 Baths Full | 1 Baths Half
Lot Size: 70 X100 SqFt
Listing ID: 2616944
652 Marion Dr

East Meadow, 11554
$665,000
4 Beds | 2 Baths Full | 1 Baths Half
Lot Size: 55X127 SqFt
Listing ID: 2802524
3946 William St

Seaford, 11783
$655,000
4 Beds | 2 Baths Full | 1 Baths Half
Lot Size: 70X100 SqFt
Listing ID: 2741686
1530 Forest Lake Blvd

Wantagh, 11793
$649,000
4 Beds | 2 Baths Full | 1 Baths Half
Lot Size: 60X120 SqFt
Listing ID: 2614830
366 N. Idaho Ave

Massapequa, 11758
$630,000
4 Beds | 2 Baths Full | 1 Baths Half
Lot Size: 60X100 SqFt
Listing ID: 2782395
1834 Jackson Ave

Seaford, 11783
$615,000
4 Beds | 1 Baths Full | 1 Baths Half
Lot Size: 100X110 SqFt
Listing ID: 2999263
1 Compass Ln

Massapequa, 11758
$612,000
4 Beds | 2 Baths Full | 1 Baths Half
Lot Size: 102 X 97 SqFt
Listing ID: 2591214
474 Greene Ave

Sayville, 11782
$595,000
4 Beds | 2 Baths Full | 0 Baths Half
Lot Size: 76X123 SqFt
Listing ID: 2840259
377 Bayview Ave

Merrick, 11566
$590,000
4 Beds | 2 Baths Full | 0 Baths Half
Lot Size: 96 X 100 SqFt
Listing ID: 2494984
15 Bogel Rd

Bayport, 11705
$585,000
4 Beds | 3 Baths Full | 0 Baths Half
Lot Size: .46 SqFt
Listing ID: 2757178
27 VictoriaDr

Amityville, 11701
$585,000
3 Beds | 2 Baths Full | 1 Baths Half
Lot Size: 0X0 SqFt
Listing ID: 2775445
716 Sterling St

N. Bellmore, 11710
$585,000
4 Beds | 3 Baths Full | 0 Baths Half
Lot Size: 80 X 130 SqFt
Listing ID: 2935506
3781 New York Ave

Seaford, 11783
$570,000
5 Beds | 3 Baths Full | 0 Baths Half
Lot Size: 60 X 117 SqFt
Listing ID: 2396515
3862 Keily Dr

Seaford, 11783
$569,000
4 Beds | 2 Baths Full | 0 Baths Half
Lot Size: 63X95 SqFt
Listing ID: 3097627
3889 Marilyn Dr

Seaford, 11783
$565,000
4 Beds | 2 Baths Full | 0 Baths Half
Lot Size: 58X100 SqFt
Listing ID: 2841915
331 (A) S Bay Dr

Massapequa, 11758
$565,000
4 Beds | 2 Baths Full | 1 Baths Half
Lot Size: 40X100 SqFt
Listing ID: 3027190
506 Wright Dr

Massapequa, 11758
$560,000
3 Beds | 2 Baths Full | 1 Baths Half
Lot Size: 62/100/95 SqFt
Listing ID: 2727435
2616 S Saint Marks Ave

Bellmore, 11710
$560,000
5 Beds | 3 Baths Full | 1 Baths Half
Lot Size: 60X126 SqFt
Listing ID: 3081365
83 Shore Rd

Glen Cove, 11542
$552,000
4 Beds | 3 Baths Full | 1 Baths Half
Lot Size: Irreg SqFt
Listing ID: 2813891
636 Hoover St

East Meadow, 11554
$550,000
5 Beds | 3 Baths Full | 0 Baths Half
Lot Size: 60X100 SqFt
Listing ID: 2955222
280 SpringDr

East Meadow, 11554
$550,000
2 Beds | 2 Baths Full | 1 Baths Half
Lot Size: 0X0 SqFt
Listing ID: 3073739
13 N Pine St

N. Massapequa, 11758
$545,000
7 Beds | 2 Baths Full | 0 Baths Half
Lot Size: 77X105 SqFt
Listing ID: 2986934
99 W Kathleen Dr

Syosset, 11791
$545,000
3 Beds | 2 Baths Full | 0 Baths Half
Lot Size: 65 X 100 SqFt
Listing ID: 2542563
3677 Marinor St

Seaford, 11783
$539,000
5 Beds | 3 Baths Full | 0 Baths Half
Lot Size: 60X100 SqFt
Listing ID: 3132455
3871 Clark St

Seaford, 11783
$535,000
3 Beds | 2 Baths Full | 0 Baths Half
Lot Size: 63X104 SqFt
Listing ID: 2955550
3 Marina Ln

Bayport, 11705
$535,000
6 Beds | 4 Baths Full | 1 Baths Half
Lot Size: Oversized SqFt
Listing ID: 2523692
4020 New York Ave

Seaford, 11783
$535,000
3 Beds | 2 Baths Full | 1 Baths Half
Lot Size: 60X82 SqFt
Listing ID: 2720454
238 N Chestnut St

Massapequa, 11758
$530,000
5 Beds | 3 Baths Full | 0 Baths Half
Lot Size: 65X100 SqFt
Listing ID: 2765313
244 N Hawthorne St

Massapequa, 11758
$530,000
4 Beds | 2 Baths Full | 0 Baths Half
Lot Size: 72X100 SqFt
Listing ID: 2820782
57 Roy Ave

Massapequa, 11758
$529,000
3 Beds | 2 Baths Full | 0 Baths Half
Lot Size: 40X100 SqFt
Listing ID: 2747463
2301 Mattituck Ave

Seaford, 11783
$529,000
3 Beds | 2 Baths Full | 0 Baths Half
Lot Size: 50X100 SqFt
Listing ID: 2936914
143-21 22nd Ave

Whitestone, 11357
$525,000
3 Beds | 1 Baths Full | 1 Baths Half
Lot Size: 23 X 85 SqFt
Listing ID: 2483754
3429 Silverton Ave

Wantagh, 11793
$525,000
3 Beds | 2 Baths Full | 0 Baths Half
Lot Size: 65 X 134 SqFt
Listing ID: 2634734
4022 Remsen St

Seaford, 11783
$525,000
7 Beds | 3 Baths Full | 1 Baths Half
Lot Size: 6758 SqFt
Listing ID: 2555327
4048 Driscoll Ln

Seaford, 11783
$520,000
3 Beds | 1 Baths Full | 1 Baths Half
Lot Size: Oversized SqFt
Listing ID: 2903688
114 Greenbelt Ln

Levittown, 11756
$519,000
7 Beds | 3 Baths Full | 0 Baths Half
Lot Size: 60X100 SqFt
Listing ID: 3024179
1878 Park Dr

Seaford, 11783
$515,000
3 Beds | 2 Baths Full | 1 Baths Half
Lot Size: 60 X 100 SqFt
Listing ID: 2497086
3868 Marilyn Dr

Seaford, 11783
$510,000
4 Beds | 2 Baths Full | 0 Baths Half
Lot Size: 70X98 SqFt
Listing ID: 2741667
3936 Laurel Ct

Seaford, 11783
$507,500
4 Beds | 2 Baths Full | 1 Baths Half
Lot Size: 63 X 111 SqFt
Listing ID: 2415481
272 Hilda St

East Meadow, 11554
$500,000
4 Beds | 2 Baths Full | 1 Baths Half
Lot Size: Irregular SqFt
Listing ID: 2703153
90 S Millpage Dr

Bethpage, 11714
$499,000
5 Beds | 2 Baths Full | 0 Baths Half
Lot Size: 60X100 SqFt
Listing ID: 2796612
2328 Pine St

Seaford, 11783
$490,000
4 Beds | 2 Baths Full | 0 Baths Half
Lot Size: 50X110 SqFt
Listing ID: 2944358
7 Iris Ln

Levittown, 11756
$490,000
4 Beds | 2 Baths Full | 0 Baths Half
Lot Size: 70 X 100 SqFt
Listing ID: 3084283
1504 Roth Rd

Seaford, 11783
$489,000
4 Beds | Baths Full | Baths Half
Lot Size: 64 X 100 SqFt
Listing ID: 2203301
2111 Saddle Path

Seaford, 11783
$489,000
4 Beds | 2 Baths Full | 0 Baths Half
Lot Size: 71X100 SqFt
Listing ID: 2770879
47 Starlight Ln

Levittown, 11756
$485,823
4 Beds | 2 Baths Full | 0 Baths Half
Lot Size: 60X100 SqFt
Listing ID: 2878121
177 N. Queens Ave

Massapequa, 11758
$485,000
4 Beds | 2 Baths Full | 0 Baths Half
Lot Size: 70X100 SqFt
Listing ID: 2806799
2261 Arby Ct

Wantagh, 11793
$485,000
3 Beds | 2 Baths Full | 0 Baths Half
Lot Size: Irregular SqFt
Listing ID: 2558510
1535 Parkview Ave

Seaford, 11783
$475,000
5 Beds | 2 Baths Full | 0 Baths Half
Lot Size: 80X82 SqFt
Listing ID: 2945370
1600 Wantagh Ave

Wantagh, 11793
$475,000
5 Beds | 3 Baths Full | 0 Baths Half
Lot Size: 27103 SqFt
Listing ID: 2446195
17 Ferndale Dr

Hicksville, 11801
$475,000
3 Beds | 1 Baths Full | 0 Baths Half
Lot Size: 60X100 SqFt
Listing ID: 3055506
3780 Park Ave

Seaford, 11783
$472,500
4 Beds | 2 Baths Full | 0 Baths Half
Lot Size: 60X100 SqFt
Listing ID: 2895105
24 Admiral Rd

Massapequa, 11758
$470,000
4 Beds | Baths Full | Baths Half
Lot Size: 70 X 100 SqFt
Listing ID: 2297606
3933 Clark St

Seaford, 11783
$470,000
3 Beds | 2 Baths Full | 1 Baths Half
Lot Size: 60 X 115 SqFt
Listing ID: 2556807
1483 Tyler Ave

East Meadow, 11554
$469,000
3 Beds | 2 Baths Full | 0 Baths Half
Lot Size: 73X100 SqFt
Listing ID: 2818215
7 Waters Ave

Hicksville, 11801
$466,000
4 Beds | 1 Baths Full | 1 Baths Half
Lot Size: 50X100 SqFt
Listing ID: 2948229
339 N Kentucky Ave

Massapequa, 11758
$464,000
3 Beds | 3 Baths Full | 0 Baths Half
Lot Size: 100 X 100 SqFt
Listing ID: 2568070
87 Rose St

Massapequa Park, 11762
$462,500
4 Beds | 2 Baths Full | 0 Baths Half
Lot Size: 61X100 SqFt
Listing ID: 2822008
2309 Maple St

Seaford, 11783
$461,000
3 Beds | 2 Baths Full | 0 Baths Half
Lot Size: 60X100 SqFt
Listing ID: 2758804
1090 Walden Pl

W. Hempstead, 11552
$460,000
3 Beds | 2 Baths Full | 1 Baths Half
Lot Size: 114X83 SqFt
Listing ID: 2674647
216 N Queens Ave

Massapequa, 11758
$455,000
3 Beds | 1 Baths Full | 1 Baths Half
Lot Size: 80X100 SqFt
Listing ID: 2893972
87 Penny St

West Islip, 11795
$450,000
4 Beds | 2 Baths Full | 0 Baths Half
Lot Size: 75X150 SqFt
Listing ID: 2663613
3586 Sherry Ave

Wantagh, 11793
$450,000
4 Beds | 1 Baths Full | 0 Baths Half
Lot Size: 60X100 SqFt
Listing ID: 3040645
3828 Jerusalem Ave

Seaford, 11783
$449,000
5 Beds | 1 Baths Full | 1 Baths Half
Lot Size: 51X101 SqFt
Listing ID: 2945690
13 N Pine St

N. Massapequa, 11758
$447,500
3 Beds | 2 Baths Full | 0 Baths Half
Lot Size: 77 X 105 SqFt
Listing ID: 2313153
2509 Freeport St

Wantagh, 11793
$447,000
4 Beds | 2 Baths Full | 0 Baths Half
Lot Size: 53X100 SqFt
Listing ID: 2959717
3538 Roger Dr

Wantagh, 11793
$445,000
3 Beds | 2 Baths Full | 0 Baths Half
Lot Size: Oversized SqFt
Listing ID: 2531454
2474 Bayview Ave

Wantagh, 11793
$443,000
3 Beds | 1 Baths Full | 0 Baths Half
Lot Size: 60X100 SqFt
Listing ID: 2723141
169 N 1st St

Bethpage, 11714
$442,500
6 Beds | 2 Baths Full | 0 Baths Half
Lot Size: 70 X 100 SqFt
Listing ID: 2359330
4197 Harriet Rd

Bethpage, 11714
$441,500
4 Beds | 2 Baths Full | 0 Baths Half
Lot Size: 60 X 105 SqFt
Listing ID: 2518580
77 Mallard Rd

Levittown, 11756
$440,000
5 Beds | 2 Baths Full | 0 Baths Half
Lot Size: 60X140 SqFt
Listing ID: 2814496
3426 Beltagh Ave

Wantagh, 11793
$439,000
4 Beds | 1 Baths Full | 1 Baths Half
Lot Size: 60X100 SqFt
Listing ID: 2576851
28 Diamond Ave

East Meadow, 11554
$439,000
4 Beds | 2 Baths Full | 0 Baths Half
Lot Size: 65 X 100 SqFt
Listing ID: 2547235
2350 Woodland Ave

Wantagh, 11793
$439,000
5 Beds | 2 Baths Full | 0 Baths Half
Lot Size: 50X100 SqFt
Listing ID: 2942544
3840 Debra Ct

Seaford, 11783
$435,000
4 Beds | 2 Baths Full | 1 Baths Half
Lot Size: Irregular SqFt
Listing ID: 2662602
3816 Park Ave

Seaford, 11783
$435,000
4 Beds | 2 Baths Full | 0 Baths Half
Lot Size: 60X100 SqFt
Listing ID: 2714020
118 Midwood Ave

Nesconset, 11767
$435,000
4 Beds | 2 Baths Full | 0 Baths Half
Lot Size: .51 SqFt
Listing ID: 2834539
530 Heathcliff Dr

Seaford, 11783
$435,000
3 Beds | 1 Baths Full | 0 Baths Half
Lot Size: 70 X 100 SqFt
Listing ID: 2958264
1920 Clemons St

Bellmore, 11710
$432,000
5 Beds | 2 Baths Full | 0 Baths Half
Lot Size: 50X125 SqFt
Listing ID: 2754397
18-05 215St Unit Ph P

Bayside, 11360
$432,000
2 Beds | 2 Baths Full | 0 Baths Half
Lot Size: SqFt
Listing ID: 2342079
3926 Franklin Ave

Seaford, 11783
$430,000
4 Beds | 1 Baths Full | 1 Baths Half
Lot Size: 60X100 SqFt
Listing ID: 2946343
259 Division Ave

Massapequa, 11758
$425,000
4 Beds | 2 Baths Full | 0 Baths Half
Lot Size: 60 X 102 SqFt
Listing ID: 2378847
3799 Plainedge Ct

Levittown, 11756
$425,000
4 Beds | 2 Baths Full | 0 Baths Half
Lot Size: 7038 SqFt
Listing ID: 2460100
3867 Lincoln St

Seaford, 11783
$422,775
4 Beds | 2 Baths Full | 0 Baths Half
Lot Size: Irregular SqFt
Listing ID: 2688153
3872 Franklin Ave

Seaford, 11783
$422,500
4 Beds | Baths Full | Baths Half
Lot Size: 60 X 100 SqFt
Listing ID: 2248350
2006 Seamans Neck Rd

Seaford, 11783
$420,000
3 Beds | 2 Baths Full | 0 Baths Half
Lot Size: 99 X 82 SqFt
Listing ID: 2418366
2460 New York (Annex) Ave

Melville, 11747
$420,000
3 Beds | 2 Baths Full | 0 Baths Half
Lot Size: .33 SqFt
Listing ID: 3008397
1 Comet Ln

Massapequa, 11758
$420,000
4 Beds | Baths Full | Baths Half
Lot Size: 100X73 SqFt
Listing ID: 2278196
606 Parker Ave

Levittown, 11756
$419,000
3 Beds | 1 Baths Full | 0 Baths Half
Lot Size: 65X100 SqFt
Listing ID: 2980389
2386 Spruce St

Seaford, 11783
$419,000
3 Beds | 2 Baths Full | 0 Baths Half
Lot Size: 50 X 100 SqFt
Listing ID: 2904145
4054 Park Dr

Seaford, 11783
$415,000
3 Beds | 2 Baths Full | 1 Baths Half
Lot Size: 60X95 SqFt
Listing ID: 2639474
3980 Park Ave

Seaford, 11783
$415,000
3 Beds | 1 Baths Full | 1 Baths Half
Lot Size: 76X100 SqFt
Listing ID: 2965544
69 Lyman Ave

Patchogue, 11772
$415,000
5 Beds | 4 Baths Full | 0 Baths Half
Lot Size: Oversized SqFt
Listing ID: 2484740
1562 Washington Ave

Seaford, 11783
$415,000
5 Beds | 2 Baths Full | 0 Baths Half
Lot Size: 100X66 SqFt
Listing ID: 2616515
164 N Suffolk Ave

Massapequa, 11758
$406,000
4 Beds | 2 Baths Full | 0 Baths Half
Lot Size: 73 X 100 SqFt
Listing ID: 2561363
3931 Mill Rd

Seaford, 11783
$405,000
3 Beds | 2 Baths Full | 0 Baths Half
Lot Size: 65 X 97 SqFt
Listing ID: 2460202
3786 Park Ave

Seaford, 11783
$400,000
5 Beds | 2 Baths Full | 0 Baths Half
Lot Size: 60 X 100 SqFt
Listing ID: 2542157
2891 Bayview Ave

Wantagh, 11793
$400,000
4 Beds | 2 Baths Full | 1 Baths Half
Lot Size: 67X90 SqFt
Listing ID: 2573631
64 Linden St

Massapequa Park, 11762
$400,000
3 Beds | 2 Baths Full | 0 Baths Half
Lot Size: 65X100 SqFt
Listing ID: 2847897
21 BalsamCt

Wantagh, 11793
$400,000
3 Beds | 2 Baths Full | 1 Baths Half
Lot Size: 0X0 SqFt
Listing ID: 2740499
2881 Ocean Ave

Seaford, 11783
$400,000
5 Beds | 2 Baths Full | 0 Baths Half
Lot Size: 100X50 SqFt
Listing ID: 2478104
230 Franklin

Massapequa Park, 11762
$400,000
3 Beds | 2 Baths Full | 0 Baths Half
Lot Size: 79X100 SqFt
Listing ID: 2848891
2400 Freeport St

Wantagh, 11793
$400,000
4 Beds | 1 Baths Full | 0 Baths Half
Lot Size: 50X100 SqFt
Listing ID: 2836583
95 N Tardy Ln

Wantagh, 11793
$399,000
4 Beds | 2 Baths Full | 0 Baths Half
Lot Size: Oversized SqFt
Listing ID: 2681864
12 S Woods End Rd

Dix Hills, 11746
$399,000
4 Beds | 3 Baths Full | 0 Baths Half
Lot Size: .83 SqFt
Listing ID: 2751057
1671 Washington Ave

Seaford, 11783
$395,000
4 Beds | Baths Full | Baths Half
Lot Size: 60 X 100 SqFt
Listing ID: 2253398
2953 Bluepoint Ct

Wantagh, 11793
$395,000
5 Beds | 2 Baths Full | 0 Baths Half
Lot Size: 60 X 100 SqFt
Listing ID: 2345440
4024 Maywood Dr

Seaford, 11783
$395,000
3 Beds | 1 Baths Full | 0 Baths Half
Lot Size: 60X100 SqFt
Listing ID: 3032204
224 Violet St

Massapequa Park, 11762
$391,250
3 Beds | 1 Baths Full | 1 Baths Half
Lot Size: 60X100 SqFt
Listing ID: 2778261
636 Hoover St

East Meadow, 11554
$390,000
5 Beds | 3 Baths Full | 0 Baths Half
Lot Size: 60 X 100 SqFt
Listing ID: 2261664
253 N Elm St

Massapequa, 11758
$390,000
3 Beds | 2 Baths Full | 0 Baths Half
Lot Size: 60 X 100 SqFt
Listing ID: 2255396
3944 Wolkow Ave

Seaford, 11783
$390,000
4 Beds | 1 Baths Full | 2 Baths Half
Lot Size: 60 X 100 SqFt
Listing ID: 2315511
3585 Southview Ave

Wantagh, 11793
$388,500
3 Beds | 1 Baths Full | 1 Baths Half
Lot Size: 59 X 107 SqFt
Listing ID: 2367906
312 N Albany Ave

N. Massapequa, 11758
$388,500
3 Beds | 2 Baths Full | 0 Baths Half
Lot Size: 70 X 100 SqFt
Listing ID: 2580172
44 Swan Ln

Levittown, 11756
$387,500
4 Beds | 2 Baths Full | 0 Baths Half
Lot Size: 45X118 SqFt
Listing ID: 2871699
2289 Smith Ln

Seaford, 11783
$385,000
2 Beds | Baths Full | Baths Half
Lot Size: 63 X 76 SqFt
Listing ID: 2169527
3006 Wilson Ave

Wantagh, 11793
$385,000
2 Beds | 1 Baths Full | 0 Baths Half
Lot Size: 50X100 SqFt
Listing ID: 2853154
2215 Maple St

Wantagh, 11793
$382,750
3 Beds | 2 Baths Full | 0 Baths Half
Lot Size: 75X100 SqFt
Listing ID: 2649161
3762 Park Ave

Seaford, 11783
$380,000
4 Beds | Baths Full | Baths Half
Lot Size: 54 X 70 SqFt
Listing ID: *1063902
250 N Hickory St

N. Massapequa, 11758
$380,000
4 Beds | 3 Baths Full | 0 Baths Half
Lot Size: 60 X 100 SqFt
Listing ID: 2459385
3617 Ionia St

Seaford, 11783
$380,000
5 Beds | Baths Full | Baths Half
Lot Size: 40 X 100 SqFt
Listing ID: 2190641
3 Cohill Rd

Valley Stream, 11580
$380,000
4 Beds | 2 Baths Full | 0 Baths Half
Lot Size: Irreg SqFt
Listing ID: 2714881
627 Franklin Ave

Massapequa, 11758
$370,000
3 Beds | 2 Baths Full | 0 Baths Half
Lot Size: 60 X 88 SqFt
Listing ID: 2387946
2041 N Central Dr

East Meadow, 11554
$370,000
3 Beds | 1 Baths Full | 0 Baths Half
Lot Size: Oversized SqFt
Listing ID: 2368008
3832 Mill Rd

Seaford, 11783
$367,500
3 Beds | 2 Baths Full | 0 Baths Half
Lot Size: 60 X 127 SqFt
Listing ID: 2515452
48 Colonial Dr

Farmingdale, 11735
$365,000
3 Beds | 2 Baths Full | 0 Baths Half
Lot Size: 60X100 SqFt
Listing ID: 2792040
18 Cedar Dr

Farmingdale, 11735
$363,000
4 Beds | 2 Baths Full | 0 Baths Half
Lot Size: 60 X 100 SqFt
Listing ID: 2310702
138 Southberry Ln

Levittown, 11756
$360,000
4 Beds | 1 Baths Full | 0 Baths Half
Lot Size: 60X100 SqFt
Listing ID: 2880574
3583 Sarah Dr

Wantagh, 11793
$360,000
3 Beds | 1 Baths Full | 1 Baths Half
Lot Size: 57 X 100 SqFt
Listing ID: 2368229
1 Compass Ln

Massapequa, 11758
$360,000
4 Beds | 2 Baths Full | 1 Baths Half
Lot Size: 102 X 97 SqFt
Listing ID: 2526584
2774 Wilson Ave

Bellmore, 11710
$360,000
2 Beds | 1 Baths Full | 1 Baths Half
Lot Size: 50X140 SqFt
Listing ID: 2713375
50 Timber Ln

Levittown, 11756
$359,500
4 Beds | 2 Baths Full | 0 Baths Half
Lot Size: 60 X 100 SqFt
Listing ID: 2111692
33 E Hampton Rd

Lindenhurst, 11757
$358,000
3 Beds | 1 Baths Full | 0 Baths Half
Lot Size: 60X100 SqFt
Listing ID: 3118436
595 Emerson Ave

N. Baldwin, 11510
$353,500
4 Beds | 1 Baths Full | 0 Baths Half
Lot Size: 50X100 SqFt
Listing ID: 3096664
2115 Willow St

Wantagh, 11793
$351,500
3 Beds | 1 Baths Full | 1 Baths Half
Lot Size: 55 X 100 SqFt
Listing ID: 2538003
1677 Washington Ave

Seaford, 11783
$350,000
3 Beds | 2 Baths Full | 1 Baths Half
Lot Size: 60 X 100 SqFt
Listing ID: 2574171
4174 Harriet Rd

Bethpage, 11714
$350,000
3 Beds | 1 Baths Full | 0 Baths Half
Lot Size: 60X100 SqFt
Listing ID: 2838349
3951 Beechwood Pl

Seaford, 11783
$350,000
3 Beds | 1 Baths Full | 1 Baths Half
Lot Size: 60 X 100 SqFt
Listing ID: 2413343
2735 Natta Blvd

Bellmore, 11710
$350,000
4 Beds | 3 Baths Full | 0 Baths Half
Lot Size: 125X60 SqFt
Listing ID: 2375996
95-23 97th Ave

Ozone Park, 11416
$348,840
5 Beds | Baths Full | Baths Half
Lot Size: 25 X 100 SqFt
Listing ID: 2212497
143 Sunrise Ln

Levittown, 11756
$345,750
4 Beds | 1 Baths Full | 1 Baths Half
Lot Size: 60X100 SqFt
Listing ID: 2934757
2156 Manor Ct

East Meadow, 11554
$342,000
4 Beds | 1 Baths Full | 0 Baths Half
Lot Size: 74X100 SqFt
Listing ID: 2784323
3864 New York Ave

Seaford, 11783
$340,000
2 Beds | 1 Baths Full | 0 Baths Half
Lot Size: 60 X 125 SqFt
Listing ID: 2528117
506 Arlington Dr

Seaford, 11783
$337,500
3 Beds | 1 Baths Full | 0 Baths Half
Lot Size: 60 X 100 SqFt
Listing ID: 2605558
257-23 147th Ave

Rosedale, 11422
$337,500
2 Beds | 1 Baths Full | 0 Baths Half
Lot Size: 38X85 SqFt
Listing ID: 2689014
7 Iris Ln

Levittown, 11756
$335,000
4 Beds | 2 Baths Full | 0 Baths Half
Lot Size: 70X100 SqFt
Listing ID: 3049488
335 N Rutherford Ave

N. Massapequa, 11758
$335,000
3 Beds | 1 Baths Full | 0 Baths Half
Lot Size: 40X100 SqFt
Listing ID: 2806048
2435 S Seamans Neck Rd

Seaford, 11783
$333,000
3 Beds | 1 Baths Full | 1 Baths Half
Lot Size: Irregular SqFt
Listing ID: 2474814
225 Aster St

Massapequa Park, 11762
$327,500
4 Beds | 2 Baths Full | 0 Baths Half
Lot Size: 60 X 100 SqFt
Listing ID: 2488763
71 Cotton Ln

Levittown, 11756
$327,000
4 Beds | 1 Baths Full | 0 Baths Half
Lot Size: 60 X 100 SqFt
Listing ID: 2478541
2390 Spruce St

Seaford, 11783
$325,000
4 Beds | 1 Baths Full | 0 Baths Half
Lot Size: 50X100 SqFt
Listing ID: 2811023
54 Needle Ln

Levittown, 11756
$320,000
3 Beds | 2 Baths Full | 0 Baths Half
Lot Size: 60 X 100 SqFt
Listing ID: 2574736
266 Philadelphia Ave

Massapequa Park, 11762
$320,000
4 Beds | 1 Baths Full | 0 Baths Half
Lot Size: 60X100 SqFt
Listing ID: 2573153
2819 Pacific St

N. Bellmore, 11710
$320,000
4 Beds | 1 Baths Full | 0 Baths Half
Lot Size: 62X100 SqFt
Listing ID: 2694728
2196 Seaford Ave

Seaford, 11783
$320,000
4 Beds | 1 Baths Full | 0 Baths Half
Lot Size: 60X100 SqFt
Listing ID: 2712610
1530 Forest Lake Blvd

Wantagh, 11793
$318,000
4 Beds | 2 Baths Full | 0 Baths Half
Lot Size: 60 X 120 SqFt
Listing ID: 2559043
160 N Richmond Ave

Massapequa, 11758
$315,000
4 Beds | 1 Baths Full | 0 Baths Half
Lot Size: 70 X 100 SqFt
Listing ID: 2582293
170 Cedar Dr

Massapequa, 11758
$312,000
3 Beds | 0 Baths Full | 0 Baths Half
Lot Size: 90 X 100 SqFt
Listing ID: 2594426
12 Barbara Ln

Farmingdale, 11735
$310,000
5 Beds | 2 Baths Full | 0 Baths Half
Lot Size: 75 X 132 SqFt
Listing ID: 2546925
122 New York Ave

W. Hempstead, 11552
$307,500
3 Beds | 1 Baths Full | 0 Baths Half
Lot Size: 40X100 SqFt
Listing ID: 2761675
652 Marion Dr

East Meadow, 11554
$305,000
3 Beds | 1 Baths Full | 0 Baths Half
Lot Size: 55X127 SqFt
Listing ID: 2703711
91-44 81st St

Woodhaven, 11421
$305,000
3 Beds | 1 Baths Full | 1 Baths Half
Lot Size: 18 X 100 SqFt
Listing ID: 2412572
100 Spring Ln

Levittown, 11756
$290,500
4 Beds | 2 Baths Full | 0 Baths Half
Lot Size: 60 X 100 SqFt
Listing ID: 2519165
199 N Suffolk Ave

Massapequa, 11758
$290,000
1 Beds | 1 Baths Full | 0 Baths Half
Lot Size: 80X100 SqFt
Listing ID: 2682705
27 Chestnut Ln

Levittown, 11756
$282,014
5 Beds | 1 Baths Full | 1 Baths Half
Lot Size: 74 X 100 SqFt
Listing ID: 2358821
47 Starlight Ln

Levittown, 11756
$280,000
4 Beds | 2 Baths Full | 0 Baths Half
Lot Size: 60 X 100 SqFt
Listing ID: 2543760
126 Cotton Ln

Levittown, 11756
$275,000
4 Beds | 1 Baths Full | 0 Baths Half
Lot Size: 70 X 100 SqFt
Listing ID: 2373235
39 TheodoreDr

Coram, 11727
$265,000
2 Beds | 2 Baths Full | 0 Baths Half
Lot Size: SqFt
Listing ID: 2711478
3645 Naomi St

Seaford, 11783
$260,000
2 Beds | 1 Baths Full | 1 Baths Half
Lot Size: 120X85 SqFt
Listing ID: 2230661
224 SaxtonCt

Central Islip, 11722
$256,000
2 Beds | 2 Baths Full | 0 Baths Half
Lot Size: SqFt
Listing ID: 2583320
3620 Marinor St

Seaford, 11783
$250,000
2 Beds | Baths Full | Baths Half
Lot Size: 40 X 100 SqFt
Listing ID: 2178869
199 N Suffolk Ave

Massapequa, 11758
$250,000
1 Beds | 1 Baths Full | 0 Baths Half
Lot Size: 80 X 100 SqFt
Listing ID: 2616671
54 PrimroseLn

N. Babylon, 11703
$250,000
2 Beds | 2 Baths Full | 0 Baths Half
Lot Size: SqFt
Listing ID: 2477037
4040 JerusalemAve

Seaford, 11783
$239,000
1 Beds | 1 Baths Full | 0 Baths Half
Lot Size: SqFt
Listing ID: 2987864
16 Earl Pl

Amity Harbor, 11701
$235,000
3 Beds | 2 Baths Full | 0 Baths Half
Lot Size: 40 X 100 SqFt
Listing ID: 2487830
740 Broadway Unit 4N

Long Beach, 11561
$220,000
1 Beds | 1 Baths Full | 0 Baths Half
Lot Size: SqFt
Listing ID: 2350674
4040 JerusalemAve Unit 2C

Seaford, 11783
$203,000
1 Beds | 1 Baths Full | 0 Baths Half
Lot Size: SqFt
Listing ID: 3011339
2050 Seamans Neck Rd

Seaford, 11783
$203,000
3 Beds | Baths Full | Baths Half
Lot Size: 80 X 97 SqFt
Listing ID: 2169884
4030 JerusalemAve Unit 2

Seaford, 11783
$196,000
1 Beds | 1 Baths Full | 0 Baths Half
Lot Size: SqFt
Listing ID: 2912694
18 CambridgeDr Unit 18

Copiague, 11726
$172,500
2 Beds | 2 Baths Full | 0 Baths Half
Lot Size: SqFt
Listing ID: 2365957
4020 JerusalemAve Unit 1 D

Seaford, 11783
$168,000
1 Beds | 1 Baths Full | 0 Baths Half
Lot Size: SqFt
Listing ID: 2751383
490 Main Unit A-6

Farmingdale, 11735
$165,000
2 Beds | 1 Baths Full | 0 Baths Half
Lot Size: SqFt
Listing ID: 2269015
4060 Jerusalem Unit 2D

Seaford, 11783
$154,000
1 Beds | 1 Baths Full | 0 Baths Half
Lot Size: SqFt
Listing ID: 2354513
54 SchoolSt Unit 208

Westbury, 11590
$149,500
1 Beds | 1 Baths Full | 1 Baths Half
Lot Size: SqFt
Listing ID: 2678724
2453 UnionBlvd Unit 38B

Islip, 11751
$126,000
1 Beds | 1 Baths Full | 0 Baths Half
Lot Size: SqFt
Listing ID: 2916800
151-25 88th Unit 2G

Howard Beach, 11414
$125,000
1 Beds | Baths Full | Baths Half
Lot Size: SqFt
Listing ID: 2204444
2630 Peconic Ave

Seaford, 11783
$3,000
2 Beds | 1 Baths Full | 0 Baths Half
Lot Size: 60X80 SqFt
Listing ID: 2955781
2460 New York (Annex) Ave

Melville, 11747
$2,600
4 Beds | 2 Baths Full | 0 Baths Half
Lot Size: .33 SqFt
Listing ID: 2704847
1973 Bellmore Ave

Bellmore, 11710
$2,500
3 Beds | 2 Baths Full | 0 Baths Half
Lot Size: 62X115 SqFt
Listing ID: 3007041
1979 Bellmore Ave

N. Bellmore, 11710
$2,100
3 Beds | 2 Baths Full | 0 Baths Half
Lot Size: 62X115 SqFt
Listing ID: 2809399
2630 Peconic Ave

Seaford, 11783
$2,100
2 Beds | 1 Baths Full | 0 Baths Half
Lot Size: 60X80 SqFt
Listing ID: 2866549
187 Laurel Ln

Wantagh, 11793
$2,100
1 Beds | 1 Baths Full | 1 Baths Half
Lot Size: 0X0 SqFt
Listing ID: 2844602
51 Shore Rd

Amityville, 11701
$2,100
2 Beds | 1 Baths Full | 0 Baths Half
Lot Size: 60X87 SqFt
Listing ID: 2982200
370 Park Ave

Babylon, 11702
$2,000
2 Beds | 1 Baths Full | 0 Baths Half
Lot Size: 106X107 SqFt
Listing ID: 2966531
2806 Island Channel Rd

Seaford, 11783
$2,000
3 Beds | 1 Baths Full | 0 Baths Half
Lot Size: 0X0 SqFt
Listing ID: 2980978
2806 Island Channel Dr

Seaford, 11783
$1,900
3 Beds | 1 Baths Full | 0 Baths Half
Lot Size: SqFt
Listing ID: 2818301
716 Sterling St

N. Bellmore, 11710
$1,500
1 Beds | 1 Baths Full | 0 Baths Half
Lot Size: 80X30 SqFt
Listing ID: 2831605