---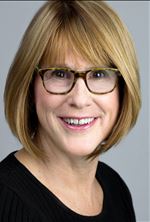 Licensed RE Salesperson
Email Me
---
About Me
Halpern Sold Team
Linda & David have been representing both buyers and sellers within Long Island's Residential Real Estate market for a combined 25 years. The team's foundation embraces a compassionate and friendly mindset and their client's needs are always first on their list. All issues are dealt with the utmost respect and professionalism throughout the entire buying or selling process.
While working with their buyers or sellers, their goal is to consistently educate, inform and clarify pertinent residential real estate market conditions as well as holding weekly discussions to provide a review of current activity and appropriate strategy for the following week.
Their superior expertise of negotiation helps their clients achieve their goals, and their deep knowledge of what it takes to move through the real estate process permits the team to move efficiently and effectively towards closing all real estate transactions.
A professional solutions portfolio website markets homes utilizing all social media platforms including Facebook business, YouTube, LinkedIn and Twitter
Having Linda & David Halpern as our realtors to find our forever home on Long Island has certainly ramped up our search for the perfect home. Not only are they always available when we call, they keep us updated constantly with possible available homes as soon as they hit the market. We are currently living in Florida, so trying to buy a home long distance can be problematic. David and Linda listened to what we wanted in a home and ran with it. They do all our legwork for us, going to view the home, asking the important questions (some we didn't even think of) and sending us abundant pics & videos, so we can even see the floor plan and size of the closets inside. It's this attention to details that puts David and Linda (RealtyConnectUSA) rise above all other realtors we have used in the past.
Sincerely,
Gary & Susan mastantuono
St Petersburg Florida
My Listings
My Under Contract Homes
My Sold Homes
33 Euston Rd

Garden City, 11530
$930,000
5 Beds | 2 Baths Full | 1 Baths Half
Lot Size: 80 X 100 SqFt
Listing ID: 2574454
246 Brixton Rd

Garden City S., 11530
$708,500
4 Beds | 3 Baths Full | 0 Baths Half
Lot Size: 42X100 SqFt
Listing ID: 3103332
2910 Ewell Pl

Wantagh, 11793
$690,000
4 Beds | 2 Baths Full | 1 Baths Half
Lot Size: .25 Acre SqFt
Listing ID: 3111224
1662 Cornelius Ave

Wantagh, 11793
$675,000
4 Beds | 2 Baths Full | 1 Baths Half
Lot Size: 96 X 95 SqFt
Listing ID: 2933672
856 Virginia Ave

N. Bellmore, 11710
$675,000
5 Beds | 4 Baths Full | 0 Baths Half
Lot Size: 60X100 SqFt
Listing ID: 2849796
1525 Andrews Ln

East Meadow, 11554
$632,000
3 Beds | 3 Baths Full | 0 Baths Half
Lot Size: 70X100 SqFt
Listing ID: 2647817
3457 Carrollton Ave

Wantagh, 11793
$615,000
5 Beds | 3 Baths Full | 0 Baths Half
Lot Size: 75 X 125 SqFt
Listing ID: 2605982
69 Republic Rd

Melville, 11747
$595,000
4 Beds | Baths Full | Baths Half
Lot Size: .20 SqFt
Listing ID: 2272837
2929 Ewell Pl

Wantagh, 11793
$585,000
3 Beds | 2 Baths Full | 0 Baths Half
Lot Size: 45X240 SqFt
Listing ID: 2994317
534 Sand Hill Rd

Wantagh, 11793
$549,034
4 Beds | 4 Baths Full | 0 Baths Half
Lot Size: 61X129 SqFt
Listing ID: 2943695
241 N Albany Ave

N. Massapequa, 11758
$549,000
3 Beds | 3 Baths Full | 0 Baths Half
Lot Size: 100 X 100 SqFt
Listing ID: 3091505
13 N Pine St

N. Massapequa, 11758
$545,000
7 Beds | 2 Baths Full | 0 Baths Half
Lot Size: 77X105 SqFt
Listing ID: 2986934
251-14 82nd Ave

Bellerose, 11426
$535,000
3 Beds | Baths Full | Baths Half
Lot Size: 50 X 100 SqFt
Listing ID: 2290855
534 Sand Hill Rd

Wantagh, 11793
$525,000
5 Beds | 4 Baths Full | 0 Baths Half
Lot Size: 61X129 SqFt
Listing ID: 2640446
15 Trainer Ct

Huntington, 11743
$495,000
3 Beds | 2 Baths Full | 0 Baths Half
Lot Size: .15 SqFt
Listing ID: 2394418
3919 Worthmor Dr

Seaford, 11783
$465,000
3 Beds | Baths Full | Baths Half
Lot Size: 60 X 100 SqFt
Listing ID: 2212505
67 N Pine St

N. Massapequa, 11758
$460,000
3 Beds | 2 Baths Full | 0 Baths Half
Lot Size: 0.18 Acres SqFt
Listing ID: 2864776
150 Primrose Ave

Massapequa Park, 11762
$458,000
3 Beds | 2 Baths Full | 0 Baths Half
Lot Size: 67X90 SqFt
Listing ID: 3010867
2885 Ewell Pl

Bellmore, 11710
$458,000
3 Beds | 1 Baths Full | 1 Baths Half
Lot Size: 60X100 SqFt
Listing ID: 2604134
1356 Darby Road West

Wantagh, 11793
$451,000
4 Beds | Baths Full | Baths Half
Lot Size: Irregular SqFt
Listing ID: 2190597
4046 Robert Pl

Seaford, 11783
$445,000
6 Beds | 2 Baths Full | 0 Baths Half
Lot Size: 61X88 SqFt
Listing ID: 2729308
1670 Cornelius Ave

Wantagh, 11793
$442,500
3 Beds | Baths Full | Baths Half
Lot Size: 85 X 96 SqFt
Listing ID: *1051426
402 Hughes St

Bellmore, 11710
$440,000
3 Beds | 2 Baths Full | 0 Baths Half
Lot Size: 75 X 100 SqFt
Listing ID: 2526914
119 Hamlet Rd

Levittown, 11756
$430,000
4 Beds | 2 Baths Full | 0 Baths Half
Lot Size: 60X100 SqFt
Listing ID: 3042366
32 Grant Ave

Albertson, 11507
$425,000
3 Beds | 1 Baths Full | 1 Baths Half
Lot Size: 50 X 100 SqFt
Listing ID: 2383097
18 Russet Ln

Wantagh, 11793
$420,000
3 Beds | 1 Baths Full | 0 Baths Half
Lot Size: 60X100 SqFt
Listing ID: 3099262
49 Seitz Dr

Bethpage, 11714
$410,000
2 Beds | 2 Baths Full | 0 Baths Half
Lot Size: 60X100 SqFt
Listing ID: 3085736
23 New Hampshire Ave

Massapequa, 11758
$400,000
4 Beds | 2 Baths Full | 0 Baths Half
Lot Size: 60 X 100 SqFt
Listing ID: 2299262
75 Bloomingdale Rd

Levittown, 11756
$382,000
3 Beds | 1 Baths Full | 1 Baths Half
Lot Size: 70 X 100 SqFt
Listing ID: 2759703
185 Saddle Ln

Levittown, 11756
$372,000
5 Beds | 2 Baths Full | 0 Baths Half
Lot Size: 61 X 107 SqFt
Listing ID: 2178196
58 Blue Spruce Rd

Levittown, 11756
$365,500
4 Beds | 2 Baths Full | 0 Baths Half
Lot Size: 60X100 SqFt
Listing ID: 2644609
3721 Richard Ln

Wantagh, 11793
$350,000
3 Beds | 2 Baths Full | 0 Baths Half
Lot Size: 65 X 100 SqFt
Listing ID: 2540110
29 Cord Ln

Levittown, 11756
$349,500
3 Beds | Baths Full | Baths Half
Lot Size: 60 X 100 SqFt
Listing ID: 2203964
9 Park Ln

Levittown, 11756
$345,000
3 Beds | 2 Baths Full | 0 Baths Half
Lot Size: 60X100 SqFt
Listing ID: 2640610
421 Main Unit 96A

Huntington, 11743
$345,000
2 Beds | 1 Baths Full | 0 Baths Half
Lot Size: SqFt
Listing ID: 2370698
2623 Hewlett Ln

S. Bellmore, 11710
$330,000
3 Beds | Baths Full | Baths Half
Lot Size: 40 X 117 SqFt
Listing ID: 2216801
27 Jacqueline

N. Babylon, 11703
$320,000
2 Beds | Baths Full | Baths Half
Lot Size: SqFt
Listing ID: 2201387
4 Sleepy Ln

Hicksville, 11801
$310,000
3 Beds | 1 Baths Full | 1 Baths Half
Lot Size: 60 X 120 SqFt
Listing ID: 2307268
54 Periwinkle Rd

Levittown, 11756
$304,000
4 Beds | Baths Full | Baths Half
Lot Size: 60 X 100 SqFt
Listing ID: 2234246
200 AtlanticAve Unit 201

Lynbrook, 11563
$300,000
2 Beds | 1 Baths Full | 0 Baths Half
Lot Size: SqFt
Listing ID: 3091657
200 AtlanticAve Unit 201

Lynbrook, 11563
$291,000
2 Beds | 1 Baths Full | 0 Baths Half
Lot Size: SqFt
Listing ID: 2983247
1856 Browning St

Baldwin, 11510
$285,000
3 Beds | 2 Baths Full | 0 Baths Half
Lot Size: 50 X 100 SqFt
Listing ID: 2502002
25 Spool Ln

Levittown, 11756
$274,750
3 Beds | Baths Full | Baths Half
Lot Size: 60 X 100 SqFt
Listing ID: 2271841
25 Spool Ln

Levittown, 11756
$274,500
4 Beds | 1 Baths Full | 0 Baths Half
Lot Size: 60 X 100 SqFt
Listing ID: 2544641
54 Periwinkle Rd

Levittown, 11756
$271,000
4 Beds | 1 Baths Full | 0 Baths Half
Lot Size: 60 X 100 SqFt
Listing ID: 2457968
265 N. NewbridgeRd Unit 1A

Levittown, 11756
$225,000
2 Beds | 2 Baths Full | 0 Baths Half
Lot Size: SqFt
Listing ID: 2450498
2355 Pershing Unit 408

Baldwin, 11510
$172,000
1 Beds | 1 Baths Full | 1 Baths Half
Lot Size: SqFt
Listing ID: 2719267
2355 Pershing Unit 408

Baldwin, 11510
$165,000
1 Beds | Baths Full | Baths Half
Lot Size: SqFt
Listing ID: 2258165
2 Cadman Ave

Babylon, 11702
$2,300
4 Beds | 1 Baths Full | 0 Baths Half
Lot Size: 73X150 SqFt
Listing ID: 2771876
508 Summit Ave

Baldwin, 11510
$2,000
2 Beds | 1 Baths Full | 1 Baths Half
Lot Size: 63X133 SqFt
Listing ID: 2604749