---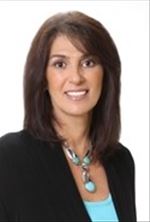 Licensed Salesperson
Email Me
---
About Me
With decades of sales experience and a professional background in advertising and brand development, I understand the value of market exposure and the importance of employing the very latest promotional technologies to get properties SOLD!
As an experienced real estate agent my approach is simple, I get to know my clients and I focus on taking care of their specific real estate needs. Their financial status, location, requirements and timing, it all matters, and I know it.
By carefully scrutinizing the market trends and inventory, I am able to deliver the greatest value to my clients. On-point pricing, strategic marketing, creative problem-solving, powerful negotiating skills and a significant networking base, are my greatest strengths. My clients quickly recognize that my greatest strengths give them power.
The purchase or sale of a property is an enormous decision and the stakes are very high, it is vital that my clients have confidence that I have not only listened to them, but I heard them and that they can trust me to be their strongest advocate throughout their transaction. Communication is key.
Marketing real estate today, has gone far beyond putting a property on MLS. The internet has altered the way real estate is bought and sold. It is imperative that properties are strategically and cleverly advertised to reach the greatest number of qualified people, as quickly as possible.
Whether, selling a current home, buying a new home, selling or acquiring commercial property or the purchase of an investment property, I always bring my clients unwavering professionalism, expertise, diligence, and commitment.
Honesty, patience and hard work are the foundation of my life and my business, this has always been a benefit to me and to my clients.
My Listings
My Under Contract Homes
My Sold Homes
28 Melton Dr

Rockville Centre, 11570
$610,000
4 Beds | 2 Baths Full | 1 Baths Half
Lot Size: 62X100 SqFt
Listing ID: 2827145
5 Legion Pl

Malverne, 11565
$530,000
4 Beds | 2 Baths Full | 1 Baths Half
Lot Size: 65X102 SqFt
Listing ID: 2760461
5 Roxbury Ave

Plainview, 11803
$440,000
3 Beds | 1 Baths Full | 1 Baths Half
Lot Size: 109 X 121 SqFt
Listing ID: 2585239
537 Coolidge Ave

Rockville Centre, 11570
$419,000
4 Beds | 2 Baths Full | 0 Baths Half
Lot Size: 60X100 SqFt
Listing ID: 2876840
27 Valley Ave

Smithtown, 11787
$410,000
5 Beds | 2 Baths Full | 1 Baths Half
Lot Size: .81 SqFt
Listing ID: 3017517
272 Atlantic Ave

Massapequa Park, 11762
$395,000
3 Beds | 2 Baths Full | 0 Baths Half
Lot Size: 40X100 SqFt
Listing ID: 2647602
108 Walnut St

Lake Grove, 11755
$340,000
3 Beds | 2 Baths Full | 0 Baths Half
Lot Size: 111X SqFt
Listing ID: 2716181
22 Ruby Pl

Lake Ronkonkoma, 11779
$285,000
3 Beds | 2 Baths Full | 0 Baths Half
Lot Size: .20 SqFt
Listing ID: 3047894
5 Legion Pl

Malverne, 11565
$2,800
3 Beds | 2 Baths Full | 1 Baths Half
Lot Size: 65X102 SqFt
Listing ID: 2648497
2 Horseshoe Ln

Commack, 11725
$2,450
4 Beds | 2 Baths Full | 1 Baths Half
Lot Size: .37 Ac SqFt
Listing ID: 2610949
7 Palm Rd

Bay Shore, 11706
$2,100
4 Beds | 1 Baths Full | 0 Baths Half
Lot Size: .30 SqFt
Listing ID: 2884443
380 Fulton St

Farmingdale, 11735
$1,500
1 Beds | 1 Baths Full | 0 Baths Half
Lot Size: SqFt
Listing ID: 2783037