---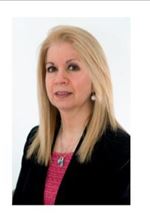 Licensed RE Salesperson
Email Me
---
About Me
About Cindy O'Brien,
I'm a Licensed Real Estate Salesperson with Realty Connect USA.
I have two sons who served in the USMC and now Veterans.
Long Beach has been my home for the past 52 years, which I can honestly
say, "I do love living here".
I have enjoyed helping clients in the Long Island Area for the past 26 years. Working in this business for these many years has allowed me to help, teach and lead customers and clients through the steps of leasing, selling, and buying residential real estate properties.
I specialize in residential waterfront and beachfront properties including,
Homes, Co-ops, Condo's and Townhouses in Sales or Rentals.
If you are looking for someone that is committed to a cultural foundation of
professionalism, competence mutual respect and trust, then look no further.
I'm available 24 hours a day, 7 days a week by text, email and phone.
Through my experience and accomplishments, I am confident that I will be
able to professionally guide you through any type of real estate transaction
that may come your way.
I do measure my success through the satisfaction of my clients and provide
trustworthy advice to help you achieve your real estate goals.
I look forward to working with you and "Let your conscience be your guide"
My Listings
My Under Contract Homes
My Sold Homes
16 W Lakeside Dr

Lawrence, 11559
$1,175,000
4 Beds | 4 Baths Full | 1 Baths Half
Lot Size: See Remarks SqFt
Listing ID: 2439503
106 Tennessee Ave

Long Beach, 11561
$675,000
3 Beds | 2 Baths Full | 0 Baths Half
Lot Size: 30X60 SqFt
Listing ID: 3064194
3616 Marinor St

Seaford, 11783
$665,000
4 Beds | 2 Baths Full | 1 Baths Half
Lot Size: 80 X100 SqFt
Listing ID: 2423118
142 E Market St

Long Beach, 11561
$659,000
7 Beds | 4 Baths Full | 1 Baths Half
Lot Size: 80X100 SqFt
Listing ID: P1313576
142 E Market St

Long Beach, 11561
$659,000
7 Beds | 4 Baths Full | 1 Baths Half
Lot Size: 80X100 SqFt
Listing ID: 3024993
885 E Park Ave

Long Beach, 11561
$650,000
6 Beds | 4 Baths Full | 0 Baths Half
Lot Size: 38X111 SqFt
Listing ID: 3105912
540 W Walnut St

Long Beach, 11561
$620,000
3 Beds | 2 Baths Full | 1 Baths Half
Lot Size: 40x100 SqFt
Listing ID: 3107003
454 E Broadway

Long Beach, 11561
$615,000
7 Beds | 5 Baths Full | 0 Baths Half
Lot Size: 40X100 SqFt
Listing ID: 2747121
269 W Walnut St

Long Beach, 11561
$599,000
6 Beds | Baths Full | Baths Half
Lot Size: 50 X 100 SqFt
Listing ID: *1060364
111 N Nassau Ave

Massapequa, 11758
$595,000
4 Beds | 3 Baths Full | 0 Baths Half
Lot Size: 100X110 SqFt
Listing ID: 3039748
265 E Hudson St

Long Beach, 11561
$585,000
6 Beds | 4 Baths Full | 0 Baths Half
Lot Size: 40X100 SqFt
Listing ID: 3008016
275 E Walnut St

Long Beach, 11561
$585,000
5 Beds | 3 Baths Full | 1 Baths Half
Lot Size: 50X100 SqFt
Listing ID: 2660992
167 Lincoln Ave

Island Park, 11558
$575,000
3 Beds | 2 Baths Full | 0 Baths Half
Lot Size: 45X85 SqFt
Listing ID: 3104713
540 W Walnut St

Long Beach, 11561
$569,000
3 Beds | 2 Baths Full | 1 Baths Half
Lot Size: 40X100 SqFt
Listing ID: 2953618
348 E Olive St

Long Beach, 11561
$560,000
6 Beds | 4 Baths Full | 0 Baths Half
Lot Size: 50 X 100 SqFt
Listing ID: 2378142
410 E Park Ave

Long Beach, 11561
$550,000
3 Beds | 2 Baths Full | 0 Baths Half
Lot Size: 55X100 SqFt
Listing ID: 3057957
530 W Hudson St

Long Beach, 11561
$545,000
2 Beds | 1 Baths Full | 0 Baths Half
Lot Size: 40X100 SqFt
Listing ID: 3099838
265 E Hudson St

Long Beach, 11561
$525,000
6 Beds | 4 Baths Full | 0 Baths Half
Lot Size: 40X100 SqFt
Listing ID: 2747090
230 Broadway Unit 207

Long Beach, 11561
$515,000
2 Beds | 2 Baths Full | 0 Baths Half
Lot Size: SqFt
Listing ID: 3024060
220 Neptune Blvd

Long Beach, 11561
$500,000
5 Beds | 2 Baths Full | 0 Baths Half
Lot Size: 50 X 100 SqFt
Listing ID: 2558462
261 E Walnut St

Long Beach, 11561
$495,000
3 Beds | Baths Full | Baths Half
Lot Size: 60 X 100 SqFt
Listing ID: 2207540
207 Jefferson Ave

Island Park, 11558
$460,000
3 Beds | 2 Baths Full | 0 Baths Half
Lot Size: 65X85 SqFt
Listing ID: 2745569
223 Broadway Unit Upper

Long Beach, 11561
$455,000
3 Beds | 2 Baths Full | 1 Baths Half
Lot Size: SqFt
Listing ID: 2896202
279 Broadway Unit Lower

Long Beach, 11561
$452,000
3 Beds | 2 Baths Full | 0 Baths Half
Lot Size: SqFt
Listing ID: 2604506
14 5th Ave

E. Rockaway, 11518
$450,000
6 Beds | 4 Baths Full | 0 Baths Half
Lot Size: 60X100 SqFt
Listing ID: 2661061
102 Parma Rd

Island Park, 11558
$442,000
5 Beds | 3 Baths Full | 0 Baths Half
Lot Size: 40 X 100 SqFt
Listing ID: 2862670
314 E Chester St

Long Beach, 11561
$441,000
3 Beds | Baths Full | Baths Half
Lot Size: 40 X 85 SqFt
Listing ID: 2170828
154 W Fulton St

Long Beach, 11561
$435,000
6 Beds | 4 Baths Full | 0 Baths Half
Lot Size: 40X100 SqFt
Listing ID: 2660977
321 Lindell Blvd

Long Beach, 11561
$416,000
2 Beds | 1 Baths Full | 0 Baths Half
Lot Size: 40X50 SqFt
Listing ID: 2832401
730 Broadway Unit 4J

Long Beach, 11561
$412,000
1 Beds | Baths Full | Baths Half
Lot Size: SqFt
Listing ID: 2168993
223 Broadway

Long Beach, 11561
$405,000
3 Beds | 2 Baths Full | 1 Baths Half
Lot Size: 17X29 SqFt
Listing ID: 2717200
170 Broadway Unit 6B

Long Beach, 11561
$400,000
1 Beds | 1 Baths Full | 1 Baths Half
Lot Size: SqFt
Listing ID: 2618068
434 W Chester St

Long Beach, 11561
$400,000
3 Beds | 1 Baths Full | 0 Baths Half
Lot Size: 33 X 100 SqFt
Listing ID: 2412074
360 Shore Unit 7C

Long Beach, 11561
$400,000
1 Beds | Baths Full | Baths Half
Lot Size: SqFt
Listing ID: 2274603
551 E State St

Long Beach, 11561
$400,000
3 Beds | 1 Baths Full | 1 Baths Half
Lot Size: 46 X 85 SqFt
Listing ID: 2571231
708 W Park Ave

Long Beach, 11561
$399,000
2 Beds | 1 Baths Full | 0 Baths Half
Lot Size: 40X50 SqFt
Listing ID: 2850671
479 Marie Ave

N. Baldwin, 11510
$395,000
4 Beds | 1 Baths Full | 1 Baths Half
Lot Size: 102X111 SqFt
Listing ID: 2892953
154 Lyon Pl

Lynbrook, 11563
$394,000
3 Beds | 2 Baths Full | 0 Baths Half
Lot Size: 50X140 SqFt
Listing ID: 2660990
66 Birch Ln

Valley Stream, 11581
$391,000
3 Beds | 1 Baths Full | 0 Baths Half
Lot Size: 53X100 SqFt
Listing ID: 3046943
410 Broadway Unit 7M

Long Beach, 11561
$390,000
2 Beds | 2 Baths Full | 0 Baths Half
Lot Size: SqFt
Listing ID: 2647708
105 New Hampshire St

Long Beach, 11561
$388,500
3 Beds | 1 Baths Full | 1 Baths Half
Lot Size: 30 X 60 SqFt
Listing ID: 2480823
33 Farrell St

Long Beach, 11561
$380,000
4 Beds | Baths Full | Baths Half
Lot Size: 40 X 56 SqFt
Listing ID: 2095937
33 Farrell St

Long Beach, 11561
$380,000
4 Beds | Baths Full | Baths Half
Lot Size: 40 X 56 SqFt
Listing ID: 2198074
840 Shore Road Unit 3C

Long Beach, 11561
$377,500
1 Beds | 1 Baths Full | 0 Baths Half
Lot Size: SqFt
Listing ID: 2820554
840 ShoreRd Unit 4C

Long Beach, 11561
$375,000
1 Beds | 1 Baths Full | 0 Baths Half
Lot Size: SqFt
Listing ID: 3008431
360 ShoreRd Unit 6F

Long Beach, 11561
$363,000
1 Beds | 1 Baths Full | 1 Baths Half
Lot Size: SqFt
Listing ID: 2594825
666 E Chester St

Long Beach, 11561
$357,500
4 Beds | 2 Baths Full | 0 Baths Half
Lot Size: 50X60 SqFt
Listing ID: 2821152
748 E Chester St

Long Beach, 11561
$354,500
3 Beds | 1 Baths Full | 1 Baths Half
Lot Size: 80X60 SqFt
Listing ID: 2632724
25 NeptuneBlvd Unit 1M

Long Beach, 11561
$347,500
1 Beds | 1 Baths Full | 0 Baths Half
Lot Size: SqFt
Listing ID: 2994421
666 ShoreRd Unit 3D

Long Beach, 11561
$345,000
1 Beds | 1 Baths Full | 0 Baths Half
Lot Size: SqFt
Listing ID: 2757222
700 ShoreRd Unit 6D

Long Beach, 11561
$335,000
1 Beds | 1 Baths Full | 0 Baths Half
Lot Size: SqFt
Listing ID: 3034900
840 Shore Unit 5K

Long Beach, 11561
$335,000
2 Beds | Baths Full | Baths Half
Lot Size: SqFt
Listing ID: 2275272
103 Perkins Ave

Oceanside, 11572
$325,000
6 Beds | 2 Baths Full | 0 Baths Half
Lot Size: 60X100 SqFt
Listing ID: 2645802
125 W Fulton St

Long Beach, 11561
$315,000
3 Beds | 1 Baths Full | 0 Baths Half
Lot Size: 30X100 SqFt
Listing ID: 2847636
840 ShoreRd Unit 6H

Long Beach, 11561
$308,000
1 Beds | 1 Baths Full | 0 Baths Half
Lot Size: SqFt
Listing ID: 2942735
840 ShoreRd Unit 5F

Long Beach, 11561
$300,000
1 Beds | 1 Baths Full | 0 Baths Half
Lot Size: SqFt
Listing ID: 2490605
430 ShoreRd Unit 7B

Long Beach, 11561
$290,000
1 Beds | 1 Baths Full | 0 Baths Half
Lot Size: SqFt
Listing ID: 2452839
420 ShoreRd Unit 3C

Long Beach, 11561
$285,000
1 Beds | 1 Baths Full | 0 Baths Half
Lot Size: SqFt
Listing ID: 2475820
711 ShoreRd Unit 2C

Long Beach, 11561
$280,000
1 Beds | 1 Baths Full | 0 Baths Half
Lot Size: SqFt
Listing ID: 2850982
855 Broadway Unit 4H

Long Beach, 11561
$275,000
2 Beds | 1 Baths Full | 0 Baths Half
Lot Size: SqFt
Listing ID: 2819103
6 Hastings Rd

Island Park, 11558
$258,000
2 Beds | 1 Baths Full | 0 Baths Half
Lot Size: 35 X 100 SqFt
Listing ID: 2328145
840 ShoreRd Unit 5B

Long Beach, 11561
$255,000
1 Beds | 1 Baths Full | 0 Baths Half
Lot Size: SqFt
Listing ID: 2832380
39 Vermont St

Long Beach, 11561
$254,000
3 Beds | 1 Baths Full | 0 Baths Half
Lot Size: 30X60 SqFt
Listing ID: 2750432
840 ShoreRd Unit 5A

Long Beach, 11561
$252,500
1 Beds | 1 Baths Full | 0 Baths Half
Lot Size: SqFt
Listing ID: 2549743
840 ShoreRd Unit 3F

Long Beach, 11561
$245,000
1 Beds | 1 Baths Full | 0 Baths Half
Lot Size: SqFt
Listing ID: 2469986
430 ShoreRd Unit 9A

Long Beach, 11561
$242,000
1 Beds | 1 Baths Full | 0 Baths Half
Lot Size: SqFt
Listing ID: 2466272
840 ShoreRd Unit 5B

Long Beach, 11561
$240,000
1 Beds | 1 Baths Full | 0 Baths Half
Lot Size: SqFt
Listing ID: 2396050
430 Shore Unit 2A

Long Beach, 11561
$230,000
1 Beds | 1 Baths Full | 0 Baths Half
Lot Size: SqFt
Listing ID: 2362962
840 ShoreRd Unit 1L

Long Beach, 11561
$229,000
1 Beds | 1 Baths Full | 0 Baths Half
Lot Size: SqFt
Listing ID: 2860464
855 Broadway Unit 3A

Long Beach, 11561
$225,500
1 Beds | 1 Baths Full | 0 Baths Half
Lot Size: SqFt
Listing ID: 2531015
840 ShoreRd Unit 3J

Long Beach, 11561
$220,000
1 Beds | 1 Baths Full | 0 Baths Half
Lot Size: SqFt
Listing ID: 2856953
430 ShoreRd Unit 6H

Long Beach, 11561
$217,000
1 Beds | 1 Baths Full | 0 Baths Half
Lot Size: SqFt
Listing ID: 2614072
11 Armour St

Long Beach, 11561
$210,000
3 Beds | 2 Baths Full | 0 Baths Half
Lot Size: 40X54 SqFt
Listing ID: 2677863
370 Broadway Unit 5J

Long Beach, 11561
$210,000
1 Beds | 1 Baths Full | 0 Baths Half
Lot Size: SqFt
Listing ID: 2820511
840 ShoreRd Unit 3L

Long Beach, 11561
$205,000
1 Beds | 1 Baths Full | 0 Baths Half
Lot Size: SqFt
Listing ID: 2441271
840 ShoreRd Unit 4L

Long Beach, 11561
$180,000
0 Beds | 1 Baths Full | 0 Baths Half
Lot Size: SqFt
Listing ID: 2941003
3 July Walk

Long Beach, 11561
$165,000
3 Beds | 0 Baths Full | 0 Baths Half
Lot Size: 41X50 SqFt
Listing ID: 2625702
317 E Fulton St

Long Beach, 11561
$160,000
3 Beds | 1 Baths Full | 0 Baths Half
Lot Size: 40 X 100 SqFt
Listing ID: 2557442
310 RiversideBlvd Unit 5 E

Long Beach, 11561
$155,000
0 Beds | 1 Baths Full | 0 Baths Half
Lot Size: SqFt
Listing ID: 2384362
250 ShoreRd Unit 5B

Long Beach, 11561
$140,000
0 Beds | 1 Baths Full | 0 Baths Half
Lot Size: SqFt
Listing ID: 2372823
560 Broadway Unit 2E

Long Beach, 11561
$127,500
0 Beds | 1 Baths Full | 0 Baths Half
Lot Size: SqFt
Listing ID: 2837404
855 Broadway Unit Lc

Long Beach, 11561
$108,000
0 Beds | 1 Baths Full | 0 Baths Half
Lot Size: SqFt
Listing ID: 2523831
221 New York

Long Beach, 11561
$6,000
3 Beds | 1 Baths Full | 0 Baths Half
Lot Size: 30X60 SqFt
Listing ID: 2672978
125 E Broadway

Long Beach, 11561
$5,500
3 Beds | 2 Baths Full | 0 Baths Half
Lot Size: 100 X 100 SqFt
Listing ID: 2597541
125 E Broadway

Long Beach, 11561
$4,500
3 Beds | 2 Baths Full | 0 Baths Half
Lot Size: 100X100 SqFt
Listing ID: 2648788
23 Magnolia St

Westbury, 11590
$3,500
5 Beds | 2 Baths Full | 1 Baths Half
Lot Size: 75X100 SqFt
Listing ID: 2815239
125 E Broadway

Long Beach, 11561
$3,500
2 Beds | 2 Baths Full | 0 Baths Half
Lot Size: SqFt
Listing ID: 2693486
51 Harmon St

Long Beach, 11561
$3,000
3 Beds | 2 Baths Full | 0 Baths Half
Lot Size: 80 X 57 SqFt
Listing ID: 2613368
456 Lincoln Blvd

Long Beach, 11561
$2,900
3 Beds | 2 Baths Full | 0 Baths Half
Lot Size: 40X100 SqFt
Listing ID: 3082800
456 Lincoln Blvd

Long Beach, 11561
$2,900
3 Beds | 2 Baths Full | 0 Baths Half
Lot Size: 40X100 SqFt
Listing ID: 2894646
348 E Olive St

Long Beach, 11561
$2,800
3 Beds | 2 Baths Full | 0 Baths Half
Lot Size: 50X100 SqFt
Listing ID: 3029934
750 W Broadway

Long Beach, 11561
$2,800
2 Beds | 2 Baths Full | 0 Baths Half
Lot Size: 0X0 SqFt
Listing ID: 2983981
415 W Park Ave

Long Beach, 11561
$2,600
3 Beds | 2 Baths Full | 0 Baths Half
Lot Size: 60x100 SqFt
Listing ID: 3125403
3 July Walk

Long Beach, 11561
$2,600
3 Beds | 1 Baths Full | 0 Baths Half
Lot Size: SqFt
Listing ID: 3034709
45 Kirkwood St

Long Beach, 11561
$2,600
4 Beds | 3 Baths Full | 0 Baths Half
Lot Size: SqFt
Listing ID: 2630132
16 Virginia Ave

Long Beach, 11561
$2,600
4 Beds | 2 Baths Full | 0 Baths Half
Lot Size: 32X80 SqFt
Listing ID: 2792456
265 E Hudson St

Long Beach, 11561
$2,500
3 Beds | 2 Baths Full | 0 Baths Half
Lot Size: 40X100 SqFt
Listing ID: 3072971
83 Ohio Ave

Long Beach, 11561
$2,500
3 Beds | 1 Baths Full | 0 Baths Half
Lot Size: 30X60 SqFt
Listing ID: 2916032
220 E Beech St

Long Beach, 11561
$2,500
3 Beds | 2 Baths Full | 0 Baths Half
Lot Size: 60 X 100 SqFt
Listing ID: 2585851
253 E Market St

Long Beach, 11561
$2,500
2 Beds | 1 Baths Full | 0 Baths Half
Lot Size: 52X100 SqFt
Listing ID: 2997069
321 Lindell Blvd

Long Beach, 11561
$2,450
2 Beds | 1 Baths Full | 0 Baths Half
Lot Size: 40X50 SqFt
Listing ID: 2662965
3 January Walk

Long Beach, 11561
$2,400
3 Beds | 1 Baths Full | 0 Baths Half
Lot Size: 40X50 SqFt
Listing ID: P1313020
22 Georgia Ave

Long Beach, 11561
$2,400
2 Beds | 1 Baths Full | 0 Baths Half
Lot Size: 30x60 SqFt
Listing ID: 3148597
27 Delaware Ave

Long Beach, 11561
$2,400
2 Beds | 2 Baths Full | 0 Baths Half
Lot Size: 30X60 SqFt
Listing ID: 2837779
230 W Broadway

Long Beach, 11561
$2,300
2 Beds | 2 Baths Full | 0 Baths Half
Lot Size: SqFt
Listing ID: 2601409
322 E Beech St

Long Beach, 11561
$2,300
2 Beds | 1 Baths Full | 0 Baths Half
Lot Size: 60 X 100 SqFt
Listing ID: 2846376
518 E Walnut St

Long Beach, 11561
$2,300
2 Beds | 1 Baths Full | 0 Baths Half
Lot Size: 40X100 SqFt
Listing ID: 3082798
3 July Walk

Long Beach, 11561
$2,275
3 Beds | 1 Baths Full | 0 Baths Half
Lot Size: SqFt
Listing ID: 2667181
67 Virginia Ave

Long Beach, 11561
$2,250
3 Beds | 1 Baths Full | 0 Baths Half
Lot Size: 30 X 60 SqFt
Listing ID: 2601106
269 W Walnut St

Long Beach, 11561
$2,250
3 Beds | 2 Baths Full | 0 Baths Half
Lot Size: 50X100 SqFt
Listing ID: 2654736
415 W Park Ave

Long Beach, 11561
$2,250
3 Beds | 2 Baths Full | 0 Baths Half
Lot Size: 60X100 SqFt
Listing ID: 2849221
475 E Park Ave

Long Beach, 11561
$2,200
3 Beds | 2 Baths Full | 0 Baths Half
Lot Size: 50X80 SqFt
Listing ID: 2604950
544 E Broadway

Long Beach, 11561
$2,200
2 Beds | 1 Baths Full | 0 Baths Half
Lot Size: SqFt
Listing ID: P1307361
340 E Olive St

Long Beach, 11561
$2,200
2 Beds | 1 Baths Full | 0 Baths Half
Lot Size: 50x100 SqFt
Listing ID: 3125410
355 E Park Ave

Long Beach, 11561
$2,200
3 Beds | 1 Baths Full | 1 Baths Half
Lot Size: 40X100 SqFt
Listing ID: 2894642
125 W Fulton St

Long Beach, 11561
$2,200
3 Beds | 1 Baths Full | 0 Baths Half
Lot Size: SqFt
Listing ID: 2653950
610 Park Pl

Long Beach, 11561
$2,150
3 Beds | 1 Baths Full | 0 Baths Half
Lot Size: 40X100 SqFt
Listing ID: 2605850
265 E Hudson St

Long Beach, 11561
$2,100
3 Beds | 2 Baths Full | 0 Baths Half
Lot Size: 40X100 SqFt
Listing ID: 2786326
167 W Hudson St

Long Beach, 11561
$2,100
2 Beds | 1 Baths Full | 0 Baths Half
Lot Size: 30X100 SqFt
Listing ID: 2891903
355 E Park Ave

Long Beach, 11561
$2,050
3 Beds | 1 Baths Full | 1 Baths Half
Lot Size: 40X100 SqFt
Listing ID: 2581435
106 Taft Ave

Long Beach, 11561
$2,050
3 Beds | 1 Baths Full | 0 Baths Half
Lot Size: 40 X 57 SqFt
Listing ID: 2596565
314 E Hudson St

Long Beach, 11561
$2,000
3 Beds | 2 Baths Full | 0 Baths Half
Lot Size: SqFt
Listing ID: 2621035
780 W Broadway

Long Beach, 11561
$2,000
1 Beds | 1 Baths Full | 1 Baths Half
Lot Size: 0X0 SqFt
Listing ID: 2790176
3 January Walk

Long Beach, 11561
$2,000
3 Beds | 1 Baths Full | 0 Baths Half
Lot Size: SqFt
Listing ID: 2618716
550 W Chester St

Long Beach, 11561
$2,000
3 Beds | 1 Baths Full | 0 Baths Half
Lot Size: 40 X 100 SqFt
Listing ID: 2626091
840 Shore Rd

Long Beach, 11561
$2,000
1 Beds | 1 Baths Full | 0 Baths Half
Lot Size: SqFt
Listing ID: 2706272
190 Oceanview

Long Beach, 11561
$2,000
3 Beds | 1 Baths Full | 0 Baths Half
Lot Size: SqFt
Listing ID: 2592757
544 E Broadway

Long Beach, 11561
$1,900
2 Beds | 1 Baths Full | 0 Baths Half
Lot Size: 40X100 SqFt
Listing ID: 2644430
311 E Beech St

Long Beach, 11561
$1,900
2 Beds | 1 Baths Full | 0 Baths Half
Lot Size: 40x100 SqFt
Listing ID: 3125407
340 E Olive St

Long Beach, 11561
$1,900
2 Beds | 1 Baths Full | 0 Baths Half
Lot Size: 50X100 SqFt
Listing ID: 2632443
311 E Beech St

Long Beach, 11561
$1,825
2 Beds | 1 Baths Full | 0 Baths Half
Lot Size: 40X100 SqFt
Listing ID: 3007111
270 W Pine St

Long Beach, 11561
$1,800
2 Beds | 1 Baths Full | 0 Baths Half
Lot Size: 55X100 SqFt
Listing ID: 2713878
348 E Olive St

Long Beach, 11561
$1,775
2 Beds | 1 Baths Full | 0 Baths Half
Lot Size: 40X100 SqFt
Listing ID: 2596819
348 E Olive St

Long Beach, 11561
$1,750
2 Beds | 1 Baths Full | 0 Baths Half
Lot Size: 50X100 SqFt
Listing ID: 2712470
451 E Walnut St

Long Beach, 11561
$1,750
2 Beds | 1 Baths Full | 0 Baths Half
Lot Size: 70X100 SqFt
Listing ID: 2752546
625 E Broadway

Long Beach, 11561
$1,750
1 Beds | 1 Baths Full | 0 Baths Half
Lot Size: SqFt
Listing ID: P1325594
112 Taft Ave

Long Beach, 11561
$1,700
2 Beds | 1 Baths Full | 0 Baths Half
Lot Size: 40X57 SqFt
Listing ID: 2635018
450 E Hudson St

Long Beach, 11561
$1,700
2 Beds | 1 Baths Full | 0 Baths Half
Lot Size: 40 X 100 SqFt
Listing ID: 2620383
441 E Pine St

Long Beach, 11561
$1,700
2 Beds | 1 Baths Full | 0 Baths Half
Lot Size: 40X100 SqFt
Listing ID: 2742260
1 E Broadway

Long Beach, 11561
$1,650
1 Beds | 1 Baths Full | 0 Baths Half
Lot Size: SqFt
Listing ID: 2810511
210 Shore Rd

Long Beach, 11561
$1,650
1 Beds | 1 Baths Full | 0 Baths Half
Lot Size: SqFt
Listing ID: 2615590
460 Laurelton Blvd

Long Beach, 11561
$1,650
2 Beds | 1 Baths Full | 0 Baths Half
Lot Size: 42 X 100 SqFt
Listing ID: 2589110
650 Shore

Long Beach, 11561
$1,600
0 Beds | 1 Baths Full | 0 Baths Half
Lot Size: SqFt
Listing ID: 3051752
311 E Beech St

Long Beach, 11561
$1,550
2 Beds | 1 Baths Full | 0 Baths Half
Lot Size: 40X100 SqFt
Listing ID: 2594062
342 E Hudson St

Long Beach, 11561
$1,450
1 Beds | 1 Baths Full | 0 Baths Half
Lot Size: 40X100 SqFt
Listing ID: 2975875
419 E Penn St

Long Beach, 11561
$1,450
1 Beds | 1 Baths Full | 0 Baths Half
Lot Size: 50X100 SqFt
Listing ID: 2654669
32 Malone Ave

E Atlantic Beach, 11561
$1,450
1 Beds | 1 Baths Full | 0 Baths Half
Lot Size: 75X60 SqFt
Listing ID: 2637895
608 E Penn St

Long Beach, 11561
$1,400
1 Beds | 1 Baths Full | 0 Baths Half
Lot Size: 48X100 SqFt
Listing ID: 2787321
342 E Hudson St

Long Beach, 11561
$1,400
1 Beds | 1 Baths Full | 0 Baths Half
Lot Size: 40X100 SqFt
Listing ID: 2795742
250 Shore Rd

Long Beach, 11561
$1,350
0 Beds | 1 Baths Full | 0 Baths Half
Lot Size: SqFt
Listing ID: 2642929
342 E Hudson St

Long Beach, 11561
$1,350
1 Beds | 1 Baths Full | 0 Baths Half
Lot Size: 40X100 SqFt
Listing ID: 2660662
310 Riverside Blvd

Long Beach, 11561
$1,350
0 Beds | 1 Baths Full | 0 Baths Half
Lot Size: 0X0 SqFt
Listing ID: 2942705
999 W Park Ave

Long Beach, 11561
$1,350
1 Beds | 1 Baths Full | 0 Baths Half
Lot Size: 20X146 SqFt
Listing ID: 2683928
840 Shore Rd

Long Beach, 11561
$1,350
0 Beds | 1 Baths Full | 0 Baths Half
Lot Size: SqFt
Listing ID: 2784330
650 Shore Rd

Long Beach, 11561
$1,350
1 Beds | 1 Baths Full | 0 Baths Half
Lot Size: SqFt
Listing ID: 2710878
342 E Hudson St

Long Beach, 11561
$1,350
1 Beds | 1 Baths Full | 0 Baths Half
Lot Size: SqFt
Listing ID: 2602996
433 E Broadway

Long Beach, 11561
$1,325
0 Beds | 1 Baths Full | 0 Baths Half
Lot Size: SqFt
Listing ID: 2911077
840 Shore Rd

Long Beach, 11561
$1,325
0 Beds | 1 Baths Full | 1 Baths Half
Lot Size: SqFt
Listing ID: 2695417
310 Riverside Blvd

Long Beach, 11561
$1,300
0 Beds | 1 Baths Full | 0 Baths Half
Lot Size: 0X0 SqFt
Listing ID: 2850266
342 E Hudson St

Long Beach, 11561
$1,300
1 Beds | 1 Baths Full | 0 Baths Half
Lot Size: 40X100 SqFt
Listing ID: 2730526
445 W Walnut

Long Beach, 11561
$1,200
1 Beds | 1 Baths Full | 0 Baths Half
Lot Size: SqFt
Listing ID: 2635296
609 Monroe Blvd

Long Beach, 11561
$1,100
0 Beds | 1 Baths Full | 0 Baths Half
Lot Size: SqFt
Listing ID: 2618565