---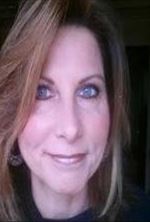 Licensed Associate Broker
Email Me
---
About Me
As An Experienced Real Estate Professional I am Well Known For Great Customer Service, My Commitment, Consistent Communication And Strong Attention To Detail Ensuring A Positive Experience For All Parties In A Transaction. In My Career I Have Helped Many Long Islanders Both Sell And Purchase Homes In Suffolk County. I Understand What It Takes To Successfully Close A Transaction Making Buying Or Selling A Home A Positive And Enjoyable Experience.
Testimonials
"Marina was very professional and hard working. She was very helpful with suggestions threw out the entire process. I would highly recommend her to anyone looking to buy or sell a home!"
"
Marina was not only extremely knowledgeable regarding the entire process, she understood how stressful it was for me. Marina was absolutely amazing and I would highly recommend her to anyone seeking a home purchase."
- Sally Anne Rexach
"My home buying experience with Marina as my agent was both successful and a pleasant experience. She made it a point to stay in constant communication with me and was extremely diligent in dealing with the selling agent. It was easy to recommend Marina to family members interested in house hunting as I know she is trustworthy and will provide them with the same positive support I received.
"
- Peggy D'Avanzo
My Listings
My Under Contract Homes
My Sold Homes
3 Whisper Hl

Nissequogue, 11780
$830,000
4 Beds | 4 Baths Full | 1 Baths Half
Lot Size: 2.1 SqFt
Listing ID: 3077165
319 Rider Ave

Patchogue, 11772
$580,000
4 Beds | 2 Baths Full | 1 Baths Half
Lot Size: 1.25 SqFt
Listing ID: 2843823
74 Middle Rd

Blue Point, 11715
$550,000
4 Beds | 3 Baths Full | 1 Baths Half
Lot Size: 150X SqFt
Listing ID: 2683192
1244 Broadway Ave

Holbrook, 11741
$525,000
6 Beds | 4 Baths Full | 0 Baths Half
Lot Size: 0.52 Acre SqFt
Listing ID: 2906327
238 Oakwood Rd

Oakdale, 11769
$509,000
4 Beds | 3 Baths Full | 1 Baths Half
Lot Size: 237 SqFt
Listing ID: 2462787
130 Amsterdam Ave

W. Babylon, 11704
$460,000
4 Beds | 2 Baths Full | 0 Baths Half
Lot Size: 70 X 95 SqFt
Listing ID: 3089695
150 Maple Ave

Patchogue, 11772
$448,000
3 Beds | 2 Baths Full | 0 Baths Half
Lot Size: .23 SqFt
Listing ID: 3119017
1374 Broadway Ave

Holbrook, 11741
$437,000
4 Beds | 3 Baths Full | 0 Baths Half
Lot Size: 100X207 SqFt
Listing ID: 2925828
55 King St

Pt.Jefferson Sta, 11776
$435,000
4 Beds | 2 Baths Full | 1 Baths Half
Lot Size: 90X100 SqFt
Listing ID: 3122500
37 Bayport Ave

Bayport, 11705
$435,000
3 Beds | 2 Baths Full | 1 Baths Half
Lot Size: 0.73 SqFt
Listing ID: 2569430
15 Corky Ct

Blue Point, 11715
$424,000
5 Beds | 3 Baths Full | 0 Baths Half
Lot Size: .48 SqFt
Listing ID: 2418068
12 Landings Ln

E. Patchogue, 11772
$420,000
5 Beds | 3 Baths Full | 0 Baths Half
Lot Size: 1.1 SqFt
Listing ID: 2591852
22 Paige Ln

Moriches, 11955
$407,000
4 Beds | Baths Full | Baths Half
Lot Size: .49 SqFt
Listing ID: 2154884
9 Whig Ct

Holbrook, 11741
$390,000
4 Beds | 2 Baths Full | 1 Baths Half
Lot Size: 0.23 SqFt
Listing ID: 2472099
337 Gillette Ave

Bayport, 11705
$385,000
5 Beds | 4 Baths Full | 0 Baths Half
Lot Size: 132 X 100 SqFt
Listing ID: 2375339
123 Newport St

Bayport, 11705
$380,000
4 Beds | 2 Baths Full | 1 Baths Half
Lot Size: 100 X 250 SqFt
Listing ID: 2509260
243 Conklin Ave

Patchogue, 11772
$380,000
3 Beds | 2 Baths Full | 0 Baths Half
Lot Size: 81X120 SqFt
Listing ID: 3040587
19 Ferrick Ave

Medford, 11763
$370,000
4 Beds | 2 Baths Full | 0 Baths Half
Lot Size: 0X0 SqFt
Listing ID: 2789837
109 North Country Rd

Mt. Sinai, 11766
$330,000
3 Beds | 2 Baths Full | 0 Baths Half
Lot Size: .40 SqFt
Listing ID: 2937540
47 Avis Dr

Holbrook, 11741
$330,000
4 Beds | 1 Baths Full | 1 Baths Half
Lot Size: 0.17 SqFt
Listing ID: 2672691
80 Parkside St

Holbrook, 11741
$330,000
4 Beds | 1 Baths Full | 1 Baths Half
Lot Size: .31 SqFt
Listing ID: 2306376
374 Blossom St

Holbrook, 11741
$329,000
3 Beds | 1 Baths Full | 0 Baths Half
Lot Size: 100 X 100 SqFt
Listing ID: 2082318
10 S Pinelake Dr

Patchogue, 11772
$325,000
3 Beds | 3 Baths Full | 0 Baths Half
Lot Size: 100 X 153 SqFt
Listing ID: 2482073
247 Railroad Ave

Sayville, 11782
$325,000
3 Beds | Baths Full | Baths Half
Lot Size: .23 SqFt
Listing ID: 2172936
47 West Lake Dr

Patchogue, 11772
$325,000
3 Beds | Baths Full | Baths Half
Lot Size: 100 X 100 SqFt
Listing ID: 2084296
62 Winchester Rd

Ronkonkoma, 11779
$319,000
3 Beds | 2 Baths Full | 0 Baths Half
Lot Size: 75 X 118 SqFt
Listing ID: 2566023
226 Railroad Ave

Sayville, 11782
$300,000
3 Beds | Baths Full | Baths Half
Lot Size: .51 SqFt
Listing ID: 2127865
207 Hewlett Ave

E. Patchogue, 11772
$299,000
3 Beds | 2 Baths Full | 0 Baths Half
Lot Size: .66 SqFt
Listing ID: 2863364
104 Monroe Ave

Patchogue, 11772
$291,000
4 Beds | 3 Baths Full | 2 Baths Half
Lot Size: 75 X 125 SqFt
Listing ID: 2467162
7 Risley Rd

Patchogue, 11772
$269,000
3 Beds | 2 Baths Full | 0 Baths Half
Lot Size: .19 SqFt
Listing ID: 2771280
233 SpringmeadowDr Unit G

Holbrook, 11741
$260,000
3 Beds | 1 Baths Full | 1 Baths Half
Lot Size: 0X0 SqFt
Listing ID: 2935429
46 Rollstone Ave

W. Sayville, 11796
$258,000
4 Beds | Baths Full | Baths Half
Lot Size: 50 X 150 SqFt
Listing ID: 2173025
381 Lillian Blvd

Holbrook, 11741
$257,000
3 Beds | 2 Baths Full | 0 Baths Half
Lot Size: .14 SqFt
Listing ID: 2612636
25 Crotty Ct

Lake Grove, 11755
$250,000
2 Beds | 1 Baths Full | 0 Baths Half
Lot Size: 0.14 SqFt
Listing ID: 3056156
51 N Circle Dr

E. Patchogue, 11772
$250,000
4 Beds | 2 Baths Full | 0 Baths Half
Lot Size: 75 X 120 SqFt
Listing ID: 2578344
21 Forest St

Ronkonkoma, 11779
$250,000
3 Beds | 1 Baths Full | 0 Baths Half
Lot Size: 60 X 100 SqFt
Listing ID: 2503586
8 Laurel St

Holbrook, 11741
$248,250
2 Beds | Baths Full | Baths Half
Lot Size: .22 SqFt
Listing ID: 2174153
145 Oak St

Patchogue, 11772
$246,000
3 Beds | Baths Full | Baths Half
Lot Size: .33 SqFt
Listing ID: 2112205
591 S Country Rd

E. Patchogue, 11772
$243,000
3 Beds | 2 Baths Full | 0 Baths Half
Lot Size: 0.43 SqFt
Listing ID: 2458076
36 Cedar Grove Ct

Patchogue, 11772
$235,000
3 Beds | 2 Baths Full | 0 Baths Half
Lot Size: 0.27 SqFt
Listing ID: 2417608
180 Roberts St

Holbrook, 11741
$234,000
3 Beds | 1 Baths Full | 0 Baths Half
Lot Size: 150X111 SqFt
Listing ID: 2680672
214 Peconic Ave

Medford, 11763
$223,740
3 Beds | 1 Baths Full | 1 Baths Half
Lot Size: 100 X 150 SqFt
Listing ID: 2609151
319 Rider Ave

Patchogue, 11772
$221,000
4 Beds | 2 Baths Full | 0 Baths Half
Lot Size: 148 X 416 SqFt
Listing ID: 2361413
7 Evans Ave

Patchogue, 11772
$215,000
5 Beds | 2 Baths Full | 0 Baths Half
Lot Size: 160 X 100 SqFt
Listing ID: 2583298
54 W Dahlia Dr

E. Patchogue, 11772
$214,500
4 Beds | 2 Baths Full | 1 Baths Half
Lot Size: 76X SqFt
Listing ID: 2648102
321 Grove Ave

Patchogue, 11772
$195,000
5 Beds | 2 Baths Full | 0 Baths Half
Lot Size: 85X225 SqFt
Listing ID: 2857937
4 Bianca Rd

Patchogue, 11772
$175,000
3 Beds | 2 Baths Full | 1 Baths Half
Lot Size: 115 SqFt
Listing ID: 2482382
1240 Grundy Ave

Holbrook, 11741
$160,000
3 Beds | 2 Baths Full | 0 Baths Half
Lot Size: 140X100 SqFt
Listing ID: 2714953
2 Willow Walk

Patchogue, 11772
$147,272
2 Beds | 1 Baths Full | 0 Baths Half
Lot Size: 47 X 130 SqFt
Listing ID: 3016065
764 N Ocean Ave

Patchogue, 11772
$145,000
2 Beds | 2 Baths Full | 0 Baths Half
Lot Size: 60X100 SqFt
Listing ID: 2754365
31 Avery Ave

Patchogue, 11772
$135,000
2 Beds | 1 Baths Full | 0 Baths Half
Lot Size: .28 SqFt
Listing ID: 2594552
16 Cottage Rd

Baiting Hollow, 11933
$100,000
4 Beds | 1 Baths Full | 0 Baths Half
Lot Size: 0 SqFt
Listing ID: 3048483
105 FinchLn Unit 2B

Islip, 11751
$75,000
0 Beds | 1 Baths Full | 0 Baths Half
Lot Size: SqFt
Listing ID: 2782920
1308 Lakeland Ave

Bohemia, 11716
$2,700
3 Beds | 1 Baths Full | 0 Baths Half
Lot Size: 113X0 SqFt
Listing ID: 3032160