---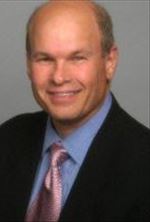 Licensed RE Salesperson
Email Me
---
About Me
Providing Good Old-Fashioned, Customer-Oriented Service
Dennis sought real estate as a profession so he could combine his extensive marketing experience with his long-time interest in real estate and his love for meeting and working with new people. There are many qualities and skills that go into being an excellent real estate professional – integrity, in-depth community knowledge, marketing savvy, effective negotiation skills and a high-quality professional network, all of which are the standards of how he works and runs his business. Dennis's goal is to provide good old-fashioned, customer-oriented service.
"Real Estate is my passion. I love helping buyers find the perfect home that matches their individual needs and desires. There are so many factors to consider when choosing a home including commute time to work, schools, neighborhood amenities, shopping, family and friends as well as future resale potential. My goal is to educate buyers on every aspect of the transaction, so they feel confident they are making a choice they'll be happy with for years to come.
When it comes to working with Sellers , Dennis's previous career in Marketing and Sales, plays a critical role in helping him develop customized Marketing Plans for each seller, ensuring that their homes get maximum exposure, sell as quickly as possible and at the highest price. On top of all this, he takes special care to make sure that the selling process is as simple and stress-free as possible for every client.
Above all, you will see that he lives by his "client-first" philosophy. His promise to you is that you will always feel like his most important client and receive the dedicated attention you deserve.
So when you decide that you'd like to buy or sell a home, contact Dennis. He's looking forward to your call!
I represent buyers & sellers. Relocation, Investment Properties, Condos, Co-op's, Residential Homes, Water Front Property, Water Front Homes, Townhouses.
DennisWeinberg:Contact Information: Mobile: 917.770.9900
E-Mail ; Dennisweinberg@msn.com...Visit Our Website WWW.Reneeweinberg.com
My Listings
My Under Contract Homes
My Sold Homes
403 Boardwalk Unit 406

Long Beach, 11561
$1,800,000
3 Beds | 2 Baths Full | 1 Baths Half
Lot Size: 0X0 SqFt
Listing ID: 2797674
403 Boardwalk Unit 803

Long Beach, 11561
$1,500,000
2 Beds | 2 Baths Full | 1 Baths Half
Lot Size: 0X0 SqFt
Listing ID: 2735899
450-452 E Park Ave

Long Beach, 11561
$1,440,000
Beds | Baths Full | Baths Half
Lot Size: 60X100 SqFt
Listing ID: 2795550
26 Broadway Unit 704

Long Beach, 11561
$975,000
3 Beds | 2 Baths Full | 0 Baths Half
Lot Size: SqFt
Listing ID: 2685805
26 Broadway Unit 405

Long Beach, 11561
$950,000
3 Beds | Baths Full | Baths Half
Lot Size: SqFt
Listing ID: 2184583
13 Farrell St

Long Beach, 11561
$915,000
4 Beds | 3 Baths Full | 0 Baths Half
Lot Size: 80X56 SqFt
Listing ID: 3058447
442 OceanfrontSt Unit Upper

Long Beach, 11561
$890,000
3 Beds | 2 Baths Full | 1 Baths Half
Lot Size: 0X0 SqFt
Listing ID: 2801824
26 Broadway Unit 705

Long Beach, 11561
$883,500
3 Beds | 2 Baths Full | 0 Baths Half
Lot Size: SqFt
Listing ID: 2605087
260 Broadway Unit 6C

Long Beach, 11561
$875,000
2 Beds | 2 Baths Full | 0 Baths Half
Lot Size: 0X0 SqFt
Listing ID: 2909462
10 Heron St

Long Beach, 11561
$820,000
3 Beds | Baths Full | Baths Half
Lot Size: 80 X 57 SqFt
Listing ID: 2268866
4 Dalton St

Long Beach, 11561
$785,000
4 Beds | 2 Baths Full | 1 Baths Half
Lot Size: 80X57 SqFt
Listing ID: 2916116
2 RichmondRd Unit 5C

Lido Beach, 11561
$780,000
2 Beds | 2 Baths Full | 0 Baths Half
Lot Size: 0X0 SqFt
Listing ID: 2890575
168 Lindell Blvd

Long Beach, 11561
$780,000
4 Beds | 2 Baths Full | 0 Baths Half
Lot Size: 50X100 SqFt
Listing ID: 2920668
1575 Bay Blvd

Atlantic Beach, 11509
$755,000
3 Beds | 3 Baths Full | 1 Baths Half
Lot Size: 58 X 82 SqFt
Listing ID: 2511651
220 Broadway Unit 204

Long Beach, 11561
$750,000
2 Beds | 2 Baths Full | 0 Baths Half
Lot Size: 0X0 SqFt
Listing ID: 2714184
249 Regent Dr

Lido Beach, 11561
$725,000
4 Beds | 2 Baths Full | 1 Baths Half
Lot Size: 55 X 100 SqFt
Listing ID: 2399950
256 Bayside Ave

Oceanside, 11572
$720,000
4 Beds | 2 Baths Full | 1 Baths Half
Lot Size: 60X100 SqFt
Listing ID: 2965682
58 Tioga Ave

Atlantic Beach, 11509
$715,000
4 Beds | 3 Baths Full | 0 Baths Half
Lot Size: 40 X 85 SqFt
Listing ID: 2377599
544 W Penn St

Long Beach, 11561
$715,000
3 Beds | Baths Full | Baths Half
Lot Size: 50 X 100 SqFt
Listing ID: 2253062
19 E Beech St

Long Beach, 11561
$710,000
5 Beds | 4 Baths Full | 1 Baths Half
Lot Size: 100X100 SqFt
Listing ID: 2630354
85 Woodbine Ave

Merrick, 11566
$700,000
4 Beds | 1 Baths Full | 1 Baths Half
Lot Size: 80 X 100 SqFt
Listing ID: 2374432
34 Reyam Rd

Lynbrook, 11563
$699,999
3 Beds | 2 Baths Full | 1 Baths Half
Lot Size: 58/100 SqFt
Listing ID: 3127812
604 Lincoln Blvd

Long Beach, 11561
$680,000
4 Beds | Baths Full | Baths Half
Lot Size: 60X100 SqFt
Listing ID: 2137145
19 New York Ave

Long Beach, 11561
$675,000
4 Beds | 2 Baths Full | 1 Baths Half
Lot Size: 41 X 75 SqFt
Listing ID: 2603041
666 ShoreRd Unit 5B

Long Beach, 11561
$667,500
3 Beds | 2 Baths Full | 0 Baths Half
Lot Size: 0X0 SqFt
Listing ID: 2883740
670 E Walnut St

Long Beach, 11561
$660,000
3 Beds | 3 Baths Full | 0 Baths Half
Lot Size: 70X100 SqFt
Listing ID: 2689665
360 Shore Unit 7D

Long Beach, 11561
$650,000
2 Beds | 2 Baths Full | 0 Baths Half
Lot Size: SqFt
Listing ID: 2331638
1339 Park St

Atlantic Beach, 11509
$615,000
5 Beds | 3 Baths Full | 0 Baths Half
Lot Size: 61X99 SqFt
Listing ID: 2723253
57 Cayuga Ave

Atlantic Beach, 11509
$615,000
3 Beds | 3 Baths Full | 3 Baths Half
Lot Size: 50X85 SqFt
Listing ID: 2571032
260 Broadway Unit 2G

Long Beach, 11561
$615,000
2 Beds | 2 Baths Full | 0 Baths Half
Lot Size: 0X0 SqFt
Listing ID: 2687695
223 W Pine St

Long Beach, 11561
$605,000
5 Beds | 3 Baths Full | 0 Baths Half
Lot Size: 40X100 SqFt
Listing ID: 2854829
56 Heron St

Long Beach, 11561
$605,000
4 Beds | 2 Baths Full | 0 Baths Half
Lot Size: 80 X 57 SqFt
Listing ID: 2345700
650 ShoreRd Unit 2G

Long Beach, 11561
$600,000
2 Beds | 2 Baths Full | 0 Baths Half
Lot Size: SqFt
Listing ID: 3086017
220 Broadway Unit 400

Long Beach, 11561
$590,000
3 Beds | 2 Baths Full | 0 Baths Half
Lot Size: SqFt
Listing ID: 2930115
265 Broadway Unit Upper

Long Beach, 11561
$590,000
3 Beds | 2 Baths Full | 0 Baths Half
Lot Size: SqFt
Listing ID: 2423067
21 W Olive St

Long Beach, 11561
$575,000
7 Beds | 3 Baths Full | 0 Baths Half
Lot Size: 60 X 100 SqFt
Listing ID: 2613633
170 Broadway Unit 7A

Long Beach, 11561
$570,000
2 Beds | 2 Baths Full | 0 Baths Half
Lot Size: SqFt
Listing ID: 2339847
38 Valley Greens Dr

N. Woodmere, 11581
$555,000
4 Beds | 2 Baths Full | 1 Baths Half
Lot Size: 60X100 SqFt
Listing ID: 2748074
560 W Penn St

Long Beach, 11561
$550,000
5 Beds | 3 Baths Full | 0 Baths Half
Lot Size: 50 X 100 SqFt
Listing ID: 2471852
711 E Park Ave

Long Beach, 11561
$549,000
6 Beds | 2 Baths Full | 2 Baths Half
Lot Size: 40X100 SqFt
Listing ID: 2843827
267 Broadway

Long Beach, 11561
$520,000
3 Beds | Baths Full | Baths Half
Lot Size: SqFt
Listing ID: 2125783
50 Pennsylvania Ave

Long Beach, 11561
$520,000
3 Beds | 3 Baths Full | 0 Baths Half
Lot Size: 30 X 60 SqFt
Listing ID: 2301920
220 Broadway Unit 200

Long Beach, 11561
$520,000
2 Beds | 2 Baths Full | 0 Baths Half
Lot Size: 0X0 SqFt
Listing ID: 2884576
18 Farrell St

Long Beach, 11561
$515,000
5 Beds | 3 Baths Full | 0 Baths Half
Lot Size: 80 X 57 SqFt
Listing ID: 2402224
623 E Park Ave

Long Beach, 11561
$500,000
5 Beds | 3 Baths Full | 0 Baths Half
Lot Size: 40X100 SqFt
Listing ID: 2775940
100 Boyd St

Long Beach, 11561
$500,000
3 Beds | 2 Baths Full | 1 Baths Half
Lot Size: 53 X 60 SqFt
Listing ID: 2553510
260 E Walnut St

Long Beach, 11561
$490,500
6 Beds | 4 Baths Full | 0 Baths Half
Lot Size: 60 X 100 SqFt
Listing ID: 2569278
84 Armour St

Long Beach, 11561
$487,500
3 Beds | 2 Baths Full | 0 Baths Half
Lot Size: 80 X 54 SqFt
Listing ID: 2353200
522 ShoreRd Unit 2Rr

Long Beach, 11561
$487,000
1 Beds | 1 Baths Full | 0 Baths Half
Lot Size: SqFt
Listing ID: 2968758
27 Mansfield Pl

Lynbrook, 11563
$485,000
3 Beds | 2 Baths Full | 0 Baths Half
Lot Size: 62X123 SqFt
Listing ID: 2853195
424 Pacific St

Massapequa Park, 11762
$480,000
5 Beds | 2 Baths Full | 0 Baths Half
Lot Size: 65 X 100 SqFt
Listing ID: 2444676
165 Elaine Dr

Oceanside, 11572
$477,500
4 Beds | 2 Baths Full | 0 Baths Half
Lot Size: 70 X 100 SqFt
Listing ID: 2291840
2 RichmondRd Unit 5D

Lido Beach, 11561
$475,000
2 Beds | 2 Baths Full | 0 Baths Half
Lot Size: SqFt
Listing ID: 2842812
68 Curley St

Long Beach, 11561
$472,000
4 Beds | 3 Baths Full | 0 Baths Half
Lot Size: 80 X 70 SqFt
Listing ID: 2551750
1041 Delaware Ave

Island Park, 11558
$465,000
4 Beds | 2 Baths Full | 0 Baths Half
Lot Size: 30X100 SqFt
Listing ID: 3064020
410 Broadway Unit 2D

Long Beach, 11561
$465,000
2 Beds | 2 Baths Full | 0 Baths Half
Lot Size: SqFt
Listing ID: 3058274
142 Belmont Ave

Long Beach, 11561
$459,000
3 Beds | 2 Baths Full | 0 Baths Half
Lot Size: 40X57 SqFt
Listing ID: 2905805
655 W Park Ave

Long Beach, 11561
$450,000
4 Beds | 2 Baths Full | 0 Baths Half
Lot Size: 40 X 100 SqFt
Listing ID: 2464173
120 Charles Ave

Massapequa Park, 11762
$450,000
4 Beds | Baths Full | Baths Half
Lot Size: 60 X 100 SqFt
Listing ID: 2162905
269 W Market St

Long Beach, 11561
$445,000
3 Beds | 1 Baths Full | 1 Baths Half
Lot Size: 40X100 SqFt
Listing ID: 3018452
700 ShoreRd Unit 4C

Long Beach, 11561
$445,000
1 Beds | 1 Baths Full | 0 Baths Half
Lot Size: SqFt
Listing ID: 3132365
25 Broadway Unit 607

Long Beach, 11561
$435,000
2 Beds | Baths Full | Baths Half
Lot Size: SqFt
Listing ID: 2300312
711 Shore Rd Unit 2E

Long Beach, 11561
$435,000
2 Beds | 2 Baths Full | 0 Baths Half
Lot Size: SqFt
Listing ID: 3009179
700 ShoreRd Unit 6G

Long Beach, 11561
$430,000
1 Beds | 1 Baths Full | 0 Baths Half
Lot Size: SqFt
Listing ID: 3089477
2 RichmondRd Unit 4Ee

Lido Beach, 11561
$429,000
1 Beds | 1 Baths Full | 1 Baths Half
Lot Size: 0X0 SqFt
Listing ID: 2924208
2523 Horace Ct

S. Bellmore, 11710
$427,000
3 Beds | 2 Baths Full | 0 Baths Half
Lot Size: 62X100 SqFt
Listing ID: 2266584
10 Heron St

Long Beach, 11561
$420,000
3 Beds | 3 Baths Full | 0 Baths Half
Lot Size: 80 X 57 SqFt
Listing ID: 2545728
100 Broadway Unit 4N

Long Beach, 11561
$420,000
1 Beds | 1 Baths Full | 0 Baths Half
Lot Size: SqFt
Listing ID: 2305173
700 ShoreRd

Long Beach, 11561
$420,000
2 Beds | 2 Baths Full | 0 Baths Half
Lot Size: SqFt
Listing ID: 2491268
700 ShoreRd Unit 2J

Long Beach, 11561
$417,500
1 Beds | 1 Baths Full | 0 Baths Half
Lot Size: SqFt
Listing ID: 3086652
235 ParkAve Unit 101

Long Beach, 11561
$416,000
2 Beds | 2 Baths Full | 0 Baths Half
Lot Size: SqFt
Listing ID: 2860676
63 Kerrigan St

Long Beach, 11561
$412,500
3 Beds | 1 Baths Full | 0 Baths Half
Lot Size: 50X60 SqFt
Listing ID: 2685792
3254 Bertha Dr

Baldwin Harbor, 11510
$412,000
4 Beds | 2 Baths Full | 1 Baths Half
Lot Size: 60X100 SqFt
Listing ID: 2845589
44 Forester St

Long Beach, 11561
$410,000
4 Beds | 2 Baths Full | 1 Baths Half
Lot Size: 40 X 60 SqFt
Listing ID: 2401425
25 NeptuneBlvd Unit 9R

Long Beach, 11561
$410,000
1 Beds | 1 Baths Full | 0 Baths Half
Lot Size: SqFt
Listing ID: 2837956
39 Harris Dr

Oceanside, 11572
$408,000
4 Beds | 2 Baths Full | 0 Baths Half
Lot Size: 60X100 SqFt
Listing ID: 2854316
700 ShoreRd Unit 7Bb

Long Beach, 11561
$405,000
1 Beds | 1 Baths Full | 0 Baths Half
Lot Size: SqFt
Listing ID: 2849686
631 E Walnut St

Long Beach, 11561
$401,500
3 Beds | 1 Baths Full | 1 Baths Half
Lot Size: 40 X 100 SqFt
Listing ID: 2509607
450 ShoreRd Unit 1D

Long Beach, 11561
$400,000
2 Beds | 2 Baths Full | 0 Baths Half
Lot Size: SqFt
Listing ID: 2870498
40 Kerrigan St

Long Beach, 11561
$400,000
3 Beds | 2 Baths Full | 0 Baths Half
Lot Size: 80 X 54 SqFt
Listing ID: 2606603
700 ShoreRd Unit 7W

Long Beach, 11561
$400,000
1 Beds | 1 Baths Full | 0 Baths Half
Lot Size: SqFt
Listing ID: 2359111
614 Lincoln Blvd

Long Beach, 11561
$400,000
3 Beds | 1 Baths Full | 1 Baths Half
Lot Size: 40X100 SqFt
Listing ID: 2754990
60 Garfield Pl

Massapequa, 11758
$400,000
2 Beds | 2 Baths Full | 0 Baths Half
Lot Size: 80 X 100 SqFt
Listing ID: 2379263
68 Clark St

Long Beach, 11561
$400,000
3 Beds | 3 Baths Full | 0 Baths Half
Lot Size: 60 X 57 SqFt
Listing ID: 2511221
217 E Market St

Long Beach, 11561
$395,000
3 Beds | 2 Baths Full | 0 Baths Half
Lot Size: 35/100 SqFt
Listing ID: 3069455
700 ShoreRd Unit 5Y

Long Beach, 11561
$395,000
1 Beds | 1 Baths Full | 0 Baths Half
Lot Size: SqFt
Listing ID: 2958280
711 ShoreRd Unit 2G

Long Beach, 11561
$390,000
1 Beds | 1 Baths Full | 1 Baths Half
Lot Size: SqFt
Listing ID: 3108631
510 W Park Ave

Long Beach, 11561
$389,000
4 Beds | 2 Baths Full | 0 Baths Half
Lot Size: 40 X 100 SqFt
Listing ID: 2438036
230 Broadway Unit 107

Long Beach, 11561
$387,000
2 Beds | 2 Baths Full | 0 Baths Half
Lot Size: SqFt
Listing ID: 2563707
700 ShoreRd Unit 3Dd

Long Beach, 11561
$387,000
1 Beds | 1 Baths Full | 0 Baths Half
Lot Size: SqFt
Listing ID: 2830490
420 ShoreRd Unit 5K

Long Beach, 11561
$385,000
1 Beds | 1 Baths Full | 0 Baths Half
Lot Size: SqFt
Listing ID: 3037351
730 Broadway Unit 2J

Long Beach, 11561
$382,000
2 Beds | 2 Baths Full | 0 Baths Half
Lot Size: SqFt
Listing ID: 2352116
2 Newport Rd

Island Park, 11558
$380,000
4 Beds | 2 Baths Full | 0 Baths Half
Lot Size: 60X 183 SqFt
Listing ID: 2806322
750 Shore Unit 6 H

Long Beach, 11561
$380,000
1 Beds | 1 Baths Full | 1 Baths Half
Lot Size: SqFt
Listing ID: 2358239
257 E Pine St

Long Beach, 11561
$380,000
5 Beds | 4 Baths Full | 0 Baths Half
Lot Size: 33 X 100 SqFt
Listing ID: 2603038
104 Belmont Ave

Long Beach, 11561
$379,000
4 Beds | 2 Baths Full | 0 Baths Half
Lot Size: 40 X 57 SqFt
Listing ID: 2605824
700 ShoreRd Unit 5Z

Long Beach, 11561
$375,000
1 Beds | 1 Baths Full | 0 Baths Half
Lot Size: SqFt
Listing ID: 2863877
750 ShoreRd Unit 3N

Long Beach, 11561
$375,000
1 Beds | 1 Baths Full | 1 Baths Half
Lot Size: SqFt
Listing ID: 2763493
700 ShoreRd Unit 6L

Long Beach, 11561
$370,000
1 Beds | 1 Baths Full | 0 Baths Half
Lot Size: SqFt
Listing ID: 2736210
827 E Park Ave

Long Beach, 11561
$370,000
4 Beds | 3 Baths Full | 0 Baths Half
Lot Size: 60/100 SqFt
Listing ID: 2721663
700 Shore Unit 7J

Long Beach, 11561
$370,000
1 Beds | 1 Baths Full | 0 Baths Half
Lot Size: SqFt
Listing ID: 2248128
25 NeptuneBlvd Unit 4L

Long Beach, 11561
$367,500
2 Beds | 2 Baths Full | 0 Baths Half
Lot Size: SqFt
Listing ID: 2673116
650 ShoreRd Unit 4M

Long Beach, 11561
$365,000
1 Beds | 1 Baths Full | 0 Baths Half
Lot Size: 0X0 SqFt
Listing ID: 3080720
650 ShoreRd Unit 2S

Long Beach, 11561
$362,000
2 Beds | 1 Baths Full | 0 Baths Half
Lot Size: 0X0 SqFt
Listing ID: 2850402
539 W Fulton St

Long Beach, 11561
$360,000
3 Beds | 3 Baths Full | 0 Baths Half
Lot Size: 30 X 91 SqFt
Listing ID: 2435706
700 Shore Unit 3F

Long Beach, 11561
$360,000
1 Beds | Baths Full | Baths Half
Lot Size: SqFt
Listing ID: 2132804
26 Milburn Rd

Valley Stream, 11580
$360,000
4 Beds | 2 Baths Full | 0 Baths Half
Lot Size: 50 X 114 SqFt
Listing ID: 2360415
700 Shore Rd

Long Beach, 11561
$360,000
1 Beds | 1 Baths Full | 0 Baths Half
Lot Size: SqFt
Listing ID: 2118931
522 ShoreRd Unit 4G

Long Beach, 11561
$360,000
1 Beds | 1 Baths Full | 0 Baths Half
Lot Size: SqFt
Listing ID: 2802355
700 ShoreRd Unit 2Cc

Long Beach, 11561
$360,000
1 Beds | 1 Baths Full | 0 Baths Half
Lot Size: SqFt
Listing ID: 2795666
700 ShoreRd Unit 3L

Long Beach, 11561
$355,000
1 Beds | 1 Baths Full | 0 Baths Half
Lot Size: SqFt
Listing ID: 2738078
700 ShoreRd Unit 5L

Long Beach, 11561
$355,000
1 Beds | 1 Baths Full | 0 Baths Half
Lot Size: SqFt
Listing ID: 2970154
102 Nebraska St

Long Beach, 11561
$355,000
2 Beds | Baths Full | Baths Half
Lot Size: 30 X 60 SqFt
Listing ID: 2300318
750 LidoBlvd Unit 67B

Lido Beach, 11561
$355,000
1 Beds | 2 Baths Full | 0 Baths Half
Lot Size: 0X0 SqFt
Listing ID: 2875711
522 ShoreRd Unit 3J

Long Beach, 11561
$350,000
1 Beds | 1 Baths Full | 0 Baths Half
Lot Size: SqFt
Listing ID: 2340117
25 Broadway Unit 412

Long Beach, 11561
$350,000
2 Beds | 1 Baths Full | 0 Baths Half
Lot Size: SqFt
Listing ID: 2304788
522 ShoreRd Unit 6J

Long Beach, 11561
$350,000
1 Beds | 1 Baths Full | 0 Baths Half
Lot Size: SqFt
Listing ID: 2418685
650 Shore Unit 2S

Long Beach, 11561
$350,000
2 Beds | Baths Full | Baths Half
Lot Size: SqFt
Listing ID: 2160447
220 E Hudson St

Long Beach, 11561
$350,000
4 Beds | 2 Baths Full | 0 Baths Half
Lot Size: 38X100 SqFt
Listing ID: 2753482
700 ShoreRd Unit 3T

Long Beach, 11561
$339,000
1 Beds | 1 Baths Full | 0 Baths Half
Lot Size: SqFt
Listing ID: 2905002
700 Shore Unit 4G

Long Beach, 11561
$337,500
1 Beds | Baths Full | Baths Half
Lot Size: SqFt
Listing ID: 2281039
700 Shore Unit 2B

Long Beach, 11561
$335,000
1 Beds | Baths Full | Baths Half
Lot Size: SqFt
Listing ID: 2188468
700 ShoreRd Unit 5 C

Long Beach, 11561
$330,000
1 Beds | 1 Baths Full | 0 Baths Half
Lot Size: SqFt
Listing ID: 2627573
25 NeptuneBlvd Unit 6T

Long Beach, 11561
$330,000
2 Beds | 2 Baths Full | 0 Baths Half
Lot Size: SqFt
Listing ID: 2559583
700 ShoreRd Unit 3Cc

Long Beach, 11561
$327,000
1 Beds | 1 Baths Full | 0 Baths Half
Lot Size: SqFt
Listing ID: 2478626
700 ShoreRd Unit 2G

Long Beach, 11561
$325,000
1 Beds | 1 Baths Full | 0 Baths Half
Lot Size: SqFt
Listing ID: 2487693
29 Kentucky St

Long Beach, 11561
$325,000
3 Beds | 1 Baths Full | 0 Baths Half
Lot Size: 30 X 60 SqFt
Listing ID: 2360343
58 Lorraine Rd

Island Park, 11558
$325,000
3 Beds | Baths Full | Baths Half
Lot Size: 60 X 100 SqFt
Listing ID: 2241149
700 ShoreRd Unit 4Dd

Long Beach, 11561
$325,000
1 Beds | 1 Baths Full | 0 Baths Half
Lot Size: SqFt
Listing ID: 2885725
433 E Harrison St

Long Beach, 11561
$325,000
3 Beds | Baths Full | Baths Half
Lot Size: 40 X 100 SqFt
Listing ID: 2271665
700 Shore Road Unit 2K

Long Beach, 11561
$320,000
2 Beds | 1 Baths Full | 0 Baths Half
Lot Size: SqFt
Listing ID: 2752262
522 ShoreRd Unit 6Ee

Long Beach, 11561
$320,000
1 Beds | 1 Baths Full | 0 Baths Half
Lot Size: SqFt
Listing ID: 3094074
700 ShoreRd Unit 2F

Long Beach, 11561
$320,000
2 Beds | 1 Baths Full | 0 Baths Half
Lot Size: SqFt
Listing ID: 2710875
522 ShoreRd Unit 5Bb

Long Beach, 11561
$320,000
1 Beds | 1 Baths Full | 0 Baths Half
Lot Size: SqFt
Listing ID: 2493643
33 Sea Breeze Ave

Westhampton, 11977
$320,000
2 Beds | 2 Baths Full | 0 Baths Half
Lot Size: .41 SqFt
Listing ID: 3027058
700 ShoreRd Unit 3-N

Long Beach, 11561
$319,000
1 Beds | 1 Baths Full | 0 Baths Half
Lot Size: SqFt
Listing ID: 3005717
700 ShoreRd Unit 4Y

Long Beach, 11561
$317,500
1 Beds | 1 Baths Full | 0 Baths Half
Lot Size: SqFt
Listing ID: 2902463
650 ShoreRd Unit 4M

Long Beach, 11561
$315,000
1 Beds | 1 Baths Full | 0 Baths Half
Lot Size: 0X0 SqFt
Listing ID: 2734513
700 ShoreRd Unit 4W

Long Beach, 11561
$315,000
1 Beds | 1 Baths Full | 0 Baths Half
Lot Size: SqFt
Listing ID: 2735947
129 Thompson Ave

Oceanside, 11572
$310,000
3 Beds | 2 Baths Full | 0 Baths Half
Lot Size: 70/100 SqFt
Listing ID: 2394455
440 Broadway Unit 3C

Long Beach, 11561
$310,000
2 Beds | 2 Baths Full | 0 Baths Half
Lot Size: SqFt
Listing ID: 2469298
700 ShoreRd Unit 6D

Long Beach, 11561
$310,000
1 Beds | 1 Baths Full | 0 Baths Half
Lot Size: SqFt
Listing ID: 2949997
55 MonroeBlvd Unit 5K

Long Beach, 11561
$310,000
1 Beds | 1 Baths Full | 0 Baths Half
Lot Size: SqFt
Listing ID: 2972437
700 ShoreRd Unit 5K

Long Beach, 11561
$310,000
1 Beds | 1 Baths Full | 0 Baths Half
Lot Size: SqFt
Listing ID: 2940171
711 ShoreRd Unit 5C

Long Beach, 11561
$308,000
1 Beds | 1 Baths Full | 0 Baths Half
Lot Size: SqFt
Listing ID: 2818799
25 NeptuneBlvd Unit 2M

Long Beach, 11561
$307,500
1 Beds | 1 Baths Full | 0 Baths Half
Lot Size: SqFt
Listing ID: 2716507
700 ShoreRd Unit 3Dd

Long Beach, 11561
$305,000
1 Beds | 1 Baths Full | 0 Baths Half
Lot Size: SqFt
Listing ID: 2464063
55 Monroe Unit 5D

Long Beach, 11561
$295,000
2 Beds | Baths Full | Baths Half
Lot Size: SqFt
Listing ID: 2266518
700 ShoreRd Unit 6Dd

Long Beach, 11561
$295,000
1 Beds | 1 Baths Full | 0 Baths Half
Lot Size: SqFt
Listing ID: 2324198
700 ShoreRd Unit 5-0

Long Beach, 11561
$290,000
1 Beds | 1 Baths Full | 0 Baths Half
Lot Size: SqFt
Listing ID: 2928065
700 ShoreRd Unit 5A

Long Beach, 11561
$288,000
1 Beds | 1 Baths Full | 0 Baths Half
Lot Size: SqFt
Listing ID: 2399946
740 Broadway Unit 1R

Long Beach, 11561
$285,000
1 Beds | 1 Baths Full | 1 Baths Half
Lot Size: SqFt
Listing ID: 2863273
650 ShoreRd Unit 3S

Long Beach, 11561
$285,000
1 Beds | 1 Baths Full | 0 Baths Half
Lot Size: SqFt
Listing ID: 2705242
125 Parma Rd

Island Park, 11558
$284,000
3 Beds | Baths Full | Baths Half
Lot Size: 40 X 100 SqFt
Listing ID: 2238855
410 Broadway Unit 2M

Long Beach, 11561
$282,500
2 Beds | 2 Baths Full | 0 Baths Half
Lot Size: SqFt
Listing ID: 2610627
840 ShoreRd Unit 6C

Long Beach, 11561
$280,000
1 Beds | 1 Baths Full | 0 Baths Half
Lot Size: SqFt
Listing ID: 2729304
711 ShoreRd Unit 3K

Long Beach, 11561
$280,000
1 Beds | 1 Baths Full | 1 Baths Half
Lot Size: SqFt
Listing ID: 2494246
73 Charles Ave

Massapequa Park, 11762
$280,000
3 Beds | 3 Baths Full | 0 Baths Half
Lot Size: 100 X 105 SqFt
Listing ID: 2321167
750 ShoreRd Unit 2H

Long Beach, 11561
$275,000
1 Beds | 1 Baths Full | 1 Baths Half
Lot Size: SqFt
Listing ID: 2713026
430 ShoreRd Unit 5E

Long Beach, 11561
$272,700
1 Beds | 1 Baths Full | 0 Baths Half
Lot Size: SqFt
Listing ID: 2729907
522 Shore Unit 2Ff

Long Beach, 11561
$270,000
1 Beds | Baths Full | Baths Half
Lot Size: SqFt
Listing ID: 2245128
55 MonroeBlvd Unit 2P

Long Beach, 11561
$267,500
1 Beds | 1 Baths Full | 0 Baths Half
Lot Size: SqFt
Listing ID: 2921794
450 ShoreRd Unit 2K

Long Beach, 11561
$265,000
2 Beds | 1 Baths Full | 1 Baths Half
Lot Size: SqFt
Listing ID: 2368717
55 MonroeBlvd Unit 6H

Long Beach, 11561
$264,900
0 Beds | 1 Baths Full | 0 Baths Half
Lot Size: SqFt
Listing ID: 2933453
430 ShoreRd Unit 3G

Long Beach, 11561
$260,000
1 Beds | 1 Baths Full | 0 Baths Half
Lot Size: SqFt
Listing ID: 2379406
700 ShoreRd Unit 2X

Long Beach, 11561
$260,000
0 Beds | 1 Baths Full | 0 Baths Half
Lot Size: SqFt
Listing ID: 3058402
4 Dalton St

Long Beach, 11561
$260,000
4 Beds | 1 Baths Full | 1 Baths Half
Lot Size: 80 X 57 SqFt
Listing ID: 2614258
711 ShoreRd Unit 4C

Long Beach, 11561
$257,500
1 Beds | 1 Baths Full | 0 Baths Half
Lot Size: SqFt
Listing ID: 2496797
700 ShoreRd Unit 4S

Long Beach, 11561
$257,000
1 Beds | 1 Baths Full | 0 Baths Half
Lot Size: SqFt
Listing ID: 2786429
711 Shore Unit 5H

Long Beach, 11561
$255,000
0 Beds | Baths Full | Baths Half
Lot Size: SqFt
Listing ID: 2256057
1 E Broadway

Long Beach, 11561
$253,000
1 Beds | 1 Baths Full | 0 Baths Half
Lot Size: SqFt
Listing ID: 2131058
700 ShoreRd Unit 4R

Long Beach, 11561
$250,000
1 Beds | 1 Baths Full | 0 Baths Half
Lot Size: SqFt
Listing ID: 2995223
1 Broadway Unit 2D

Long Beach, 11561
$247,000
1 Beds | Baths Full | Baths Half
Lot Size: SqFt
Listing ID: 2187096
100 DalyBlvd Unit 712

Oceanside, 11572
$246,000
1 Beds | 1 Baths Full | 1 Baths Half
Lot Size: SqFt
Listing ID: 2845453
840 ShoreRd Unit 3F

Long Beach, 11561
$245,000
1 Beds | 1 Baths Full | 0 Baths Half
Lot Size: SqFt
Listing ID: 2469986
420 ShoreRd Unit 2N

Long Beach, 11561
$245,000
1 Beds | 1 Baths Full | 0 Baths Half
Lot Size: SqFt
Listing ID: 2652723
55 MonroeBlvd Unit 2R

Long Beach, 11561
$240,000
1 Beds | 1 Baths Full | 0 Baths Half
Lot Size: SqFt
Listing ID: 2904123
1 Broadway Unit 2-0

Long Beach, 11561
$240,000
1 Beds | 1 Baths Full | 0 Baths Half
Lot Size: SqFt
Listing ID: 2651697
711 ShoreRd Unit 3J

Long Beach, 11561
$240,000
1 Beds | 1 Baths Full | 1 Baths Half
Lot Size: SqFt
Listing ID: 2363986
55 Monroe Unit 4R

Long Beach, 11561
$240,000
1 Beds | 1 Baths Full | 0 Baths Half
Lot Size: SqFt
Listing ID: 2185429
711 ShoreRd Unit 6B

Long Beach, 11561
$239,000
1 Beds | 1 Baths Full | 1 Baths Half
Lot Size: SqFt
Listing ID: 2461907
120 Circle Drive E

N. Baldwin, 11510
$238,200
4 Beds | 2 Baths Full | 0 Baths Half
Lot Size: 83 X 108 SqFt
Listing ID: 2358682
700 ShoreRd Unit 4-0

Long Beach, 11561
$237,500
1 Beds | 1 Baths Full | 0 Baths Half
Lot Size: SqFt
Listing ID: 2376318
700 ShoreRd Unit 6D

Long Beach, 11561
$235,000
1 Beds | 1 Baths Full | 0 Baths Half
Lot Size: SqFt
Listing ID: 2304785
740 Broadway Unit 5M

Long Beach, 11561
$235,000
0 Beds | 1 Baths Full | 0 Baths Half
Lot Size: SqFt
Listing ID: 2820632
450 ShoreRd Unit 8F

Long Beach, 11561
$230,000
1 Beds | 1 Baths Full | 0 Baths Half
Lot Size: SqFt
Listing ID: 2695144
430 ShoreRd Unit 7L

Long Beach, 11561
$230,000
1 Beds | 1 Baths Full | 0 Baths Half
Lot Size: SqFt
Listing ID: 2835469
450 ShoreRd Unit 7F

Long Beach, 11561
$227,000
1 Beds | 1 Baths Full | 0 Baths Half
Lot Size: SqFt
Listing ID: 2698422
650 ShoreRd Unit 2R

Long Beach, 11561
$226,500
0 Beds | 1 Baths Full | 0 Baths Half
Lot Size: SqFt
Listing ID: 2882460
711 ShoreRd Unit 1J

Long Beach, 11561
$225,000
2 Beds | 1 Baths Full | 1 Baths Half
Lot Size: SqFt
Listing ID: 2708271
700 ShoreRd Unit 5X

Long Beach, 11561
$220,000
1 Beds | 1 Baths Full | 0 Baths Half
Lot Size: SqFt
Listing ID: 2834570
700 ShoreRd Unit 5V

Long Beach, 11561
$220,000
0 Beds | 1 Baths Full | 0 Baths Half
Lot Size: SqFt
Listing ID: 3069521
711 ShoreRd Unit 3N

Long Beach, 11561
$218,000
1 Beds | 1 Baths Full | 0 Baths Half
Lot Size: SqFt
Listing ID: 2444833
700 ShoreRd Unit 6Ee

Long Beach, 11561
$218,000
0 Beds | 1 Baths Full | 0 Baths Half
Lot Size: SqFt
Listing ID: 2320237
522 ShoreRd Unit 1Cc

Long Beach, 11561
$217,500
1 Beds | 1 Baths Full | 0 Baths Half
Lot Size: SqFt
Listing ID: 2563900
700 ShoreRd Unit 2X

Long Beach, 11561
$217,500
0 Beds | 1 Baths Full | 0 Baths Half
Lot Size: SqFt
Listing ID: 2189813
711 ShoreRd Unit 4H

Long Beach, 11561
$216,000
0 Beds | 1 Baths Full | 0 Baths Half
Lot Size: SqFt
Listing ID: 2449854
711 ShoreRd Unit 1K

Long Beach, 11561
$215,000
1 Beds | 1 Baths Full | 1 Baths Half
Lot Size: SqFt
Listing ID: 2476841
55 MonroeBlvd Unit 4H

Long Beach, 11561
$215,000
0 Beds | 1 Baths Full | 0 Baths Half
Lot Size: SqFt
Listing ID: 2327414
700 ShoreRd Unit 3V

Long Beach, 11561
$210,000
0 Beds | 1 Baths Full | 0 Baths Half
Lot Size: SqFt
Listing ID: 3088829
700 ShoreRd Unit 6U

Long Beach, 11561
$210,000
0 Beds | 1 Baths Full | 0 Baths Half
Lot Size: SqFt
Listing ID: 2422291
700 ShoreRd Unit 5 X

Long Beach, 11561
$205,000
1 Beds | 1 Baths Full | 0 Baths Half
Lot Size: SqFt
Listing ID: 2437852
700 Shore Rd

Long Beach, 11561
$200,000
1 Beds | 1 Baths Full | 0 Baths Half
Lot Size: SqFt
Listing ID: 2163003
1 Broadway Unit 4E

Long Beach, 11561
$200,000
1 Beds | Baths Full | Baths Half
Lot Size: SqFt
Listing ID: 2284342
700 ShoreRd Unit 3U

Long Beach, 11561
$200,000
0 Beds | 1 Baths Full | 0 Baths Half
Lot Size: SqFt
Listing ID: 2909945
700 Shore Unit 2U

Long Beach, 11561
$200,000
0 Beds | Baths Full | Baths Half
Lot Size: SqFt
Listing ID: 2275934
265 W Hudson St

Long Beach, 11561
$200,000
3 Beds | 2 Baths Full | 0 Baths Half
Lot Size: 40X100 SqFt
Listing ID: 2660204
55 MonroeBlvd Unit 2J

Long Beach, 11561
$200,000
0 Beds | 1 Baths Full | 0 Baths Half
Lot Size: SqFt
Listing ID: 2842192
450 ShoreRd Unit 1H

Long Beach, 11561
$200,000
1 Beds | 1 Baths Full | 0 Baths Half
Lot Size: SqFt
Listing ID: 2390588
650 ShoreRd Unit 1P

Long Beach, 11561
$195,000
0 Beds | 1 Baths Full | 0 Baths Half
Lot Size: 0X0 SqFt
Listing ID: 2637420
55 Monroe Unit 2A

Long Beach, 11561
$195,000
0 Beds | Baths Full | Baths Half
Lot Size: SqFt
Listing ID: 2198008
522 ShoreRd Unit 1A

Long Beach, 11561
$193,000
0 Beds | 1 Baths Full | 0 Baths Half
Lot Size: SqFt
Listing ID: 2519751
700 ShoreRd Unit 5R

Long Beach, 11561
$192,500
1 Beds | 1 Baths Full | 0 Baths Half
Lot Size: SqFt
Listing ID: 2704575
59 Miriam St

Valley Stream, 11581
$190,000
1 Beds | Baths Full | Baths Half
Lot Size: 50 X 150 SqFt
Listing ID: 2243675
600 ShoreRd Unit 5S

Long Beach, 11561
$185,000
0 Beds | 1 Baths Full | 0 Baths Half
Lot Size: SqFt
Listing ID: 2717061
215 Broadway Unit L3

Long Beach, 11561
$185,000
0 Beds | 1 Baths Full | 0 Baths Half
Lot Size: SqFt
Listing ID: 2740471
370 Broadway Unit 5L

Long Beach, 11561
$177,000
0 Beds | 1 Baths Full | 0 Baths Half
Lot Size: SqFt
Listing ID: 2457429
700 ShoreRd Unit 2V

Long Beach, 11561
$175,000
0 Beds | 1 Baths Full | 0 Baths Half
Lot Size: SqFt
Listing ID: 2304783
700 ShoreRd Unit 4R

Long Beach, 11561
$175,000
1 Beds | 1 Baths Full | 0 Baths Half
Lot Size: SqFt
Listing ID: 2641506
210 Broadway Unit 5C

Long Beach, 11561
$170,000
0 Beds | 1 Baths Full | 0 Baths Half
Lot Size: SqFt
Listing ID: 2534565
600 ShoreRd Unit 5-S

Long Beach, 11561
$165,000
0 Beds | 1 Baths Full | 0 Baths Half
Lot Size: SqFt
Listing ID: 2455020
700 ShoreRd Unit 5V

Long Beach, 11561
$155,000
0 Beds | 1 Baths Full | 0 Baths Half
Lot Size: SqFt
Listing ID: 2480410
700 ShoreRd Unit 2E

Long Beach, 11561
$150,000
0 Beds | 1 Baths Full | 0 Baths Half
Lot Size: SqFt
Listing ID: 2567963
700 ShoreRd Unit 3V

Long Beach, 11561
$150,000
0 Beds | 1 Baths Full | 0 Baths Half
Lot Size: SqFt
Listing ID: 2638105
700 ShoreRd Unit 2V

Long Beach, 11561
$148,000
0 Beds | 1 Baths Full | 0 Baths Half
Lot Size: SqFt
Listing ID: 2742484
400 Fulton Unit 10C

Farmingdale, 11735
$135,000
1 Beds | Baths Full | Baths Half
Lot Size: SqFt
Listing ID: 2249830
10 W Broadway

Long Beach, 11561
$3,650
1 Beds | 2 Baths Full | 0 Baths Half
Lot Size: 0 X 0 SqFt
Listing ID: 2692211
827 E Park Ave

Long Beach, 11561
$3,200
3 Beds | 2 Baths Full | 0 Baths Half
Lot Size: 60X100 SqFt
Listing ID: 2837459
815 Shore Rd

Long Beach, 11561
$3,000
2 Beds | 1 Baths Full | 0 Baths Half
Lot Size: 0X0 SqFt
Listing ID: 2753472
815 Shore

Long Beach, 11561
$2,800
2 Beds | 1 Baths Full | 0 Baths Half
Lot Size: SqFt
Listing ID: 2798625
239 E Walnut St

Long Beach, 11561
$2,700
3 Beds | 2 Baths Full | 0 Baths Half
Lot Size: 40x100 SqFt
Listing ID: 3129438
70 Acapulco St

Atlantic Beach, 11509
$2,500
3 Beds | 1 Baths Full | 1 Baths Half
Lot Size: 43X80 SqFt
Listing ID: 2881026
711 E Park Ave

Long Beach, 11561
$2,450
3 Beds | 1 Baths Full | 1 Baths Half
Lot Size: SqFt
Listing ID: 2885955
217 E Market St

Long Beach, 11561
$2,400
2 Beds | 1 Baths Full | 0 Baths Half
Lot Size: SqFt
Listing ID: 3108641
2 Newport Rd

Island Park, 11558
$2,300
2 Beds | 1 Baths Full | 0 Baths Half
Lot Size: SqFt
Listing ID: 2821003
102 W Hudson St

Long Beach, 11561
$2,150
2 Beds | 1 Baths Full | 0 Baths Half
Lot Size: 120X100 SqFt
Listing ID: 3097136
827 E Park Ave

Long Beach, 11561
$2,050
1 Beds | 1 Baths Full | 0 Baths Half
Lot Size: SqFt
Listing ID: 2837452
360 Shore Rd

Long Beach, 11561
$2,000
1 Beds | 1 Baths Full | 1 Baths Half
Lot Size: SqFt
Listing ID: 2695836
102 W Hudson St

Long Beach, 11561
$1,900
2 Beds | 1 Baths Full | 0 Baths Half
Lot Size: 120X100 SqFt
Listing ID: 3039877
102 W Hudson St

Long Beach, 11561
$1,900
2 Beds | 1 Baths Full | 0 Baths Half
Lot Size: 120X100 SqFt
Listing ID: 3065656
102 W Hudson St

Long Beach, 11561
$1,895
2 Beds | 1 Baths Full | 0 Baths Half
Lot Size: 120X100 SqFt
Listing ID: 3065651
843 E Park Ave

Long Beach, 11561
$1,600
1 Beds | 1 Baths Full | 0 Baths Half
Lot Size: SqFt
Listing ID: 3058389
735 W Penn St

Long Beach, 11561
$1,500
1 Beds | 1 Baths Full | 0 Baths Half
Lot Size: 40X100 SqFt
Listing ID: 2826938
650 Shore Rd

Long Beach, 11561
$1,350
1 Beds | 1 Baths Full | 0 Baths Half
Lot Size: SqFt
Listing ID: 2710878