---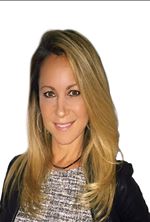 Licensed RE Salesperson/Certified Buyer Representative
Email Me
---
About Me
Vesna is part of Realty Connect USA. Her passion for the industry is evident as Sellers and Buyers take an instant like to her and in short order she has gained a large clientele. Prior to her real estate career, Vesna was the proud owner and the fashion designer of her franchise, ViVi Designs Boutique, located in Woodbury, NY.
Vesna was a resident of Dix Hills for 23 years. She raised 3 beautiful children who completed their education in the Half Hollow Hills school district. As well as she knows Dix Hills, Vesna now lives in Huntington and is very familiar with the town and all it has to offer. In fact, she is very knowledgeable of most areas on Long Island. She regularly ventures out to different areas of the island to familiarize herself and expand her knowledge of the area's market conditions, schools and social events.
Vesna is very familiar with today's technology which provides her clients with valuable and the most up to date information of the real estate market. Vesna's strong analytical skills and ability to work well with people contributes to her success as an agent. She is intuitive and understands the needs of her clients. Her hard work, dedication to superior customer service, and personal integrity make her a unique real estate agent. She will put her enthusiasm and positive energy to work for you.
A heartfelt quote from Vesna:
I love when my client walks into a home and they have that look on their face and they say "this is it, this is the one! This is the home we can imagine ourselves in and the home where we want to raise our family in". It's a heartwarming feeling for sure. Working through this whole process with my clients from beginning to end and listening to all their needs and wants results in finding the home of their dreams. When I work with a client, I build a relationship and love being part of their life beyond their house.
"I truly love my job which has now become my passion! It would be my pleasure and privilege to accompany you throughout your real estate journey. Together we can hit a "home" run!"
My Listings
My Under Contract Homes
My Sold Homes
30 Edgar Ct

Huntington, 11743
$790,000
4 Beds | 2 Baths Full | 1 Baths Half
Lot Size: .25 SqFt
Listing ID: 2940570
7 Endicott Dr

Huntington, 11743
$628,000
4 Beds | 3 Baths Full | 0 Baths Half
Lot Size: 0.61 SqFt
Listing ID: 2986258
12 Mountain Laurel Ln

Kings Park, 11754
$625,000
4 Beds | 2 Baths Full | 1 Baths Half
Lot Size: .42 SqFt
Listing ID: 2951640
1802 TownhomeWay

Huntington Sta, 11746
$590,000
3 Beds | 2 Baths Full | 1 Baths Half
Lot Size: SqFt
Listing ID: 3062011
191 Fairfield Ave

Mineola, 11501
$585,000
3 Beds | 1 Baths Full | 1 Baths Half
Lot Size: 40X100 SqFt
Listing ID: 2975269
159 Broadway

Greenlawn, 11740
$560,000
3 Beds | 2 Baths Full | 1 Baths Half
Lot Size: 100X150 SqFt
Listing ID: 3063882
8 Paulding St

Huntington, 11743
$549,000
3 Beds | 3 Baths Full | 0 Baths Half
Lot Size: .24 SqFt
Listing ID: 2922449
15 Joan Ct

Holtsville, 11742
$510,000
5 Beds | 3 Baths Full | 0 Baths Half
Lot Size: 152X186 SqFt
Listing ID: 2997606
7 Sunnywoods Dr

S. Huntington, 11746
$445,000
3 Beds | 2 Baths Full | 0 Baths Half
Lot Size: 1 Acre SqFt
Listing ID: 2919577
68 Folsom Ave

Huntington Sta, 11746
$359,000
2 Beds | 1 Baths Full | 0 Baths Half
Lot Size: .26 SqFt
Listing ID: 2944137
159 Broadway

Greenlawn, 11740
$270,000
2 Beds | 2 Baths Full | 0 Baths Half
Lot Size: .40 SqFt
Listing ID: 2955205
48 Avenue K

Kings Park, 11754
$2,200
4 Beds | 2 Baths Full | 0 Baths Half
Lot Size: 51X136 SqFt
Listing ID: 3073208
7 Alton Ave

Greenlawn, 11740
$2,100
1 Beds | 1 Baths Full | 0 Baths Half
Lot Size: 0X0 SqFt
Listing ID: 3103545
7 Alton Ave

Greenlawn, 11740
$2,000
1 Beds | 1 Baths Full | 0 Baths Half
Lot Size: 0X0 SqFt
Listing ID: 3069922