---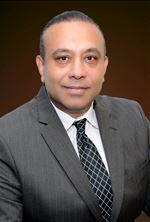 Licensed RE Salesperson
Email Me
---
About Me

I have resided in Jericho for 5 years after living in Flushing, Queens. I am now a permanent resident of Hicksville for the past 20 years. I am also a proud parent of twin boys, who are honor students at Hicksville High School and will be pursuing their college career in 2019.
Prior to real estate I worked from middle management to a corporate manager for a health & nutrition company for 15 years. I have played NY commonwealth league cricket and was a part of a great flushing cricket club for 10 years.
Began my full time career as a real estate agent in 2005, working at Century 21 Prevete from 2005 to 2018 where I have earned numerous distinctions, trophies, and certificates including top 21 club member throughout my 13 years with them. In July 2018 I joined Realty Connect where I would be determined to work hard to help buyers and sellers to fulfill their goals. During my 13 years in this field I have always tried my best to help first time buyers or the owners to buy and sell their homes. Nothing makes me happier than to help and guide them with my knowledge and experience. Throughout the years I was able to receive titles such as honored by Newsday as one of the most successful producers on Long Island. I have sold many homes all across Long Island from the suburbs of Manorville to the busy streets of Whitestone. I always make sure to provide all my clients with the best service and assistance possible. My customers are very important to me so I always try my absolute best to provide them with their ideal home.
My Listings
My Under Contract Homes
My Sold Homes
67 Colony Ln

Syosset, 11791
$845,000
5 Beds | 3 Baths Full | 0 Baths Half
Lot Size: 105x100 SqFt
Listing ID: 3125175
6 Sterling Cir

Dix Hills, 11746
$770,000
5 Beds | 3 Baths Full | 1 Baths Half
Lot Size: 1.08 SqFt
Listing ID: 2955672
39 Peter Ln

Plainview, 11803
$725,000
5 Beds | Baths Full | Baths Half
Lot Size: 71 X 100 SqFt
Listing ID: 2269453
86-28 131st St

Richmond Hill, 11418
$673,000
5 Beds | 3 Baths Full | 0 Baths Half
Lot Size: 25X100 SqFt
Listing ID: 3045905
2337 Marlboro St

East Meadow, 11554
$667,500
4 Beds | 2 Baths Full | 1 Baths Half
Lot Size: 60 X 145 SqFt
Listing ID: 2489301
742 Kensington Ct

Westbury, 11590
$665,000
3 Beds | 3 Baths Full | 1 Baths Half
Lot Size: 78X162 SqFt
Listing ID: 2768364
8 Sara Pl

Hicksville, 11801
$600,000
5 Beds | 3 Baths Full | 0 Baths Half
Lot Size: Irregular SqFt
Listing ID: 2452379
866 Pepperidge Rd

Westbury, 11590
$590,000
3 Beds | 3 Baths Full | 0 Baths Half
Lot Size: 77 X 100 SqFt
Listing ID: 3048131
18 Admiral Ln

Hicksville, 11801
$575,000
3 Beds | 2 Baths Full | 0 Baths Half
Lot Size: 47X130 SqFt
Listing ID: P1337969
1 Belmont Pl

Hicksville, 11801
$570,000
4 Beds | 2 Baths Full | 1 Baths Half
Lot Size: 50 X 100 SqFt
Listing ID: 2438194
189 Peters Ave

East Meadow, 11554
$550,000
6 Beds | 3 Baths Full | 0 Baths Half
Lot Size: 62X97 SqFt
Listing ID: 2964740
23 Preston Ln

Hicksville, 11801
$550,000
3 Beds | 3 Baths Full | 0 Baths Half
Lot Size: 60X100 SqFt
Listing ID: 2853003
7 Brook Path

Plainview, 11803
$537,000
3 Beds | 2 Baths Full | 0 Baths Half
Lot Size: 84X67 SqFt
Listing ID: 2862880
35-64 89thSt Unit 3C

Jackson Heights, 11372
$530,000
3 Beds | 1 Baths Full | 0 Baths Half
Lot Size: SqFt
Listing ID: 2825156
18 Peachtree Ln

Hicksville, 11801
$530,000
3 Beds | 2 Baths Full | 1 Baths Half
Lot Size: 65X120 SqFt
Listing ID: 2756266
8 Radnor Ct

Hicksville, 11801
$527,500
5 Beds | Baths Full | Baths Half
Lot Size: 60 X 109 SqFt
Listing ID: 2273050
164 Park Ave

Hicksville, 11801
$527,000
5 Beds | 4 Baths Full | 0 Baths Half
Lot Size: 50 X 100 SqFt
Listing ID: 2133043
10 East Ave

Hicksville, 11801
$505,000
4 Beds | Baths Full | Baths Half
Lot Size: 43 X 229 SqFt
Listing ID: 2183335
53 Woodbury Rd

Hicksville, 11801
$499,000
Beds | Baths Full | Baths Half
Lot Size: 50X95 SqFt
Listing ID: 2815320
1 Lyon Ct

Hicksville, 11801
$496,000
5 Beds | Baths Full | Baths Half
Lot Size: 100 X 100 SqFt
Listing ID: 2178855
17 Coachman Ln

Levittown, 11756
$495,000
5 Beds | 2 Baths Full | 0 Baths Half
Lot Size: 60X100 SqFt
Listing ID: 3106149
630 The Plain Rd

Westbury, 11590
$490,000
4 Beds | 2 Baths Full | 1 Baths Half
Lot Size: 95X105 SqFt
Listing ID: 2761448
16 Hattie Ct

Hicksville, 11801
$489,000
4 Beds | 2 Baths Full | 1 Baths Half
Lot Size: 57X100 SqFt
Listing ID: 2666713
15 Seymour Ln

Hicksville, 11801
$485,000
4 Beds | 2 Baths Full | 0 Baths Half
Lot Size: 87X137 SqFt
Listing ID: 2737392
17 Trapper Ln

Levittown, 11756
$482,500
4 Beds | 2 Baths Full | 0 Baths Half
Lot Size: 60X100 SqFt
Listing ID: 3052741
12 Hudson St

Hicksville, 11801
$479,000
3 Beds | 2 Baths Full | 1 Baths Half
Lot Size: 70 X 120 SqFt
Listing ID: 2375094
194 Spindle Rd

Hicksville, 11801
$464,000
4 Beds | 2 Baths Full | 0 Baths Half
Lot Size: 60 X 100 SqFt
Listing ID: 3096927
24 Washington Ave

Hicksville, 11801
$450,000
3 Beds | 2 Baths Full | 0 Baths Half
Lot Size: 50X100 SqFt
Listing ID: 2960340
29 Colonial Dr

Farmingdale, 11735
$448,000
4 Beds | 2 Baths Full | 0 Baths Half
Lot Size: 60X100 SqFt
Listing ID: 2921559
56 Miller Rd

Farmingdale, 11735
$446,000
4 Beds | 3 Baths Full | 0 Baths Half
Lot Size: 70 X 127 SqFt
Listing ID: 2560697
191 Young St

W. Babylon, 11704
$440,000
5 Beds | 3 Baths Full | 0 Baths Half
Lot Size: 100 X 100 SqFt
Listing ID: 2518157
4 N Fordham Rd

Hicksville, 11801
$435,000
4 Beds | 3 Baths Full | 0 Baths Half
Lot Size: 70 X 100 SqFt
Listing ID: 2600883
38 Deer Ln

Hicksville, 11801
$435,000
4 Beds | 2 Baths Full | 0 Baths Half
Lot Size: 74 X 107 SqFt
Listing ID: 2577319
57 Page Dr

Hicksville, 11801
$431,000
4 Beds | 2 Baths Full | 0 Baths Half
Lot Size: .21 SqFt
Listing ID: 2385947
47 Cedar St

Hicksville, 11801
$430,000
4 Beds | 1 Baths Full | 0 Baths Half
Lot Size: 50 X 100 SqFt
Listing ID: 2949303
74 Walnut Ln

Hicksville, 11801
$430,000
3 Beds | Baths Full | Baths Half
Lot Size: 79 X 110 SqFt
Listing ID: 2176901
29 Jefferson Ave

Hicksville, 11801
$430,000
4 Beds | 2 Baths Full | 1 Baths Half
Lot Size: 80 X 97 SqFt
Listing ID: 2326325
340 Bernice Dr

East Meadow, 11554
$427,500
3 Beds | 2 Baths Full | 1 Baths Half
Lot Size: 60X100 SqFt
Listing ID: 2821861
11 Kingston Ave

Hicksville, 11801
$425,500
3 Beds | 2 Baths Full | 0 Baths Half
Lot Size: 53X104 SqFt
Listing ID: 2976279
5 Magenta St

Hicksville, 11801
$425,000
5 Beds | 4 Baths Full | 0 Baths Half
Lot Size: 75X100 SqFt
Listing ID: 2658627
428 Sussex Rd

East Meadow, 11554
$425,000
7 Beds | 3 Baths Full | 0 Baths Half
Lot Size: 60X102 SqFt
Listing ID: 2748231
14 Foreston Cir

Manorville, 11949
$422,500
4 Beds | 3 Baths Full | 1 Baths Half
Lot Size: 1 Acre SqFt
Listing ID: 2477992
3 Circle Dr

Westbury, 11590
$420,000
4 Beds | 2 Baths Full | 1 Baths Half
Lot Size: 60X117 SqFt
Listing ID: 3001716
7 Page Dr

Hicksville, 11801
$415,000
4 Beds | 2 Baths Full | 1 Baths Half
Lot Size: 70X100 SqFt
Listing ID: 2690639
7 Gloucester Dr

Wheatley Heights, 11798
$410,000
4 Beds | 2 Baths Full | 1 Baths Half
Lot Size: 85X125 SqFt
Listing ID: 3000044
14 Terrace. Pl

Hicksville, 11801
$410,000
4 Beds | 1 Baths Full | 1 Baths Half
Lot Size: 80X100 SqFt
Listing ID: 2802230
2204 Mcarthur St

East Meadow, 11554
$410,000
5 Beds | 2 Baths Full | 0 Baths Half
Lot Size: 60X100 SqFt
Listing ID: 2666588
13 Prospect St

Hicksville, 11801
$407,000
3 Beds | 2 Baths Full | 0 Baths Half
Lot Size: 50 X 100 SqFt
Listing ID: 2567470
5 Sunrise St

Plainview, 11803
$405,000
3 Beds | Baths Full | Baths Half
Lot Size: 60 X 100 SqFt
Listing ID: 2197770
76 Park Ave

Hicksville, 11801
$400,000
3 Beds | 4 Baths Full | 0 Baths Half
Lot Size: 50 X 100 SqFt
Listing ID: 2596142
866 Pepperidge Rd

Westbury, 11590
$395,600
3 Beds | 2 Baths Full | 1 Baths Half
Lot Size: 77X100 SqFt
Listing ID: 2977531
1 Fairview Ct

Hicksville, 11801
$395,000
3 Beds | 2 Baths Full | 0 Baths Half
Lot Size: 77X106 SqFt
Listing ID: 2869347
23 Cloister Ln

Hicksville, 11801
$390,000
3 Beds | 2 Baths Full | 0 Baths Half
Lot Size: 60X100 SqFt
Listing ID: 2839483
27 Arpad St

Hicksville, 11801
$390,000
5 Beds | 2 Baths Full | 0 Baths Half
Lot Size: 58X100 SqFt
Listing ID: 2718896
384 Stewart Ave

Bethpage, 11714
$387,000
4 Beds | 2 Baths Full | 0 Baths Half
Lot Size: 101X95 SqFt
Listing ID: 2560162
43 Brenner Ave

Bethpage, 11714
$379,500
3 Beds | 2 Baths Full | 0 Baths Half
Lot Size: 59 X 100 SqFt
Listing ID: 2428167
11 Vincent Rd

Hicksville, 11801
$377,500
6 Beds | 3 Baths Full | 0 Baths Half
Lot Size: 40 X 100 SqFt
Listing ID: 2455467
18 Admiral Ln

Hicksville, 11801
$375,000
3 Beds | 2 Baths Full | 0 Baths Half
Lot Size: 47 X 130 SqFt
Listing ID: 2553278
84 Benjamin Ave

Hicksville, 11801
$375,000
3 Beds | 3 Baths Full | 0 Baths Half
Lot Size: Irr SqFt
Listing ID: 2476748
18 Haverford Rd

Hicksville, 11801
$365,000
3 Beds | 2 Baths Full | 0 Baths Half
Lot Size: 106 X 100 Ir SqFt
Listing ID: 2147202
4 Frances Ln

Hicksville, 11801
$365,000
3 Beds | 2 Baths Full | 0 Baths Half
Lot Size: 60 X 120 SqFt
Listing ID: 2330596
171 Princess St

Hicksville, 11801
$360,000
3 Beds | 2 Baths Full | 0 Baths Half
Lot Size: 50 X 100 SqFt
Listing ID: 2406917
212 Ohio St

Hicksville, 11801
$360,000
2 Beds | 2 Baths Full | 0 Baths Half
Lot Size: 50 X 100 SqFt
Listing ID: 2340711
104 Heitz Pl

Hicksville, 11801
$357,500
3 Beds | Baths Full | Baths Half
Lot Size: 70 X 100 SqFt
Listing ID: 2179263
30 Froehlich Farm Rd

Hicksville, 11801
$346,000
3 Beds | Baths Full | Baths Half
Lot Size: 51 X 125 SqFt
Listing ID: 2223502
23 Bamboo

Hicksville, 11801
$345,000
4 Beds | 2 Baths Full | 0 Baths Half
Lot Size: 0.19 SqFt
Listing ID: P1337382
26 Bamboo Ln

Hicksville, 11801
$338,000
4 Beds | 2 Baths Full | 0 Baths Half
Lot Size: 60 X 100 SqFt
Listing ID: 2465617
36 Arcadia Ln

Hicksville, 11801
$330,000
4 Beds | 2 Baths Full | 0 Baths Half
Lot Size: 60 X 100 SqFt
Listing ID: 2328276
43 Cedar St

Hicksville, 11801
$330,000
4 Beds | 2 Baths Full | 0 Baths Half
Lot Size: 50X100 SqFt
Listing ID: 2671223
142 MainSt Unit 4F

Mineola, 11501
$326,000
2 Beds | 1 Baths Full | 0 Baths Half
Lot Size: 0X0 SqFt
Listing ID: 2935018
80 Myers Ave

Hicksville, 11801
$315,000
3 Beds | 2 Baths Full | 0 Baths Half
Lot Size: 50 X 100 SqFt
Listing ID: 2513879
1 Jonathan Ave

Hicksville, 11801
$310,000
3 Beds | 2 Baths Full | 0 Baths Half
Lot Size: 63 X 100 SqFt
Listing ID: 2312931
205 MineolaBlvd Unit 4B

Mineola, 11501
$305,555
1 Beds | 1 Baths Full | 1 Baths Half
Lot Size: 0X0 SqFt
Listing ID: 3086822
50 Harrison Ave

Hicksville, 11801
$305,000
4 Beds | 2 Baths Full | 0 Baths Half
Lot Size: 50 X 90 SqFt
Listing ID: 2444585
194 Spindle Rd

Hicksville, 11801
$305,000
4 Beds | 2 Baths Full | 0 Baths Half
Lot Size: 64 X 95 SqFt
Listing ID: 2325639
15 Seymour Ln

Hicksville, 11801
$300,000
4 Beds | 1 Baths Full | 1 Baths Half
Lot Size: 87X137 SqFt
Listing ID: 2686667
51 Fallwood Pky

Farmingdale, 11735
$299,999
4 Beds | 1 Baths Full | 0 Baths Half
Lot Size: 80 X 100 SqFt
Listing ID: 2501862
7 East Ave

Hicksville, 11801
$295,000
5 Beds | 2 Baths Full | 0 Baths Half
Lot Size: 38 X 103 SqFt
Listing ID: 2326031
79 Harrison Ave

Hicksville, 11801
$293,000
2 Beds | 1 Baths Full | 0 Baths Half
Lot Size: 50X100 SqFt
Listing ID: 2691260
56 Sherwood Rd

Levittown, 11756
$290,000
4 Beds | 1 Baths Full | 1 Baths Half
Lot Size: 60 X 100 SqFt
Listing ID: 2531857
96 Sunset Ave

Farmingdale, 11735
$285,000
3 Beds | 2 Baths Full | 0 Baths Half
Lot Size: 70 X 100 SqFt
Listing ID: 2372391
5 Elm St

Hicksville, 11801
$280,000
2 Beds | 1 Baths Full | 0 Baths Half
Lot Size: 40 X 100 SqFt
Listing ID: 2584046
29 Colonial Dr

Farmingdale, 11735
$270,000
4 Beds | 2 Baths Full | 0 Baths Half
Lot Size: 60X100 SqFt
Listing ID: 2837392
53 Merritts Rd

Farmingdale, 11735
$269,000
4 Beds | 2 Baths Full | 0 Baths Half
Lot Size: 79X117 SqFt
Listing ID: 2831216
171 Princess St

Hicksville, 11801
$247,500
3 Beds | 1 Baths Full | 0 Baths Half
Lot Size: 50 X 100 SqFt
Listing ID: 2298368
263 Sheridan St

Westbury, 11590
$245,000
4 Beds | 2 Baths Full | 0 Baths Half
Lot Size: .11 SqFt
Listing ID: 3056347
308 Trouville Rd

Copiague, 11726
$235,000
3 Beds | 1 Baths Full | 1 Baths Half
Lot Size: 100 X 100 SqFt
Listing ID: 2382309
160-15 Powells Cove. Unit B101

Beechhurst, 11357
$218,000
1 Beds | Baths Full | Baths Half
Lot Size: SqFt
Listing ID: 2154400
34 Allen St

Hempstead, 11550
$205,000
4 Beds | 2 Baths Full | 0 Baths Half
Lot Size: 50X100 SqFt
Listing ID: 2484415
708 Broadway

Westbury, 11590
$200,000
3 Beds | 2 Baths Full | 0 Baths Half
Lot Size: 50X100 SqFt
Listing ID: 3042459
9 Brook Path

Plainview, 11803
$3,000
3 Beds | 2 Baths Full | 1 Baths Half
Lot Size: 64X102 SqFt
Listing ID: 2788661
333 Loring Rd

Levittown, 11756
$2,800
2 Beds | 1 Baths Full | 0 Baths Half
Lot Size: 60X108 SqFt
Listing ID: 2960337
47 Mayfair Gardens

Commack, 11725
$2,200
2 Beds | 1 Baths Full | 0 Baths Half
Lot Size: SqFt
Listing ID: 3034148