---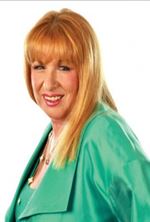 Broker Owner
Email Me
---
About Me
A Long Island real estate veteran since 1984, Fern Karhu has enjoyed a successful career that began in sales then ascended to the management level in 1989. Now as one of the Broker/ Owners of the Woodbury headquarters and the Nassau sales offices of Realty Connect USA, a brokerage firm which serves the entire Nassau, Suffolk and Queens marketplace, Fern has reached a new and exciting plateau as a partner and is recognized amongst Long Island's top tier of real estate leaders.
Prior to embarking on this latest venture, Realty Connect USA, which is innovative in its thinking, training and business model, yet stellar in the tradition of upholding good old-fashioned quality service, Fern served as Branch Manager and Director of one of the most successful real estate offices in the Prudential Network - Prudential Douglas Elliman in Syosset.
Over the years, Fern has become well known as an active and passionate advocate for senior citizens on Long Island. She, along with long-time colleague Bart Cafarella of Realty Connect USA, have for many years been driving forces in the movement to provide Active Adults with suitable housing options. Their focus on senior housing advocacy inspired them to not only host a radio show entitled, "Seniors on the Move" which aired for 15 years, but resulted in their also becoming noted lecturers and television talk show hosts on the subject.
Raised on Long Island, Fern graduated from Nassau Community College, continued her education at San Diego State University, returned to Long Island and made real estate her lifelong career. She is very active in her field in both the Long Island Board of Realtors, as a Director and In-Coming President of the Nassau North Shore Division, and the Long Island Real Estate Group, plus she has served on the Board of her condominium development in Woodbury. Fern also serves as Co-President of Friends Assisting Nassau Seniors (FANS), which provides weekend meals on wheels to seniors. She has two grown married children and eight grandchildren.
My Listings
My Under Contract Homes
My Sold Homes
375 AltessaBlvd

Melville, 11747
$1,324,000
2 Beds | 2 Baths Full | 0 Baths Half
Lot Size: SqFt
Listing ID: 2649304
3 Annette Way

Jericho, 11753
$1,298,000
4 Beds | 4 Baths Full | 1 Baths Half
Lot Size: 9043 SqFt
Listing ID: 2098431
337 BaltustrolCir

North Hills, 11576
$1,295,000
3 Beds | 3 Baths Full | 1 Baths Half
Lot Size: SqFt
Listing ID: 2515176
33 Annette Way

Jericho, 11753
$1,200,000
4 Beds | Baths Full | Baths Half
Lot Size: 8378 SqFt
Listing ID: 2101983
23 Phaetons Dr

Melville, 11747
$1,075,000
5 Beds | 3 Baths Full | 1 Baths Half
Lot Size: 2 Acres SqFt
Listing ID: 2602139
2 Mariner's Walk

Oyster Bay, 11771
$827,685
2 Beds | 2 Baths Full | 1 Baths Half
Lot Size: SqFt
Listing ID: 2061682
47 Eagle Chase

Woodbury, 11797
$810,000
3 Beds | 2 Baths Full | 1 Baths Half
Lot Size: 0X0 SqFt
Listing ID: 2985357
6 Bluebird Ln

Huntington, 11743
$799,000
5 Beds | 4 Baths Full | 1 Baths Half
Lot Size: 1.15 SqFt
Listing ID: 2575522
5 Mariner's Walk

Oyster Bay, 11771
$768,000
2 Beds | 2 Baths Full | 1 Baths Half
Lot Size: SqFt
Listing ID: 2061734
38 Brower Ave

Woodmere, 11598
$750,000
4 Beds | 2 Baths Full | 1 Baths Half
Lot Size: 75X170 SqFt
Listing ID: 2638651
11 Mariner's Unit 11 E

Oyster Bay, 11771
$731,000
2 Beds | Baths Full | Baths Half
Lot Size: SqFt
Listing ID: 2061753
20 PheasantLn Unit 20

Woodbury, 11797
$690,000
4 Beds | 3 Baths Full | 1 Baths Half
Lot Size: SqFt
Listing ID: 2598051
90 Barry Ln

Syosset, 11791
$675,000
4 Beds | 2 Baths Full | 1 Baths Half
Lot Size: 66 X 147 SqFt
Listing ID: 2465641
22 ChestnutLn Unit 11

Woodbury, 11797
$660,000
4 Beds | 2 Baths Full | 2 Baths Half
Lot Size: SqFt
Listing ID: 2581220
9 Mariner's Walk

Oyster Bay, 11771
$650,000
2 Beds | 2 Baths Full | 1 Baths Half
Lot Size: SqFt
Listing ID: 2028430
17 ChestnutLn Unit 17

Woodbury, 11797
$600,000
4 Beds | 3 Baths Full | 1 Baths Half
Lot Size: SqFt
Listing ID: 2500217
1 Mariner's Walk

Oyster Bay, 11771
$595,000
2 Beds | 2 Baths Full | 1 Baths Half
Lot Size: SqFt
Listing ID: 2061673
52 Beaumont Dr

Plainview, 11803
$557,000
4 Beds | 2 Baths Full | 1 Baths Half
Lot Size: 70 X 100 SqFt
Listing ID: P1157795
2 Lincrest St

Syosset, 11791
$555,000
4 Beds | Baths Full | Baths Half
Lot Size: 92 X 100 SqFt
Listing ID: 2273062
1020 Hazel Pl

Woodmere, 11598
$537,500
4 Beds | 2 Baths Full | 1 Baths Half
Lot Size: 70X105 SqFt
Listing ID: 2670978
44 ManorsDr Unit 44

Jericho, 11753
$520,000
3 Beds | 2 Baths Full | 1 Baths Half
Lot Size: 0X0 SqFt
Listing ID: 2848183
26 Dorothy Dr

Syosset, 11791
$470,000
3 Beds | 1 Baths Full | 1 Baths Half
Lot Size: 60X100 SqFt
Listing ID: 2639022
26 Dorothy Dr

Syosset, 11791
$470,000
3 Beds | 1 Baths Full | 1 Baths Half
Lot Size: 60X100 SqFt
Listing ID: 2639021
50-03 184th St

Flushing, 11365
$460,000
2 Beds | 1 Baths Full | 1 Baths Half
Lot Size: 26X100 SqFt
Listing ID: P1174507
8 Cold HarbourLn Unit 8

Woodbury, 11797
$410,000
3 Beds | 2 Baths Full | 1 Baths Half
Lot Size: SqFt
Listing ID: 2411829
207 Hamilton Ave

Massapequa, 11758
$409,000
4 Beds | 1 Baths Full | 0 Baths Half
Lot Size: 67x100 SqFt
Listing ID: 3115236
236 Sycamore St

W. Hempstead, 11552
$405,000
4 Beds | 1 Baths Full | 1 Baths Half
Lot Size: 40X100 SqFt
Listing ID: 2691833
1273 Webster St

Hewlett, 11557
$400,000
3 Beds | 1 Baths Full | 0 Baths Half
Lot Size: 40 X 100 SqFt
Listing ID: 2740794
242 Maple Ave

Westbury, 11590
$396,500
2 Beds | 2 Baths Full | 1 Baths Half
Lot Size: SqFt
Listing ID: 2141789
11-18 Neilson St

Far Rockaway, 11691
$392,500
3 Beds | 2 Baths Full | 2 Baths Half
Lot Size: 50 X 65 SqFt
Listing ID: 2465459
1475 Front St

East Meadow, 11554
$389,000
2 Beds | 2 Baths Full | 0 Baths Half
Lot Size: SqFt
Listing ID: 2163869
1475 Front St

East Meadow, 11554
$389,000
2 Beds | 2 Baths Full | 0 Baths Half
Lot Size: SqFt
Listing ID: 2163911
1475 Front Unit 294

East Meadow, 11554
$389,000
2 Beds | Baths Full | Baths Half
Lot Size: SqFt
Listing ID: 2163875
1475 Front Unit 288

East Meadow, 11554
$389,000
2 Beds | Baths Full | Baths Half
Lot Size: SqFt
Listing ID: 2163868
1475 Front St

East Meadow, 11554
$389,000
2 Beds | 2 Baths Full | 0 Baths Half
Lot Size: SqFt
Listing ID: 2163939
1475 Front St

East Meadow, 11554
$379,000
2 Beds | 2 Baths Full | 0 Baths Half
Lot Size: SqFt
Listing ID: 2163940
1475 Front St

East Meadow, 11554
$379,000
2 Beds | 2 Baths Full | 0 Baths Half
Lot Size: SqFt
Listing ID: 2163951
1475 Front St

East Meadow, 11554
$379,000
2 Beds | 2 Baths Full | 0 Baths Half
Lot Size: SqFt
Listing ID: 2163942
1475 Front St

East Meadow, 11554
$379,000
2 Beds | 2 Baths Full | 0 Baths Half
Lot Size: SqFt
Listing ID: 2163878
1475 Front St

East Meadow, 11554
$379,000
2 Beds | 2 Baths Full | 0 Baths Half
Lot Size: SqFt
Listing ID: 2163871
1475 Front St

East Meadow, 11554
$379,000
2 Beds | 2 Baths Full | 0 Baths Half
Lot Size: SqFt
Listing ID: 2163876
1475 Front St

East Meadow, 11554
$379,000
2 Beds | 2 Baths Full | 0 Baths Half
Lot Size: SqFt
Listing ID: 2163881
1475 Front St

East Meadow, 11554
$379,000
2 Beds | 2 Baths Full | 0 Baths Half
Lot Size: SqFt
Listing ID: 2163883
1475 Front St

East Meadow, 11554
$379,000
2 Beds | 2 Baths Full | 0 Baths Half
Lot Size: SqFt
Listing ID: 2163888
1475 Front St

East Meadow, 11554
$379,000
2 Beds | 2 Baths Full | 0 Baths Half
Lot Size: SqFt
Listing ID: 2163898
1475 Front St

East Meadow, 11554
$379,000
2 Beds | 2 Baths Full | 0 Baths Half
Lot Size: SqFt
Listing ID: 2163905
1475 Front St

East Meadow, 11554
$379,000
2 Beds | 2 Baths Full | 0 Baths Half
Lot Size: SqFt
Listing ID: 2163895
1475 Front St

East Meadow, 11554
$379,000
2 Beds | 2 Baths Full | 0 Baths Half
Lot Size: SqFt
Listing ID: 2163922
1475 Front St

East Meadow, 11554
$379,000
2 Beds | 2 Baths Full | 0 Baths Half
Lot Size: SqFt
Listing ID: 2163937
1475 Front St

East Meadow, 11554
$378,000
2 Beds | 2 Baths Full | 0 Baths Half
Lot Size: SqFt
Listing ID: 2163914
1475 Front St

East Meadow, 11554
$378,000
2 Beds | 2 Baths Full | 0 Baths Half
Lot Size: SqFt
Listing ID: 2163239
1475 Front St

East Meadow, 11554
$375,000
2 Beds | 2 Baths Full | 0 Baths Half
Lot Size: SqFt
Listing ID: 2163900
1475 Front St

East Meadow, 11554
$374,000
2 Beds | 2 Baths Full | 0 Baths Half
Lot Size: SqFt
Listing ID: 2163934
1475 Front Unit 396

East Meadow, 11554
$374,000
2 Beds | Baths Full | Baths Half
Lot Size: SqFt
Listing ID: 2163945
1273 Webster St

Hewlett, 11557
$373,000
3 Beds | 1 Baths Full | 0 Baths Half
Lot Size: 40 X 100 SqFt
Listing ID: 2510176
601 Gardiners Ave

Levittown, 11756
$372,500
4 Beds | 2 Baths Full | 0 Baths Half
Lot Size: 65x100 SqFt
Listing ID: 3142099
1475 Front St

East Meadow, 11554
$369,000
2 Beds | 2 Baths Full | 0 Baths Half
Lot Size: SqFt
Listing ID: 2164000
1475 Front Unit 344

East Meadow, 11554
$362,125
2 Beds | Baths Full | Baths Half
Lot Size: SqFt
Listing ID: 2135658
1475 Front St

East Meadow, 11554
$360,000
2 Beds | 2 Baths Full | 0 Baths Half
Lot Size: SqFt
Listing ID: 2163930
1475 Front St

East Meadow, 11554
$359,000
2 Beds | 2 Baths Full | 0 Baths Half
Lot Size: SqFt
Listing ID: 2176468
1475 Front St

East Meadow, 11554
$359,000
2 Beds | 2 Baths Full | 0 Baths Half
Lot Size: SqFt
Listing ID: 2163993
105 E Shore Rd

Lindenhurst, 11757
$340,000
2 Beds | 1 Baths Full | 0 Baths Half
Lot Size: 60X119 SqFt
Listing ID: 2996760
35 Shepherd Ln

Levittown, 11756
$310,000
5 Beds | 2 Baths Full | 0 Baths Half
Lot Size: 74 X 100 SqFt
Listing ID: 2496082
83 Norfleet Ln

Coram, 11727
$190,000
3 Beds | 2 Baths Full | 0 Baths Half
Lot Size: 0X0 SqFt
Listing ID: 3014011
46 Brook Ave

Wyandanch, 11798
$175,000
4 Beds | 1 Baths Full | 0 Baths Half
Lot Size: 71X123 SqFt
Listing ID: 2962913
67-76 BoothSt Unit 2J

Forest Hills, 11375
$170,000
1 Beds | 1 Baths Full | 0 Baths Half
Lot Size: SqFt
Listing ID: 2466452
1 Hillside Ave

Great Neck, 11021
$1,750
1 Beds | 1 Baths Full | 0 Baths Half
Lot Size: SqFt
Listing ID: 2757057