---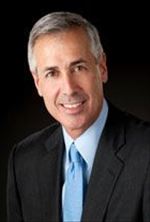 Broker Owner
Email Me
---
About Me
Bart Cafarella has made some major strides and forged a strong presence in his field of over 40-plus-years in the Long Island real estate business. As an innovator and visionary, he became a broker at age 19 and has spent his entire profession building not only businesses, but a name for himself as a highly accomplished entrepreneur and manager.
Since 1974, Bart fast emerged as a strong and insightful leader. In 1987 he co-founded his own firm, Carl Burr Realty, which quickly became one of the most successful firms in its territory. Bart next took an impressive leap by bringing REMAX to Long Island, a brokerage he owned from 1988 to 1993. Prior to becoming the Founder and partner in his current endeavor, Realty Connect USA, a new real estate brokerage model based in Long Island, NY with offices throughout Nassau, Queens and Suffolk Counties, Bart spent 16 years as Senior Vice President at Prudential Douglas Elliman Real Estate in charge of expansion and operations. While there, he also created a unique division, Senior Housing Consultants and New Housing Division, with his colleague Fern Karhu, now a partner at Realty Connect USA, which spearheaded the move to provide Active Adults age 55+ on Long Island with vital information on housing options and choices. To reinforce and maximize their efforts, the duo also hosted the popular radio show entitled "Seniors on the Move" which aired for 15 years.
By implementing the most innovative marketing strategies, cutting-edge technology and top-notch professional training at Realty Connect USA, Bart and his team have created an effective business formula designed to dramatically benefit clients with enhanced service, efficiency and results. They have also assembled a premier team of highly-qualified, forward-thinking real estate professionals that boast national knowledge and awareness, yet capably serve their own local communities. Today, Realty Connect USA continues to be one of the fastest growing firms in their highly competitive marketplace and ranks in the top 3 brokerages on Long Island and Queens.
My Listings
My Under Contract Homes
My Sold Homes
375 AltessaBlvd

Melville, 11747
$1,324,000
2 Beds | 2 Baths Full | 0 Baths Half
Lot Size: SqFt
Listing ID: 2649304
24 Tioga Dr

Jericho, 11753
$1,312,500
6 Beds | 3 Baths Full | 1 Baths Half
Lot Size: 84 X 120 SqFt
Listing ID: 3035572
23 Phaetons Dr

Melville, 11747
$1,075,000
5 Beds | 3 Baths Full | 1 Baths Half
Lot Size: 2 Acres SqFt
Listing ID: 2602139
126 Taft Ave

N. Merrick, 11566
$1,050,000
5 Beds | 3 Baths Full | 0 Baths Half
Lot Size: 80X125 SqFt
Listing ID: 3061192
6 Bluebird Ln

Huntington, 11743
$799,000
5 Beds | 4 Baths Full | 1 Baths Half
Lot Size: 1.15 SqFt
Listing ID: 2575522
90 Barry Ln

Syosset, 11791
$675,000
4 Beds | 2 Baths Full | 1 Baths Half
Lot Size: 66 X 147 SqFt
Listing ID: 2465641
3944 Hahn Ave

Bethpage, 11714
$595,000
4 Beds | 3 Baths Full | 0 Baths Half
Lot Size: 60x100 SqFt
Listing ID: 3127046
106 Center St

Williston Park, 11596
$570,000
3 Beds | 2 Baths Full | 0 Baths Half
Lot Size: 40X100 SqFt
Listing ID: 2851174
52 Beaumont Dr

Plainview, 11803
$557,000
4 Beds | 2 Baths Full | 1 Baths Half
Lot Size: 70 X 100 SqFt
Listing ID: P1157795
44 ManorsDr Unit 44

Jericho, 11753
$520,000
3 Beds | 2 Baths Full | 1 Baths Half
Lot Size: 0X0 SqFt
Listing ID: 2848183
2021 Lindgren St

Merrick, 11566
$515,000
4 Beds | 2 Baths Full | 0 Baths Half
Lot Size: 50X101 SqFt
Listing ID: 2786828
125 CinnamonCt

Melville, 11747
$515,000
2 Beds | 2 Baths Full | 1 Baths Half
Lot Size: SqFt
Listing ID: 2645351
34 Scooter Ln

Hicksville, 11801
$477,500
3 Beds | 3 Baths Full | 0 Baths Half
Lot Size: 60X110 SqFt
Listing ID: 3074776
178 E Maujer St

Valley Stream, 11580
$470,000
3 Beds | 2 Baths Full | 0 Baths Half
Lot Size: 40 X 100 SqFt
Listing ID: 3029957
50-03 184th St

Flushing, 11365
$460,000
2 Beds | 1 Baths Full | 1 Baths Half
Lot Size: 26X100 SqFt
Listing ID: P1174507
50-03 184th St

Flushing, 11365
$460,000
2 Beds | 1 Baths Full | 1 Baths Half
Lot Size: 26X100 SqFt
Listing ID: 2621109
133 W 5th St

Deer Park, 11729
$460,000
5 Beds | 3 Baths Full | 0 Baths Half
Lot Size: 100X100 SqFt
Listing ID: 3042627
28 Garden Ave

Carle Place, 11514
$440,000
2 Beds | 1 Baths Full | 0 Baths Half
Lot Size: 45X100 SqFt
Listing ID: 3120394
429 Chelsea Ave

W. Babylon, 11704
$430,000
4 Beds | 2 Baths Full | 0 Baths Half
Lot Size: 80x100 SqFt
Listing ID: 3108995
433 Charles Ave

Massapequa Park, 11762
$421,500
4 Beds | 2 Baths Full | 1 Baths Half
Lot Size: 1/4 Acre SqFt
Listing ID: 2840417
100 Bretton Rd

Hauppauge, 11788
$415,000
3 Beds | 1 Baths Full | 1 Baths Half
Lot Size: .25 SqFt
Listing ID: 3068433
46 Cherry Ln

Hempstead, 11550
$410,000
3 Beds | 1 Baths Full | 1 Baths Half
Lot Size: 91 X 100 Irr SqFt
Listing ID: 3017944
8 Cold HarbourLn Unit 8

Woodbury, 11797
$410,000
3 Beds | 2 Baths Full | 1 Baths Half
Lot Size: SqFt
Listing ID: 2411829
8 Dennis Dr

Lake Ronkonkoma, 11779
$401,000
3 Beds | 2 Baths Full | 0 Baths Half
Lot Size: .21 SqFt
Listing ID: 3101128
80 Main Pkwy

Plainview, 11803
$400,000
3 Beds | 2 Baths Full | 1 Baths Half
Lot Size: 70X125 SqFt
Listing ID: 3083997
35 Rose

Mt. Sinai, 11766
$390,000
2 Beds | 2 Baths Full | 0 Baths Half
Lot Size: SqFt
Listing ID: 2341486
60 Abbey Rd

Merrick, 11566
$382,500
4 Beds | 2 Baths Full | 0 Baths Half
Lot Size: Irregular SqFt
Listing ID: 3015268
151-15 SapphireSt

Howard Beach, 11414
$360,000
3 Beds | 2 Baths Full | 0 Baths Half
Lot Size: 0X0 SqFt
Listing ID: 3025014
82 Udalia Ct

West Islip, 11795
$351,000
4 Beds | 2 Baths Full | 1 Baths Half
Lot Size: 59X0 SqFt
Listing ID: P1332678
189 Gibson Blvd

Valley Stream, 11581
$348,000
4 Beds | 2 Baths Full | 0 Baths Half
Lot Size: 59 X 100 SqFt
Listing ID: 2423929
74 Nims Ave

W. Babylon, 11704
$327,500
3 Beds | 1 Baths Full | 1 Baths Half
Lot Size: 70X90 SqFt
Listing ID: 3028307
131 Gordon Rd

Valley Stream, 11581
$315,000
3 Beds | 1 Baths Full | 1 Baths Half
Lot Size: 40 X 100 SqFt
Listing ID: 2439803
261 Haven Ave

Ronkonkoma, 11779
$310,000
5 Beds | 3 Baths Full | 0 Baths Half
Lot Size: 100X SqFt
Listing ID: 2741941
9 HunterDr

Central Islip, 11722
$295,300
2 Beds | 2 Baths Full | 0 Baths Half
Lot Size: SqFt
Listing ID: P1269401
219 W 23rd St

Deer Park, 11729
$257,000
4 Beds | 2 Baths Full | 1 Baths Half
Lot Size: 75X100 SqFt
Listing ID: 2819802
3666 ParkAve Unit 1I

Wantagh, 11793
$249,000
1 Beds | 1 Baths Full | 0 Baths Half
Lot Size: SqFt
Listing ID: 2778081
992 E Meadow Ave

N. Bellmore, 11710
$205,000
2 Beds | 1 Baths Full | 0 Baths Half
Lot Size: 75X125 SqFt
Listing ID: 2418584