---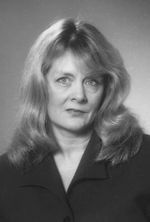 Licensed Associate Broker
Email Me
---
About Me
Kathleen Davenport has been a Smithtown resident since the 1970's. She has been an active Real Estate Broker since the 1980's and has been through all the real estate markets which have included the very highs and the very lows.
Having raised 3 children who are all products of the Smithtown School System, she is aware of all the assets of the township inlcuding the advanced courses the schools have as well as a knowledge of all the sports and recreational programs.
The North Shore communities including Commack, Hauppauge, Smithtown, St. James, Head of the Harbor, Nissequogue, Stony Brook and the Setaukets have all been part of her expertise.
Being proud of where you live makes it easy to sell here, as well as being confident to have buyers purchase here. It really is the good life to be a part of this wonderful community.
My Listings
My Under Contract Homes
My Sold Homes
12905 Rustic Rd

Centereach, 11720
$570,000
4 Beds | 3 Baths Full | 1 Baths Half
Lot Size: .64 Acres SqFt
Listing ID: 2916689
1090 New York Ave

Huntington Sta, 11746
$550,000
Beds | Baths Full | Baths Half
Lot Size: .68 SqFt
Listing ID: 2580947
5 Hiawatha Ln

Smithtown, 11787
$528,500
4 Beds | 3 Baths Full | 0 Baths Half
Lot Size: .39 SqFt
Listing ID: 2142144
25 Sheila Dr

Smithtown, 11787
$495,000
4 Beds | 4 Baths Full | 0 Baths Half
Lot Size: 0X0 SqFt
Listing ID: 2748820
45 Aberdeen Rd

Smithtown, 11787
$490,000
3 Beds | 2 Baths Full | 2 Baths Half
Lot Size: .51 SqFt
Listing ID: 2935386
22 Sheila Dr

Hauppauge, 11788
$480,000
4 Beds | 2 Baths Full | 1 Baths Half
Lot Size: 1/4 Acre+ SqFt
Listing ID: 2504401
29 Richie N. Ct

St. James, 11780
$462,500
3 Beds | Baths Full | Baths Half
Lot Size: .52 SqFt
Listing ID: 2259789
11 Lori Way

Hauppauge, 11788
$454,000
4 Beds | 2 Baths Full | 1 Baths Half
Lot Size: 95X138 SqFt
Listing ID: 2591951
11 Darien Pl

E. Northport, 11731
$420,000
3 Beds | 2 Baths Full | 0 Baths Half
Lot Size: 0.46 SqFt
Listing ID: 2362612
24 Primrose Ln

Kings Park, 11754
$403,000
4 Beds | 2 Baths Full | 0 Baths Half
Lot Size: .25 SqFt
Listing ID: 2473966
184 Hawthorne Rd

Kings Park, 11754
$400,000
3 Beds | 2 Baths Full | 0 Baths Half
Lot Size: .27 SqFt
Listing ID: 2922584
28 High Gate Dr

Smithtown, 11787
$390,000
5 Beds | 2 Baths Full | 1 Baths Half
Lot Size: .55 SqFt
Listing ID: 2739762
4 Floral Park St

Islip Terrace, 11752
$370,000
3 Beds | 2 Baths Full | 0 Baths Half
Lot Size: 92X400 SqFt
Listing ID: 2855534
77 Walter Ct

Commack, 11725
$337,500
3 Beds | 1 Baths Full | 0 Baths Half
Lot Size: .25 SqFt
Listing ID: 2172578
77 Elm Ave

Smithtown, 11787
$330,000
3 Beds | 2 Baths Full | 0 Baths Half
Lot Size: 1/4 Ac SqFt
Listing ID: 2259799
273 E 2nd St

Deer Park, 11729
$315,000
3 Beds | 1 Baths Full | 1 Baths Half
Lot Size: 75X100 SqFt
Listing ID: P1287159
273 E 2nd St

Deer Park, 11729
$315,000
3 Beds | 1 Baths Full | 1 Baths Half
Lot Size: 75X100 SqFt
Listing ID: 2945482
39 W 11th St

Deer Park, 11729
$279,000
3 Beds | 2 Baths Full | 1 Baths Half
Lot Size: 75X100 SqFt
Listing ID: 2676289
14 S Lot Rd

Smithtown, 11787
$4,200
3 Beds | 2 Baths Full | 0 Baths Half
Lot Size: .64 SqFt
Listing ID: 3043214