---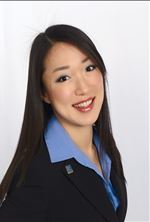 Licensed Associate Broker
Email Me
---
About Me
Licensed Associate Real Estate Broker
Realtor Short Sale Professional (RSSP) servicing sellers/buyers with their residential/commercial properties in Long Island, Queens, Brooklyn & New York City.
My background in Business Administration (Finance) provides clients peace of mind in knowing that their financial profile have been reverified once a match has been made between a buyer and seller. Buying/selling a home involves a great deal of time, money, and emotions so its important to get it right the first time.
Prior engineering/management experience in the telecommunication industry has made me tech savvy over the years which helps to keep me on my toes with the trending online/offline tools so that my clients have state of the art marketing in the sale of their property in order to obtain maximum exposure, both online and in print, which ultimately translates to optimal market value. From the moment that your home is listed, your home is marketed and monitored 24/7 on until your home is SOLD!
What sets me apart?
financial background with the knowledge of the local and macro economic factors that effect our real estate market
In depth knowledge of conventional and alternative mortgage products
Strong negotiation skills to optimize price/ terms for my clients.
And most importantly I take great care and pride in my work to ensure that Ive earned your trust and that you have a wonderful experience in working with me and my team from start to finish!
Your home is one of the most valuable assets: trust it with an experienced broker that understands your specific needs, is equipped with the necessary skills/tools and has a network of time tested experienced professionals (lawyers, inspectors, expeditors, contractors, mortgage officers, etc.) to make your transition process as seamless as possible.
So wherever you are in your search, I welcome the opportunity for a conversation to go over any preliminary questions you may have so that I can provide you with the relevant info to facilitate your decision process. Looking forward to your call!
Client Testimonials
My Listings
My Under Contract Homes
My Sold Homes
27 Woodland Ave

Syosset, 11791
$1,325,000
5 Beds | 4 Baths Full | 1 Baths Half
Lot Size: Irr SqFt
Listing ID: 3011500
30 Maiden Ln

Jericho, 11753
$1,160,000
4 Beds | 3 Baths Full | 0 Baths Half
Lot Size: 66X179 SqFt
Listing ID: 3102272
34 Ivy Dr

Jericho, 11753
$1,125,000
6 Beds | 3 Baths Full | 1 Baths Half
Lot Size: 81 X 123 SqFt
Listing ID: 3001265
14 Donald Dr

Syosset, 11791
$975,000
5 Beds | 3 Baths Full | 0 Baths Half
Lot Size: .23 SqFt
Listing ID: 2781318
19 Manetto Dr

Plainview, 11803
$950,000
4 Beds | 2 Baths Full | 1 Baths Half
Lot Size: 65X100 SqFt
Listing ID: 3034250
30 Preston Ln

Syosset, 11791
$915,000
5 Beds | 3 Baths Full | 0 Baths Half
Lot Size: 71X138 SqFt
Listing ID: 2559154
54 Magnolia Ln

Jericho, 11753
$895,000
3 Beds | 3 Baths Full | 0 Baths Half
Lot Size: 72X100 SqFt
Listing ID: 2983987
10 Bounty Ln

Jericho, 11753
$875,000
3 Beds | 2 Baths Full | 1 Baths Half
Lot Size: 76X126 SqFt
Listing ID: 3050057
76-08 167 St

Fresh Meadows, 11366
$858,000
4 Beds | 2 Baths Full | 0 Baths Half
Lot Size: 50*65 SqFt
Listing ID: 2839413
37 Bounty Ln

Jericho, 11753
$830,000
3 Beds | 2 Baths Full | 1 Baths Half
Lot Size: 72*108 SqFt
Listing ID: 3020750
57 Magnolia Ln

Jericho, 11753
$825,000
3 Beds | 2 Baths Full | 1 Baths Half
Lot Size: 72X100 SqFt
Listing ID: 3081089
158 Forest Dr

Jericho, 11753
$820,000
4 Beds | 3 Baths Full | 0 Baths Half
Lot Size: 80 X 117 SqFt
Listing ID: 3031374
99 Willow St

Garden City, 11530
$795,000
4 Beds | 2 Baths Full | 1 Baths Half
Lot Size: 60X100 SqFt
Listing ID: 2740739
50 Glenwood Rd

Plainview, 11803
$710,000
5 Beds | 3 Baths Full | 0 Baths Half
Lot Size: 72X100 SqFt
Listing ID: 3067515
39/41 Neulist Ave

Port Washington, 11050
$680,000
4 Beds | 2 Baths Full | 0 Baths Half
Lot Size: 75X157 SqFt
Listing ID: 2833865
323 Fairway Dr

Farmingdale, 11735
$676,700
4 Beds | 2 Baths Full | 1 Baths Half
Lot Size: 70x108 SqFt
Listing ID: 3108594
61 Jackson Pl

Massapequa, 11758
$665,000
5 Beds | 2 Baths Full | 1 Baths Half
Lot Size: 80X100 SqFt
Listing ID: 3110657
258 Gramercy Dr

Jericho, 11753
$655,000
4 Beds | 2 Baths Full | 1 Baths Half
Lot Size: 80X125 SqFt
Listing ID: 2643650
11 Cary St

Syosset, 11791
$650,000
3 Beds | 2 Baths Full | 1 Baths Half
Lot Size: 82X101 SqFt
Listing ID: 2858777
286 Birchwood Park Dr

Jericho, 11753
$635,000
4 Beds | 3 Baths Full | 0 Baths Half
Lot Size: 87 X 115 SqFt
Listing ID: 2596868
66 Rockland Dr

Jericho, 11753
$622,500
5 Beds | 2 Baths Full | 1 Baths Half
Lot Size: 85 X 122 SqFt
Listing ID: 2380391
87 Nassau Ave

Plainview, 11803
$600,000
3 Beds | 2 Baths Full | 1 Baths Half
Lot Size: 70X122 SqFt
Listing ID: 2980677
113 Evergreen Ave

Bethpage, 11714
$600,000
4 Beds | 2 Baths Full | 1 Baths Half
Lot Size: 50X200 SqFt
Listing ID: 2633704
22 Netto Ln

Plainview, 11803
$595,000
5 Beds | 3 Baths Full | 1 Baths Half
Lot Size: 75X102 SqFt
Listing ID: 3003824
50 Rim Ln

Hicksville, 11801
$595,000
4 Beds | 2 Baths Full | 0 Baths Half
Lot Size: 60X100 SqFt
Listing ID: 3052461
166 S 7th St

Bethpage, 11714
$575,000
5 Beds | 2 Baths Full | 0 Baths Half
Lot Size: 80X90 SqFt
Listing ID: 3013233
4022 Wolkow Ave

Seaford, 11783
$570,000
4 Beds | 3 Baths Full | 0 Baths Half
Lot Size: 60X116 SqFt
Listing ID: 2973643
43-29 218 St

Bayside, 11364
$565,000
3 Beds | 2 Baths Full | 0 Baths Half
Lot Size: 22.5 X 100 SqFt
Listing ID: 2708317
5 Sherwood Dr

Plainview, 11803
$565,000
3 Beds | 2 Baths Full | 1 Baths Half
Lot Size: 70X100 SqFt
Listing ID: 3066828
120-122 Melville Rd

Farmingdale, 11735
$560,000
5 Beds | 2 Baths Full | 1 Baths Half
Lot Size: 153X130 SqFt
Listing ID: 2984588
1461 Round Swamp Rd

Old Bethpage, 11804
$554,000
4 Beds | 3 Baths Full | 1 Baths Half
Lot Size: 96X128 SqFt
Listing ID: 2625773
35 Whistler Hill Ln

Huntington, 11743
$542,000
4 Beds | 2 Baths Full | 1 Baths Half
Lot Size: 1 Acre SqFt
Listing ID: 2706743
15 S Oaks Blvd

Plainview, 11803
$540,000
4 Beds | 2 Baths Full | 1 Baths Half
Lot Size: 70 X 100 SqFt
Listing ID: 2492919
249 Dartmouth Dr

Hicksville, 11801
$539,000
5 Beds | 3 Baths Full | 0 Baths Half
Lot Size: 60X115 SqFt
Listing ID: 2860509
45 Abbot Rd

Smithtown, 11787
$525,000
5 Beds | 3 Baths Full | 0 Baths Half
Lot Size: .43 SqFt
Listing ID: 2650864
320 W Nicholai St

Hicksville, 11801
$520,000
3 Beds | 3 Baths Full | 0 Baths Half
Lot Size: 60X100 SqFt
Listing ID: 2885693
37 June Ave

Bayville, 11709
$515,000
6 Beds | 2 Baths Full | 0 Baths Half
Lot Size: 100X80 SqFt
Listing ID: 3052858
6 Rice St

Plainview, 11803
$513,000
3 Beds | 1 Baths Full | 1 Baths Half
Lot Size: 70X103 SqFt
Listing ID: 3074134
8 Jean Pl

Syosset, 11791
$512,500
4 Beds | 2 Baths Full | 1 Baths Half
Lot Size: 85 X 100 SqFt
Listing ID: 2393894
31 Daly Rd

E. Northport, 11731
$490,000
6 Beds | 3 Baths Full | 0 Baths Half
Lot Size: .23 SqFt
Listing ID: 3051193
2547 Bush St

East Meadow, 11554
$485,000
3 Beds | 2 Baths Full | 0 Baths Half
Lot Size: 0X0 SqFt
Listing ID: 2913910
29 Roosevelt Ave

Massapequa Park, 11762
$478,000
5 Beds | 2 Baths Full | 1 Baths Half
Lot Size: 70X100 SqFt
Listing ID: 2806160
34 Snowbird Ln

Levittown, 11756
$475,000
4 Beds | 2 Baths Full | 0 Baths Half
Lot Size: 60X100 SqFt
Listing ID: 3010124
137 Manor Ave

Westbury, 11590
$455,000
4 Beds | 3 Baths Full | 0 Baths Half
Lot Size: 64X114 SqFt
Listing ID: 2853447
53 Burnham Ave

Roslyn Heights, 11577
$450,000
3 Beds | 1 Baths Full | 1 Baths Half
Lot Size: 50X100 SqFt
Listing ID: 2873378
19 S Leech Cir

Glen Cove, 11542
$450,000
4 Beds | 2 Baths Full | 0 Baths Half
Lot Size: 65X100 SqFt
Listing ID: 2818690
258 Nancy Dr

East Meadow, 11554
$450,000
3 Beds | 2 Baths Full | 0 Baths Half
Lot Size: 60X103 SqFt
Listing ID: 2670328
1905 Bedford Ave

N. Bellmore, 11710
$450,000
5 Beds | 2 Baths Full | 1 Baths Half
Lot Size: 41 X 168 SqFt
Listing ID: 2558640
110-15 14th Rd

College Point, 11356
$445,000
5 Beds | 2 Baths Full | 0 Baths Half
Lot Size: 25 X 100 SqFt
Listing ID: 2493897
20 Sugar Maple Rd

Levittown, 11756
$437,500
4 Beds | 2 Baths Full | 0 Baths Half
Lot Size: 60X100 SqFt
Listing ID: 2942666
31 Plainedge Dr

Bethpage, 11714
$430,000
4 Beds | 2 Baths Full | 0 Baths Half
Lot Size: 64X100 SqFt
Listing ID: 2798030
74 Dartmouth Dr

Hicksville, 11801
$430,000
3 Beds | 2 Baths Full | 0 Baths Half
Lot Size: 65X150 SqFt
Listing ID: 2873887
35 Reeves Ave

Farmingdale, 11735
$429,000
5 Beds | 3 Baths Full | 0 Baths Half
Lot Size: 75 X 140 SqFt
Listing ID: 2536916
122 Vincent Rd

Hicksville, 11801
$425,500
4 Beds | 2 Baths Full | 0 Baths Half
Lot Size: 55X97 SqFt
Listing ID: 2892718
12 Patience Ln

Westbury, 11590
$420,000
3 Beds | 1 Baths Full | 1 Baths Half
Lot Size: 60X100 SqFt
Listing ID: 3019829
2 Park Ct

Plainview, 11803
$420,000
3 Beds | 1 Baths Full | 0 Baths Half
Lot Size: 70 X 100 SqFt
Listing ID: 2568843
726 E 85 St

Brooklyn, 11236
$419,000
3 Beds | 3 Baths Full | 0 Baths Half
Lot Size: 40X100 SqFt
Listing ID: 2575497
790 Vivian Ct

Baldwin, 11510
$405,000
4 Beds | 2 Baths Full | 0 Baths Half
Lot Size: 61X110 SqFt
Listing ID: 2784890
11 Sherman Ct

Bethpage, 11714
$400,000
3 Beds | 1 Baths Full | 0 Baths Half
Lot Size: 33X133 SqFt
Listing ID: 2934421
83 Friends Ln

Westbury, 11590
$400,000
4 Beds | 2 Baths Full | 0 Baths Half
Lot Size: 60X100 SqFt
Listing ID: 2715506
756 Woodside Dr

Wantagh, 11793
$395,000
4 Beds | 1 Baths Full | 0 Baths Half
Lot Size: 60 X 100 SqFt
Listing ID: 2729943
24 Marksman Ln

Levittown, 11756
$375,000
5 Beds | 2 Baths Full | 0 Baths Half
Lot Size: 60X100 SqFt
Listing ID: 2705800
8 Franklin Dr

Smithtown, 11787
$372,500
3 Beds | 2 Baths Full | 0 Baths Half
Lot Size: .25 SqFt
Listing ID: 2575967
46 Spencer Pl

Hempstead, 11550
$360,000
3 Beds | 1 Baths Full | 1 Baths Half
Lot Size: 60X111 SqFt
Listing ID: 2825067
9 Hoover Ln

Bethpage, 11714
$342,000
3 Beds | 1 Baths Full | 0 Baths Half
Lot Size: 60X147 SqFt
Listing ID: 2773707
99-40 63Rd Unit 1N

Rego Park, 11374
$340,000
2 Beds | 1 Baths Full | 0 Baths Half
Lot Size: SqFt
Listing ID: 2948135
6 Rice St

Plainview, 11803
$338,800
3 Beds | 1 Baths Full | 1 Baths Half
Lot Size: 70 X 103 SqFt
Listing ID: 2501617
93 Eastgate Rd

Massapequa Park, 11762
$330,000
4 Beds | 1 Baths Full | 1 Baths Half
Lot Size: 60X102 SqFt
Listing ID: 2784063
23 Fireplace Ln

Hicksville, 11801
$328,300
4 Beds | 2 Baths Full | 0 Baths Half
Lot Size: 60X100 SqFt
Listing ID: 2781950
1016 Atlantic Ave

Baldwin, 11510
$327,000
Beds | Baths Full | Baths Half
Lot Size: 40x89 SqFt
Listing ID: 3118084
318 W Nicholai St

Hicksville, 11801
$325,000
4 Beds | 2 Baths Full | 1 Baths Half
Lot Size: 60X100 SqFt
Listing ID: 2884279
827 Arlington Dr

Seaford, 11783
$292,500
4 Beds | 1 Baths Full | 0 Baths Half
Lot Size: 60 X 105 SqFt
Listing ID: 2587493
211-35 23rdAve Unit 1J

Bayside, 11360
$205,000
1 Beds | 1 Baths Full | 0 Baths Half
Lot Size: SqFt
Listing ID: 2938171
143-36 BarclayAve Unit 3A

Flushing, 11355
$198,000
2 Beds | 1 Baths Full | 0 Baths Half
Lot Size: SqFt
Listing ID: 2545052
140 ChurchSt Unit 2C

Kings Park, 11754
$175,000
2 Beds | 1 Baths Full | 0 Baths Half
Lot Size: SqFt
Listing ID: 2760115
211-35 23rdAve Unit 1-J

Bayside, 11360
$163,000
1 Beds | 1 Baths Full | 0 Baths Half
Lot Size: SqFt
Listing ID: 2732095
26-15 Parsons Unit 1G

Flushing, 11354
$147,000
1 Beds | 1 Baths Full | 0 Baths Half
Lot Size: SqFt
Listing ID: 2796475
504 MerrickRd

Lynbrook, 11563
$100,500
1 Beds | 1 Baths Full | 0 Baths Half
Lot Size: SqFt
Listing ID: 2602545
19 Ira Rd

Syosset, 11791
$62,500
Beds | Baths Full | Baths Half
Lot Size: SqFt
Listing ID: 3012740
717 Old Bethpage Rd

Old Bethpage, 11804
$4,075
4 Beds | 3 Baths Full | 0 Baths Half
Lot Size: 74X288 SqFt
Listing ID: 2872413
20 Marsulin Dr

Syosset, 11791
$3,800
3 Beds | 2 Baths Full | 0 Baths Half
Lot Size: 70X100 SqFt
Listing ID: 3028313
278 N 4 St

Bethpage, 11714
$3,400
4 Beds | 2 Baths Full | 0 Baths Half
Lot Size: SqFt
Listing ID: 2952965
278 N 4 St

Bethpage, 11714
$3,200
4 Beds | 2 Baths Full | 0 Baths Half
Lot Size: SqFt
Listing ID: 2763944
278 N 4 St

Bethpage, 11714
$3,000
4 Beds | 2 Baths Full | 0 Baths Half
Lot Size: SqFt
Listing ID: 2648081
280 Van Cott Ave

Farmingdale, 11735
$2,600
2 Beds | 1 Baths Full | 0 Baths Half
Lot Size: 75 X 135 SqFt
Listing ID: 3103528
43-29 218 St

Bayside, 11361
$2,500
3 Beds | 2 Baths Full | 0 Baths Half
Lot Size: SqFt
Listing ID: 2757736
300 Main St

Roslyn, 11576
$2,475
2 Beds | 2 Baths Full | 0 Baths Half
Lot Size: 0 X 0 SqFt
Listing ID: 3077044
5 Edward St

Bethpage, 11714
$2,300
4 Beds | 2 Baths Full | 0 Baths Half
Lot Size: 60X1000 SqFt
Listing ID: 2692212
280 Van Cott Ave

Farmingdale, 11735
$2,000
2 Beds | 1 Baths Full | 0 Baths Half
Lot Size: SqFt
Listing ID: 3090244
138-35 Elder Ave

Flushing, 11355
$1,800
1 Beds | 1 Baths Full | 0 Baths Half
Lot Size: 0X0 SqFt
Listing ID: 2946443
475 Scranton Ave

Lynbrook, 11563
$1,800
2 Beds | 1 Baths Full | 1 Baths Half
Lot Size: 92 X 80 SqFt
Listing ID: 2819811
475 Scranton Ave

Lynbrook, 11563
$1,800
2 Beds | 1 Baths Full | 1 Baths Half
Lot Size: 92 X 80 SqFt
Listing ID: 2905639
310 Riverside

Long Beach, 11561
$1,750
1 Beds | 1 Baths Full | 0 Baths Half
Lot Size: SqFt
Listing ID: 3073321
475 Scranton Ave

Lynbrook, 11563
$1,700
2 Beds | 1 Baths Full | 1 Baths Half
Lot Size: 92 X 80 SqFt
Listing ID: 2634251