---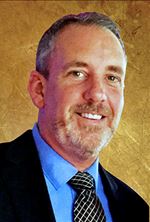 Licensed Associate Broker
Email Me
---
About Me
Tom Malanga has been an Associate Broker with Realty Connect USA since 2011 and has received many awards for being a top salesperson for the company, including the coveted "President's Elite" award.
Tom received his B.A. from Hobart College and his J.D. from Cardozo Law School. He has worked as a tax grievance specialist since 2009, successfully lowering the property taxes on nearly 200 properties, including many of his neighbors and real estate clients.
Tom has served as the President of the 487-unit Park Row Homeowners Association for the past three years and has helped improve the HOA's financial standing as well as its reputation as being a wonderful place to live.
"I love living in Park Row and my clients see my enthusiasm when I meet with them to list their homes," says Tom. "Buyers appreciate the deep knowledge I have of the community and take comfort in knowing that they will see me around the neighbor walking my dogs, Rusty and Siena, long after their closing date."
"Ultimately, buying or selling a home is one of the biggest decisions my clients will make in their lifetime," explains Tom. "I deeply respect that and I always remember how I felt back when I was going through the buying process myself. Good communication is absolutely essential. My clients are never left in the dark while they are buying or selling their home."
My Listings
My Under Contract Homes
My Sold Homes
4850-4870 Sunrise Hwy

Massapequa Park, 11762
$1,700,000
Beds | Baths Full | Baths Half
Lot Size: 100X120 SqFt
Listing ID: 3011476
50 Sherbrooke Dr

Smithtown, 11787
$540,000
5 Beds | 2 Baths Full | 1 Baths Half
Lot Size: 0.26 Acres SqFt
Listing ID: 3025124
31 White Cliff Ln

Nesconset, 11767
$530,000
3 Beds | 2 Baths Full | 1 Baths Half
Lot Size: 101 X 135 SqFt
Listing ID: 2437654
23 Barberry Rd

West Islip, 11795
$507,500
3 Beds | 2 Baths Full | 0 Baths Half
Lot Size: 130X150 SqFt
Listing ID: 3011035
152 Philip St

Holbrook, 11741
$470,000
4 Beds | 2 Baths Full | 1 Baths Half
Lot Size: 90X100 SqFt
Listing ID: 3105689
605 Everdell Ave

West Islip, 11795
$450,000
4 Beds | 2 Baths Full | 0 Baths Half
Lot Size: 87X100 SqFt
Listing ID: 2602596
279 AndrewDr

Mt. Sinai, 11766
$445,000
2 Beds | 2 Baths Full | 0 Baths Half
Lot Size: SqFt
Listing ID: 3027664
20 Edwards Ln

Blue Point, 11715
$420,000
4 Beds | 2 Baths Full | 1 Baths Half
Lot Size: 71X SqFt
Listing ID: 2725648
332 Babylon St

Islip Terrace, 11752
$419,000
4 Beds | 1 Baths Full | 1 Baths Half
Lot Size: 100X200 SqFt
Listing ID: 3044095
30 KristinLn

Hauppauge, 11788
$417,000
2 Beds | 2 Baths Full | 1 Baths Half
Lot Size: 0X0 SqFt
Listing ID: 2896586
217 Seville Blvd

Sayville, 11782
$385,000
3 Beds | 2 Baths Full | 0 Baths Half
Lot Size: 82X100 SqFt
Listing ID: 2804472
89 Grand Blvd

Islip, 11751
$375,000
3 Beds | 2 Baths Full | 0 Baths Half
Lot Size: 92X240 SqFt
Listing ID: 2741078
150 Poet Ave

N. Babylon, 11703
$365,000
5 Beds | 3 Baths Full | 0 Baths Half
Lot Size: 90X110 SqFt
Listing ID: 2795488
67 Lowell Rd

Sayville, 11782
$336,000
3 Beds | 2 Baths Full | 0 Baths Half
Lot Size: .39 SqFt
Listing ID: 2435591
336 SmithSt

Central Islip, 11722
$325,000
3 Beds | 2 Baths Full | 1 Baths Half
Lot Size: 0X0 SqFt
Listing ID: 3085497
1 - 3 SunburstTer

Central Islip, 11722
$325,000
3 Beds | 4 Baths Full | 0 Baths Half
Lot Size: SqFt
Listing ID: 2839668
7 SunwoodCir

Central Islip, 11722
$320,000
3 Beds | 2 Baths Full | 1 Baths Half
Lot Size: 0X0 SqFt
Listing ID: P1260627
89 Revere

Sayville, 11782
$315,000
2 Beds | Baths Full | Baths Half
Lot Size: SqFt
Listing ID: 2241213
44 PleasantviewDr

Central Islip, 11722
$312,000
2 Beds | 2 Baths Full | 1 Baths Half
Lot Size: 0X0 SqFt
Listing ID: 3072457
61 PleasantviewDr

Central Islip, 11722
$311,500
2 Beds | 2 Baths Full | 1 Baths Half
Lot Size: SqFt
Listing ID: 3134136
5 ShadyLn

Central Islip, 11722
$311,000
2 Beds | 2 Baths Full | 1 Baths Half
Lot Size: 0X0 SqFt
Listing ID: 3131775
71 FairlawnDr

Central Islip, 11722
$310,000
2 Beds | 2 Baths Full | 1 Baths Half
Lot Size: 0X0 SqFt
Listing ID: 3064013
68 PleasantviewDr

Central Islip, 11722
$307,000
2 Beds | 2 Baths Full | 1 Baths Half
Lot Size: 0X0 SqFt
Listing ID: 3070146
96 BroadlawnDr

Central Islip, 11722
$306,000
3 Beds | 2 Baths Full | 1 Baths Half
Lot Size: SqFt
Listing ID: 2646222
2 ClubhouseCir

Central Islip, 11722
$306,000
2 Beds | 1 Baths Full | 1 Baths Half
Lot Size: 0X0 SqFt
Listing ID: 3074633
91 BroadlawnDr

Central Islip, 11722
$305,000
3 Beds | 2 Baths Full | 1 Baths Half
Lot Size: 0X0 SqFt
Listing ID: 2880896
15 SunwoodCir

Central Islip, 11722
$300,000
2 Beds | 2 Baths Full | 1 Baths Half
Lot Size: 0X0 SqFt
Listing ID: 3084391
23 Cedar St

Central Islip, 11722
$300,000
3 Beds | 2 Baths Full | 0 Baths Half
Lot Size: 80X98 Plus SqFt
Listing ID: 3031976
1 - 3 SunburstTer

Central Islip, 11722
$300,000
3 Beds | 4 Baths Full | 0 Baths Half
Lot Size: SqFt
Listing ID: 2456080
7 SunburstTer

Central Islip, 11722
$300,000
2 Beds | 2 Baths Full | 1 Baths Half
Lot Size: 0X0 SqFt
Listing ID: P1246371
56 Washington Ave

Mastic Beach, 11951
$300,000
4 Beds | 3 Baths Full | 0 Baths Half
Lot Size: 100X150 SqFt
Listing ID: 2957973
17 NorthwoodBlvd

Central Islip, 11722
$295,000
3 Beds | 2 Baths Full | 1 Baths Half
Lot Size: SqFt
Listing ID: 2662420
99 SprucewoodBlvd

Central Islip, 11722
$292,500
2 Beds | 2 Baths Full | 1 Baths Half
Lot Size: 0X0 SqFt
Listing ID: P1279499
74 SprucewoodBlvd

Central Islip, 11722
$290,000
2 Beds | 2 Baths Full | 1 Baths Half
Lot Size: 0X0 SqFt
Listing ID: 2885944
50 PleasantviewDr

Central Islip, 11722
$289,000
2 Beds | 1 Baths Full | 1 Baths Half
Lot Size: SqFt
Listing ID: 3014017
9 ShadyLn

Central Islip, 11722
$285,000
2 Beds | 2 Baths Full | 1 Baths Half
Lot Size: 0X0 SqFt
Listing ID: 2915230
21 SummerfieldCir

Central Islip, 11722
$282,500
3 Beds | 2 Baths Full | 1 Baths Half
Lot Size: SqFt
Listing ID: 2586028
20 BroadlawnDr

Central Islip, 11722
$281,000
3 Beds | 3 Baths Full | 1 Baths Half
Lot Size: 0X0 SqFt
Listing ID: 2763056
1 SunwoodCir

Central Islip, 11722
$278,000
3 Beds | 2 Baths Full | 1 Baths Half
Lot Size: SqFt
Listing ID: 2542309
139 Hilltop Dr

Brentwood, 11717
$271,500
5 Beds | 2 Baths Full | 0 Baths Half
Lot Size: 75X100 SqFt
Listing ID: 2957954
224 SaxtonCt

Central Islip, 11722
$270,000
2 Beds | 2 Baths Full | 0 Baths Half
Lot Size: SqFt
Listing ID: 2860035
105 BentleyCt

St. James, 11780
$268,500
2 Beds | 1 Baths Full | 1 Baths Half
Lot Size: SqFt
Listing ID: 2444472
5 ShadyLn

Central Islip, 11722
$267,500
2 Beds | 2 Baths Full | 1 Baths Half
Lot Size: 0X0 SqFt
Listing ID: 2831389
36 SprucewoodBlvd

Central Islip, 11722
$267,500
2 Beds | 2 Baths Full | 1 Baths Half
Lot Size: SqFt
Listing ID: 2850854
20 FairlawnDr

Central Islip, 11722
$266,000
2 Beds | 2 Baths Full | 1 Baths Half
Lot Size: 0X0 SqFt
Listing ID: 2785340
105 NorthwoodBlvd

Central Islip, 11722
$265,000
2 Beds | 2 Baths Full | 1 Baths Half
Lot Size: SqFt
Listing ID: 2745651
75 FairlawnDr

Central Islip, 11722
$265,000
2 Beds | 1 Baths Full | 1 Baths Half
Lot Size: SqFt
Listing ID: 2843522
71 BroadlawnDr

Central Islip, 11722
$265,000
3 Beds | 2 Baths Full | 1 Baths Half
Lot Size: 0X0 SqFt
Listing ID: 3039243
7 NorthwoodBlvd

Central Islip, 11722
$260,000
2 Beds | 2 Baths Full | 1 Baths Half
Lot Size: 0X0 SqFt
Listing ID: 2870811
6 Bark Ave

Central Islip, 11722
$255,000
5 Beds | 2 Baths Full | 0 Baths Half
Lot Size: 80 X 100 SqFt
Listing ID: 2592065
7 SpringfieldCir

Central Islip, 11722
$255,000
2 Beds | 1 Baths Full | 1 Baths Half
Lot Size: 0X0 SqFt
Listing ID: 2832621
2 ClubhouseCir

Central Islip, 11722
$253,000
2 Beds | 1 Baths Full | 1 Baths Half
Lot Size: 0X0 SqFt
Listing ID: 2732695
89 NorthwoodBlvd

Central Islip, 11722
$252,500
2 Beds | 1 Baths Full | 1 Baths Half
Lot Size: SqFt
Listing ID: 2436786
16 SummerfieldCir

Central Islip, 11722
$252,000
3 Beds | 2 Baths Full | 1 Baths Half
Lot Size: SqFt
Listing ID: 2641410
18 ClubhouseCir

Central Islip, 11722
$250,000
2 Beds | 1 Baths Full | 1 Baths Half
Lot Size: 0X0 SqFt
Listing ID: 2833913
11 SpruceLn

Central Islip, 11722
$250,000
2 Beds | 1 Baths Full | 1 Baths Half
Lot Size: SqFt
Listing ID: 2665853
38 FairlawnDr

Central Islip, 11722
$249,375
2 Beds | 1 Baths Full | 1 Baths Half
Lot Size: 0X0 SqFt
Listing ID: 2844163
29 Maple WingBlvd

Central Islip, 11722
$249,000
3 Beds | 3 Baths Full | 0 Baths Half
Lot Size: 0X0 SqFt
Listing ID: 2828897
23 GoldenwoodCir

Central Islip, 11722
$247,500
3 Beds | 2 Baths Full | 1 Baths Half
Lot Size: SqFt
Listing ID: 2566731
86 SprucewoodBlvd

Central Islip, 11722
$246,000
2 Beds | 1 Baths Full | 1 Baths Half
Lot Size: 0X0 SqFt
Listing ID: 2732704
58 FairlawnDr

Central Islip, 11722
$242,000
2 Beds | 1 Baths Full | 1 Baths Half
Lot Size: 0X0 SqFt
Listing ID: 2812937
82 SprucewoodBlvd

Central Islip, 11722
$240,000
2 Beds | 1 Baths Full | 1 Baths Half
Lot Size: 0X0 SqFt
Listing ID: 2795861
86 Sprucewood

Central Islip, 11722
$238,500
2 Beds | Baths Full | Baths Half
Lot Size: SqFt
Listing ID: 2296056
85 SprucewoodBlvd

Central Islip, 11722
$237,000
2 Beds | 1 Baths Full | 1 Baths Half
Lot Size: 0X0 SqFt
Listing ID: 2754204
7 SpruceLn

Central Islip, 11722
$236,900
3 Beds | 2 Baths Full | 1 Baths Half
Lot Size: SqFt
Listing ID: 2793108
25 Maple WingBlvd

Central Islip, 11722
$235,000
2 Beds | 2 Baths Full | 1 Baths Half
Lot Size: 0X0 SqFt
Listing ID: 2790220
13 SpringfieldCir

Central Islip, 11722
$235,000
2 Beds | 1 Baths Full | 1 Baths Half
Lot Size: SqFt
Listing ID: 2407176
67 PleasantviewDr

Central Islip, 11722
$234,300
2 Beds | 1 Baths Full | 1 Baths Half
Lot Size: 0X0 SqFt
Listing ID: 2801185
37 Maple WingDr

Central Islip, 11722
$232,500
2 Beds | 2 Baths Full | 1 Baths Half
Lot Size: SqFt
Listing ID: 2596570
52 Bridger Blvd

Central Islip, 11722
$232,500
3 Beds | 2 Baths Full | 0 Baths Half
Lot Size: 52X193 SqFt
Listing ID: 2779142
40 PleasantviewDr

Central Islip, 11722
$230,000
2 Beds | 2 Baths Full | 1 Baths Half
Lot Size: SqFt
Listing ID: 2639295
15 GoldenwoodCir

Central Islip, 11722
$230,000
3 Beds | 2 Baths Full | 1 Baths Half
Lot Size: SqFt
Listing ID: 2609718
79 BroadlawnDr

Central Islip, 11722
$230,000
2 Beds | 2 Baths Full | 0 Baths Half
Lot Size: SqFt
Listing ID: 2667320
2 SummerfieldCir

Central Islip, 11722
$230,000
2 Beds | 1 Baths Full | 1 Baths Half
Lot Size: SqFt
Listing ID: 2654954
61 Maple WingBlvd

Central Islip, 11722
$230,000
2 Beds | 2 Baths Full | 1 Baths Half
Lot Size: SqFt
Listing ID: 2366082
8 SprucewoodBlvd

Central Islip, 11722
$227,500
2 Beds | 2 Baths Full | 1 Baths Half
Lot Size: SqFt
Listing ID: 2511228
23 Summerfield

Central Islip, 11722
$226,000
2 Beds | Baths Full | Baths Half
Lot Size: SqFt
Listing ID: 2279886
12 FairlawnDr

Central Islip, 11722
$225,000
2 Beds | 1 Baths Full | 1 Baths Half
Lot Size: SqFt
Listing ID: 2437156
23 SummerfieldCir

Central Islip, 11722
$223,000
2 Beds | 1 Baths Full | 1 Baths Half
Lot Size: SqFt
Listing ID: 2611730
55 SprucewoodBlvd

Central Islip, 11722
$222,500
2 Beds | 1 Baths Full | 1 Baths Half
Lot Size: SqFt
Listing ID: 2538311
92 SprucewoodBlvd

Central Islip, 11722
$220,000
2 Beds | 1 Baths Full | 1 Baths Half
Lot Size: SqFt
Listing ID: 2476042
24 BroadlawnDr

Central Islip, 11722
$220,000
2 Beds | 2 Baths Full | 1 Baths Half
Lot Size: SqFt
Listing ID: 2538052
61 SprucewoodBlvd

Central Islip, 11722
$220,000
2 Beds | 2 Baths Full | 1 Baths Half
Lot Size: SqFt
Listing ID: 2488608
7 SprucewoodBlvd

Central Islip, 11722
$220,000
2 Beds | 2 Baths Full | 1 Baths Half
Lot Size: SqFt
Listing ID: 2476045
94 BroadlawnDr

Central Islip, 11722
$220,000
2 Beds | 1 Baths Full | 1 Baths Half
Lot Size: SqFt
Listing ID: 2682085
50 PleasantviewDr

Central Islip, 11722
$219,000
2 Beds | 1 Baths Full | 1 Baths Half
Lot Size: SqFt
Listing ID: 2716519
51 SprucewoodBlvd

Central Islip, 11722
$217,000
2 Beds | 2 Baths Full | 1 Baths Half
Lot Size: SqFt
Listing ID: P1206923
115 Lake Dr

E. Patchogue, 11772
$212,500
1 Beds | Baths Full | Baths Half
Lot Size: .2 Acre SqFt
Listing ID: 2186306
50 PleasantviewDr

Central Islip, 11722
$209,000
2 Beds | 1 Baths Full | 1 Baths Half
Lot Size: SqFt
Listing ID: 2606006
68 SprucewoodBlvd

Central Islip, 11722
$208,500
2 Beds | 1 Baths Full | 1 Baths Half
Lot Size: SqFt
Listing ID: 2509259
73 SunburstTer

Central Islip, 11722
$205,000
2 Beds | 1 Baths Full | 1 Baths Half
Lot Size: SqFt
Listing ID: 2536167
725 Spring LakeDr

Middle Island, 11953
$205,000
2 Beds | 2 Baths Full | 0 Baths Half
Lot Size: SqFt
Listing ID: 2395512
64 SprucewoodBlvd

Central Islip, 11722
$195,000
2 Beds | 2 Baths Full | 1 Baths Half
Lot Size: 0X0 SqFt
Listing ID: 2806488
5 SprucewoodBlvd

Central Islip, 11722
$195,000
2 Beds | 1 Baths Full | 1 Baths Half
Lot Size: SqFt
Listing ID: 2526005
71 SunburstTer

Central Islip, 11722
$195,000
2 Beds | 2 Baths Full | 1 Baths Half
Lot Size: SqFt
Listing ID: 2478164
5 NorthwoodBlvd

Central Islip, 11722
$195,000
2 Beds | 1 Baths Full | 1 Baths Half
Lot Size: 0X0 SqFt
Listing ID: 2803394
23 Cedar St

Central Islip, 11722
$80,000
3 Beds | 2 Baths Full | 0 Baths Half
Lot Size: 80X98 SqFt
Listing ID: P1296545
12 Sunwood Cir

Central Islip, 11722
$2,950
3 Beds | 2 Baths Full | 1 Baths Half
Lot Size: SqFt
Listing ID: 3153228
5 Sprucewood Blvd

Central Islip, 11722
$2,300
2 Beds | 1 Baths Full | 1 Baths Half
Lot Size: Hoa SqFt
Listing ID: 3059724
15 Summerfield Cir

Central Islip, 11722
$2,300
2 Beds | 1 Baths Full | 1 Baths Half
Lot Size: 0X0 SqFt
Listing ID: 2999985
5 Sprucewood Blvd

Central Islip, 11722
$2,300
2 Beds | 1 Baths Full | 1 Baths Half
Lot Size: Hoa SqFt
Listing ID: 3072090
5 Sprucewood Blvd

Central Islip, 11722
$2,200
2 Beds | 1 Baths Full | 1 Baths Half
Lot Size: Hoa SqFt
Listing ID: 2943797
5 Sprucewood Blvd

Central Islip, 11722
$2,200
2 Beds | 1 Baths Full | 1 Baths Half
Lot Size: Hoa SqFt
Listing ID: P1286420
39 Maple Wing Blvd

Central Islip, 11722
$2,100
2 Beds | 1 Baths Full | 1 Baths Half
Lot Size: 0X0 SqFt
Listing ID: 2922179
59 Maple Wing Blvd

Central Islip, 11722
$1,950
2 Beds | 1 Baths Full | 1 Baths Half
Lot Size: SqFt
Listing ID: 2625474
39 Maple Wing Blvd

Central Islip, 11722
$1,950
2 Beds | 1 Baths Full | 1 Baths Half
Lot Size: 0X0 SqFt
Listing ID: 2849289
39 Maple Wing Blvd

Central Islip, 11722
$1,900
2 Beds | 1 Baths Full | 1 Baths Half
Lot Size: 0X0 SqFt
Listing ID: 2731955
92 Sprucewood Blvd

Central Islip, 11722
$1,900
2 Beds | 1 Baths Full | 1 Baths Half
Lot Size: SqFt
Listing ID: 2626503
21 Goldenwood Cir

Central Islip, 11722
$1,600
1 Beds | 1 Baths Full | 0 Baths Half
Lot Size: 0X0 SqFt
Listing ID: 3152250
45 Broadlawn Dr

Central Islip, 11722
$1,500
1 Beds | 1 Baths Full | 0 Baths Half
Lot Size: 0X0 SqFt
Listing ID: P1272803
45 Broadlawn Dr

Central Islip, 11722
$1,500
1 Beds | 1 Baths Full | 0 Baths Half
Lot Size: 0X0 SqFt
Listing ID: P1261027
38 Broadlawn Dr

Central Islip, 11722
$1,450
1 Beds | 1 Baths Full | 0 Baths Half
Lot Size: SqFt
Listing ID: 2870458
45 Broadlawn Dr

Central Islip, 11722
$1,400
1 Beds | 1 Baths Full | 0 Baths Half
Lot Size: 0X0 SqFt
Listing ID: P1217434
21 Goldenwood Cir

Central Islip, 11722
$1,400
1 Beds | 1 Baths Full | 0 Baths Half
Lot Size: 0X0 SqFt
Listing ID: 3049602
17 Springfield Cir

Central Islip, 11722
$1,400
1 Beds | 1 Baths Full | 0 Baths Half
Lot Size: 0 X 0 SqFt
Listing ID: 2891972
38 Broadlawn Dr

Central Islip, 11722
$1,400
1 Beds | 1 Baths Full | 0 Baths Half
Lot Size: SqFt
Listing ID: 2693760
29 Broadlawn Dr

Central Islip, 11722
$1,300
1 Beds | 1 Baths Full | 0 Baths Half
Lot Size: 0X0 SqFt
Listing ID: 2844765
21 Goldenwood Cir

Central Islip, 11722
$1,300
1 Beds | 1 Baths Full | 0 Baths Half
Lot Size: 0X0 SqFt
Listing ID: 2948768
23 Broadlawn Dr

Central Islip, 11722
$1,250
1 Beds | 1 Baths Full | 0 Baths Half
Lot Size: 0X0 SqFt
Listing ID: 2745661