---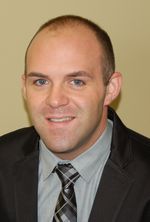 Licensed RE Salesperson
Email Me
---
About Me
I began my career in the Real Estate profession in 2008 after moving from Bethpage, NY to Tampa, FL. I became Board Certified, a member of the National Association of Realtors (NAR) and of the Florida Association of Realtors (FAR). Working in Florida gave me the opportunity to experience the challenges of short sales, REO's and foreclosures.
After three years, I returned to my hometown of Bethpage and continued my real estate career by becoming Board Certified as a member of the Long Island Board of Realtors (LIBOR) and of the New York State Association of Realtors (NYSAR).
I have worked with the residential market, commercial market, investment properties, first time home buyers and rentals.
With my 7+ years of experience, I can help you achieve your goals in the least amount of time and with the least amount of stress possible. Whether you are a first-time home-buyer or a seasoned seller, I will bring a welcomed energy and integrity to your next real estate adventure.
I believe in listening and putting my clients' needs first, communicating with and being there for you, every step of the way. I believe in service that doesn't stop after contracts and closings. I want to be your Realtor for life.
My Listings
My Under Contract Homes
My Sold Homes
278 Bayview Ave

Massapequa, 11758
$768,500
3 Beds | 2 Baths Full | 0 Baths Half
Lot Size: 70X110 SqFt
Listing ID: 2988235
62 Dix Woods Dr

Melville, 11747
$635,000
4 Beds | 2 Baths Full | 1 Baths Half
Lot Size: 1.09 SqFt
Listing ID: 2731165
14 Cranberry Ln

Plainview, 11803
$600,000
3 Beds | 2 Baths Full | 1 Baths Half
Lot Size: 62X100 SqFt
Listing ID: 2773668
8 Brycewood Dr

Dix Hills, 11746
$599,000
5 Beds | 3 Baths Full | 0 Baths Half
Lot Size: 1 Acre SqFt
Listing ID: 2877510
3 Silver Pond Cir

Commack, 11725
$590,000
3 Beds | 2 Baths Full | 1 Baths Half
Lot Size: .23 SqFt
Listing ID: 2929891
6 Cloverhill Dr

Plainview, 11803
$575,000
3 Beds | 2 Baths Full | 1 Baths Half
Lot Size: 65X100 SqFt
Listing ID: 2859035
1929 Allison Dr

N. Bellmore, 11710
$571,000
4 Beds | 2 Baths Full | 0 Baths Half
Lot Size: 79X93 SqFt
Listing ID: 2948791
68 Caffrey Ave

Bethpage, 11714
$570,000
3 Beds | 1 Baths Full | 1 Baths Half
Lot Size: 70X100 SqFt
Listing ID: 3023487
423 Johnson Path

Bohemia, 11716
$550,000
4 Beds | 3 Baths Full | 0 Baths Half
Lot Size: 123X0 SqFt
Listing ID: 3045552
45 Stauber Dr

Plainview, 11803
$545,000
3 Beds | 3 Baths Full | 0 Baths Half
Lot Size: 76X100 SqFt
Listing ID: 2883134
26 Kalda Ln

Plainview, 11803
$539,000
3 Beds | 1 Baths Full | 1 Baths Half
Lot Size: 70X100 SqFt
Listing ID: 3095511
373 N Kentucky Ave

Massapequa, 11758
$530,000
3 Beds | 3 Baths Full | 0 Baths Half
Lot Size: 108X163 SqFt
Listing ID: 2847851
270 Van Cott Ave

Farmingdale, 11735
$530,000
3 Beds | 3 Baths Full | 0 Baths Half
Lot Size: 110X150 SqFt
Listing ID: 3056888
285 9th St

Bethpage, 11714
$510,000
5 Beds | 3 Baths Full | 0 Baths Half
Lot Size: 60X100 SqFt
Listing ID: 2901619
4001 Jean Ave

Bethpage, 11714
$499,777
4 Beds | 2 Baths Full | 0 Baths Half
Lot Size: 70X90 SqFt
Listing ID: 2982640
10 Sparrow Ln

Woodbury, 11797
$495,000
3 Beds | 2 Baths Full | 1 Baths Half
Lot Size: 80 X 137 SqFt
Listing ID: 2483902
30 Parkway S Dr

Commack, 11725
$490,000
4 Beds | 2 Baths Full | 1 Baths Half
Lot Size: .23 SqFt
Listing ID: 3084488
207 Sycamore Ave

Bethpage, 11714
$488,000
3 Beds | 2 Baths Full | 0 Baths Half
Lot Size: 80X100 SqFt
Listing ID: 2949995
3 Silver Pond Cir

Commack, 11725
$485,000
3 Beds | 2 Baths Full | 1 Baths Half
Lot Size: .23 Acres SqFt
Listing ID: 2534731
167 Hamilton Ave

Massapequa, 11758
$480,000
5 Beds | 2 Baths Full | 1 Baths Half
Lot Size: 60X100 SqFt
Listing ID: 2737790
6750 Main Bayview Rd

Southold, 11971
$479,000
3 Beds | 2 Baths Full | 0 Baths Half
Lot Size: .35 SqFt
Listing ID: 3135317
40 Elm Dr

Farmingdale, 11735
$478,000
4 Beds | 2 Baths Full | 2 Baths Half
Lot Size: .14 SqFt
Listing ID: 2834103
239 N Walnut St

N. Massapequa, 11758
$475,000
3 Beds | 1 Baths Full | 1 Baths Half
Lot Size: 110X100 SqFt
Listing ID: 3105662
220 N Chestnut St

Massapequa, 11758
$465,000
4 Beds | 2 Baths Full | 0 Baths Half
Lot Size: 40X100 SqFt
Listing ID: 3085214
21 Lynn Pl

Bethpage, 11714
$450,000
4 Beds | 2 Baths Full | 1 Baths Half
Lot Size: 67 X 105 SqFt
Listing ID: 2538328
22 Poplar St

Massapequa, 11758
$445,000
5 Beds | 3 Baths Full | 0 Baths Half
Lot Size: 73 X 122 SqFt
Listing ID: 2539835
31 Barry Ln

Old Bethpage, 11804
$445,000
3 Beds | 2 Baths Full | 0 Baths Half
Lot Size: 83 X 122 SqFt
Listing ID: 2503686
116 Atlantic Ave

New Hyde Park, 11040
$425,000
3 Beds | 2 Baths Full | 0 Baths Half
Lot Size: 50X100 SqFt
Listing ID: 2783019
2355 Willow St

Wantagh, 11793
$415,000
4 Beds | 1 Baths Full | 1 Baths Half
Lot Size: 50X100 SqFt
Listing ID: 2917872
107 Fawn Dr

East Islip, 11730
$415,000
3 Beds | 1 Baths Full | 1 Baths Half
Lot Size: 75X162 SqFt
Listing ID: 2787228
140 SomersetDr

Massapequa, 11758
$415,000
2 Beds | 2 Baths Full | 0 Baths Half
Lot Size: 0X0 SqFt
Listing ID: 2880925
12 1st Ave

Farmingdale, 11735
$415,000
3 Beds | 1 Baths Full | 1 Baths Half
Lot Size: 80X100 SqFt
Listing ID: 3076746
28 Bruce Ln

Farmingdale, 11735
$415,000
4 Beds | 3 Baths Full | 0 Baths Half
Lot Size: Irreg/Large SqFt
Listing ID: 2850566
30 Spruce Ave

Bethpage, 11714
$409,000
3 Beds | 2 Baths Full | 0 Baths Half
Lot Size: 75X100 SqFt
Listing ID: 2765630
301 Center Bay Dr

West Islip, 11795
$407,000
3 Beds | 1 Baths Full | 1 Baths Half
Lot Size: 51X100 SqFt
Listing ID: 3033595
49 Dorothy Dr

East Meadow, 11554
$405,000
4 Beds | 2 Baths Full | 0 Baths Half
Lot Size: 60X100 SqFt
Listing ID: 2715254
20 Circle Dr

N. Bellmore, 11710
$403,000
3 Beds | 2 Baths Full | 0 Baths Half
Lot Size: 57X110 SqFt
Listing ID: 2722585
185 N 2nd St

Bethpage, 11714
$402,500
3 Beds | 2 Baths Full | 0 Baths Half
Lot Size: 52X100 SqFt
Listing ID: 2763567
12 Yates St

W. Babylon, 11704
$400,000
4 Beds | 2 Baths Full | 1 Baths Half
Lot Size: 100X100 SqFt
Listing ID: 2849484
2366 Willow St

Wantagh, 11793
$400,000
3 Beds | 3 Baths Full | 0 Baths Half
Lot Size: 50X100 SqFt
Listing ID: 2875858
80 Main Pkwy

Plainview, 11803
$400,000
3 Beds | 2 Baths Full | 1 Baths Half
Lot Size: 70X125 SqFt
Listing ID: 3083997
23 Kunen Ave

Bethpage, 11714
$399,999
3 Beds | 2 Baths Full | 0 Baths Half
Lot Size: 65X95 SqFt
Listing ID: P1212508
2866 Court St

Bellmore, 11710
$395,000
4 Beds | 2 Baths Full | 0 Baths Half
Lot Size: 80 X 94 SqFt
Listing ID: 2425711
391 Andrew Ave

East Meadow, 11554
$392,500
4 Beds | 2 Baths Full | 0 Baths Half
Lot Size: 63X105 SqFt
Listing ID: 2576343
20 Cheryl Rd

N. Massapequa, 11758
$392,000
3 Beds | 2 Baths Full | 0 Baths Half
Lot Size: 73X95 SqFt
Listing ID: 2852084
518 Park Ave

N. Merrick, 11566
$392,000
3 Beds | 2 Baths Full | 0 Baths Half
Lot Size: 90 X 75 SqFt
Listing ID: 2623634
129 Wadsworth Ave

Levittown, 11756
$390,000
3 Beds | 1 Baths Full | 1 Baths Half
Lot Size: 50X148 SqFt
Listing ID: 2681292
90 Muncie Rd

W. Babylon, 11704
$390,000
2 Beds | 1 Baths Full | 1 Baths Half
Lot Size: 80X149 SqFt
Listing ID: 2990350
124 Gun Ln

Levittown, 11756
$389,000
4 Beds | 2 Baths Full | 0 Baths Half
Lot Size: 60X100 SqFt
Listing ID: 2899260
820 Colridge Rd

Wantagh, 11793
$387,000
3 Beds | 2 Baths Full | 0 Baths Half
Lot Size: 63X95 SqFt
Listing ID: 2754829
4016 Jean Ave

Bethpage, 11714
$383,000
3 Beds | 1 Baths Full | 0 Baths Half
Lot Size: 60X100 SqFt
Listing ID: 3011822
14 Harwich Rd

E. Rockaway, 11518
$380,000
2 Beds | 1 Baths Full | 0 Baths Half
Lot Size: 50x100 SqFt
Listing ID: 3110225
762 Frankford Rd

W. Babylon, 11704
$380,000
3 Beds | 2 Baths Full | 0 Baths Half
Lot Size: 60X100 SqFt
Listing ID: 3009123
51 S Windhorst Ave

Bethpage, 11714
$377,500
3 Beds | 1 Baths Full | 0 Baths Half
Lot Size: 93X100 SqFt
Listing ID: 2775252
40 Weaving Ln

Wantagh, 11793
$375,000
4 Beds | 2 Baths Full | 0 Baths Half
Lot Size: 61 X 100 SqFt
Listing ID: 2399222
22 StanfordCt

Wantagh, 11793
$375,000
3 Beds | 2 Baths Full | 1 Baths Half
Lot Size: SqFt
Listing ID: 2548794
210 Sycamore Ave

Bethpage, 11714
$375,000
3 Beds | 2 Baths Full | 0 Baths Half
Lot Size: 60X100 SqFt
Listing ID: 2752161
14 S 2nd St

Bethpage, 11714
$375,000
4 Beds | 2 Baths Full | 0 Baths Half
Lot Size: 40X100 SqFt
Listing ID: 2693193
107 Fawn Dr

East Islip, 11730
$372,000
3 Beds | 1 Baths Full | 1 Baths Half
Lot Size: 75X162 SqFt
Listing ID: 2465204
17 Plainview Rd

Farmingdale, 11735
$369,000
3 Beds | 1 Baths Full | 0 Baths Half
Lot Size: 60X100 SqFt
Listing ID: 2663423
117 Bethpage Rd

Hicksville, 11801
$357,000
4 Beds | 2 Baths Full | 1 Baths Half
Lot Size: 60 X 100 SqFt
Listing ID: 2627134
948 W Shelley Rd

N. Bellmore, 11710
$355,000
3 Beds | 2 Baths Full | 0 Baths Half
Lot Size: 60 X 125 Irr SqFt
Listing ID: 2408906
134 N Manhattan Ave

N. Massapequa, 11758
$351,000
4 Beds | 2 Baths Full | 0 Baths Half
Lot Size: 100 X 100 SqFt
Listing ID: 2614717
34 Petty Ln

Medford, 11763
$350,000
3 Beds | 1 Baths Full | 1 Baths Half
Lot Size: 0X0 SqFt
Listing ID: 3097737
40 Hampshire Dr

Farmingdale, 11735
$350,000
3 Beds | 2 Baths Full | 0 Baths Half
Lot Size: 70X101 SqFt
Listing ID: 2833608
2372 Rockville Centre

Oceanside, 11572
$349,000
4 Beds | 1 Baths Full | 0 Baths Half
Lot Size: 40 X 100 SqFt
Listing ID: 2585910
265 N Nassau Ave

Massapequa, 11758
$345,000
4 Beds | 1 Baths Full | 0 Baths Half
Lot Size: 60X100 SqFt
Listing ID: 2671923
17 Holly Ave

Farmingdale, 11735
$340,000
3 Beds | 1 Baths Full | 0 Baths Half
Lot Size: 102X100 SqFt
Listing ID: 2760998
10 Cornwall Ln

Hicksville, 11801
$340,000
5 Beds | 3 Baths Full | 0 Baths Half
Lot Size: 64 X 119 SqFt
Listing ID: 2451863
2 Cherrytree Ln

Levittown, 11756
$332,000
4 Beds | 1 Baths Full | 1 Baths Half
Lot Size: 86X100 SqFt
Listing ID: 2648994
661 S Wellwood Ave

Lindenhurst, 11757
$330,000
3 Beds | 2 Baths Full | 0 Baths Half
Lot Size: 62X200 SqFt
Listing ID: 2870263
132 Broadway

Bethpage, 11714
$321,000
3 Beds | 2 Baths Full | 0 Baths Half
Lot Size: 50 X 112 SqFt
Listing ID: 2591525
235 E Hoffman Ave

Lindenhurst, 11757
$315,000
2 Beds | 1 Baths Full | 1 Baths Half
Lot Size: 50X100 SqFt
Listing ID: 2917302
7 West Ct

Bethpage, 11714
$315,000
4 Beds | 2 Baths Full | 0 Baths Half
Lot Size: 65 X 95 SqFt
Listing ID: 2524812
762 Frankford Rd

W. Babylon, 11704
$305,000
3 Beds | 2 Baths Full | 0 Baths Half
Lot Size: 60X100 SqFt
Listing ID: 2864412
4001 Jean Ave

Bethpage, 11714
$295,000
5 Beds | 2 Baths Full | 0 Baths Half
Lot Size: 70X90 SqFt
Listing ID: 2942776
82 Avenue A

Holbrook, 11741
$290,000
4 Beds | 2 Baths Full | 0 Baths Half
Lot Size: .07 SqFt
Listing ID: 2751525
30 Fulton Ave

New Hyde Park, 11040
$290,000
3 Beds | 1 Baths Full | 0 Baths Half
Lot Size: 75 X 100 SqFt
Listing ID: 2415934
175 21st St

Deer Park, 11729
$285,000
3 Beds | 2 Baths Full | 0 Baths Half
Lot Size: 90 X 100 SqFt
Listing ID: 2563815
14 Garden St

Farmingdale, 11735
$283,250
4 Beds | 1 Baths Full | 0 Baths Half
Lot Size: 100 X 100 SqFt
Listing ID: 2542146
261-10 LangstonAve

Glen Oaks, 11004
$275,000
2 Beds | 1 Baths Full | 0 Baths Half
Lot Size: SqFt
Listing ID: 2829636
36 FairlawnDr

Central Islip, 11722
$273,000
2 Beds | 1 Baths Full | 1 Baths Half
Lot Size: 0.3 SqFt
Listing ID: 2840247
675 Empire Ave

W. Babylon, 11704
$270,000
4 Beds | 2 Baths Full | 0 Baths Half
Lot Size: 100X100 SqFt
Listing ID: 2730969
65 Stellenwerf Ave

Islip Terrace, 11752
$250,000
3 Beds | 1 Baths Full | 0 Baths Half
Lot Size: 75X100 SqFt
Listing ID: 2750121
89 Fairground Ave

Huntington Sta, 11746
$226,000
4 Beds | 1 Baths Full | 0 Baths Half
Lot Size: .12 SqFt
Listing ID: 2985535
183 Leaf Ave

Central Islip, 11722
$200,000
3 Beds | 1 Baths Full | 0 Baths Half
Lot Size: 100X100 SqFt
Listing ID: 2892646
50 Stuyvesant St

Huntington, 11743
$167,000
3 Beds | 1 Baths Full | 0 Baths Half
Lot Size: .12 SqFt
Listing ID: 2599846
400 FultonSt Unit 9F

Farmingdale, 11735
$155,000
1 Beds | 1 Baths Full | 0 Baths Half
Lot Size: SqFt
Listing ID: 2562729
31 Barry Ln

Old Bethpage, 11804
$3,600
3 Beds | 2 Baths Full | 0 Baths Half
Lot Size: 83X122 SqFt
Listing ID: 2638821
29 Cinque Dr

Farmingdale, 11735
$3,500
4 Beds | 1 Baths Full | 1 Baths Half
Lot Size: SqFt
Listing ID: 3015873
141 Haypath Rd

Old Bethpage, 11804
$3,000
3 Beds | 2 Baths Full | 0 Baths Half
Lot Size: 103X100 SqFt
Listing ID: 2691248
630 Broadway

Bethpage, 11714
$2,500
2 Beds | 1 Baths Full | 0 Baths Half
Lot Size: 64X240 SqFt
Listing ID: 3074172
1607 Wantagh Ave

Wantagh, 11793
$2,400
3 Beds | 2 Baths Full | 0 Baths Half
Lot Size: 95X125 SqFt
Listing ID: 2841122
1607 Wantagh Ave

Wantagh, 11793
$2,400
3 Beds | 2 Baths Full | 0 Baths Half
Lot Size: 95X125 SqFt
Listing ID: 2812100
1806 Monroe Ave

Seaford, 11783
$2,300
3 Beds | 1 Baths Full | 0 Baths Half
Lot Size: 60X100 SqFt
Listing ID: 2633562
423 Midwood

Bellmore, 11710
$2,300
2 Beds | 1 Baths Full | 1 Baths Half
Lot Size: SqFt
Listing ID: 2732455
1111 Pulaski Rd

E. Northport, 11731
$1,600
2 Beds | 1 Baths Full | 0 Baths Half
Lot Size: 0X0 SqFt
Listing ID: 2733266
1111 Pulaski Rd

E. Northport, 11731
$1,600
2 Beds | 1 Baths Full | 0 Baths Half
Lot Size: 0.33 SqFt
Listing ID: 2733276