---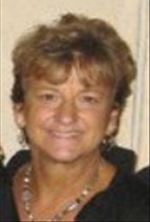 Licensed Associate Broker
Email Me
---
About Me
BUY WITH CONFIDENCE...SELL WITH SUCCESS!
I am a full time Associate Broker with 29 Yrs of Experience and a proven track Record and Service all Nassau and Suffolk County,

My Expertise in Sales combined with my Real Estate Experience has resulted in my client's homes selling quicker and for the most amount of Money.

I have set myself a presence in the real estate industry and have built a reputation for client satisfaction.
My homes are lifetime investments coupled with strong personal ties.
Selling homes ranks among my client's most Important experiences and I approach each Task with Sensitivity , Concern and professional competence.
I Offer Guaranteed Cutting Edge advertising until your home is SOLD!
Platinum Club Award Winner
Multi Million Dollar Producer
National Relocation Expert
Short Sales and Distressed Properties

Long Island Business News Announced Realty Connect USA Top Office #1 in Sales Nassau and Suffolk County 2016

You will have the added benefit of working with an agent who understands your needs when ...
BUYING ,SELLING OR RELOCATING!
List of Buyer and Seller Testimonials are available upon request
Call today for your Free Market Evaluation of your Property .
My e-mail address: Lazsold@aol.com
Call me Direct at:
(516) 353-2095
<script src="//pixel.adwerx.com/102761/awp.js" async></script>
My Listings
My Under Contract Homes
My Sold Homes
256 Bayview Ave

Massapequa, 11758
$800,000
3 Beds | 2 Baths Full | 0 Baths Half
Lot Size: 68X110 SqFt
Listing ID: P1319523
256 Bayview Ave

Massapequa, 11758
$800,000
3 Beds | 2 Baths Full | 0 Baths Half
Lot Size: 68X110 SqFt
Listing ID: 3042958
163 Ocean Ave

Massapequa, 11758
$775,000
3 Beds | 3 Baths Full | 1 Baths Half
Lot Size: 85 X 156 SqFt
Listing ID: 3066612
37 Shelley Dr

Massapequa, 11758
$763,000
4 Beds | Baths Full | Baths Half
Lot Size: 115 X 100 SqFt
Listing ID: 2274107
233 W Riviera Dr

Massapequa, 11758
$759,000
3 Beds | 2 Baths Full | 0 Baths Half
Lot Size: 100 X 100 SqFt
Listing ID: 2371252
5 Beach Rd

Massapequa, 11758
$755,000
5 Beds | 2 Baths Full | 1 Baths Half
Lot Size: 70 X 100 SqFt
Listing ID: 2980245
5 Beach Rd

Massapequa, 11758
$755,000
5 Beds | 2 Baths Full | 1 Baths Half
Lot Size: 70 X 100 SqFt
Listing ID: P1298700
20 S Merrick Rd

Massapequa, 11758
$750,000
6 Beds | 2 Baths Full | 1 Baths Half
Lot Size: 127 X 100 SqFt
Listing ID: 2137102
2 Jeanette Dr

Massapequa, 11758
$735,000
3 Beds | Baths Full | Baths Half
Lot Size: 126 X 100 SqFt
Listing ID: 2274756
2 Jeanette Dr

Massapequa, 11758
$725,000
3 Beds | 3 Baths Full | 0 Baths Half
Lot Size: 126X100 SqFt
Listing ID: 2972725
1650 George Rd

Wantagh, 11793
$715,000
4 Beds | 2 Baths Full | 1 Baths Half
Lot Size: 69X125 SqFt
Listing ID: 2800961
663 Parkside Blvd

Massapequa, 11758
$690,000
3 Beds | 2 Baths Full | 0 Baths Half
Lot Size: 110 X148 SqFt
Listing ID: 2853938
89 Baltimore Ave

Massapequa, 11758
$680,000
4 Beds | 2 Baths Full | 1 Baths Half
Lot Size: 60 X 100 SqFt
Listing ID: 2750782
205 Bay Dr

Massapequa, 11758
$677,000
5 Beds | 2 Baths Full | 1 Baths Half
Lot Size: 100X105 SqFt
Listing ID: 2671863
11 Anchor Dr

Massapequa, 11758
$669,000
4 Beds | 2 Baths Full | 1 Baths Half
Lot Size: 70X100 SqFt
Listing ID: 2806317
67 Shore Dr

Copiague, 11726
$637,500
4 Beds | 2 Baths Full | 0 Baths Half
Lot Size: 101X131 SqFt
Listing ID: 2732526
2954 Huntington Ct

Wantagh, 11793
$625,000
3 Beds | 3 Baths Full | 0 Baths Half
Lot Size: 132X138 SqFt
Listing ID: 2997567
227 Bayview Ave

Massapequa, 11758
$590,000
4 Beds | 2 Baths Full | 1 Baths Half
Lot Size: 70 X 101 SqFt
Listing ID: 2614298
149 Division Ave

Massapequa, 11758
$585,000
4 Beds | 2 Baths Full | 0 Baths Half
Lot Size: 70 X 107 SqFt
Listing ID: 2445405
214 W End Ave

Massapequa, 11758
$580,000
3 Beds | Baths Full | Baths Half
Lot Size: 66 X 112 SqFt
Listing ID: 2166137
46 Twixt Hill Rd

St. James, 11780
$575,000
4 Beds | 2 Baths Full | 1 Baths Half
Lot Size: .56 SqFt
Listing ID: 3057801
44 Old East Neck Rd

Melville, 11747
$570,000
5 Beds | 2 Baths Full | 1 Baths Half
Lot Size: .50 SqFt
Listing ID: 2605756
160 Brewster Rd

Massapequa, 11758
$570,000
3 Beds | 2 Baths Full | 0 Baths Half
Lot Size: 100 X 100 SqFt
Listing ID: 2341408
29 W Adam Rd

Massapequa, 11758
$569,000
5 Beds | 3 Baths Full | 0 Baths Half
Lot Size: 70X100 SqFt
Listing ID: 2697051
22 Shinnecock Ave

Massapequa, 11758
$569,000
3 Beds | 2 Baths Full | 1 Baths Half
Lot Size: 80X100 SqFt
Listing ID: 2981374
1230 Adrienne Ln

Seaford, 11783
$560,000
4 Beds | 2 Baths Full | 1 Baths Half
Lot Size: 60X128 SqFt
Listing ID: 2931765
9 Ensign Ln

Massapequa, 11758
$555,000
4 Beds | 2 Baths Full | 1 Baths Half
Lot Size: 68X107 SqFt
Listing ID: 2836818
11 Ensign Ln

Massapequa, 11758
$555,000
4 Beds | Baths Full | Baths Half
Lot Size: 69 X 100 SqFt
Listing ID: 2299234
301 Lakeshore Blvd

Massapequa Park, 11762
$554,000
3 Beds | 2 Baths Full | 0 Baths Half
Lot Size: 90X103 SqFt
Listing ID: 2649067
395 Atlantic Ave

Massapequa Park, 11762
$550,000
3 Beds | 2 Baths Full | 0 Baths Half
Lot Size: 72X100 SqFt
Listing ID: 2859769
6 Admiral Rd

Massapequa, 11758
$550,000
4 Beds | Baths Full | Baths Half
Lot Size: 75 X 104 SqFt
Listing ID: 2232597
1405 Cleveland Ave

East Meadow, 11554
$549,000
3 Beds | 2 Baths Full | 0 Baths Half
Lot Size: 80X99 SqFt
Listing ID: 3002600
120 N East Blvd

Massapequa, 11758
$547,000
4 Beds | 3 Baths Full | 0 Baths Half
Lot Size: 100 X100 SqFt
Listing ID: 2958541
6 Captains Walk

Bay Shore, 11706
$542,500
3 Beds | 2 Baths Full | 1 Baths Half
Lot Size: SqFt
Listing ID: 2846588
33 Fox Blvd

Massapequa, 11758
$540,000
3 Beds | 2 Baths Full | 1 Baths Half
Lot Size: 60X152 SqFt
Listing ID: 2910837
378 Harrison Ave

Massapequa, 11758
$539,000
3 Beds | 1 Baths Full | 1 Baths Half
Lot Size: 110X112 SqFt
Listing ID: P1318039
38 W Adam Rd

Massapequa, 11758
$537,500
5 Beds | 2 Baths Full | 1 Baths Half
Lot Size: 70X100 SqFt
Listing ID: 2781358
3651 Woodbine Ave

Wantagh, 11793
$535,000
4 Beds | 2 Baths Full | 0 Baths Half
Lot Size: 100 X 165 SqFt
Listing ID: 2305580
100 Connecticut Ave

Massapequa, 11758
$529,000
3 Beds | 1 Baths Full | 1 Baths Half
Lot Size: 80 X 100 SqFt
Listing ID: 3054000
65 Linden St

Massapequa, 11758
$523,000
3 Beds | 2 Baths Full | 0 Baths Half
Lot Size: 80X100 SqFt
Listing ID: 2834282
33 W Brewster Rd

Massapequa, 11758
$520,000
3 Beds | 2 Baths Full | 0 Baths Half
Lot Size: 70X100 SqFt
Listing ID: 2692289
2031 Shaw Dr

N. Merrick, 11566
$520,000
4 Beds | 2 Baths Full | 1 Baths Half
Lot Size: 63X145 SqFt
Listing ID: 2660022
4 Ave Louise

Massapequa Park, 11762
$520,000
3 Beds | 2 Baths Full | 0 Baths Half
Lot Size: 60X100 SqFt
Listing ID: 2926939
3 Jackson Pl

Massapequa, 11758
$520,000
3 Beds | 2 Baths Full | 0 Baths Half
Lot Size: 60X100 SqFt
Listing ID: 2842176
14 West End Ave

Massapequa, 11758
$519,000
3 Beds | Baths Full | Baths Half
Lot Size: 70 X 125 SqFt
Listing ID: 2284097
117 Beverly Rd

Massapequa, 11758
$515,000
4 Beds | 2 Baths Full | 1 Baths Half
Lot Size: 70 X 100 SqFt
Listing ID: 2642989
18 W Highland St

Massapequa, 11758
$515,000
4 Beds | 1 Baths Full | 1 Baths Half
Lot Size: 80 X 100 SqFt
Listing ID: 2946474
130 Tardy Ln

Wantagh, 11793
$509,000
5 Beds | 2 Baths Full | 0 Baths Half
Lot Size: 60X125 SqFt
Listing ID: 2875671
47 Jackson Pl

Massapequa, 11758
$500,000
4 Beds | 2 Baths Full | 0 Baths Half
Lot Size: 80 X 100 SqFt
Listing ID: 2849292
88 Alhambra Rd

Massapequa, 11758
$500,000
3 Beds | 3 Baths Full | 0 Baths Half
Lot Size: 40 X 140 SqFt
Listing ID: 2620016
47 Bayview Ave

Massapequa, 11758
$494,000
3 Beds | Baths Full | Baths Half
Lot Size: 100 X 172 SqFt
Listing ID: 2232676
14 Surrey Rd

Massapequa, 11758
$480,000
3 Beds | 2 Baths Full | 0 Baths Half
Lot Size: 61X152 SqFt
Listing ID: 2840067
122 Wilson St

Massapequa Park, 11762
$475,000
3 Beds | 2 Baths Full | 0 Baths Half
Lot Size: 60 X 100 SqFt
Listing ID: 2190812
3597 Nimrod St

Seaford, 11783
$475,000
4 Beds | Baths Full | Baths Half
Lot Size: 60 X 100 SqFt
Listing ID: 2232648
10 W End Ave

Massapequa, 11758
$472,500
3 Beds | 1 Baths Full | 1 Baths Half
Lot Size: 70 X 125 SqFt
Listing ID: 2462301
200 Alhambra Rd

Massapequa, 11758
$470,000
4 Beds | 2 Baths Full | 1 Baths Half
Lot Size: 90 X 106 SqFt
Listing ID: 2716490
32 Eaton Ln

West Islip, 11795
$465,000
4 Beds | 2 Baths Full | 1 Baths Half
Lot Size: 78 X 144 SqFt
Listing ID: 2270236
24 Plymouth Rd

Massapequa, 11758
$463,500
4 Beds | 2 Baths Full | 0 Baths Half
Lot Size: 61 X 112 SqFt
Listing ID: 2144270
2349 Hampton Ave

Seaford, 11783
$462,000
4 Beds | 2 Baths Full | 0 Baths Half
Lot Size: 80X100 SqFt
Listing ID: 3016497
117 Atlantic Ave

Massapequa Park, 11762
$450,000
3 Beds | 1 Baths Full | 0 Baths Half
Lot Size: 72X100 SqFt
Listing ID: 2808486
130 Clark Blvd

Massapequa Park, 11762
$450,000
4 Beds | 2 Baths Full | 0 Baths Half
Lot Size: 60X100 SqFt
Listing ID: 3000747
68 Wilshire Ln

Oakdale, 11769
$450,000
4 Beds | 2 Baths Full | 1 Baths Half
Lot Size: 104 X 108 SqFt
Listing ID: 3033698
67 Scott St

Massapequa Park, 11762
$447,000
3 Beds | 2 Baths Full | 0 Baths Half
Lot Size: 65 X 100 SqFt
Listing ID: 2150215
220 Division Ave

Massapequa, 11758
$445,000
4 Beds | 2 Baths Full | 0 Baths Half
Lot Size: 50 X 102 SqFt
Listing ID: 2441611
120 Carley Dr

W. Sayville, 11796
$445,000
5 Beds | 1 Baths Full | 1 Baths Half
Lot Size: 75 X 150 SqFt
Listing ID: 3065975
101 Jetmore Pl

Massapequa, 11758
$440,000
4 Beds | 2 Baths Full | 0 Baths Half
Lot Size: 114X107 SqFt
Listing ID: P1281323
6 Castaldi Ct

Bethpage, 11714
$440,000
4 Beds | Baths Full | Baths Half
Lot Size: 2900 SqFt
Listing ID: 2241792
495 S 9th St

Lindenhurst, 11757
$440,000
4 Beds | 3 Baths Full | 0 Baths Half
Lot Size: 100X100 SqFt
Listing ID: 2994014
250 S Bay Dr

Massapequa, 11758
$439,500
4 Beds | 2 Baths Full | 0 Baths Half
Lot Size: Irregular SqFt
Listing ID: 2331029
43 Normandy Dr

Bethpage, 11714
$439,000
4 Beds | 2 Baths Full | 0 Baths Half
Lot Size: 60X100 SqFt
Listing ID: 2754224
76 HarbourLn

Bay Shore, 11706
$435,000
2 Beds | 2 Baths Full | 0 Baths Half
Lot Size: SqFt
Listing ID: 2640340
38 Brendan Ave

Massapequa Park, 11762
$435,000
3 Beds | Baths Full | Baths Half
Lot Size: 100X60 SqFt
Listing ID: 2203156
571 Franklin Ave

Massapequa, 11758
$430,000
4 Beds | 2 Baths Full | 0 Baths Half
Lot Size: 74X100 SqFt
Listing ID: 2834743
385 Forest Ave

Massapequa, 11758
$430,000
4 Beds | 2 Baths Full | 0 Baths Half
Lot Size: 55X100 SqFt
Listing ID: 2859711
109 Baltimore Ave

Massapequa, 11758
$430,000
4 Beds | 2 Baths Full | 0 Baths Half
Lot Size: 58 X 100 SqFt
Listing ID: 2280521
60 Linden St

Massapequa, 11758
$430,000
3 Beds | 2 Baths Full | 0 Baths Half
Lot Size: 80 X 100 SqFt
Listing ID: 2801017
13 Burton Ln

Massapequa, 11758
$429,000
4 Beds | 2 Baths Full | 0 Baths Half
Lot Size: 60 X 156 SqFt
Listing ID: 2323670
183 Oceanside St

Islip Terrace, 11752
$425,000
3 Beds | 2 Baths Full | 0 Baths Half
Lot Size: 200X100 SqFt
Listing ID: 2652508
3 Fairfield Rd

Massapequa, 11758
$425,000
3 Beds | 2 Baths Full | 0 Baths Half
Lot Size: 60 X 100 SqFt
Listing ID: 2847729
22 East Shore Dr

Massapequa, 11758
$425,000
4 Beds | 2 Baths Full | 0 Baths Half
Lot Size: 100X110 SqFt
Listing ID: 2891712
12 Blue Spruce Ln

Commack, 11725
$422,500
3 Beds | 1 Baths Full | 1 Baths Half
Lot Size: .25 SqFt
Listing ID: 2580955
25 Brendan Ave

Massapequa Park, 11762
$420,000
4 Beds | 2 Baths Full | 0 Baths Half
Lot Size: 70X100 SqFt
Listing ID: 2735974
23 W Bayview St

Massapequa, 11758
$420,000
4 Beds | 2 Baths Full | 0 Baths Half
Lot Size: 40X100 SqFt
Listing ID: 2997475
142 Greenwwod Dr

Massapequa, 11758
$417,500
3 Beds | 2 Baths Full | 1 Baths Half
Lot Size: 70 X 101 SqFt
Listing ID: 2870803
179 Brendan Ave

Massapequa Park, 11762
$415,000
4 Beds | 2 Baths Full | 0 Baths Half
Lot Size: 60X100 SqFt
Listing ID: 2690954
226 W Riviera Dr

Lindenhurst, 11757
$412,000
4 Beds | 2 Baths Full | 0 Baths Half
Lot Size: 120 X 100 SqFt
Listing ID: 2310847
21 Lake St

Massapequa, 11758
$410,000
3 Beds | 2 Baths Full | 0 Baths Half
Lot Size: 80X125 SqFt
Listing ID: 2984373
19 Elm St

Massapequa, 11758
$410,000
5 Beds | 2 Baths Full | 0 Baths Half
Lot Size: 57 X 115 SqFt
Listing ID: 2542120
120 N East Blvd

Massapequa, 11758
$410,000
4 Beds | 3 Baths Full | 0 Baths Half
Lot Size: 100 X 100 SqFt
Listing ID: 2452486
1497 Jerusalem Ave

Merrick, 11566
$409,000
3 Beds | 1 Baths Full | 0 Baths Half
Lot Size: 60 X 113 SqFt
Listing ID: 3082091
250 Park Ln

Massapequa, 11758
$405,000
3 Beds | 2 Baths Full | 0 Baths Half
Lot Size: 60X117 SqFt
Listing ID: 2638025
29 Florence Ave

Massapequa, 11758
$405,000
4 Beds | 3 Baths Full | 0 Baths Half
Lot Size: 74X146 SqFt
Listing ID: 2685966
41 Division Ave

Massapequa, 11758
$402,833
3 Beds | 2 Baths Full | 0 Baths Half
Lot Size: 70 X 100 SqFt
Listing ID: 2523090
12 Second Ave

Massapequa Park, 11762
$400,000
5 Beds | 2 Baths Full | 0 Baths Half
Lot Size: 70 X 95 SqFt
Listing ID: 2948379
2065 Ennabrock Rd

N. Bellmore, 11710
$400,000
4 Beds | 2 Baths Full | 0 Baths Half
Lot Size: 65X100 SqFt
Listing ID: 2691978
60 Van Buren St

Massapequa Park, 11762
$390,000
3 Beds | 1 Baths Full | 0 Baths Half
Lot Size: 60X100 SqFt
Listing ID: 2869206
55 Park Ln

Massapequa Park, 11762
$385,000
3 Beds | 1 Baths Full | 0 Baths Half
Lot Size: 60X118 SqFt
Listing ID: 2931618
318 33rd St

Lindenhurst, 11757
$385,000
4 Beds | 2 Baths Full | 1 Baths Half
Lot Size: 60 X 100 SqFt
Listing ID: 2942228
10 Floyd Ln

Massapequa Park, 11762
$382,500
3 Beds | 2 Baths Full | 0 Baths Half
Lot Size: .18 Acre SqFt
Listing ID: 2564896
72 Linden St

Massapequa, 11758
$377,000
3 Beds | 2 Baths Full | 0 Baths Half
Lot Size: 40 X 100 SqFt
Listing ID: 2858067
50 Jester Ln

Levittown, 11756
$374,990
3 Beds | Baths Full | Baths Half
Lot Size: 60 X 100 SqFt
Listing ID: 2187627
4040 Anne Dr

Seaford, 11783
$370,000
3 Beds | 1 Baths Full | 0 Baths Half
Lot Size: 60 X 105 SqFt
Listing ID: 2364216
114 Charles Ave

Massapequa Park, 11762
$370,000
4 Beds | 2 Baths Full | 0 Baths Half
Lot Size: 60X100 SqFt
Listing ID: 2680594
239 Brooklyn Ave

Massapequa Park, 11762
$369,500
3 Beds | 1 Baths Full | 0 Baths Half
Lot Size: 60X100 SqFt
Listing ID: 2644023
65 Jefferson Rd

Farmingdale, 11735
$369,000
4 Beds | Baths Full | Baths Half
Lot Size: Irreg SqFt
Listing ID: 2225664
50 Ontario Ave

Massapequa, 11758
$368,500
4 Beds | 2 Baths Full | 1 Baths Half
Lot Size: 72X100 SqFt
Listing ID: 2856603
15 W Lake Dr

Amityville, 11701
$368,500
5 Beds | 2 Baths Full | 1 Baths Half
Lot Size: 100X113 SqFt
Listing ID: 2780072
39 W Harrison Ave

Babylon, 11702
$365,000
5 Beds | 2 Baths Full | 0 Baths Half
Lot Size: 80 X 100 SqFt
Listing ID: 2513182
12 Barbara Dr

Farmingdale, 11735
$360,000
4 Beds | 1 Baths Full | 0 Baths Half
Lot Size: 108 X 115 SqFt
Listing ID: 2317640
77 W Shore Dr

Massapequa, 11758
$360,000
4 Beds | 4 Baths Full | 0 Baths Half
Lot Size: 80 X 166 SqFt
Listing ID: 2543356
194 Park Ln

Massapequa, 11758
$360,000
3 Beds | 1 Baths Full | 0 Baths Half
Lot Size: 60X117 SqFt
Listing ID: 2589433
3550 Wyanet St

Seaford, 11783
$355,000
3 Beds | 1 Baths Full | 0 Baths Half
Lot Size: 67X100 SqFt
Listing ID: 2827698
55 Berkeley Pl

Massapequa, 11758
$350,000
5 Beds | Baths Full | Baths Half
Lot Size: 40 X 100 SqFt
Listing ID: 2194736
38 Dale Ln

Levittown, 11756
$348,000
4 Beds | 2 Baths Full | 0 Baths Half
Lot Size: 68 X 99 SqFt
Listing ID: 2988459
1691 Harold Ave

Wantagh, 11793
$347,500
3 Beds | 1 Baths Full | 0 Baths Half
Lot Size: 40X125 SqFt
Listing ID: 2768063
67 Division Ave

Massapequa, 11758
$345,000
3 Beds | 1 Baths Full | 1 Baths Half
Lot Size: 60 X 108 SqFt
Listing ID: 2346250
2 Amy Ct

Massapequa, 11758
$342,500
3 Beds | 1 Baths Full | 1 Baths Half
Lot Size: Irregular SqFt
Listing ID: 2715932
9 Windsor

Amityville, 11701
$340,000
3 Beds | 2 Baths Full | 1 Baths Half
Lot Size: SqFt
Listing ID: 2227093
63 Park Ln

Massapequa, 11758
$339,000
3 Beds | 1 Baths Full | 0 Baths Half
Lot Size: 60X118 SqFt
Listing ID: 2609144
62 Harmony Dr

Massapequa Park, 11762
$334,000
4 Beds | 2 Baths Full | 0 Baths Half
Lot Size: 60 X 100 SqFt
Listing ID: 2495363
33 New Hampshire Ave

Massapequa, 11758
$331,000
4 Beds | 1 Baths Full | 0 Baths Half
Lot Size: 60 X 100 SqFt
Listing ID: 2462459
261 N Chestnut St

N. Massapequa, 11758
$329,000
4 Beds | 2 Baths Full | 0 Baths Half
Lot Size: 70 X 100 SqFt
Listing ID: 2447986
2 Jackson Pl

Massapequa, 11758
$327,500
3 Beds | 1 Baths Full | 1 Baths Half
Lot Size: 100 X 100 SqFt
Listing ID: 2542263
128 Division Ave

Massapequa, 11758
$320,000
2 Beds | 2 Baths Full | 0 Baths Half
Lot Size: 40 X 117 SqFt
Listing ID: 2323216
93 Riverside Ave

Massapequa, 11758
$320,000
3 Beds | 1 Baths Full | 0 Baths Half
Lot Size: 60X100 SqFt
Listing ID: P1307439
73 Boston Ave

Massapequa, 11758
$320,000
4 Beds | 1 Baths Full | 0 Baths Half
Lot Size: 60X100 SqFt
Listing ID: 2875076
3 Fairfield Rd

Massapequa, 11758
$312,000
3 Beds | 1 Baths Full | 1 Baths Half
Lot Size: 60 X 100 SqFt
Listing ID: 2341404
338 Brendan Ave

Massapequa, 11758
$312,000
3 Beds | 1 Baths Full | 0 Baths Half
Lot Size: 60 X 100 SqFt
Listing ID: P1274510
187 Clark Blvd

Massapequa Park, 11762
$310,000
2 Beds | 1 Baths Full | 0 Baths Half
Lot Size: 60X100 SqFt
Listing ID: 2679600
161 Juanita Ave

Freeport, 11520
$305,000
3 Beds | Baths Full | Baths Half
Lot Size: 40 X 100 SqFt
Listing ID: 2230213
124 N Cedar St

Massapequa, 11758
$300,000
3 Beds | 1 Baths Full | 1 Baths Half
Lot Size: 70X100 SqFt
Listing ID: 2696427
18 Utica Ave

Hicksville, 11801
$295,000
3 Beds | 3 Baths Full | 0 Baths Half
Lot Size: 53X106 SqFt
Listing ID: P1214131
2 Nassau Rd

Massapequa, 11758
$280,000
3 Beds | 2 Baths Full | 0 Baths Half
Lot Size: 92 X 116 SqFt
Listing ID: 2558676
335 MarinersWay

Copiague, 11726
$279,000
1 Beds | 1 Baths Full | 0 Baths Half
Lot Size: 0X0 SqFt
Listing ID: 2958543
25 Sunrise Ave

Lindenhurst, 11757
$278,000
2 Beds | 1 Baths Full | 0 Baths Half
Lot Size: 50 X 51 SqFt
Listing ID: 3040252
469 Woodbine St

Uniondale, 11553
$278,000
2 Beds | 1 Baths Full | 0 Baths Half
Lot Size: 94X125 SqFt
Listing ID: 3085681
222 S Bay Dr

Massapequa, 11758
$265,000
3 Beds | 2 Baths Full | 0 Baths Half
Lot Size: 50 X 101 SqFt
Listing ID: 2562907
22 Rainbow Ln

Lindenhurst, 11757
$260,000
3 Beds | 2 Baths Full | 0 Baths Half
Lot Size: 75 X 100 SqFt
Listing ID: 2622155
17 S Martin Rd

Bethpage, 11714
$260,000
5 Beds | 1 Baths Full | 0 Baths Half
Lot Size: 60 X 115 SqFt
Listing ID: 2375552
13 W Hampton Rd

Lindenhurst, 11757
$257,500
3 Beds | 1 Baths Full | 0 Baths Half
Lot Size: 60X100 SqFt
Listing ID: 2619935
24 Hayes Rd

Amityville, 11701
$250,000
3 Beds | 2 Baths Full | 2 Baths Half
Lot Size: 140X100 SqFt
Listing ID: 2709276
300 Lenox Ave

Uniondale, 11553
$235,000
3 Beds | 1 Baths Full | 1 Baths Half
Lot Size: 50 X 100 SqFt
Listing ID: 2590151
329-1 HicksvilleRd

Bethpage, 11714
$230,000
1 Beds | 1 Baths Full | 0 Baths Half
Lot Size: SqFt
Listing ID: 3068765
2 Pirates

Massapequa, 11758
$206,000
3 Beds | 1 Baths Full | 0 Baths Half
Lot Size: 40 X 205 SqFt
Listing ID: 2618959
1781 Heckscher Ave

Bay Shore, 11706
$195,000
3 Beds | 2 Baths Full | 0 Baths Half
Lot Size: 105 X 195 SqFt
Listing ID: 2454105
22 Rainbow Ln

Lindenhurst, 11757
$166,000
3 Beds | 1 Baths Full | 0 Baths Half
Lot Size: 75 X 100 SqFt
Listing ID: 2565114
373 Beachview St

Copiague, 11726
$112,000
2 Beds | 2 Baths Full | 0 Baths Half
Lot Size: 80 X 100 SqFt
Listing ID: 2611890
208 Division Ave

Massapequa, 11758
$2,600
4 Beds | 2 Baths Full | 0 Baths Half
Lot Size: 50 X 101 SqFt
Listing ID: 2627394