---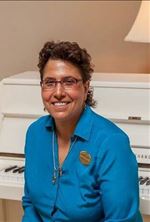 Licensed Associate Broker
Email Me
---
About Me
Professional Experience:
2004: Licensed Real Estate Salesperson
2005 - 2010: Worked for a Real Estate Brokerage in Mt. Sinia and Setauket Offices
2008: Achieved Licensed Associate Broker License
2009: Short Sales Specialist, Buyer Specialist and LGBT Certified
2010: January Recruited to another Real Estate Brokerage
2010: 4th Quarter Top Selling Agent
2012: October Recruited by Realty Connect USA
2013: Presidents Circle at Realty Connect USA
Multi-Million Dollar Producer Year After Year Since 2004
In our Community:
Prior to 2004: Registered Nurse, Critical Care Cardiology and Cardiothoracic Surgical Post Op.
2009 Served as past Vice President Membership of Suffolk Toastmasters.
2011 Founding President of Three Village LeTip Business Networking Organization
2012 VP Education of Suffolk Toastmasters
2012 Winner of Suffolk Toastmasters Humorous Speech Contest
2012 Winner Division H Toastmasters Humorous Speech Contest
Former Member of Three Village Chamber of Commerce
Former Member of Middle Country Chamber of Commerce
Real Estate Speaking Engagements:
2008:Three Village People: Market Conditions
2008:Three Village Chamber: Market Conditions during banking crisis
2009: Setauket Civic Association - banking crash. "Market Conditions" Predicted continued fall of prices.
2011: Setauket Civic Association - again on "Preparing a Home For Sale"
2011: LeTip Three Village "Real Estate Stats and Market Direction."
2012: LeTip Three Village "Maximizing What You Have To Get The Most Money."
Proud Patriot Graduate of Ward Melville High School
My Listings
My Under Contract Homes
My Sold Homes
71 Van Brunt Manor Rd

Setauket, 11733
$1,290,000
6 Beds | 3 Baths Full | 2 Baths Half
Lot Size: 0X0 SqFt
Listing ID: 3027336
9 Rosita Ln

Port Jefferson, 11777
$1,155,000
3 Beds | 3 Baths Full | 0 Baths Half
Lot Size: 0X0 SqFt
Listing ID: 2950664
38 Main St

Stony Brook, 11790
$975,000
3 Beds | 2 Baths Full | 1 Baths Half
Lot Size: .47 SqFt
Listing ID: 2861144
9 Rosita Ln

Port Jefferson, 11777
$928,000
5 Beds | 3 Baths Full | 0 Baths Half
Lot Size: .73 Acre SqFt
Listing ID: 2592580
88 Dyke Rd

Setauket, 11733
$895,000
3 Beds | 4 Baths Full | 0 Baths Half
Lot Size: 2.64 SqFt
Listing ID: 2857914
75 Old Post Rd

Setauket, 11733
$695,000
4 Beds | 3 Baths Full | 1 Baths Half
Lot Size: 1.35 SqFt
Listing ID: 2822410
4 Mondavi Ln

Setauket, 11733
$655,000
4 Beds | 2 Baths Full | 2 Baths Half
Lot Size: 079 SqFt
Listing ID: 2664973
9 Walnut Ave

Setauket, 11733
$556,250
4 Beds | 3 Baths Full | 0 Baths Half
Lot Size: .26 SqFt
Listing ID: 2935252
119 Nadia Ct

Port Jefferson, 11777
$555,000
3 Beds | 3 Baths Full | 1 Baths Half
Lot Size: 0X0 SqFt
Listing ID: 3048242
12 Brandywine Dr

Setauket, 11733
$550,000
4 Beds | 3 Baths Full | 1 Baths Half
Lot Size: .52 SqFt
Listing ID: 2321608
235 School St

Oyster Bay, 11771
$540,000
3 Beds | 2 Baths Full | 0 Baths Half
Lot Size: 92X177 SqFt
Listing ID: 2614499
95 PaddingtonCir

Smithtown, 11787
$485,000
3 Beds | 2 Baths Full | 1 Baths Half
Lot Size: 0X0 SqFt
Listing ID: 2958893
56 Barker Dr

Stony Brook, 11790
$475,000
3 Beds | 2 Baths Full | 0 Baths Half
Lot Size: 0X0 SqFt
Listing ID: 2929613
1 Waters Edge Unit 1

Shirley, 11967
$470,000
2 Beds | 2 Baths Full | 1 Baths Half
Lot Size: SqFt
Listing ID: 2877096
13 Waters Edge

Shirley, 11967
$469,999
3 Beds | 3 Baths Full | 1 Baths Half
Lot Size: 0X0 SqFt
Listing ID: 2745043
50 Sycamore Cir

Stony Brook, 11790
$460,000
4 Beds | 2 Baths Full | 1 Baths Half
Lot Size: .37 SqFt
Listing ID: 2601437
1 34th St

Stony Brook, 11790
$449,000
4 Beds | 3 Baths Full | 0 Baths Half
Lot Size: .48 SqFt
Listing ID: 2601693
19 Mud Rd

E. Setauket, 11733
$445,000
6 Beds | Baths Full | Baths Half
Lot Size: .33 SqFt
Listing ID: 2156323
14 Waters Edge Unit 14

Shirley, 11967
$441,600
3 Beds | 2 Baths Full | 1 Baths Half
Lot Size: SqFt
Listing ID: 2686253
61 Landing Ln

Port Jefferson, 11777
$430,000
4 Beds | 2 Baths Full | 1 Baths Half
Lot Size: .41 SqFt
Listing ID: 2781961
9 Ronny St

E. Northport, 11731
$427,000
3 Beds | 2 Baths Full | 1 Baths Half
Lot Size: .43 SqFt
Listing ID: 2636013
24 Main St

Stony Brook, 11790
$425,000
2 Beds | 2 Baths Full | 0 Baths Half
Lot Size: 199X136 SqFt
Listing ID: 2767687
11 Brandywine Dr

E. Setauket, 11733
$425,000
4 Beds | 2 Baths Full | 1 Baths Half
Lot Size: .78 SqFt
Listing ID: 2580842
1148 N Country Rd

Stony Brook, 11790
$405,000
5 Beds | 3 Baths Full | 1 Baths Half
Lot Size: .36 SqFt
Listing ID: 2317499
5 Richard Rd

Selden, 11784
$402,000
4 Beds | Baths Full | Baths Half
Lot Size: .28 SqFt
Listing ID: 2126860
43 Sunflower RidgeRd

S. Setauket, 11720
$401,000
3 Beds | 3 Baths Full | 1 Baths Half
Lot Size: 0X0 SqFt
Listing ID: 3018558
27A Lubber St

Stony Brook, 11790
$400,000
3 Beds | 2 Baths Full | 0 Baths Half
Lot Size: 1.24 SqFt
Listing ID: 2209815
17 Ketchum Ave

St. James, 11780
$399,900
4 Beds | 2 Baths Full | 0 Baths Half
Lot Size: .51 SqFt
Listing ID: 2489761
201 ErikDr

Setauket, 11733
$389,000
2 Beds | 2 Baths Full | 1 Baths Half
Lot Size: 0X0 SqFt
Listing ID: 2879052
393 Main St

E. Setauket, 11733
$387,500
3 Beds | Baths Full | Baths Half
Lot Size: .5 Acre SqFt
Listing ID: 2187071
1 Brook Dr

Stony Brook, 11790
$377,500
3 Beds | 2 Baths Full | 0 Baths Half
Lot Size: 0X0 SqFt
Listing ID: 2902223
3 Hanson Way

Coram, 11727
$370,500
5 Beds | Baths Full | Baths Half
Lot Size: .41 SqFt
Listing ID: 2205615
15 Lolly Ln

Centereach, 11720
$370,000
3 Beds | 2 Baths Full | 0 Baths Half
Lot Size: .46 SqFt
Listing ID: 2726754
46 Washington St

Setauket, 11733
$355,000
4 Beds | 2 Baths Full | 0 Baths Half
Lot Size: .27 SqFt
Listing ID: 2348919
88 University Heigh Dr

Stony Brook, 11790
$350,000
3 Beds | 1 Baths Full | 1 Baths Half
Lot Size: .35 SqFt
Listing ID: 2664900
45 Mud Road Rd

Setauket, 11733
$350,000
3 Beds | 1 Baths Full | 1 Baths Half
Lot Size: .5 Acre SqFt
Listing ID: 2793701
15 Bellwood Ave

S. Setauket, 11720
$350,000
3 Beds | 1 Baths Full | 1 Baths Half
Lot Size: 125X97.5 SqFt
Listing ID: P1337883
1423 Stony Brook Rd

Stony Brook, 11790
$350,000
7 Beds | Baths Full | Baths Half
Lot Size: .45 SqFt
Listing ID: 2271918
5 Wakefield Ave

Coram, 11727
$349,900
5 Beds | 3 Baths Full | 1 Baths Half
Lot Size: 126X SqFt
Listing ID: 2667091
250 N Washington Ave

Centereach, 11720
$345,000
4 Beds | 2 Baths Full | 0 Baths Half
Lot Size: 1 Acre SqFt
Listing ID: 2852642
300 Woodhull Ave

Pt.Jefferson Sta, 11776
$327,500
3 Beds | 1 Baths Full | 1 Baths Half
Lot Size: 67X SqFt
Listing ID: 2761397
3 Stony Road Ext

Stony Brook, 11790
$326,000
2 Beds | 1 Baths Full | 0 Baths Half
Lot Size: 171X130 SqFt
Listing ID: 2652935
411 Myrtle

Pt.Jefferson Vil, 11777
$325,000
1 Beds | 1 Baths Full | 0 Baths Half
Lot Size: .04 SqFt
Listing ID: P1320633
3 Twisting Dr

Lake Grove, 11755
$325,000
4 Beds | 3 Baths Full | 0 Baths Half
Lot Size: .22 SqFt
Listing ID: 2257270
18 Three Village Ln

Setauket, 11733
$315,000
4 Beds | 2 Baths Full | 1 Baths Half
Lot Size: .41 SqFt
Listing ID: 2768228
17 Partridge Ln

E. Setauket, 11733
$310,000
3 Beds | 2 Baths Full | 0 Baths Half
Lot Size: 104X SqFt
Listing ID: 2749058
24 Arrowhead Ln

E. Setauket, 11733
$309,000
3 Beds | 1 Baths Full | 1 Baths Half
Lot Size: 0X0 SqFt
Listing ID: 2839947
27 Vidoni Dr

Mt. Sinai, 11766
$307,500
4 Beds | 2 Baths Full | 1 Baths Half
Lot Size: 100X SqFt
Listing ID: 2685745
27 Vidoni Dr

Mt. Sinai, 11766
$307,500
4 Beds | 2 Baths Full | 1 Baths Half
Lot Size: 100X SqFt
Listing ID: P1195851
39 Clarkson

Centereach, 11720
$305,000
3 Beds | 1 Baths Full | 0 Baths Half
Lot Size: .22 SqFt
Listing ID: P1317472
23 Sycamore Ave

Lake Grove, 11755
$300,000
4 Beds | 2 Baths Full | 1 Baths Half
Lot Size: .35 SqFt
Listing ID: 2421228
17 Ketchum Ave

St. James, 11780
$295,000
4 Beds | Baths Full | Baths Half
Lot Size: .51 SqFt
Listing ID: 2208264
13 Storz Pl

Lindenhurst, 11757
$285,000
4 Beds | Baths Full | Baths Half
Lot Size: .17 SqFt
Listing ID: 2277637
15 Cabin Ln

E. Setauket, 11733
$282,500
4 Beds | 1 Baths Full | 1 Baths Half
Lot Size: 100X150 SqFt
Listing ID: 2707481
62 Kew Dr

Sound Beach, 11789
$280,000
4 Beds | 2 Baths Full | 0 Baths Half
Lot Size: 0X0 SqFt
Listing ID: 2993254
411 Myrtle Ave

Port Jefferson, 11777
$280,000
1 Beds | 1 Baths Full | 0 Baths Half
Lot Size: .03 SqFt
Listing ID: 2696765
22 Mayflower Ln

E. Setauket, 11733
$278,514
4 Beds | 1 Baths Full | 1 Baths Half
Lot Size: 100X150 SqFt
Listing ID: 2889339
219 N Idaho Ave

N. Massapequa, 11758
$250,000
3 Beds | 1 Baths Full | 0 Baths Half
Lot Size: 40 X 100 SqFt
Listing ID: 2133514
4 BurgoyneCt

Coram, 11727
$245,000
3 Beds | 2 Baths Full | 1 Baths Half
Lot Size: 0X0 SqFt
Listing ID: 2827485
146 Swezey Ln

Middle Island, 11953
$240,000
3 Beds | 2 Baths Full | 0 Baths Half
Lot Size: .38 SqFt
Listing ID: 2259950
26 KnollsDr

Stony Brook, 11790
$225,000
2 Beds | 2 Baths Full | 0 Baths Half
Lot Size: SqFt
Listing ID: 2416773
491 Lockwood Dr

Shirley, 11967
$217,000
3 Beds | Baths Full | Baths Half
Lot Size: .25 SqFt
Listing ID: 2263887
605 Birch Hollow Dr

Shirley, 11967
$203,000
5 Beds | Baths Full | Baths Half
Lot Size: .4 SqFt
Listing ID: 2181242
17 Cedar Ave

Setauket, 11733
$190,000
2 Beds | 1 Baths Full | 0 Baths Half
Lot Size: .14 SqFt
Listing ID: 2496696
9 Connelly Dr

Lake Grove, 11755
$185,000
2 Beds | 1 Baths Full | 0 Baths Half
Lot Size: 42X100 SqFt
Listing ID: 2899582
41 Thornwood Dr

Shirley, 11967
$160,000
3 Beds | 2 Baths Full | 0 Baths Half
Lot Size: 100X100 SqFt
Listing ID: 2977082
61 Gauguin

Middle Island, 11953
$150,000
2 Beds | Baths Full | Baths Half
Lot Size: SqFt
Listing ID: 2268338
24 Edwards Rd

Mastic Beach, 11951
$120,000
2 Beds | 1 Baths Full | 0 Baths Half
Lot Size: 0 X 0 SqFt
Listing ID: 2396374
145 Clinton Ave

Mastic, 11950
$105,000
3 Beds | 1 Baths Full | 0 Baths Half
Lot Size: 220X100 SqFt
Listing ID: 2474583
937 Mastic Rd

Mastic, 11950
$72,000
3 Beds | 1 Baths Full | 0 Baths Half
Lot Size: .24 SqFt
Listing ID: 2583330
937 Mastic Rd

Mastic, 11950
$45,000
3 Beds | 1 Baths Full | 0 Baths Half
Lot Size: 46X SqFt
Listing ID: 2551997
7 Maple Ave

Stony Brook, 11790
$2,600
3 Beds | 1 Baths Full | 1 Baths Half
Lot Size: .23 SqFt
Listing ID: 3056403
411 Myrtle

Pt.Jefferson Vil, 11777
$2,050
1 Beds | 1 Baths Full | 0 Baths Half
Lot Size: SqFt
Listing ID: 3077433
19 College Dr

Stony Brook, 11790
$1,200
1 Beds | 1 Baths Full | 0 Baths Half
Lot Size: 0X0 SqFt
Listing ID: 2845029