---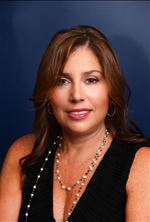 Licensed Salesperson
Email Me
---
About Me
Marci Imber
Areas of Specialty: Syosset/Woodbury/Merrick/Bellmore/Melville/Dix Hills/Cold Spring Harbor/Oyster Bay Cove/Plainview/Jericho/Roslyn/Great Neck

175 Crossways Park Dr West
Woodbury, NY 11797
Office: 516.346-5045
Cell: 516-993-4721.
Fax: 516-558-7032
Email: mimber@realtyconnectusa.com or PrestigiousHomesofli@gmail.com
Qualifications

Real Estate Professional since 2012 on Long Island
Licensed Sales Associate
Member of the Long Island Board of Realtors, 2012 to present
Member of the National Association of Realtors
Luxury Marketing Specialist
Senior Housing Specialist
Fines Homes Specialist
Certified Buyer Representative
Certified E Marketing Specialist
Member of National Association of Realtors, 2012-present
Member of New York State Association of Realtors, 2013-present
Charity Work
Pink Promises
Children's Miracle Network
Lustgarten Foundation
American Cancer Society
John F Kennedy PTA- Past President
Sunrise Day Camp
Island Harvest of Long Island
North Shore Animal League
Toys for Tot's
Background
BS State University of NY at Albany School of Business 1985
30 years of experience in Sales and Customer service in varied industries

Marci has been a life long, Long Island resident, originally from Baldwin Harbor and now has been a long-time resident of the Merrick for 23 years. She is entrenched in the community and well known as a respected and successful Realtor. She specializes in Merrick. Bellmore, Syosset, Woodbury, Melville, Dix Hills, Commack, Plainview, Jericho, Laurel Hollow, Cold Spring Harbor, Muttontown, Oyster Bay Cove, The Brookville's, Old Westbury, The Roslyn's, and all of the North Shore's Gold Coast as well as much of the South Shore.
Marci works together with her Real Estate partner and long time friend, Shari Delouya to meet all of their clients varied real estate needs. Together their knowledge of the many facets of real estate, from property values, and real estate trends to community and school facts, has earned them the trust of their buyers and sellers.

Marci's dedication to go above and beyond for her clients is paramount to her business practice. The majority of Marci and Shari's clients have been referred to them by very satisfied past clients. Continuous communication with their clients, effective and strategic marketing campaigns for their listings, and strong negotiation skills have been integral in Marci and Shari's success. Their vast knowledge and tireless work ethic sets them apart from the competition.

Marci is married to Mitchell and the very proud mother of two grown children.

Visit my agent website: www.PrestigiousHomesofLI.com
My Listings
My Under Contract Homes
My Sold Homes
265 Foxhunt Crescent

Oyster Bay Cove, 11791
$3,200,000
5 Beds | 4 Baths Full | 1 Baths Half
Lot Size: 2 Acres SqFt
Listing ID: 2922484
33 Saddle Ln

Old Brookville, 11545
$2,460,000
5 Beds | 4 Baths Full | 1 Baths Half
Lot Size: 2 Acre SqFt
Listing ID: 2698238
42 Legends Cir

Melville, 11747
$1,725,000
5 Beds | 4 Baths Full | 0 Baths Half
Lot Size: 1 Acre SqFt
Listing ID: 2921100
2 Shetland Ct

Dix Hills, 11746
$1,550,000
6 Beds | 5 Baths Full | 1 Baths Half
Lot Size: .84 SqFt
Listing ID: 2907163
2815 Shore Dr

Merrick, 11566
$1,525,000
5 Beds | 4 Baths Full | 0 Baths Half
Lot Size: .48 SqFt
Listing ID: 2846127
2834 Lindenmere Dr

Merrick, 11566
$1,309,000
4 Beds | 4 Baths Full | 0 Baths Half
Lot Size: 75 X 125 SqFt
Listing ID: 3006591
3067 Shore Dr

Merrick, 11566
$1,300,000
4 Beds | 3 Baths Full | 1 Baths Half
Lot Size: 65X122 SqFt
Listing ID: 3048465
24 The Grasslands

Woodbury, 11797
$1,300,000
5 Beds | 3 Baths Full | 1 Baths Half
Lot Size: 0.59 Acres SqFt
Listing ID: 3073555
2857 Lindenmere Dr

Merrick, 11566
$1,280,000
5 Beds | 5 Baths Full | 1 Baths Half
Lot Size: .27 SqFt
Listing ID: 2974417
304 Melbourne Rd

Great Neck, 11021
$1,248,000
5 Beds | 3 Baths Full | 0 Baths Half
Lot Size: .23 SqFt
Listing ID: 2851277
103 Cypress Dr

Woodbury, 11797
$1,200,000
5 Beds | 3 Baths Full | 1 Baths Half
Lot Size: 1 Acre SqFt
Listing ID: 2868888
4 Michael Ct

Roslyn, 11576
$1,125,000
5 Beds | 3 Baths Full | 1 Baths Half
Lot Size: .27 SqFt
Listing ID: 2743022
220 Rivendell Ct

Melville, 11747
$1,120,000
5 Beds | 3 Baths Full | 1 Baths Half
Lot Size: 0X0 SqFt
Listing ID: 2934809
30 Wilmington Dr

Melville, 11747
$1,100,000
5 Beds | 4 Baths Full | 0 Baths Half
Lot Size: .75 SqFt
Listing ID: 3044840
50 Dalor Ct

Woodbury, 11797
$1,080,000
6 Beds | 4 Baths Full | 1 Baths Half
Lot Size: 1 Acre SqFt
Listing ID: 2861354
9 Riga Ln

Melville, 11747
$999,999
5 Beds | 3 Baths Full | 0 Baths Half
Lot Size: .76 SqFt
Listing ID: 3127015
2794 Lindenmere Dr

Merrick, 11566
$996,600
4 Beds | 3 Baths Full | 0 Baths Half
Lot Size: 75X134 SqFt
Listing ID: 3026755
25 Astro Pl

Dix Hills, 11746
$995,000
5 Beds | 3 Baths Full | 1 Baths Half
Lot Size: 1 SqFt
Listing ID: 2760180
1549 78th St

Brooklyn, 11228
$990,000
3 Beds | 1 Baths Full | 1 Baths Half
Lot Size: 20X100 SqFt
Listing ID: 2994886
47 Pelican Ct

Syosset, 11791
$975,000
4 Beds | 2 Baths Full | 1 Baths Half
Lot Size: 0.45 SqFt
Listing ID: 2757374
648 BalfourPl

Melville, 11747
$975,000
3 Beds | 2 Baths Full | 1 Baths Half
Lot Size: SqFt
Listing ID: 2799145
2 Claverton Ct

Melville, 11747
$959,000
4 Beds | 4 Baths Full | 0 Baths Half
Lot Size: .76 SqFt
Listing ID: 3028465
23 Fall Ln

Jericho, 11753
$915,000
5 Beds | 2 Baths Full | 1 Baths Half
Lot Size: .17 SqFt
Listing ID: 3040991
708 BalfourPl

Melville, 11747
$891,000
3 Beds | 2 Baths Full | 1 Baths Half
Lot Size: SqFt
Listing ID: 2896295
4 Stepping Stone Cres

Dix Hills, 11746
$889,000
7 Beds | 4 Baths Full | 1 Baths Half
Lot Size: 1 Acre SqFt
Listing ID: 2561805
486 Berry Hill Rd

Syosset, 11791
$878,000
5 Beds | 3 Baths Full | 1 Baths Half
Lot Size: 2+ Acres SqFt
Listing ID: 2885701
85 Old Brook Rd

Dix Hills, 11746
$869,000
5 Beds | 3 Baths Full | 1 Baths Half
Lot Size: .85 SqFt
Listing ID: 2963399
49 PheasantLn

Woodbury, 11797
$861,088
4 Beds | 3 Baths Full | 1 Baths Half
Lot Size: SqFt
Listing ID: 2683390
5 Merrill Ln

Woodbury, 11797
$860,000
4 Beds | 3 Baths Full | 0 Baths Half
Lot Size: 70x100 SqFt
Listing ID: 3115862
2090 Blanche Ln

Merrick, 11566
$850,000
4 Beds | 2 Baths Full | 1 Baths Half
Lot Size: 62 X 86 SqFt
Listing ID: 2994962
72 ChestnutLn

Woodbury, 11797
$849,000
4 Beds | 3 Baths Full | 1 Baths Half
Lot Size: SqFt
Listing ID: P1279822
69-13 179th St

Fresh Meadows, 11365
$845,000
3 Beds | 2 Baths Full | 0 Baths Half
Lot Size: 40 X 100 SqFt
Listing ID: 2883060
37 ChestnutLn

Woodbury, 11797
$840,000
4 Beds | 2 Baths Full | 2 Baths Half
Lot Size: SqFt
Listing ID: 2831825
2950 Clubhouse Rd

Merrick, 11566
$835,000
4 Beds | 3 Baths Full | 0 Baths Half
Lot Size: .16 SqFt
Listing ID: 2678543
14 Greenbriar Ln

Dix Hills, 11746
$823,000
5 Beds | 3 Baths Full | 1 Baths Half
Lot Size: 1.28 SqFt
Listing ID: 2833704
2066 Blanche Ln

Merrick, 11566
$815,000
4 Beds | 2 Baths Full | 1 Baths Half
Lot Size: 75 X 100 SqFt
Listing ID: 3019019
35 ChestnutLn

Woodbury, 11797
$807,000
3 Beds | 3 Baths Full | 1 Baths Half
Lot Size: SqFt
Listing ID: 2824506
3035 Bond Dr

Merrick, 11566
$805,000
4 Beds | 2 Baths Full | 1 Baths Half
Lot Size: .17 SqFt
Listing ID: 3042388
28 PheasantLn

Woodbury, 11797
$800,000
3 Beds | 3 Baths Full | 1 Baths Half
Lot Size: SqFt
Listing ID: 2889010
46 ChestnutLn

Woodbury, 11797
$782,000
3 Beds | 3 Baths Full | 1 Baths Half
Lot Size: SqFt
Listing ID: 2742516
10 HerrelsCir

Melville, 11747
$775,000
3 Beds | 2 Baths Full | 0 Baths Half
Lot Size: SqFt
Listing ID: 2751951
10 Herrels Cir

Melville, 11747
$775,000
3 Beds | 2 Baths Full | 0 Baths Half
Lot Size: .18 SqFt
Listing ID: 2752284
3034 Judith Dr

Merrick, 11566
$775,000
5 Beds | 2 Baths Full | 1 Baths Half
Lot Size: 52X102 Irr SqFt
Listing ID: 2868155
2994 Bond Dr

Merrick, 11566
$772,500
4 Beds | 2 Baths Full | 1 Baths Half
Lot Size: 60X100 SqFt
Listing ID: 3026479
20 Harvard Dr

Woodbury, 11797
$770,000
4 Beds | 2 Baths Full | 0 Baths Half
Lot Size: 106x200 SqFt
Listing ID: P1339843
2 Bonnie Ct

Merrick, 11566
$765,000
4 Beds | 2 Baths Full | 1 Baths Half
Lot Size: 73X101 SqFt
Listing ID: 2851373
2706 Bryant Dr

Seaford, 11783
$760,000
5 Beds | 3 Baths Full | 1 Baths Half
Lot Size: .15 SqFt
Listing ID: 3095102
3352 Robbin Ln

Merrick, 11566
$750,000
4 Beds | 2 Baths Full | 1 Baths Half
Lot Size: 60X100 SqFt
Listing ID: 2930504
9 Carry Ln

Melville, 11747
$745,000
5 Beds | 3 Baths Full | 1 Baths Half
Lot Size: .68 SqFt
Listing ID: 2554195
2063 Vine Dr

Merrick, 11566
$740,500
4 Beds | 2 Baths Full | 1 Baths Half
Lot Size: 56X101 SqFt
Listing ID: 2833274
168 High PondDr Unit 168

Jericho, 11753
$740,000
3 Beds | 2 Baths Full | 1 Baths Half
Lot Size: SqFt
Listing ID: 2818786
30 The Mews

Syosset, 11791
$735,000
3 Beds | 2 Baths Full | 1 Baths Half
Lot Size: SqFt
Listing ID: 3099279
3005 Beach Dr

Merrick, 11566
$725,000
5 Beds | 3 Baths Full | 0 Baths Half
Lot Size: 60X100 SqFt
Listing ID: 3026560
3094 Judith Dr

Bellmore, 11710
$715,000
4 Beds | 2 Baths Full | 1 Baths Half
Lot Size: 61 X 100 SqFt
Listing ID: 3030176
3 ClubDr

Jericho, 11753
$710,000
3 Beds | 2 Baths Full | 1 Baths Half
Lot Size: SqFt
Listing ID: 2758588
2102 Cayuga Dr

Merrick, 11566
$705,000
4 Beds | 2 Baths Full | 0 Baths Half
Lot Size: .22 SqFt
Listing ID: P1312339
975 Washington Ave

Plainview, 11803
$700,000
4 Beds | 3 Baths Full | 0 Baths Half
Lot Size: 1.3 SqFt
Listing ID: 2632714
3349 Seawane Dr

Merrick, 11566
$700,000
4 Beds | 2 Baths Full | 1 Baths Half
Lot Size: O/S SqFt
Listing ID: 3117300
6 Acorn Ln

Plainview, 11803
$699,000
4 Beds | 2 Baths Full | 1 Baths Half
Lot Size: 70 X 115 SqFt
Listing ID: 2750623
241 Martin Dr

Syosset, 11791
$690,000
4 Beds | 3 Baths Full | 0 Baths Half
Lot Size: .16 SqFt
Listing ID: 3032580
984 Little Whaleneck Rd

Merrick, 11566
$689,000
4 Beds | 3 Baths Full | 1 Baths Half
Lot Size: 44X249 SqFt
Listing ID: 3079980
2041 Lawry Ln

Merrick, 11566
$680,000
3 Beds | 2 Baths Full | 1 Baths Half
Lot Size: 61x100 SqFt
Listing ID: 3118783
144 Cranberry Ct

Melville, 11747
$680,000
4 Beds | 3 Baths Full | 1 Baths Half
Lot Size: .18 SqFt
Listing ID: 2881266
159 Country ClubDr

Commack, 11725
$680,000
3 Beds | 2 Baths Full | 1 Baths Half
Lot Size: 0x0 SqFt
Listing ID: 3107947
144 CranberryCt

Melville, 11747
$680,000
4 Beds | 3 Baths Full | 1 Baths Half
Lot Size: SqFt
Listing ID: 2881267
76 Hidden RidgeDr

Syosset, 11791
$680,000
3 Beds | 2 Baths Full | 1 Baths Half
Lot Size: 0X0 SqFt
Listing ID: 2967214
985 Clark Pl

Woodmere, 11598
$675,000
4 Beds | 3 Baths Full | 1 Baths Half
Lot Size: .20 SqFt
Listing ID: 2692084
9 Edna Ln

Commack, 11725
$675,000
4 Beds | 2 Baths Full | 1 Baths Half
Lot Size: .67 SqFt
Listing ID: 3021981
1891 George Ct

Merrick, 11566
$672,500
4 Beds | 2 Baths Full | 0 Baths Half
Lot Size: 71 x 102 SqFt
Listing ID: 3128380
14 Saxon St

Melville, 11747
$670,000
5 Beds | 3 Baths Full | 1 Baths Half
Lot Size: .25 SqFt
Listing ID: 3017325
2081 Vine Dr

Merrick, 11566
$669,000
4 Beds | 3 Baths Full | 0 Baths Half
Lot Size: .14 SqFt
Listing ID: 2928974
2811 Harbor Rd

Merrick, 11566
$655,000
3 Beds | 2 Baths Full | 1 Baths Half
Lot Size: .22 SqFt
Listing ID: 2819616
50 Morewood Oaks

Port Washington, 11050
$648,000
4 Beds | 2 Baths Full | 1 Baths Half
Lot Size: .16 SqFt
Listing ID: 2662983
43 PheasantLn

Woodbury, 11797
$645,000
3 Beds | 2 Baths Full | 1 Baths Half
Lot Size: SqFt
Listing ID: 2851282
2138 Seneca Pl

Merrick, 11566
$642,600
5 Beds | 2 Baths Full | 0 Baths Half
Lot Size: 78 X 101 SqFt
Listing ID: 3068538
556 Harrison Ave

East Meadow, 11554
$640,000
3 Beds | 2 Baths Full | 0 Baths Half
Lot Size: 92 X 105 SqFt
Listing ID: P1324575
19 ChestnutLn

Woodbury, 11797
$635,000
4 Beds | 2 Baths Full | 1 Baths Half
Lot Size: SqFt
Listing ID: 2662782
3080 Denton Dr

Merrick, 11566
$635,000
4 Beds | 2 Baths Full | 1 Baths Half
Lot Size: .16 SqFt
Listing ID: 2834287
3194 Wynsum Ave

Merrick, 11566
$632,000
4 Beds | 3 Baths Full | 1 Baths Half
Lot Size: 60X100 SqFt
Listing ID: 2682860
18 Dale Dr

Farmingdale, 11735
$629,000
5 Beds | 2 Baths Full | 1 Baths Half
Lot Size: 61X100 SqFt
Listing ID: 2928520
2047 Holland Way

Merrick, 11566
$625,000
4 Beds | 2 Baths Full | 1 Baths Half
Lot Size: 60 X 100 SqFt
Listing ID: 3089362
2718 Bryant Dr

Seaford, 11783
$625,000
4 Beds | 2 Baths Full | 0 Baths Half
Lot Size: 60 X 102 SqFt
Listing ID: 3023709
1658 De Mott Ct

Merrick, 11566
$622,500
4 Beds | 2 Baths Full | 1 Baths Half
Lot Size: 66X93 SqFt
Listing ID: 3010246
1777 Brian Ct

Merrick, 11566
$605,000
4 Beds | 2 Baths Full | 1 Baths Half
Lot Size: 68X100 SqFt
Listing ID: 2913913
8 SheffieldHl

Woodbury, 11797
$599,000
3 Beds | 2 Baths Full | 1 Baths Half
Lot Size: 0X0 SqFt
Listing ID: 3032796
131 Anchorage Dr

West Islip, 11795
$595,000
3 Beds | 2 Baths Full | 0 Baths Half
Lot Size: .25 SqFt
Listing ID: 3113244
3052 Shore Dr

Merrick, 11566
$585,000
4 Beds | 3 Baths Full | 0 Baths Half
Lot Size: 60 X 111 SqFt
Listing ID: 2829412
11 Sheffield Hill

Woodbury, 11797
$584,000
3 Beds | 2 Baths Full | 1 Baths Half
Lot Size: SqFt
Listing ID: 2932453
1 Dooley

Dix Hills, 11746
$577,000
4 Beds | 3 Baths Full | 1 Baths Half
Lot Size: .68 SqFt
Listing ID: 2585207
1915 George Ct

Merrick, 11566
$572,000
3 Beds | 2 Baths Full | 1 Baths Half
Lot Size: .19 SqFt
Listing ID: 2891175
3109 Monterey Dr

Merrick, 11566
$570,000
4 Beds | 2 Baths Full | 1 Baths Half
Lot Size: 78X90 SqFt
Listing ID: 3036864
19 Syosset Cir

Syosset, 11791
$565,000
3 Beds | 2 Baths Full | 0 Baths Half
Lot Size: 65 X 100 SqFt
Listing ID: P1279346
504 Glenwood Ln

East Meadow, 11554
$565,000
3 Beds | 2 Baths Full | 0 Baths Half
Lot Size: 60X100 SqFt
Listing ID: 3062133
25 Columbia Pl

Merrick, 11566
$565,000
4 Beds | 2 Baths Full | 1 Baths Half
Lot Size: 50 X 100 SqFt
Listing ID: 2889545
70 AspenDr Unit 70

Woodbury, 11797
$561,000
3 Beds | 2 Baths Full | 1 Baths Half
Lot Size: SqFt
Listing ID: 3078937
2458 Coolidge Ave

N. Bellmore, 11710
$560,000
4 Beds | 3 Baths Full | 0 Baths Half
Lot Size: 40X117 SqFt
Listing ID: 2962633
239-48 Oak ParkDr Unit 48 B

Douglaston, 11362
$557,000
2 Beds | 2 Baths Full | 0 Baths Half
Lot Size: SqFt
Listing ID: 2890091
1879 Leonard Ln

Merrick, 11566
$555,000
4 Beds | 2 Baths Full | 0 Baths Half
Lot Size: 60X108 SqFt
Listing ID: 2856577
2135 Merokee Dr

Merrick, 11566
$550,000
3 Beds | 1 Baths Full | 1 Baths Half
Lot Size: 94 X 97 SqFt
Listing ID: 3078572
310 Everard St

Dix Hills, 11746
$544,000
3 Beds | 3 Baths Full | 0 Baths Half
Lot Size: .15 SqFt
Listing ID: 2966314
2780 Colonial Ave

Merrick, 11566
$540,000
3 Beds | 1 Baths Full | 1 Baths Half
Lot Size: .19 SqFt
Listing ID: 3015888
3361 Hewlett Ave

Merrick, 11566
$540,000
4 Beds | 2 Baths Full | 1 Baths Half
Lot Size: 60 X111 SqFt
Listing ID: 2740511
3361 Hewlett Ave

Merrick, 11566
$540,000
4 Beds | 2 Baths Full | 1 Baths Half
Lot Size: 60 X111 SqFt
Listing ID: P1214680
1020 Hazel Pl

Woodmere, 11598
$537,500
4 Beds | 2 Baths Full | 1 Baths Half
Lot Size: 70X105 SqFt
Listing ID: 2670978
826 Washington St

Baldwin, 11510
$537,000
5 Beds | 2 Baths Full | 0 Baths Half
Lot Size: .21 SqFt
Listing ID: 3142250
22 BlueberryCt

Melville, 11747
$535,900
3 Beds | 2 Baths Full | 1 Baths Half
Lot Size: SqFt
Listing ID: 2884865
2482 April Ln

Bellmore, 11710
$535,000
3 Beds | 1 Baths Full | 1 Baths Half
Lot Size: 60 X 100 SqFt
Listing ID: 2971250
2109 Ellen Dr

Merrick, 11566
$525,000
4 Beds | 2 Baths Full | 1 Baths Half
Lot Size: 60X100 SqFt
Listing ID: 2975113
1977 Earl Dr

Merrick, 11566
$520,000
4 Beds | 2 Baths Full | 0 Baths Half
Lot Size: 60 X 110 SqFt
Listing ID: 3102522
2092 S Central Dr

East Meadow, 11554
$512,250
3 Beds | 2 Baths Full | 0 Baths Half
Lot Size: 60X100 SqFt
Listing ID: 2999999
2901 Bellmore Ave

Bellmore, 11710
$510,000
4 Beds | 2 Baths Full | 1 Baths Half
Lot Size: 78X99 SqFt
Listing ID: 2777400
108 Lincoln Blvd

Merrick, 11566
$510,000
3 Beds | 2 Baths Full | 0 Baths Half
Lot Size: 60X100 SqFt
Listing ID: 2906596
148 WoodlakeDr

Woodbury, 11797
$500,000
2 Beds | 2 Baths Full | 1 Baths Half
Lot Size: SqFt
Listing ID: 2950135
2686 Fisher Ln

Bellmore, 11710
$490,000
3 Beds | 2 Baths Full | 0 Baths Half
Lot Size: 67X90 SqFt
Listing ID: 3019673
868 Van Buren St

Baldwin, 11510
$487,000
4 Beds | 1 Baths Full | 1 Baths Half
Lot Size: 60x100 SqFt
Listing ID: P1354461
21 Ravine Rd

Great Neck, 11023
$480,000
3 Beds | 2 Baths Full | 0 Baths Half
Lot Size: .16 SqFt
Listing ID: 2577007
1924 Carroll Ave

Merrick, 11566
$479,000
4 Beds | 1 Baths Full | 1 Baths Half
Lot Size: 40X100 SqFt
Listing ID: 2916441
10 Buckingham Rd

Merrick, 11566
$478,000
3 Beds | 1 Baths Full | 1 Baths Half
Lot Size: .11 SqFt
Listing ID: 2875417
2488 Army Pl

Bellmore, 11710
$470,000
3 Beds | 1 Baths Full | 1 Baths Half
Lot Size: 60X105 SqFt
Listing ID: 2961531
8 Hastings St

Dix Hills, 11746
$470,000
3 Beds | 2 Baths Full | 1 Baths Half
Lot Size: 0X0 SqFt
Listing ID: 2988259
1220 Ott Ln

N. Merrick, 11566
$456,500
3 Beds | 2 Baths Full | 0 Baths Half
Lot Size: 58X100 Irr SqFt
Listing ID: 3030574
11 Columbia Rd

Hicksville, 11801
$455,000
4 Beds | 2 Baths Full | 0 Baths Half
Lot Size: .16 SqFt
Listing ID: 3017049
1107 Van Buren Pl

Baldwin, 11510
$455,000
3 Beds | 2 Baths Full | 0 Baths Half
Lot Size: 60 X 100 SqFt
Listing ID: 2919103
10 Murray Pl

Merrick, 11566
$452,000
4 Beds | 1 Baths Full | 1 Baths Half
Lot Size: 50X100 SqFt
Listing ID: 2941374
2128 Merokee Dr

Merrick, 11566
$450,000
3 Beds | 1 Baths Full | 1 Baths Half
Lot Size: .25 SqFt
Listing ID: 2859612
2710 Landing Ave

Bellmore, 11710
$450,000
2 Beds | 1 Baths Full | 0 Baths Half
Lot Size: 100X125 SqFt
Listing ID: 3004623
68 Diamond Dr

Plainview, 11803
$445,000
3 Beds | 2 Baths Full | 0 Baths Half
Lot Size: .15 SqFt
Listing ID: 2656958
135 Stuyvesant Ave

Merrick, 11566
$430,000
3 Beds | 1 Baths Full | 1 Baths Half
Lot Size: 50 X 125 SqFt
Listing ID: 3097025
1891 George Ct

Merrick, 11566
$425,000
4 Beds | 1 Baths Full | 1 Baths Half
Lot Size: .17 SqFt
Listing ID: 3079187
3091 Hewlett Ave

Merrick, 11566
$425,000
5 Beds | 2 Baths Full | 1 Baths Half
Lot Size: .14 SqFt
Listing ID: 2748666
19 Dome Ln

Wantagh, 11793
$420,000
3 Beds | 1 Baths Full | 1 Baths Half
Lot Size: 70 X 100 SqFt
Listing ID: 3020366
143 William

N. Merrick, 11566
$419,000
4 Beds | 2 Baths Full | 0 Baths Half
Lot Size: 50 X 125 SqFt
Listing ID: 2861349
93 Cochran Pl

Valley Stream, 11581
$415,000
3 Beds | 1 Baths Full | 0 Baths Half
Lot Size: 40X90 SqFt
Listing ID: 3037268
2315 Rockwood Ave

Baldwin, 11510
$407,990
3 Beds | 1 Baths Full | 1 Baths Half
Lot Size: 50X194 SqFt
Listing ID: 2946850
161 ClubhouseCir

Melville, 11747
$402,086
2 Beds | 2 Baths Full | 0 Baths Half
Lot Size: SqFt
Listing ID: 2854874
60 Montauk Ave

Merrick, 11566
$402,000
3 Beds | 1 Baths Full | 0 Baths Half
Lot Size: 60 X 94 SqFt
Listing ID: 2997973
2514 Rutler St

Bellmore, 11710
$401,000
2 Beds | 2 Baths Full | 0 Baths Half
Lot Size: .15 SqFt
Listing ID: 2791751
123 Santa BarbaraDr

Plainview, 11803
$389,000
2 Beds | 2 Baths Full | 0 Baths Half
Lot Size: 0X0 SqFt
Listing ID: 2952734
1879 Leonard Ln

Merrick, 11566
$385,000
4 Beds | 2 Baths Full | 0 Baths Half
Lot Size: 60X108 SqFt
Listing ID: 2824037
27 Oak Crest Dr

S. Huntington, 11746
$355,000
3 Beds | 3 Baths Full | 0 Baths Half
Lot Size: .25 SqFt
Listing ID: 2552601
171 MelanieWay

Commack, 11725
$352,500
2 Beds | 2 Baths Full | 1 Baths Half
Lot Size: SqFt
Listing ID: 2870335
2348 Mermaid Ave

Wantagh, 11793
$351,500
3 Beds | 1 Baths Full | 0 Baths Half
Lot Size: 50X100 SqFt
Listing ID: 2942954
2224 2nd St

East Meadow, 11554
$343,800
3 Beds | 1 Baths Full | 1 Baths Half
Lot Size: .14 SqFt
Listing ID: 2560623
1810 Newbridge Rd

N. Bellmore, 11710
$341,000
3 Beds | 2 Baths Full | 0 Baths Half
Lot Size: 51X95 SqFt
Listing ID: 2980381
2990 Beltagh Ave

Wantagh, 11793
$335,000
4 Beds | 2 Baths Full | 0 Baths Half
Lot Size: .23 SqFt
Listing ID: 2950134
1263 Dahlia

Wantagh, 11793
$320,000
3 Beds | 2 Baths Full | 0 Baths Half
Lot Size: 115 X 107 SqFt
Listing ID: P1240896
23 HunterDr

Central Islip, 11722
$306,400
2 Beds | 2 Baths Full | 0 Baths Half
Lot Size: SqFt
Listing ID: P1269441
17 HunterDr

Central Islip, 11722
$301,600
2 Beds | 2 Baths Full | 0 Baths Half
Lot Size: SqFt
Listing ID: P1269404
33 WeatherbyLn

Central Islip, 11722
$299,300
2 Beds | 2 Baths Full | 0 Baths Half
Lot Size: SqFt
Listing ID: P1269445
15 HunterDr

Central Islip, 11722
$295,800
2 Beds | 2 Baths Full | 0 Baths Half
Lot Size: SqFt
Listing ID: P1269403
31 WeatherbyLn

Central Islip, 11722
$295,500
2 Beds | 2 Baths Full | 0 Baths Half
Lot Size: SqFt
Listing ID: P1269444
9 HunterDr

Central Islip, 11722
$295,300
2 Beds | 2 Baths Full | 0 Baths Half
Lot Size: SqFt
Listing ID: P1269401
5 HunterDr

Central Islip, 11722
$291,300
2 Beds | 2 Baths Full | 0 Baths Half
Lot Size: SqFt
Listing ID: P1269397
7 HunterDr

Central Islip, 11722
$290,700
2 Beds | 2 Baths Full | 0 Baths Half
Lot Size: SqFt
Listing ID: P1269400
13 HunterDr

Central Islip, 11722
$289,300
2 Beds | 2 Baths Full | 0 Baths Half
Lot Size: SqFt
Listing ID: P1269402
21 HunterDr

Central Islip, 11722
$289,200
2 Beds | 2 Baths Full | 0 Baths Half
Lot Size: SqFt
Listing ID: P1269440
39 WeatherbyLn

Central Islip, 11722
$287,600
2 Beds | 2 Baths Full | 0 Baths Half
Lot Size: SqFt
Listing ID: P1269446
29 WeatherbyLn

Central Islip, 11722
$283,000
2 Beds | 2 Baths Full | 0 Baths Half
Lot Size: SqFt
Listing ID: P1269443
19 HunterDr

Central Islip, 11722
$282,400
2 Beds | 2 Baths Full | 0 Baths Half
Lot Size: SqFt
Listing ID: P1269405
750 LidoBlvd Unit 46B

Lido Beach, 11561
$280,000
1 Beds | 2 Baths Full | 0 Baths Half
Lot Size: SqFt
Listing ID: 2805558
18 HunterDr

Central Islip, 11722
$278,200
2 Beds | 2 Baths Full | 0 Baths Half
Lot Size: SqFt
Listing ID: P1269457
34 WeatherbyLn

Central Islip, 11722
$275,500
2 Beds | 2 Baths Full | 0 Baths Half
Lot Size: SqFt
Listing ID: P1269470
40 WeatherbyLn

Central Islip, 11722
$272,700
2 Beds | 2 Baths Full | 0 Baths Half
Lot Size: SqFt
Listing ID: P1269479
29 Oak Crest Dr

S. Huntington, 11746
$272,500
2 Beds | 1 Baths Full | 1 Baths Half
Lot Size: .25 SqFt
Listing ID: 2584149
24 HunterDr

Central Islip, 11722
$272,300
2 Beds | 2 Baths Full | 0 Baths Half
Lot Size: SqFt
Listing ID: P1269461
22 HunterDr

Central Islip, 11722
$272,000
2 Beds | 2 Baths Full | 0 Baths Half
Lot Size: SqFt
Listing ID: P1269460
20 HunterDr

Central Islip, 11722
$272,000
2 Beds | 2 Baths Full | 0 Baths Half
Lot Size: SqFt
Listing ID: P1269458
140 1st Ave

Lindenhurst, 11757
$271,000
3 Beds | 2 Baths Full | 0 Baths Half
Lot Size: 40X100 SqFt
Listing ID: 2689544
16 HunterDr

Central Islip, 11722
$270,300
2 Beds | 2 Baths Full | 0 Baths Half
Lot Size: SqFt
Listing ID: P1269456
30 WeatherbyLn

Central Islip, 11722
$269,300
2 Beds | 2 Baths Full | 0 Baths Half
Lot Size: SqFt
Listing ID: P1269467
14 HunterDr

Central Islip, 11722
$268,200
2 Beds | 2 Baths Full | 0 Baths Half
Lot Size: SqFt
Listing ID: P1269455
38 WeatherbyLn

Central Islip, 11722
$268,200
2 Beds | 2 Baths Full | 0 Baths Half
Lot Size: SqFt
Listing ID: P1269473
26 WeatherbyLn

Central Islip, 11722
$267,700
2 Beds | 2 Baths Full | 0 Baths Half
Lot Size: SqFt
Listing ID: P1269464
10 Drew St

Valley Stream, 11581
$265,000
3 Beds | 1 Baths Full | 1 Baths Half
Lot Size: 40 X100 SqFt
Listing ID: P1152577
36 WeatherbyLn

Central Islip, 11722
$264,300
2 Beds | 2 Baths Full | 0 Baths Half
Lot Size: SqFt
Listing ID: P1269472
28 WeatherbyLn

Central Islip, 11722
$263,200
2 Beds | 2 Baths Full | 0 Baths Half
Lot Size: SqFt
Listing ID: P1269466
10 HunterDr

Central Islip, 11722
$260,000
2 Beds | 2 Baths Full | 0 Baths Half
Lot Size: SqFt
Listing ID: P1269452
8 HunterDr

Central Islip, 11722
$260,000
2 Beds | 2 Baths Full | 0 Baths Half
Lot Size: SqFt
Listing ID: P1269451
32 WeatherbyLn

Central Islip, 11722
$259,500
2 Beds | 2 Baths Full | 0 Baths Half
Lot Size: SqFt
Listing ID: P1269469
12 HunterDr

Central Islip, 11722
$258,800
2 Beds | 2 Baths Full | 0 Baths Half
Lot Size: SqFt
Listing ID: P1269454
4 HunterDr

Central Islip, 11722
$255,000
2 Beds | 2 Baths Full | 0 Baths Half
Lot Size: SqFt
Listing ID: P1269448
6 HunterDr

Central Islip, 11722
$255,000
2 Beds | 2 Baths Full | 0 Baths Half
Lot Size: SqFt
Listing ID: P1269449
725 EastviewDr Unit 36

Central Islip, 11722
$255,000
2 Beds | 2 Baths Full | 0 Baths Half
Lot Size: SqFt
Listing ID: 2728738
103-26 68thAve Unit 6D

Forest Hills, 11375
$180,000
1 Beds | 1 Baths Full | 0 Baths Half
Lot Size: SqFt
Listing ID: 2646309
53 Holiday Dr

Woodbury, 11797
$4,650
3 Beds | 2 Baths Full | 1 Baths Half
Lot Size: SqFt
Listing ID: 2750716
2675 Hewlett Ave

Merrick, 11566
$3,500
3 Beds | 2 Baths Full | 0 Baths Half
Lot Size: SqFt
Listing ID: 2880647
993 Madeira Blvd

Melville, 11747
$3,100
2 Beds | 2 Baths Full | 0 Baths Half
Lot Size: SqFt
Listing ID: 2943042
302 Cass St

Dix Hills, 11746
$3,000
3 Beds | 1 Baths Full | 1 Baths Half
Lot Size: 0X0 SqFt
Listing ID: 3034837
993 Madeira Blvd

Melville, 11747
$2,900
2 Beds | 2 Baths Full | 0 Baths Half
Lot Size: SqFt
Listing ID: 2853414
302 Cass St

Dix Hills, 11746
$2,700
3 Beds | 1 Baths Full | 1 Baths Half
Lot Size: .28 SqFt
Listing ID: 2779081
1607 Wantagh Ave

Wantagh, 11793
$2,400
3 Beds | 2 Baths Full | 0 Baths Half
Lot Size: 95X125 SqFt
Listing ID: 2812100
204 Lee Pl

Bellmore, 11710
$2,000
2 Beds | 2 Baths Full | 1 Baths Half
Lot Size: 2824 SqFt
Listing ID: 2598028
5 Willis Ave

Syosset, 11791
$1,850
3 Beds | 1 Baths Full | 0 Baths Half
Lot Size: SqFt
Listing ID: 2673705
750 Lido Blvd

Lido Beach, 11561
$1,800
1 Beds | 2 Baths Full | 0 Baths Half
Lot Size: SqFt
Listing ID: 2653848