---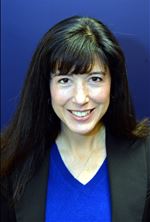 Licensed Salesperson
Email Me
---
About Me
Susan Tanen
Syosset/Woodbury/Massapequa

175 Crossways Park Dr West
Woodbury, NY 11797
Office: 516. 714-3677
Cell: 516. 398.1541
Fax: 516. 908.5454
Email: stanen@realtyconnectusa.com
Qualifications

Real Estate Professional for 7 years on Long Island
Licensed Sales Associate
Member of the Long Island Board of Realtors, 3/2009 to present
Member of the National Association of Realtors, 3/2009 to present
Luxury Marketing Specialist
Fines Homes Specialist
Charity Work
Autism Speaks
Asperger Syndrome & High Functioning Autism Association (AHA)
All About Spay Neuter, Inc.
North Shore Animal League
Toys for Tot's

Susan Tanen has been a long-time resident of Long Island for 26 years. She is entrenched in the community and well-known as a respected and successful Realtor. She specializes in Syosset, Jericho, Laurel Hollow, Muttontown, Cove Neck, The Roslyn's and all of the North Shore's Gold Coast. Susan's knowledge of the many facets of real estate, from property values and real estate trends to community and school facts, has earned her the trust of her buyers and sellers.

Susan's dedication to go above and beyond for her clients is paramount in her business practice. The majority of Susan's clients have been referred to her by very satisfied past clients. Continuous communication with her clients, effective marketing campaigns for her listings, and strong negotiation skills have been integral in Susan's success.

Susan is married to Jeffrey Tanen & the very proud mother of twin boys who went through the Cold Spring Harbor School District and are currently attending college. Susan was very active in the Central Parents Council (CPC) and held the office of Vice President and President of SEPTA.

Visit my agent website: www.susantanen.com
My Listings
My Under Contract Homes
My Sold Homes
72 Cove Neck Rd

Cove Neck, 11771
$1,700,000
5 Beds | 5 Baths Full | 1 Baths Half
Lot Size: 2.9Acres SqFt
Listing ID: 2372863
28 Overlook Dr

Laurel Hollow, 11791
$1,690,000
6 Beds | 4 Baths Full | 1 Baths Half
Lot Size: 2 Acres SqFt
Listing ID: 2621775
1825 Yale Rd

Merrick, 11566
$1,299,000
5 Beds | 3 Baths Full | 0 Baths Half
Lot Size: 97X100 --Irr SqFt
Listing ID: 3017929
508 W Main St

Cold Spring Hrbr, 11724
$1,195,000
3 Beds | 3 Baths Full | 0 Baths Half
Lot Size: .4 Acres SqFt
Listing ID: 2642858
11 Whaling Ave

Cold Spring Hrbr, 11724
$800,000
5 Beds | 3 Baths Full | 0 Baths Half
Lot Size: .5 SqFt
Listing ID: 2440456
3 Greenway

Roslyn, 11576
$760,000
3 Beds | 2 Baths Full | 1 Baths Half
Lot Size: 75X100 SqFt
Listing ID: 2571862
741 The Plain Rd

Westbury, 11590
$700,000
4 Beds | 3 Baths Full | 0 Baths Half
Lot Size: 107X125 SqFt
Listing ID: 2962990
3 Betty St

Syosset, 11791
$645,000
4 Beds | Baths Full | Baths Half
Lot Size: .25Acres SqFt
Listing ID: 2285922
53 Hampshire Rd

Great Neck, 11023
$600,000
3 Beds | 1 Baths Full | 1 Baths Half
Lot Size: 60 X 100 SqFt
Listing ID: 2374648
1832 Cornelius Ave

Wantagh, 11793
$585,000
4 Beds | 2 Baths Full | 1 Baths Half
Lot Size: 60X150 SqFt
Listing ID: 3052443
1645 Pinewood Rd

Seaford, 11783
$525,000
3 Beds | 2 Baths Full | 0 Baths Half
Lot Size: 65X100 SqFt
Listing ID: 3011809
834 Mirabelle Ave

Westbury, 11590
$440,000
4 Beds | 2 Baths Full | 0 Baths Half
Lot Size: 51X100 SqFt
Listing ID: 3013446
7 JoshuaCt

Wading River, 11792
$420,000
2 Beds | 2 Baths Full | 0 Baths Half
Lot Size: SqFt
Listing ID: 2711933
42 Hearth Ln

Westbury, 11590
$407,500
4 Beds | 1 Baths Full | 0 Baths Half
Lot Size: 60 X 100 SqFt
Listing ID: 3085195
234 Grand Ave

Lindenhurst, 11757
$335,000
3 Beds | Baths Full | Baths Half
Lot Size: 75 X 150 SqFt
Listing ID: 2280246
15 Azalea Rd

Levittown, 11756
$305,000
3 Beds | 1 Baths Full | 0 Baths Half
Lot Size: 70X100 SqFt
Listing ID: 2777431
1020 10th St

W. Babylon, 11704
$301,000
4 Beds | Baths Full | Baths Half
Lot Size: 100 X 100 SqFt
Listing ID: 2260132
100 OceanAve Unit 4B

Freeport, 11520
$54,900
0 Beds | 1 Baths Full | 0 Baths Half
Lot Size: SqFt
Listing ID: 2773087
141 Golf View Dr

Jericho, 11753
$4,500
2 Beds | 2 Baths Full | 0 Baths Half
Lot Size: SqFt
Listing ID: 2663397
5 Perigee Dr

Stony Brook, 11790
$3,300
4 Beds | 2 Baths Full | 1 Baths Half
Lot Size: .43 Acre SqFt
Listing ID: 2855929