---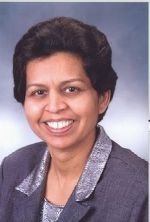 Licensed Associate Broker
Email Me
---
About Me
Jane Zilpelwar
Licensed Associate Broker
631-889-2997 Cell
www.JaneZilpelwar.com
Full-time Licensed Realtor
-Specializing in Residential Sale & Resale
-Helping 100's of families each year
-Specializing in Relocation sellers & buyers
-Luxury homes, Senior Real Estate Specialist
-Specializing In Short Sales
Representing Sellers & Buyers all over the area.
My Philosophy:
I believe the role as your Realtor is to guide you through the buying & selling process, taking the time to make sure you understand every step of the transaction and ensures that your needs will be handled with utmost professionalism, holding your hand throughout the transaction from beginning to end and beyond.
Comprehensive knowledge of the area:
Being a long time resident of the area, I know the local communities very well and I have extensive real estate experience. This in-depth knowledge of the area and the many facets of real estate market from property values, community, school facts can help you make the most informed decisions and it has helped to earned the trust of buyers and sellers.
Committed to ongoing training:
A wide variety of continuing training help us deliver high quality services to our customer and clients.
Dedicated to your needs:
Because real estate transactions don't stick to regular hours, I am available seven days a week, often coming in early and staying late as necessary to get the job done.
Education:
New York State Real Estate License Associate Broker, Notary Public, Certified Buyer Representative (CBR), Certificate in Foreclosure and Loan Modification Course (Short Sale), Certified Distress Property Expert (CDPE), Senior Real Estate Specialist (SRES), Negotiations & Marketing,
MA in Political Science
Diploma in Bakery and Pastry Arts, Westbury, NY., Reiki Master/Teacher
Member:
National Association of Realtors (NAR), New York State Association of Realtors (NYSAR), Multiple Listing Services Of Long Island (MLSLI),
Do you know the value of your home? Takes 30 seconds and find out.
http://jazilpelwar.marketanalysis.report http://jazilpelwar.neighborhood.report
My Listings
My Under Contract Homes
My Sold Homes
51 Bluebird Dr

Syosset, 11791
$985,000
5 Beds | 3 Baths Full | 0 Baths Half
Lot Size: 65X100 SqFt
Listing ID: 2910845
155 Pollok Pl

Syosset, 11791
$752,000
3 Beds | 3 Baths Full | 0 Baths Half
Lot Size: 60X100 SqFt
Listing ID: 2999760
14 Dogwood Rd

Searingtown, 11507
$750,000
4 Beds | 3 Baths Full | 0 Baths Half
Lot Size: 93 X 162 SqFt
Listing ID: 2753285
104-17 Sutter Ave

Ozone Park, 11417
$735,000
5 Beds | 2 Baths Full | 0 Baths Half
Lot Size: 21X140 SqFt
Listing ID: 3023685
411 Sterling Pl

East Meadow, 11554
$699,000
4 Beds | 3 Baths Full | 1 Baths Half
Lot Size: 73X150 SqFt
Listing ID: 3059013
477 Wolf Hill Rd

Dix Hills, 11746
$635,000
5 Beds | 4 Baths Full | 1 Baths Half
Lot Size: 1 Acre SqFt
Listing ID: 2994693
24 Westbury Ave

Plainview, 11803
$629,999
4 Beds | 3 Baths Full | 0 Baths Half
Lot Size: 60X100 SqFt
Listing ID: 2765998
3 Owen Ct

S. Huntington, 11746
$600,000
4 Beds | 2 Baths Full | 1 Baths Half
Lot Size: .44Acres SqFt
Listing ID: 2777498
8 Larson Ave

Smithtown, 11787
$569,990
4 Beds | 2 Baths Full | 1 Baths Half
Lot Size: 100 X200 SqFt
Listing ID: 2759338
1351 Boston

Bay Shore, 11706
$560,000
4 Beds | 2 Baths Full | 1 Baths Half
Lot Size: .81 SqFt
Listing ID: 2891721
24 N Fordham Rd

Hicksville, 11801
$540,000
4 Beds | 2 Baths Full | 1 Baths Half
Lot Size: 75X100 SqFt
Listing ID: 3075983
249 Dartmouth Dr

Hicksville, 11801
$539,000
5 Beds | 3 Baths Full | 0 Baths Half
Lot Size: 60X115 SqFt
Listing ID: 2860509
122 Cortland Ave

Hicksville, 11801
$536,500
4 Beds | 3 Baths Full | 0 Baths Half
Lot Size: 50X103 SqFt
Listing ID: 2795290
3 Chatham Ct

Hicksville, 11801
$535,000
3 Beds | 2 Baths Full | 1 Baths Half
Lot Size: 57X99 SqFt
Listing ID: 3012650
3 East St

Hicksville, 11801
$530,000
5 Beds | 2 Baths Full | 0 Baths Half
Lot Size: 45X100 SqFt
Listing ID: 2778748
320 W Nicholai St

Hicksville, 11801
$520,000
3 Beds | 3 Baths Full | 0 Baths Half
Lot Size: 60X100 SqFt
Listing ID: 2885693
16 Seth Ln

Hicksville, 11801
$520,000
4 Beds | 2 Baths Full | 0 Baths Half
Lot Size: 106X83 SqFt
Listing ID: 2915571
14 Chatham Ct

Hicksville, 11801
$515,000
4 Beds | 3 Baths Full | 0 Baths Half
Lot Size: 59X100 SqFt
Listing ID: 2912103
219 W Nicholai St

Hicksville, 11801
$507,500
4 Beds | 3 Baths Full | 0 Baths Half
Lot Size: 60X189 SqFt
Listing ID: 2769309
39 Peppermint Rd

Commack, 11725
$495,000
4 Beds | 3 Baths Full | 0 Baths Half
Lot Size: .5 SqFt
Listing ID: 2940323
57 Woodbine Dr

Hicksville, 11801
$489,000
3 Beds | 2 Baths Full | 0 Baths Half
Lot Size: 60X137 SqFt
Listing ID: 3030688
84 Berkshire Rd

Bethpage, 11714
$483,000
3 Beds | 1 Baths Full | 0 Baths Half
Lot Size: 76X80 SqFt
Listing ID: 2989023
222-06 92nd Ave

Queens Village, 11428
$475,000
3 Beds | 1 Baths Full | 1 Baths Half
Lot Size: 24X55 SqFt
Listing ID: 3034596
105 Linden Blvd

Hicksville, 11801
$471,000
3 Beds | 1 Baths Full | 0 Baths Half
Lot Size: 60X100 SqFt
Listing ID: 2993385
38 Beacon Ln

Hicksville, 11801
$464,500
4 Beds | 2 Baths Full | 0 Baths Half
Lot Size: 80 X 100 SqFt
Listing ID: 2665703
3 Greenbriar Ln

Hicksville, 11801
$460,000
3 Beds | 1 Baths Full | 0 Baths Half
Lot Size: 55X103 SqFt
Listing ID: 2997430
182 Tally Ln

Wantagh, 11793
$459,000
3 Beds | 1 Baths Full | 1 Baths Half
Lot Size: 60X100 SqFt
Listing ID: 2764479
25 Sagamore St

Plainview, 11803
$450,000
3 Beds | 2 Baths Full | 0 Baths Half
Lot Size: 75X100 SqFt
Listing ID: 2926537
17 Frances Ln

Hicksville, 11801
$450,000
3 Beds | 1 Baths Full | 1 Baths Half
Lot Size: 38X131 SqFt
Listing ID: 3053179
54 Richard Pl

Massapequa Park, 11762
$447,500
3 Beds | 2 Baths Full | 1 Baths Half
Lot Size: 65 X 100 SqFt
Listing ID: 2325870
18 Friendly Rd

Hicksville, 11801
$445,000
5 Beds | 2 Baths Full | 0 Baths Half
Lot Size: 65X95 SqFt
Listing ID: 2937921
28 Cherokee Ave

Selden, 11784
$439,900
5 Beds | 3 Baths Full | 0 Baths Half
Lot Size: 100 X 150 SqFt
Listing ID: 2347913
74 Dartmouth Dr

Hicksville, 11801
$430,000
3 Beds | 2 Baths Full | 0 Baths Half
Lot Size: 65X150 SqFt
Listing ID: 2873887
105 Linden Blvd

Hicksville, 11801
$422,000
3 Beds | 1 Baths Full | 0 Baths Half
Lot Size: 60X100 SqFt
Listing ID: 2900066
102 BrattleCir Unit 404-2

Melville, 11747
$420,000
2 Beds | 2 Baths Full | 0 Baths Half
Lot Size: SqFt
Listing ID: 2458735
78 Virginia Ave

Plainview, 11803
$420,000
4 Beds | 2 Baths Full | 0 Baths Half
Lot Size: 67X100 SqFt
Listing ID: 2766963
76 Forest Rd

Centereach, 11720
$417,500
4 Beds | 3 Baths Full | 1 Baths Half
Lot Size: 129X117 SqFt
Listing ID: 2492474
12 Pine Ave

Bethpage, 11714
$410,000
3 Beds | 2 Baths Full | 0 Baths Half
Lot Size: 100 X 100 SqFt
Listing ID: 2629562
12 Bentley Ln

Stony Brook, 11790
$400,000
4 Beds | 2 Baths Full | 0 Baths Half
Lot Size: .36 SqFt
Listing ID: 2347074
5 Ellbridge Ct

S. Setauket, 11720
$400,000
4 Beds | 2 Baths Full | 1 Baths Half
Lot Size: .48 SqFt
Listing ID: 2465342
10 Fordham Ave

Hicksville, 11801
$398,000
3 Beds | 1 Baths Full | 0 Baths Half
Lot Size: 60X100 SqFt
Listing ID: 2716725
24 Grand Offenbach St

Centereach, 11720
$396,000
5 Beds | 3 Baths Full | 1 Baths Half
Lot Size: .37 SqFt
Listing ID: 2473403
42 Woodcrest Rd

Hicksville, 11801
$395,000
3 Beds | 1 Baths Full | 0 Baths Half
Lot Size: 60X102 SqFt
Listing ID: 2862855
69 Willow WoodDr

Setauket, 11733
$395,000
2 Beds | 2 Baths Full | 1 Baths Half
Lot Size: SqFt
Listing ID: 2400307
14 Montana St

Hicksville, 11801
$390,000
3 Beds | 3 Baths Full | 0 Baths Half
Lot Size: 88X83 SqFt
Listing ID: 2776589
5 Lawn Pl

Hicksville, 11801
$388,000
4 Beds | 2 Baths Full | 0 Baths Half
Lot Size: 80X100 SqFt
Listing ID: 2716651
155 Boston Ave

Massapequa, 11758
$385,000
5 Beds | 2 Baths Full | 0 Baths Half
Lot Size: 80X100 SqFt
Listing ID: 2871613
157 8th St

Bethpage, 11714
$382,000
4 Beds | 2 Baths Full | 0 Baths Half
Lot Size: 60X100 SqFt
Listing ID: 2760440
109 California Ave

Port Jefferson, 11777
$380,000
3 Beds | 1 Baths Full | 1 Baths Half
Lot Size: .32 SqFt
Listing ID: 2321903
7 Dennis Ln

Bethpage, 11714
$380,000
2 Beds | 1 Baths Full | 0 Baths Half
Lot Size: 64 X 99 SqFt
Listing ID: 2076713
48 Caroline Ave

Smithtown, 11787
$377,000
3 Beds | 2 Baths Full | 0 Baths Half
Lot Size: .25 SqFt
Listing ID: 2537680
7 Spruce St

Centereach, 11720
$375,000
3 Beds | 3 Baths Full | 0 Baths Half
Lot Size: .03 SqFt
Listing ID: 3044026
9 Evergreen Ave

Pt.Jefferson Sta, 11776
$372,000
3 Beds | 2 Baths Full | 1 Baths Half
Lot Size: 68 X 100 SqFt
Listing ID: 2323517
8 Ferndale Dr

Hicksville, 11801
$370,000
3 Beds | 1 Baths Full | 0 Baths Half
Lot Size: 60X100 SqFt
Listing ID: 2740482
18 Nicole Ln

Coram, 11727
$369,900
3 Beds | 3 Baths Full | 0 Baths Half
Lot Size: 0X0 SqFt
Listing ID: 2955091
35 Beach St

Farmingdale, 11735
$368,000
4 Beds | 2 Baths Full | 0 Baths Half
Lot Size: 72X100 SqFt
Listing ID: 2725140
16 N Butehorn St

Bethpage, 11714
$365,000
3 Beds | 2 Baths Full | 0 Baths Half
Lot Size: 75X100 SqFt
Listing ID: 2771473
12 Mercer St

Pt.Jefferson Sta, 11776
$360,000
3 Beds | Baths Full | Baths Half
Lot Size: .22 SqFt
Listing ID: 2211255
50 University Heigh Dr

Stony Brook, 11790
$357,250
4 Beds | 2 Baths Full | 1 Baths Half
Lot Size: 35X100 SqFt
Listing ID: 2785024
17 Hollingsworth Pl

Centereach, 11720
$350,000
4 Beds | 3 Baths Full | 1 Baths Half
Lot Size: 1.6 SqFt
Listing ID: 2326320
4 Robin Ct

Coram, 11727
$345,000
3 Beds | 2 Baths Full | 1 Baths Half
Lot Size: .34 SqFt
Listing ID: 2923868
16 Milburn Rd

S. Setauket, 11720
$343,000
4 Beds | 1 Baths Full | 1 Baths Half
Lot Size: .29 SqFt
Listing ID: 2363667
10 Milton St

Hicksville, 11801
$342,000
4 Beds | 2 Baths Full | 0 Baths Half
Lot Size: 50X100 SqFt
Listing ID: 2936826
11 Plaza Ln

Selden, 11784
$331,000
5 Beds | Baths Full | Baths Half
Lot Size: 75 X 100 SqFt
Listing ID: 2221690
61 Hawthorne Ave

Ronkonkoma, 11779
$330,000
4 Beds | 2 Baths Full | 0 Baths Half
Lot Size: 108X200 SqFt
Listing ID: 2859706
67 Christian Ave

Setauket, 11733
$325,000
3 Beds | Baths Full | Baths Half
Lot Size: 0.2 SqFt
Listing ID: 2247646
55 Heather Ln

Levittown, 11756
$325,000
3 Beds | 2 Baths Full | 0 Baths Half
Lot Size: 72 X 100 SqFt
Listing ID: 2550323
318 W Nicholai St

Hicksville, 11801
$325,000
4 Beds | 2 Baths Full | 1 Baths Half
Lot Size: 60X100 SqFt
Listing ID: 2884279
948 Bowling Green Dr

Westbury, 11590
$323,000
4 Beds | 2 Baths Full | 0 Baths Half
Lot Size: 53X100 SqFt
Listing ID: 2827611
17 Mueller Dr

Selden, 11784
$322,000
4 Beds | 2 Baths Full | 0 Baths Half
Lot Size: 80X120 SqFt
Listing ID: 2926770
18 Stanley St

Hicksville, 11801
$321,000
3 Beds | 2 Baths Full | 0 Baths Half
Lot Size: 65X100 SqFt
Listing ID: 2704804
98 Commodore

Pt.Jefferson Sta, 11776
$321,000
1 Beds | 1 Baths Full | 1 Baths Half
Lot Size: SqFt
Listing ID: 2326212
7 Spruce St

Centereach, 11720
$320,000
3 Beds | 3 Baths Full | 0 Baths Half
Lot Size: 100X120 SqFt
Listing ID: 2380097
4 Summersweet Dr

Middle Island, 11953
$317,000
3 Beds | Baths Full | Baths Half
Lot Size: .66 SqFt
Listing ID: 2202353
91 Ruland Rd

Selden, 11784
$310,000
6 Beds | Baths Full | Baths Half
Lot Size: 75X125 SqFt
Listing ID: 2224381
31 Spruceton St

Selden, 11784
$310,000
4 Beds | 2 Baths Full | 1 Baths Half
Lot Size: .25 SqFt
Listing ID: 2564848
12 W Ford Dr

Massapequa, 11758
$310,000
4 Beds | 2 Baths Full | 0 Baths Half
Lot Size: 60X110 SqFt
Listing ID: 2913513
38 5th St

Ronkonkoma, 11779
$309,000
3 Beds | 2 Baths Full | 0 Baths Half
Lot Size: 40 X 100 SqFt
Listing ID: 2963709
103 Linden Blvd

Hicksville, 11801
$305,000
3 Beds | 1 Baths Full | 1 Baths Half
Lot Size: 60 X 100 SqFt
Listing ID: 2421711
57 King Ave

Selden, 11784
$300,573
4 Beds | Baths Full | Baths Half
Lot Size: 75 X 120 SqFt
Listing ID: 2171148
722 Brook Ct

N. Baldwin, 11510
$300,000
2 Beds | 1 Baths Full | 0 Baths Half
Lot Size: 35X80 SqFt
Listing ID: 2984305
14 Woods Ln

Centereach, 11720
$295,000
4 Beds | Baths Full | Baths Half
Lot Size: 75X125 SqFt
Listing ID: 2270321
31 Belair Rd

Selden, 11784
$294,500
4 Beds | Baths Full | Baths Half
Lot Size: .21 SqFt
Listing ID: 2223401
287 Sheep Pasture Rd

E. Setauket, 11733
$290,000
3 Beds | 1 Baths Full | 0 Baths Half
Lot Size: .35 SqFt
Listing ID: 2150175
217 Arnold Ave

W. Babylon, 11704
$287,000
3 Beds | 2 Baths Full | 0 Baths Half
Lot Size: 76X125 SqFt
Listing ID: 2668113
19 Calicotree Ln

Coram, 11727
$286,000
4 Beds | Baths Full | Baths Half
Lot Size: .34 SqFt
Listing ID: 2275121
11 Duffield Rd

Coram, 11727
$275,000
4 Beds | 1 Baths Full | 1 Baths Half
Lot Size: 100 X 150 SqFt
Listing ID: 2296780
38 Commonwealth Ave

Lake Grove, 11755
$272,000
3 Beds | Baths Full | Baths Half
Lot Size: O.25 SqFt
Listing ID: 2206985
19 Blydenburg Rd

Centereach, 11720
$271,000
4 Beds | Baths Full | Baths Half
Lot Size: 75X175 SqFt
Listing ID: 2311885
27 Apple Ln

Medford, 11763
$268,000
3 Beds | 2 Baths Full | 1 Baths Half
Lot Size: 75 X 125 SqFt
Listing ID: 2552800
12 Fiesta Dr

Centereach, 11720
$267,000
5 Beds | 2 Baths Full | 0 Baths Half
Lot Size: .21 SqFt
Listing ID: 2293055
48 Fry Blvd

Patchogue, 11772
$265,000
3 Beds | 2 Baths Full | 0 Baths Half
Lot Size: .27 SqFt
Listing ID: 2416306
2 County Line Rd

Farmingdale, 11735
$265,000
4 Beds | 1 Baths Full | 0 Baths Half
Lot Size: 87X108 SqFt
Listing ID: 2705538
30 Jackson Ave

Centereach, 11720
$265,000
4 Beds | 2 Baths Full | 0 Baths Half
Lot Size: 75X100 SqFt
Listing ID: 2319220
52 Selden Blvd

Centereach, 11720
$260,000
3 Beds | Baths Full | Baths Half
Lot Size: 80 X 100 SqFt
Listing ID: 2106808
7 BiltmoreCir

Huntington Sta, 11746
$257,500
2 Beds | 2 Baths Full | 0 Baths Half
Lot Size: SqFt
Listing ID: 2386725
4 Peacock Ct

Coram, 11727
$254,000
4 Beds | 1 Baths Full | 1 Baths Half
Lot Size: .35 SqFt
Listing ID: 2425271
120 Dawn Dr

Centereach, 11720
$252,500
3 Beds | 1 Baths Full | 0 Baths Half
Lot Size: .29 SqFt
Listing ID: 2499191
244 Magnolia Dr

Selden, 11784
$251,000
4 Beds | Baths Full | Baths Half
Lot Size: .24 SqFt
Listing ID: 2210033
22 Gould Rd

Centereach, 11720
$250,000
3 Beds | Baths Full | Baths Half
Lot Size: 80X100 SqFt
Listing ID: 2203633
23 Fiesta Dr

Centereach, 11720
$249,900
4 Beds | 1 Baths Full | 1 Baths Half
Lot Size: 81 X 111 SqFt
Listing ID: 2569560
22 Ruland Rd

Selden, 11784
$249,000
3 Beds | 2 Baths Full | 0 Baths Half
Lot Size: 90 X 100 SqFt
Listing ID: 2502987
28A Woodland Rd

Centereach, 11720
$247,000
4 Beds | 2 Baths Full | 0 Baths Half
Lot Size: 95Xvar SqFt
Listing ID: 2401712
278 Avenue B

Brookhaven, 11719
$240,000
4 Beds | 1 Baths Full | 1 Baths Half
Lot Size: 20X100 SqFt
Listing ID: 2531398
112 Patchogue Holbro Rd

Lake Ronkonkoma, 11779
$238,500
4 Beds | Baths Full | Baths Half
Lot Size: .18 SqFt
Listing ID: 2213409
325 SaxtonCt Unit 28

Central Islip, 11722
$238,000
2 Beds | 2 Baths Full | 0 Baths Half
Lot Size: SqFt
Listing ID: 2437190
4 Lake Placid Ct

Coram, 11727
$235,000
4 Beds | 2 Baths Full | 1 Baths Half
Lot Size: .40 SqFt
Listing ID: 2447120
24 Pauls Path

Coram, 11727
$230,000
3 Beds | 2 Baths Full | 0 Baths Half
Lot Size: .70 SqFt
Listing ID: 2804322
125 Oxhead Rd

Centereach, 11720
$230,000
3 Beds | 2 Baths Full | 0 Baths Half
Lot Size: 135X145 SqFt
Listing ID: 2144217
128 Dawn Dr

Centereach, 11720
$229,798
2 Beds | 2 Baths Full | 0 Baths Half
Lot Size: 75 X 170 SqFt
Listing ID: 2495847
37 Jonas Blvd

Centereach, 11720
$225,000
3 Beds | 2 Baths Full | 1 Baths Half
Lot Size: .68 SqFt
Listing ID: 2365219
199 N Evergreen Dr

Selden, 11784
$225,000
2 Beds | Baths Full | Baths Half
Lot Size: 100X200 SqFt
Listing ID: 2215712
38 Holbrook Rd

Centereach, 11720
$220,000
4 Beds | Baths Full | Baths Half
Lot Size: 0 SqFt
Listing ID: 2271615
37 King Ave

Selden, 11784
$210,000
3 Beds | 1 Baths Full | 0 Baths Half
Lot Size: .21 SqFt
Listing ID: 2371016
111 Fountain Ave

Selden, 11784
$209,000
3 Beds | 1 Baths Full | 0 Baths Half
Lot Size: .12 SqFt
Listing ID: 2393023
9 Long Ln

Levittown, 11756
$207,500
1 Beds | 0 Baths Full | 0 Baths Half
Lot Size: 60X100 SqFt
Listing ID: P1206482
110 S Evergreen Dr

Selden, 11784
$205,000
4 Beds | 2 Baths Full | 0 Baths Half
Lot Size: .43 SqFt
Listing ID: 2569155
180 Stanley Dr

Centereach, 11720
$200,000
3 Beds | 2 Baths Full | 0 Baths Half
Lot Size: .31 SqFt
Listing ID: 2468933
109 Long Island Ave

Yaphank, 11980
$200,000
3 Beds | 1 Baths Full | 0 Baths Half
Lot Size: .44 SqFt
Listing ID: 2452741
64 SprucewoodBlvd

Central Islip, 11722
$195,000
2 Beds | 2 Baths Full | 1 Baths Half
Lot Size: 0X0 SqFt
Listing ID: 2806488
90 Eastwood Blvd

Centereach, 11720
$190,000
3 Beds | 1 Baths Full | 0 Baths Half
Lot Size: .22 SqFt
Listing ID: 2403225
64 Charter Rd

Selden, 11784
$187,000
3 Beds | 1 Baths Full | 0 Baths Half
Lot Size: 0 X 0 SqFt
Listing ID: 2399834
168 Hawkins Rd

Centereach, 11720
$185,000
3 Beds | 1 Baths Full | 1 Baths Half
Lot Size: .25 SqFt
Listing ID: 2403773
66 College Rd

Selden, 11784
$180,000
5 Beds | 3 Baths Full | 0 Baths Half
Lot Size: .2 SqFt
Listing ID: 2351465
87 Ferndale Ave

Selden, 11784
$177,500
2 Beds | 1 Baths Full | 0 Baths Half
Lot Size: 50X200 SqFt
Listing ID: 2257769
22 Elmwood Ave

Selden, 11784
$170,000
3 Beds | 1 Baths Full | 0 Baths Half
Lot Size: 100 X 150 SqFt
Listing ID: 2441119
3026 N Ocean Ave

Farmingville, 11738
$167,000
2 Beds | 1 Baths Full | 0 Baths Half
Lot Size: 75X112 SqFt
Listing ID: 2415331
66 Hunter Ln

Centereach, 11720
$165,000
4 Beds | 3 Baths Full | 0 Baths Half
Lot Size: 75X125 SqFt
Listing ID: 2414861
45 Joan Ave

Centereach, 11720
$155,000
3 Beds | 2 Baths Full | 1 Baths Half
Lot Size: .49 SqFt
Listing ID: 2435054
57 Fairview

Middle Island, 11953
$155,000
2 Beds | Baths Full | Baths Half
Lot Size: SqFt
Listing ID: 2205099
63 Judith Dr

Coram, 11727
$92,500
4 Beds | Baths Full | Baths Half
Lot Size: 125 X 200 SqFt
Listing ID: 2241192
98 Robert St

Patchogue, 11772
$90,000
2 Beds | 2 Baths Full | 0 Baths Half
Lot Size: 85X148 SqFt
Listing ID: 2502514
164 F FalmouthCt

Ridge, 11961
$89,000
2 Beds | 1 Baths Full | 0 Baths Half
Lot Size: SqFt
Listing ID: 2565491
70 N Fordham Rd

Hicksville, 11801
$3,500
5 Beds | 3 Baths Full | 0 Baths Half
Lot Size: 70X100 SqFt
Listing ID: 2865338
46 Park Ave

Oyster Bay, 11771
$3,400
3 Beds | 2 Baths Full | 1 Baths Half
Lot Size: 50 X 100 SqFt
Listing ID: 2729155
531 Livingston St

Westbury, 11590
$3,400
4 Beds | 3 Baths Full | 0 Baths Half
Lot Size: 90X113 SqFt
Listing ID: 2692864
8 Ferndale Dr

Hicksville, 11801
$2,900
3 Beds | 1 Baths Full | 0 Baths Half
Lot Size: SqFt
Listing ID: 3051598
62 N Fordham Rd

Hicksville, 11801
$2,600
3 Beds | 2 Baths Full | 0 Baths Half
Lot Size: 60X100 SqFt
Listing ID: 2817232
10 Coachman Ln

Levittown, 11756
$2,600
3 Beds | 2 Baths Full | 0 Baths Half
Lot Size: 60X100 SqFt
Listing ID: 2836826
10 Coachman Ln

Levittown, 11756
$2,600
3 Beds | 2 Baths Full | 0 Baths Half
Lot Size: 60X100 SqFt
Listing ID: 2942948
109 California Ave

Port Jefferson, 11777
$2,550
3 Beds | 1 Baths Full | 1 Baths Half
Lot Size: .32 SqFt
Listing ID: 3054340
10 Coachman Ln

Levittown, 11756
$2,500
4 Beds | 2 Baths Full | 0 Baths Half
Lot Size: 60X100 SqFt
Listing ID: 2749581
38 King Ave

Selden, 11784
$2,350
3 Beds | 1 Baths Full | 1 Baths Half
Lot Size: .26 SqFt
Listing ID: P1198758
109 California Ave

Port Jefferson, 11777
$2,250
3 Beds | 1 Baths Full | 1 Baths Half
Lot Size: .32 SqFt
Listing ID: 2789129
112 Patchogue Holbro Rd

Lake Ronkonkoma, 11779
$2,200
3 Beds | 2 Baths Full | 0 Baths Half
Lot Size: 75X108 SqFt
Listing ID: P1182702
12 Pine Ave

Bethpage, 11714
$2,100
2 Beds | 1 Baths Full | 0 Baths Half
Lot Size: 100X100 SqFt
Listing ID: 2675569
29 Holbrook Rd

Centereach, 11720
$2,100
4 Beds | 2 Baths Full | 0 Baths Half
Lot Size: 100 X 100 SqFt
Listing ID: 2699288
156 Thames St

Pt.Jefferson Sta, 11776
$1,900
3 Beds | 1 Baths Full | 0 Baths Half
Lot Size: .17 SqFt
Listing ID: 2756379
4 Garfield Ct

Nesconset, 11767
$1,550
2 Beds | 1 Baths Full | 0 Baths Half
Lot Size: .13 SqFt
Listing ID: 2604912
12 Pine Ave

Bethpage, 11714
$1,150
1 Beds | 1 Baths Full | 0 Baths Half
Lot Size: 100X100 SqFt
Listing ID: 2675567