---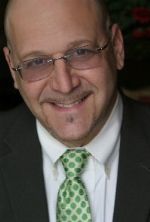 Licensed Associate Broker
Email Me
---
About Me
Steven is a dynamic and successful multi-million dollar producer who lives in East Setauket, and works with his wife, Patricia selling real estate properties as the Leighton Team since 1999.
From his 15 years as the president and CEO, of a major, domestic manufacturing corporation, Steven has amassed a wealth of practical business experience and know-how. Steven has seamlessly incorporated this invaluable knowledge into his real estate profession.
The result: A proven track record of handling and closing even the most complicated of Real Estate transactions. The Leighton Team has successfully SOLD over 50 properties in the last two years alone.
Stevens' extensive market knowledge, attention to detail and genuine concern for all his clients needs, has earned him an excellent reputation in the industry and has brought him many referrals and repeat customers.
There are many qualities and skills that go into being an excellent real estate professional - integrity, in-depth community and market knowledge, Internet marketing savvy, effective negotiation skills and a high-quality professional network, all of which are hallmarks of how I work.
That said, in my experience as a real estate professional, I've also found that providing the very best service is essentially about putting my clients first. This means keeping myself accessible, being a good listener as well as a good communicator, and responding quickly to your needs".
In 2009, Steven was the recipient of the coveted Centurion Award for Real Estate excellence. He has also been awarded the Million Dollar Producer, for properties sold and closed. Steven is a Certified Buyers Representative (CBR), a member of the elite Luxury Home Marketing Institute as well as a member of, LIBOR- Long Islands Board of Realtors, and NAR- the National Association of Realtors.
As an Associate Broker of Realty Connect USA, Steven continues to list and sell residential as well as commercial properties throughout Long Island.
Insightful, bright, articulate, diligent and upbeat, many homeowners rely on Steven's expertise to fulfill their real estate needs.
So when you decide that you'd like to buy or sell your property, please contact, Steven Leighton, and ask for a free consultation.
Stevees motto is, Relax...We do all the work.
My Listings
My Under Contract Homes
My Sold Homes
80-19 Austin St

Kew Gardens, 11415
$1,100,000
6 Beds | Baths Full | Baths Half
Lot Size: 50 X 100 SqFt
Listing ID: 2192683
7 West Shore

Roslyn, 11576
$920,000
4 Beds | 2 Baths Full | 1 Baths Half
Lot Size: .55 SqFt
Listing ID: 3056716
5 Harness Rd

St. James, 11780
$790,000
4 Beds | 3 Baths Full | 0 Baths Half
Lot Size: 43560 SqFt
Listing ID: 2888946
1435 Old Northern Blvd

Roslyn, 11576
$710,000
Beds | Baths Full | Baths Half
Lot Size: SqFt
Listing ID: 2186737
33 Johnston St

Locust Valley, 11560
$705,500
3 Beds | 2 Baths Full | 1 Baths Half
Lot Size: 85 X 100 SqFt
Listing ID: 2455674
37 Warner Ave

Roslyn Heights, 11577
$705,000
3 Beds | 1 Baths Full | 1 Baths Half
Lot Size: 100X100 SqFt
Listing ID: 3080224
1227 Diane

Bayside, 11360
$602,500
2 Beds | Baths Full | Baths Half
Lot Size: SqFt
Listing ID: 2210162
1 W Shore Rd

Roslyn, 11576
$600,000
4 Beds | 2 Baths Full | 1 Baths Half
Lot Size: 90X160 SqFt
Listing ID: 2731640
845 Bethlynn Ct

East Meadow, 11554
$590,000
4 Beds | 4 Baths Full | 0 Baths Half
Lot Size: 62 X 106 SqFt
Listing ID: 2463397
17 Chestnut Hill

Roslyn, 11576
$575,000
3 Beds | 2 Baths Full | 1 Baths Half
Lot Size: SqFt
Listing ID: 2499390
23-04 Corporal KennedySt

Bayside, 11360
$550,000
3 Beds | 2 Baths Full | 1 Baths Half
Lot Size: SqFt
Listing ID: 2462868
115 Jefferson Ave

Roslyn Heights, 11577
$535,000
3 Beds | 2 Baths Full | 0 Baths Half
Lot Size: 50 X 208 SqFt
Listing ID: 2540763
20 Ensign Ln

Massapequa, 11758
$465,000
4 Beds | 2 Baths Full | 1 Baths Half
Lot Size: 81 X 100 SqFt
Listing ID: 2426116
436-440 Jerusalem Ave

Uniondale, 11553
$460,000
Beds | Baths Full | Baths Half
Lot Size: 55 X 134 SqFt
Listing ID: 2152892
38 Sherman Ave

Plainview, 11803
$443,000
3 Beds | 1 Baths Full | 1 Baths Half
Lot Size: 65 X 100 SqFt
Listing ID: 2518091
44 Neulist Ave

Port Washington, 11050
$430,000
3 Beds | 2 Baths Full | 0 Baths Half
Lot Size: 50 X 150 SqFt
Listing ID: 2627260
95 Garden St

Roslyn Heights, 11577
$430,000
4 Beds | 1 Baths Full | 1 Baths Half
Lot Size: 75 X 100 SqFt
Listing ID: 2167916
15 N Ingelore Ct

Smithtown, 11787
$420,000
3 Beds | 2 Baths Full | 0 Baths Half
Lot Size: .5 Acre SqFt
Listing ID: 2903088
15 Upper Sheep Pstr Rd

Setauket, 11733
$412,000
4 Beds | 3 Baths Full | 1 Baths Half
Lot Size: .98 SqFt
Listing ID: 2529498
55 W Duncan West Dr

Westbury, 11590
$405,000
4 Beds | Baths Full | Baths Half
Lot Size: 103 X 82 SqFt
Listing ID: 2257405
102 Willow St

Roslyn Heights, 11577
$405,000
4 Beds | Baths Full | Baths Half
Lot Size: 75 X 100 SqFt
Listing ID: 2186454
53 GettysburgDr

Pt.Jefferson Sta, 11776
$405,000
3 Beds | 2 Baths Full | 1 Baths Half
Lot Size: 0X0 SqFt
Listing ID: 3015467
2496 Marshall Ave

N. Bellmore, 11710
$390,000
3 Beds | Baths Full | Baths Half
Lot Size: 59 X 119 SqFt
Listing ID: 2232583
140 KnollsDr

Stony Brook, 11790
$388,000
2 Beds | 2 Baths Full | 0 Baths Half
Lot Size: SqFt
Listing ID: 2985478
42 Joan Ave

Centereach, 11720
$379,900
3 Beds | 3 Baths Full | 0 Baths Half
Lot Size: .69 SqFt
Listing ID: 2956437
2831 Harding Ave

Bellmore, 11710
$378,000
3 Beds | 1 Baths Full | 1 Baths Half
Lot Size: 70 X 129 SqFt
Listing ID: 2295782
1499 Dieman Ln

East Meadow, 11554
$368,230
3 Beds | 2 Baths Full | 0 Baths Half
Lot Size: 60 X 159 SqFt
Listing ID: 2491205
92 Skillman St

Roslyn, 11576
$365,000
4 Beds | 2 Baths Full | 0 Baths Half
Lot Size: 53 X 177 SqFt
Listing ID: 2612982
60 Bellwood Ave

S. Setauket, 11720
$345,000
3 Beds | 2 Baths Full | 0 Baths Half
Lot Size: .31 SqFt
Listing ID: 3015243
201 Friends Ln

Westbury, 11590
$342,000
4 Beds | 2 Baths Full | 0 Baths Half
Lot Size: 60 X 100 SqFt
Listing ID: 2523322
91 Kent Rd

Valley Stream, 11580
$338,000
3 Beds | Baths Full | Baths Half
Lot Size: 54 X 147 SqFt
Listing ID: 2241882
444 Newton St

Westbury, 11590
$335,000
3 Beds | 3 Baths Full | 0 Baths Half
Lot Size: 40 X 100 SqFt
Listing ID: 2527639
90 Kent Rd

Valley Stream, 11580
$333,000
3 Beds | Baths Full | Baths Half
Lot Size: 117 X 131 SqFt
Listing ID: 2255098
346 Fulton St

Westbury, 11590
$329,500
3 Beds | 1 Baths Full | 1 Baths Half
Lot Size: 100 X 100 SqFt
Listing ID: 2471854
143 Joline Rd

Pt.Jefferson Sta, 11776
$328,000
5 Beds | 2 Baths Full | 0 Baths Half
Lot Size: 100X175 SqFt
Listing ID: 2700508
11 Reeves Rd

Pt.Jefferson Vil, 11777
$325,000
4 Beds | 4 Baths Full | 0 Baths Half
Lot Size: .50 SqFt
Listing ID: 2891754
450 Albany Ave

Lindenhurst, 11757
$319,990
4 Beds | 2 Baths Full | 1 Baths Half
Lot Size: 100 X 125 SqFt
Listing ID: 2378766
3 Warner Ave

Roslyn Estates, 11576
$305,000
3 Beds | Baths Full | Baths Half
Lot Size: 64 X 95 SqFt
Listing ID: 2213339
155 Bergen St

Pt.Jefferson Sta, 11776
$290,000
3 Beds | 1 Baths Full | 1 Baths Half
Lot Size: 80X95 SqFt
Listing ID: 2769138
12 Nassau Rd

Hampton Bays, 11946
$290,000
2 Beds | 1 Baths Full | 0 Baths Half
Lot Size: 100 X 120 SqFt
Listing ID: 2141605
103 Nostrand Ave

Pt.Jefferson Sta, 11776
$282,500
5 Beds | 2 Baths Full | 0 Baths Half
Lot Size: .23 Acres SqFt
Listing ID: 2888372
66A Skillman St

Roslyn Heights, 11577
$280,000
Beds | Baths Full | Baths Half
Lot Size: 53 X 175 SqFt
Listing ID: 2612939
48 Cloister Ln

Hicksville, 11801
$267,200
4 Beds | 2 Baths Full | 0 Baths Half
Lot Size: 53 X 128 SqFt
Listing ID: 2139697
161 CaptainsWay Unit 161

Pt.Jefferson Sta, 11776
$265,000
2 Beds | 2 Baths Full | 1 Baths Half
Lot Size: SqFt
Listing ID: 2763605
12 B Roosevelt Ave

Roslyn, 11576
$260,000
Beds | Baths Full | Baths Half
Lot Size: 50 X 100 SqFt
Listing ID: 2654821
25 Roslyn Rd

Roslyn Heights, 11577
$255,000
4 Beds | Baths Full | Baths Half
Lot Size: 50 X 93 SqFt
Listing ID: 2212576
42 Sayville Rd

Sound Beach, 11789
$250,000
3 Beds | 2 Baths Full | 0 Baths Half
Lot Size: 120X100 SqFt
Listing ID: 3050530
16 Beechwood Lane

Commack, 11725
$250,000
Beds | Baths Full | Baths Half
Lot Size: .35 SqFt
Listing ID: 2951430
81 Eastwood Blvd

Centereach, 11720
$248,500
3 Beds | 1 Baths Full | 0 Baths Half
Lot Size: 75X125 SqFt
Listing ID: 2889197
216-74 68Ave

Bayside, 11364
$240,000
2 Beds | 1 Baths Full | 0 Baths Half
Lot Size: SqFt
Listing ID: 2364425
15 Hawthorne Rd

Rocky Point, 11778
$237,000
3 Beds | 1 Baths Full | 1 Baths Half
Lot Size: 0X0 SqFt
Listing ID: 2835509
222-19 69Ave Unit Upper

Bayside, 11364
$235,000
3 Beds | 1 Baths Full | 0 Baths Half
Lot Size: SqFt
Listing ID: 2346958
30 Brookville Dr

Centereach, 11720
$230,000
3 Beds | 1 Baths Full | 0 Baths Half
Lot Size: 100 X 150 SqFt
Listing ID: 2574089
80 Main Ave

Centereach, 11720
$230,000
4 Beds | 2 Baths Full | 0 Baths Half
Lot Size: 6970 SqFt
Listing ID: 2937370
222-21 69Ave Unit Lower

Bayside, 11364
$230,000
3 Beds | 1 Baths Full | 0 Baths Half
Lot Size: SqFt
Listing ID: 2402206
1B W Shore Rd

Roslyn, 11576
$230,000
Beds | Baths Full | Baths Half
Lot Size: 150X127 SqFt
Listing ID: 2731658
624 Birchwood ParkDr

Middle Island, 11953
$219,900
3 Beds | 2 Baths Full | 1 Baths Half
Lot Size: 0X0 SqFt
Listing ID: 2931873
220-23 73 RdAve Unit 2A

Bayside, 11364
$208,500
2 Beds | 1 Baths Full | 0 Baths Half
Lot Size: SqFt
Listing ID: 2591280
220-23 73Ave Unit Lower

Bayside, 11364
$200,000
2 Beds | 1 Baths Full | 0 Baths Half
Lot Size: SqFt
Listing ID: 2428944
80 Lincoln Unit A2

Rockville Centre, 11570
$180,000
1 Beds | 1 Baths Full | 0 Baths Half
Lot Size: SqFt
Listing ID: 2325536
42 Morgan Ave

Pt.Jefferson Sta, 11776
$179,420
3 Beds | 1 Baths Full | 0 Baths Half
Lot Size: 40X82 SqFt
Listing ID: 2796240
9 Cedar

Middle Island, 11953
$178,000
2 Beds | 1 Baths Full | 0 Baths Half
Lot Size: .5 Acres SqFt
Listing ID: 2894022
158 CambridgeDr

Pt.Jefferson Sta, 11776
$165,000
2 Beds | 1 Baths Full | 1 Baths Half
Lot Size: SqFt
Listing ID: 2699567
216-73 68Ave

Bayside, 11364
$159,000
2 Beds | 1 Baths Full | 0 Baths Half
Lot Size: SqFt
Listing ID: 2409518
213-21 73Ave Unit Lower

Bayside, 11364
$143,500
1 Beds | 1 Baths Full | 0 Baths Half
Lot Size: SqFt
Listing ID: 2451707
2136 Montauk Unit 105

Amaganset, 11930
$132,500
0 Beds | Baths Full | Baths Half
Lot Size: SqFt
Listing ID: 2313030
2136 Montauk Unit 112

Amaganset, 11930
$129,000
1 Beds | Baths Full | Baths Half
Lot Size: SqFt
Listing ID: 2195410
2136 Montauk Unit 109

Amaganset, 11930
$125,000
1 Beds | Baths Full | Baths Half
Lot Size: SqFt
Listing ID: 2217350
210 Denton Pl

Roosevelt, 11575
$120,000
4 Beds | 2 Baths Full | 0 Baths Half
Lot Size: 59 X 142 SqFt
Listing ID: 2324781
460 Old Town Rd Unit 13-O

Pt.Jefferson Sta, 11776
$115,000
2 Beds | 1 Baths Full | 0 Baths Half
Lot Size: SqFt
Listing ID: 2671722
460 Old Town Rd Unit 27 N

Pt.Jefferson Sta, 11776
$105,000
1 Beds | 1 Baths Full | 0 Baths Half
Lot Size: SqFt
Listing ID: 3025122
460 Old TownRd Unit 9F

Pt.Jefferson Sta, 11776
$102,000
1 Beds | 1 Baths Full | 0 Baths Half
Lot Size: SqFt
Listing ID: 2845016
460 Old TownRd Unit 4F

Pt.Jefferson Sta, 11776
$90,000
1 Beds | 1 Baths Full | 0 Baths Half
Lot Size: SqFt
Listing ID: 2667890
460 Old TownRd Unit 27 N

Pt.Jefferson Sta, 11776
$75,000
1 Beds | 1 Baths Full | 0 Baths Half
Lot Size: SqFt
Listing ID: 2787810
14 A&B Johnson St

Glen Cove, 11542
$5,000
4 Beds | 2 Baths Full | 0 Baths Half
Lot Size: 96 X 96 SqFt
Listing ID: 2580545
11 Reeves

Pt.Jefferson Vil, 11777
$2,900
3 Beds | 2 Baths Full | 0 Baths Half
Lot Size: SqFt
Listing ID: 3100067
14 A Johnson St

Glen Cove, 11542
$2,600
4 Beds | 2 Baths Full | 0 Baths Half
Lot Size: 50 X 100 SqFt
Listing ID: 2678820
14 B Johnson St

Glen Cove, 11542
$2,500
4 Beds | 2 Baths Full | 0 Baths Half
Lot Size: 50 X 100 SqFt
Listing ID: 2678837
1435 Old Northern Blvd

Roslyn, 11576
$2,400
2 Beds | 1 Baths Full | 0 Baths Half
Lot Size: 156X172 SqFt
Listing ID: 3003743
1435 Old Northern Blvd

Roslyn, 11576
$2,300
2 Beds | 1 Baths Full | 0 Baths Half
Lot Size: 100 X 60 SqFt
Listing ID: 2729236
1435 Old Northern Blvd

Roslyn, 11576
$2,300
2 Beds | 1 Baths Full | 0 Baths Half
Lot Size: 156X172 SqFt
Listing ID: 2820753
1435 Old Northern Blvd

Roslyn, 11576
$2,150
2 Beds | 1 Baths Full | 0 Baths Half
Lot Size: SqFt
Listing ID: 2697489
93 Lehigh St

Williston Park, 11596
$2,000
1 Beds | 1 Baths Full | 0 Baths Half
Lot Size: 40X100 SqFt
Listing ID: 3014998
20 Roosevelt

Roslyn, 11576
$0
Beds | Baths Full | Baths Half
Lot Size: 50 X 100 SqFt
Listing ID: 2738979