---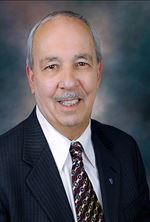 Licensed Associate Broker
Email Me
---
About Me
Selling real estate is not a job to me…it is a life…a life that I love..........Joseph Ferraro
Lives in Dix Hills for the last 43 years and celebrated his 47th year wedding anniversary. Now a member of Realty Connect USA with offices in Suffolk and Nassau Counties. Primarily selling Residential and Commercial Real Estate.
1962-1965 US Navy Third Class Petty Officer
1966 – 1985 Bought, sold and operated several businesses including Hair Salons, Coffee Shops and Pizzeria
1985 Became a member of the Multiple Listing Service of Long Island selling Residential and Commercial Real Estate for the past 29 years. Have sold over million's of dollars of real estate. Graduated from The American School Of Real Estate with a Associate Brokers Real Estate License.
1997 Owned and operated an Assist-2-Sell US Home & Realty a national Real Estate franchise. Managed agents, negotiated sales, qualified buyers, up to the minute Custom Home Evaluations, set up home inspections, appraisers and Title, held classes for new and experienced agents.
2004 Completed Commercial Broker Network Course in Buffalo NY. Became a member of Broker Service Network, BizBuySell & Biz Quest selling and listing all types of Businesses for sale. Qualifying both purchasers and sellers and arranging finance.
2014 to present - Became a member of Realty Connect as a Associate Broker Selling Residential and Commercial Real Estate as well as Businesses.
Elected a Realtor Member of the Long Island Board of Realtors 1992

Education – Long Island Board Of Realtors
· Property Management: "Managing 1-4 Family Homes"
· Lead-Base Paint Regulations
· Real Estate Computer Productivity
· FHA Properties, Closing Deal
The American Real Estate School
· Buyer Agency
· Auctions, Foreclosures
& Distressed Porperties
· Listing Stratergies
· Condos, Co-ops
& Timeshares
Darryl Davis Seminars
· The Power Program
· Became a Power Agent
Joe's experience has enabled him to help his clients make the right choice when it comes to making a decision on one of the most costly expenditures one can make. Negotiating is an art not a process. Sellers & Buyers deserve to have someone on their side and represent them to get the Best Possible Price In The Shortest Time Possible With The Least Amount Of Aggravation. Some say Location Location Location. Joe says: Experience, Experience, Experience gets you a better deal.
My Listings
My Under Contract Homes
My Sold Homes
42 Valerie Ct

Sayville, 11782
$533,000
4 Beds | 2 Baths Full | 1 Baths Half
Lot Size: 80X0 SqFt
Listing ID: 2837406
655 Elmwood Rd

W. Babylon, 11704
$521,500
4 Beds | 2 Baths Full | 0 Baths Half
Lot Size: 100X127 SqFt
Listing ID: 3080989
1604 2nd St

W. Babylon, 11704
$515,000
6 Beds | 3 Baths Full | 1 Baths Half
Lot Size: 100 X 100 SqFt
Listing ID: 2464932
1648 Dewey Ave

N. Bellmore, 11710
$510,000
3 Beds | 2 Baths Full | 0 Baths Half
Lot Size: 56.5X140 SqFt
Listing ID: 3081302
28 Sunny Rd

St. James, 11780
$505,000
5 Beds | 3 Baths Full | 0 Baths Half
Lot Size: .75 Acre SqFt
Listing ID: 2472770
28 Thorman Ln

N. Babylon, 11703
$482,500
4 Beds | 2 Baths Full | 1 Baths Half
Lot Size: 75X102 SqFt
Listing ID: 3085245
88 Darcy Cir

Islip, 11751
$480,000
4 Beds | 2 Baths Full | 1 Baths Half
Lot Size: .29 SqFt
Listing ID: 3138596
40 Knight Ln

Kings Park, 11754
$457,500
3 Beds | 3 Baths Full | 0 Baths Half
Lot Size: .25 Acre SqFt
Listing ID: 3039393
914 Windmill Ave

W. Babylon, 11704
$455,000
5 Beds | 2 Baths Full | 0 Baths Half
Lot Size: 76x95 SqFt
Listing ID: 3107784
459 & 465 Nicolls Rd

Deer Park, 11729
$445,000
9 Beds | 4 Baths Full | 0 Baths Half
Lot Size: 120 X 100 SqFt
Listing ID: 2547616
32 Hopewell Dr

Stony Brook, 11790
$441,000
4 Beds | 3 Baths Full | 0 Baths Half
Lot Size: 0.36 Acres SqFt
Listing ID: 3039826
54 Evergreen St

W. Babylon, 11704
$437,500
6 Beds | 4 Baths Full | 2 Baths Half
Lot Size: 75X136 SqFt
Listing ID: 2760335
557 N Kings Ave

Lindenhurst, 11757
$434,900
3 Beds | 2 Baths Full | 0 Baths Half
Lot Size: 75X100 SqFt
Listing ID: 2906612
29 Schaefer St

Huntington Sta, 11746
$429,900
4 Beds | 1 Baths Full | 1 Baths Half
Lot Size: 0x0 SqFt
Listing ID: 3107877
15 Belinda Ct

Smithtown, 11787
$427,500
4 Beds | 2 Baths Full | 1 Baths Half
Lot Size: 80 X134 SqFt
Listing ID: 2489699
1025 5th St

W. Babylon, 11704
$420,000
3 Beds | 2 Baths Full | 0 Baths Half
Lot Size: 75 X 100 SqFt
Listing ID: 2026830
564 Mohawk Rd

W. Hempstead, 11552
$419,000
3 Beds | 1 Baths Full | 1 Baths Half
Lot Size: 65X138 SqFt
Listing ID: 2732657
557 N Kings Ave

Lindenhurst, 11757
$405,000
3 Beds | Baths Full | Baths Half
Lot Size: 75 X 100 SqFt
Listing ID: 2248819
3749 Richard Ln

Wantagh, 11793
$405,000
3 Beds | Baths Full | Baths Half
Lot Size: 90 X 95 SqFt
Listing ID: 2190258
2095 Nottingham Rd

East Meadow, 11554
$390,000
4 Beds | 2 Baths Full | 0 Baths Half
Lot Size: 65 X 93 SqFt
Listing ID: 2305909
609 N Kings Ave

Lindenhurst, 11757
$387,000
3 Beds | 2 Baths Full | 0 Baths Half
Lot Size: 75X100 SqFt
Listing ID: 2930251
130 Amsterdam Ave

W. Babylon, 11704
$382,500
4 Beds | 2 Baths Full | 0 Baths Half
Lot Size: 70X100 SqFt
Listing ID: 2711354
3 Denise Dr

N. Babylon, 11703
$381,000
3 Beds | 2 Baths Full | 1 Baths Half
Lot Size: 123X120 SqFt
Listing ID: 2737965
11 Cameo Rd

Commack, 11725
$372,500
3 Beds | 1 Baths Full | 1 Baths Half
Lot Size: .25 Acre SqFt
Listing ID: 2472385
145 Gladstone Ave

West Islip, 11795
$370,000
3 Beds | 1 Baths Full | 0 Baths Half
Lot Size: 75 X 175 SqFt
Listing ID: 2321856
106 Marilyn St

East Islip, 11730
$370,000
3 Beds | 2 Baths Full | 0 Baths Half
Lot Size: 0.26 SqFt
Listing ID: 2330153
49 Heling Blvd

Lindenhurst, 11757
$370,000
4 Beds | Baths Full | Baths Half
Lot Size: 50 X 100 SqFt
Listing ID: 2152176
13 Patricia Ct

N. Babylon, 11703
$369,500
4 Beds | 2 Baths Full | 0 Baths Half
Lot Size: 110X160 SqFt
Listing ID: 2755681
172 W 21st St

Huntington Sta, 11746
$362,000
2 Beds | 1 Baths Full | 0 Baths Half
Lot Size: .25Acre SqFt
Listing ID: 3100006
3 Daniel Ct

West Islip, 11795
$358,000
3 Beds | 1 Baths Full | 1 Baths Half
Lot Size: 82X100 SqFt
Listing ID: 2768554
25 Diane Ct

Nesconset, 11767
$355,000
3 Beds | 2 Baths Full | 0 Baths Half
Lot Size: 0.38 SqFt
Listing ID: 3044534
1484 12th St

W. Babylon, 11704
$350,000
5 Beds | 2 Baths Full | 0 Baths Half
Lot Size: 65 X 100 SqFt
Listing ID: 2122733
497 Leisure Dr

Ridge, 11961
$342,500
2 Beds | 2 Baths Full | 0 Baths Half
Lot Size: 52X134 SqFt
Listing ID: 2713085
678 S Broadway

Lindenhurst, 11757
$342,000
3 Beds | 1 Baths Full | 0 Baths Half
Lot Size: 75x100 SqFt
Listing ID: 3134566
116 North Rd

Babylon, 11702
$342,000
4 Beds | 2 Baths Full | 0 Baths Half
Lot Size: 40 X 100 SqFt
Listing ID: 2586005
94 Gladstone Ave

West Islip, 11795
$341,550
4 Beds | Baths Full | Baths Half
Lot Size: 0.29 SqFt
Listing ID: 2280278
18 Matinecock Ave

East Islip, 11730
$330,000
3 Beds | 2 Baths Full | 0 Baths Half
Lot Size: 100 X 200 SqFt
Listing ID: 2629972
133 Justice St

W. Babylon, 11704
$330,000
5 Beds | Baths Full | Baths Half
Lot Size: 60 X 100 SqFt
Listing ID: 2279791
938 6th St

W. Babylon, 11704
$328,300
4 Beds | Baths Full | Baths Half
Lot Size: 100 X 100 SqFt
Listing ID: 2188815
21 S Arizona Rd

W. Babylon, 11704
$328,042
3 Beds | 3 Baths Full | 0 Baths Half
Lot Size: 75 X 100 SqFt
Listing ID: 2124203
8 Laurel Rd

Ronkonkoma, 11779
$326,990
3 Beds | 2 Baths Full | 1 Baths Half
Lot Size: .26 SqFt
Listing ID: 2505635
36 Whitewood Dr

Rocky Point, 11778
$325,000
4 Beds | Baths Full | Baths Half
Lot Size: .34 Acre SqFt
Listing ID: 2275810
1525 4th St

W. Babylon, 11704
$325,000
4 Beds | 1 Baths Full | 1 Baths Half
Lot Size: 80 X 100 SqFt
Listing ID: 2553290
18 Latimer Ct

Rockville Centre, 11570
$323,000
2 Beds | 1 Baths Full | 1 Baths Half
Lot Size: 50 X 100 SqFt
Listing ID: 2487077
248 27th St

Lindenhurst, 11757
$321,300
3 Beds | 2 Baths Full | 0 Baths Half
Lot Size: 60X100 SqFt
Listing ID: 2636074
106 Altmar Ave

West Islip, 11795
$318,000
3 Beds | Baths Full | Baths Half
Lot Size: 150 X 75 SqFt
Listing ID: 2253023
860 Densfield Rd

W. Babylon, 11704
$317,500
3 Beds | 1 Baths Full | 0 Baths Half
Lot Size: 75X95 SqFt
Listing ID: 2588046
124 15th St

W. Babylon, 11704
$315,000
3 Beds | 2 Baths Full | 0 Baths Half
Lot Size: 75 X 100 SqFt
Listing ID: 2310970
780 Pat Dr

West Islip, 11795
$315,000
4 Beds | 2 Baths Full | 0 Baths Half
Lot Size: .33 Acre SqFt
Listing ID: 2392619
112 Bolton St

Lindenhurst, 11757
$312,500
4 Beds | 2 Baths Full | 0 Baths Half
Lot Size: 105 X 91 SqFt
Listing ID: 2517585
131 S Broadway

Lindenhurst, 11757
$310,000
3 Beds | 2 Baths Full | 0 Baths Half
Lot Size: 100 X 100 SqFt
Listing ID: 2601595
87 Ryder Ave

N. Babylon, 11703
$305,000
3 Beds | 2 Baths Full | 0 Baths Half
Lot Size: 85 X 100 SqFt
Listing ID: 2268311
19 Summerfield

Central Islip, 11722
$305,000
2 Beds | Baths Full | Baths Half
Lot Size: SqFt
Listing ID: 2140990
572 RacePl

Oakdale, 11769
$297,500
3 Beds | 2 Baths Full | 1 Baths Half
Lot Size: 0X0 SqFt
Listing ID: 2831571
763 Pioneer Pl

W. Babylon, 11704
$294,000
5 Beds | Baths Full | Baths Half
Lot Size: 60 X 104 SqFt
Listing ID: 2229328
307 S Strong Ave

Copiague, 11726
$289,000
4 Beds | 3 Baths Full | 0 Baths Half
Lot Size: 60X100 SqFt
Listing ID: 2874925
135 12th St

W. Babylon, 11704
$289,000
3 Beds | 2 Baths Full | 0 Baths Half
Lot Size: 80X120 SqFt
Listing ID: 2767323
61 Fairview Ave

Islip Terrace, 11752
$285,000
3 Beds | Baths Full | Baths Half
Lot Size: 50 X 207 SqFt
Listing ID: 2158596
219 29th St

Lindenhurst, 11757
$275,000
4 Beds | 1 Baths Full | 0 Baths Half
Lot Size: 60X100 SqFt
Listing ID: 2728664
369 Columbus Ave

W. Babylon, 11704
$275,000
3 Beds | 1 Baths Full | 0 Baths Half
Lot Size: 60 X 100 SqFt
Listing ID: 2421778
1036 7th St

W. Babylon, 11704
$270,000
3 Beds | 3 Baths Full | 0 Baths Half
Lot Size: 70 X 100 SqFt
Listing ID: 2629986
30 Forest Ave

W. Babylon, 11704
$266,000
3 Beds | 2 Baths Full | 0 Baths Half
Lot Size: 60 X 90 SqFt
Listing ID: 2384446
33 Gaulton Dr

N. Babylon, 11703
$265,000
3 Beds | 1 Baths Full | 1 Baths Half
Lot Size: 70 X 100 SqFt
Listing ID: 2385427
26 Scott Ave

N. Babylon, 11703
$265,000
3 Beds | 1 Baths Full | 0 Baths Half
Lot Size: 75 X 170 SqFt
Listing ID: 2410874
4 Oakdale

Ridge, 11961
$260,000
2 Beds | 2 Baths Full | 0 Baths Half
Lot Size: SqFt
Listing ID: 2173482
79 Campbell Ln

East Islip, 11730
$235,000
2 Beds | 1 Baths Full | 0 Baths Half
Lot Size: 0.3 Acre SqFt
Listing ID: 2305923
263 Florida Ave

Copiague, 11726
$225,000
4 Beds | Baths Full | Baths Half
Lot Size: 55 X 115 SqFt
Listing ID: 2231185
701 Old Medford Ave

Medford, 11763
$222,700
3 Beds | 1 Baths Full | 0 Baths Half
Lot Size: 107X255 SqFt
Listing ID: 2636681
307 S Strong Ave

Copiague, 11726
$215,000
5 Beds | 1 Baths Full | 0 Baths Half
Lot Size: 60 X 100 SqFt
Listing ID: 2265487
54 Winston Dr

Brentwood, 11717
$208,000
4 Beds | 1 Baths Full | 1 Baths Half
Lot Size: 91X122 SqFt
Listing ID: 2673395
502 S 9th St

Lindenhurst, 11757
$205,000
2 Beds | Baths Full | Baths Half
Lot Size: 50 X 100 SqFt
Listing ID: 2271482
90 ParkAve Unit C3

Rockville Centre, 11570
$200,000
1 Beds | 1 Baths Full | 0 Baths Half
Lot Size: SqFt
Listing ID: 2383250
939 Herzel Blvd

W. Babylon, 11704
$185,000
3 Beds | 1 Baths Full | 0 Baths Half
Lot Size: 100 X 100 SqFt
Listing ID: 2494188
30 Mckinley Ave

Lindenhurst, 11757
$180,000
3 Beds | 2 Baths Full | 0 Baths Half
Lot Size: 40 X 100 SqFt
Listing ID: 2553358
83 Prairie Dr

N. Babylon, 11703
$175,000
3 Beds | 1 Baths Full | 0 Baths Half
Lot Size: 75 X 100 SqFt
Listing ID: 2553954
130 W 19th St

Huntington Sta, 11746
$170,000
3 Beds | 1 Baths Full | 0 Baths Half
Lot Size: .20 SqFt
Listing ID: 2599748
125 Cabota Ave

Copiague, 11726
$140,000
4 Beds | 2 Baths Full | 0 Baths Half
Lot Size: 50 X 100 SqFt
Listing ID: 2541640
91-1B RichmondBlvd Unit 1B

Ronkonkoma, 11779
$123,500
1 Beds | 1 Baths Full | 0 Baths Half
Lot Size: SqFt
Listing ID: 2548968
112 Fairharbor Unit 112

Patchogue, 11772
$117,000
1 Beds | 1 Baths Full | 0 Baths Half
Lot Size: SqFt
Listing ID: P1304070
95 FellerDr

Central Islip, 11722
$110,000
2 Beds | 1 Baths Full | 0 Baths Half
Lot Size: SqFt
Listing ID: 2471631
40-203 4thSt Unit 203

Patchogue, 11772
$105,000
2 Beds | 1 Baths Full | 0 Baths Half
Lot Size: SqFt
Listing ID: 2589220
26 Redington St

Bay Shore, 11706
$77,000
3 Beds | 1 Baths Full | 0 Baths Half
Lot Size: 50X165 SqFt
Listing ID: 2359282
54 Evergreen St

W. Babylon, 11704
$2,500
3 Beds | 2 Baths Full | 1 Baths Half
Lot Size: SqFt
Listing ID: 2986484
816 14 St

W. Babylon, 11704
$2,350
2 Beds | 2 Baths Full | 0 Baths Half
Lot Size: SqFt
Listing ID: 2976220
6 Livingston

Babylon, 11702
$2,200
2 Beds | 1 Baths Full | 1 Baths Half
Lot Size: SqFt
Listing ID: P1352632
260 17

W. Babylon, 11704
$2,100
3 Beds | 2 Baths Full | 0 Baths Half
Lot Size: 60 X 125 SqFt
Listing ID: 2706635
459 Nicolls Rd

Deer Park, 11729
$1,875
4 Beds | 2 Baths Full | 0 Baths Half
Lot Size: SqFt
Listing ID: 2690807
1484 12 St

W. Babylon, 11704
$1,750
3 Beds | 1 Baths Full | 0 Baths Half
Lot Size: SqFt
Listing ID: 2792448
405 Route 109

W. Babylon, 11704
$1,600
2 Beds | 1 Baths Full | 0 Baths Half
Lot Size: SqFt
Listing ID: 2639649